The Kids Club at Kempinski Hotel Suzhou ensures children are kept entertained and have fun when staying at this luxury hotel. The Kids Club is open daily from 9am to 6pm offering indoor and outdoor areas with an experienced team.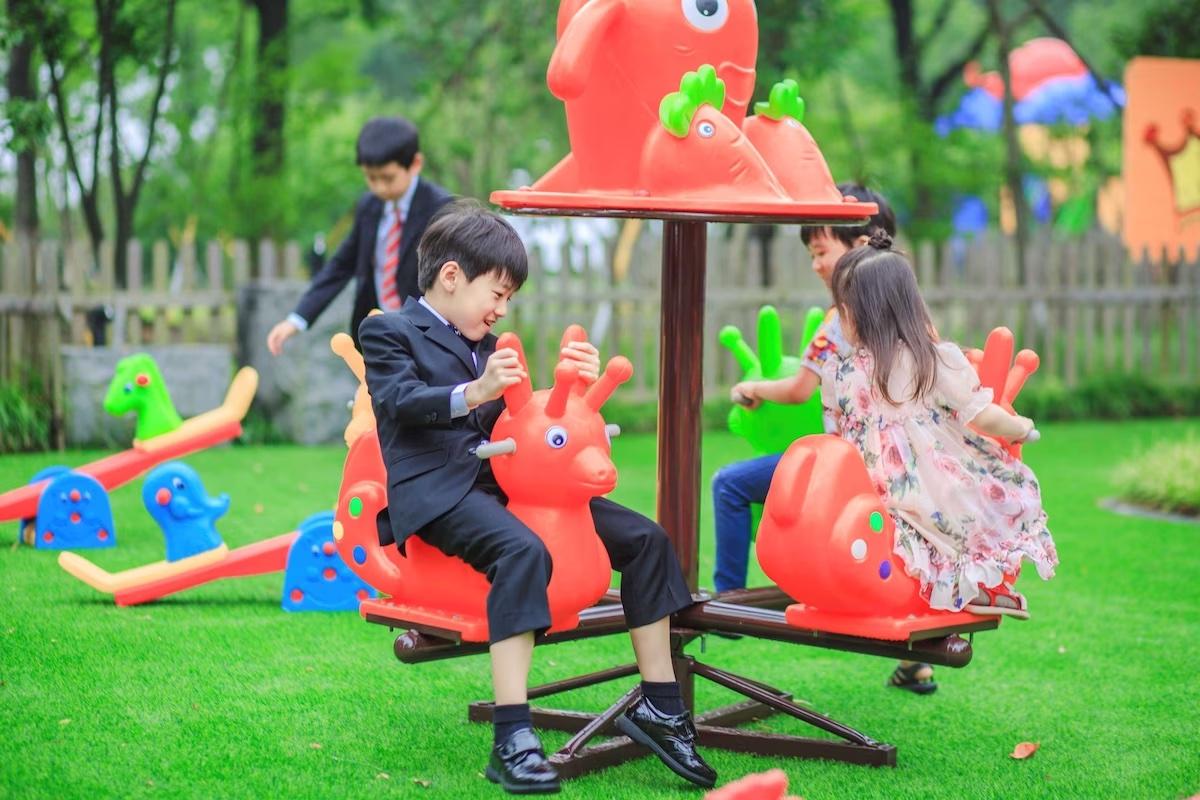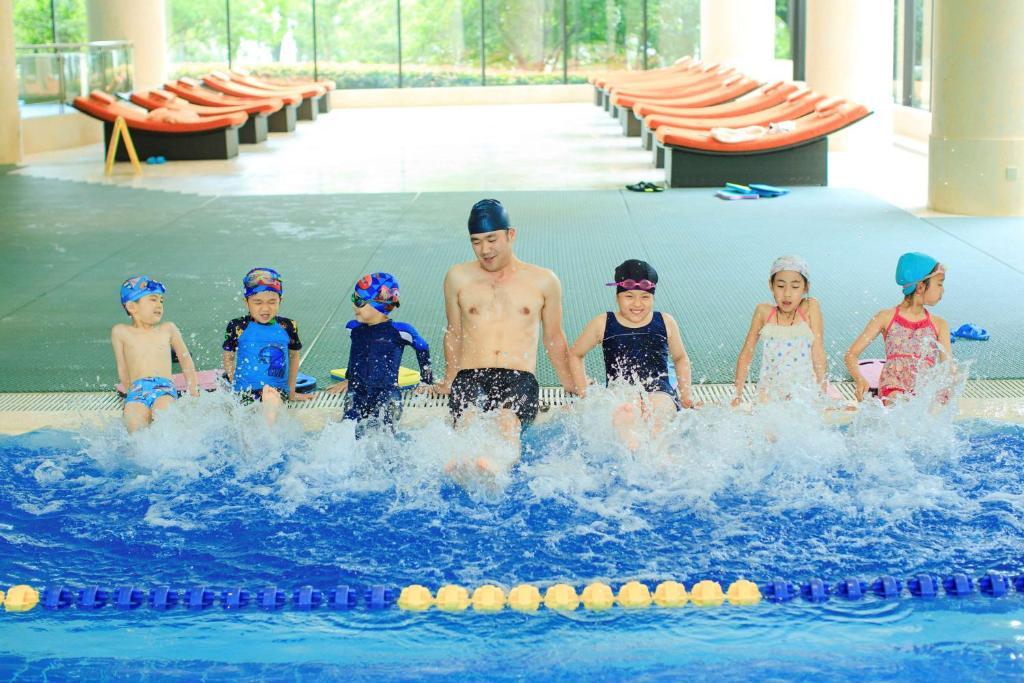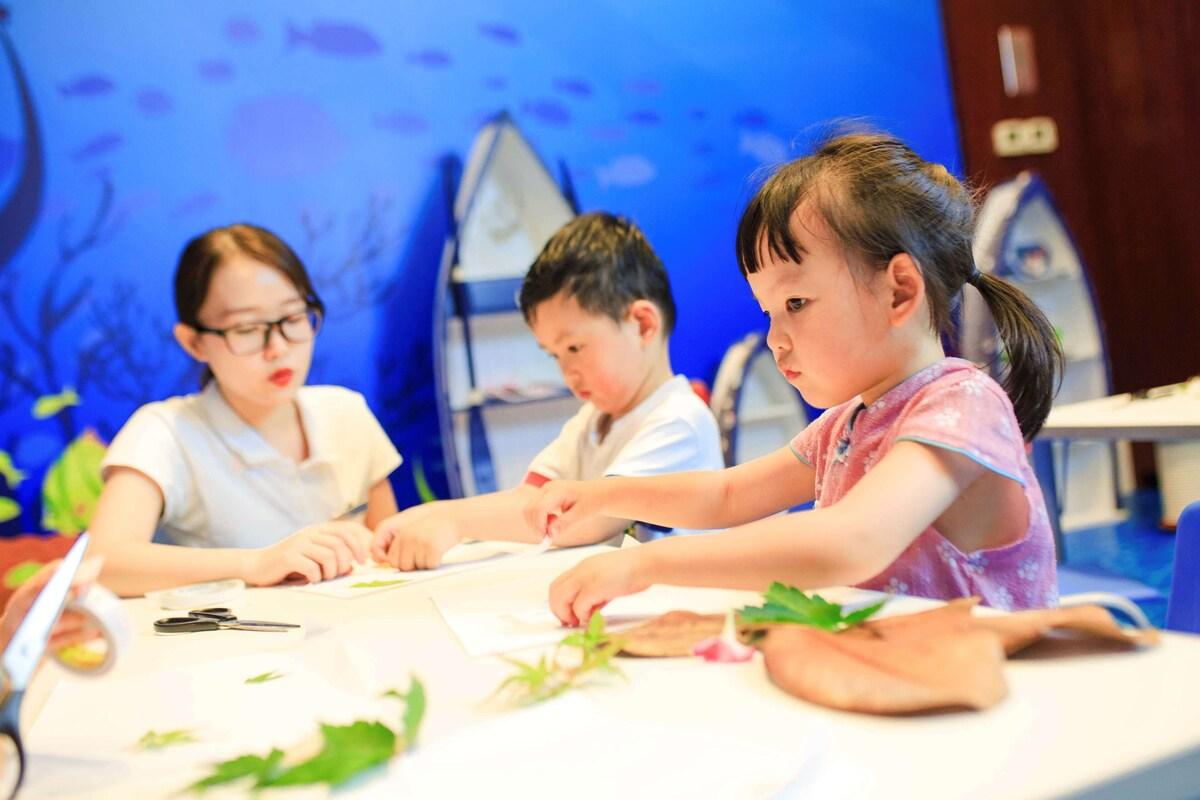 Supervised Entertainment
On arrival, children receive their kid's passport with children under the age of six enjoying free meals at the Seasons Café. The Kids Club offers activity programmes, with a host of games and activities offered over weekends. This Kids Club comprises of three locations. These include an outdoor area with garden, indoor area and weekend activities in the hotel lobby.
Spanning over thirty square metres, this kids club is fully supervised, enabling parents to make use of the adult facilities at the hotel. The Kids Club ensures that younger guests are not left bored during their stay, giving them a chance to meet other children their own age, have some fun and let off some steam.
After a day of exploring the sights, you may want to relax by the swimming pool or simply have a twenty minute bath in your room. The Kids Club makes this possible with fully supervised entertainment for children up to the age of twelve.
Excellent Choice of Activities
Parents know how hard it is to travel with young children, especially if you want to take advantage of a spa treatment or a quick workout in the fitness centre. The Kids Club at Kempinski Hotel Suzhou ensures younger guests have a great time with a full range of arts and crafts and swimming experiences. There is also plenty of opportunity for children to enjoy free play in the outdoor playground, that is grassed.
On Saturdays and Sundays there is a wide range of scheduled activities taking place throughout the day that children can take advantage of. The scheduled activities includes arts and crafts, outdoor play and a chance to make new friends. The schedule includes clay games, origami, handmade hats, DIY paper cups, 3D sticker fun, outdoor games, sand painting, DIY wind chimes and a late afternoon Kids Cinema, that shows age appropriate movies.
You can see an example weekend timetable below: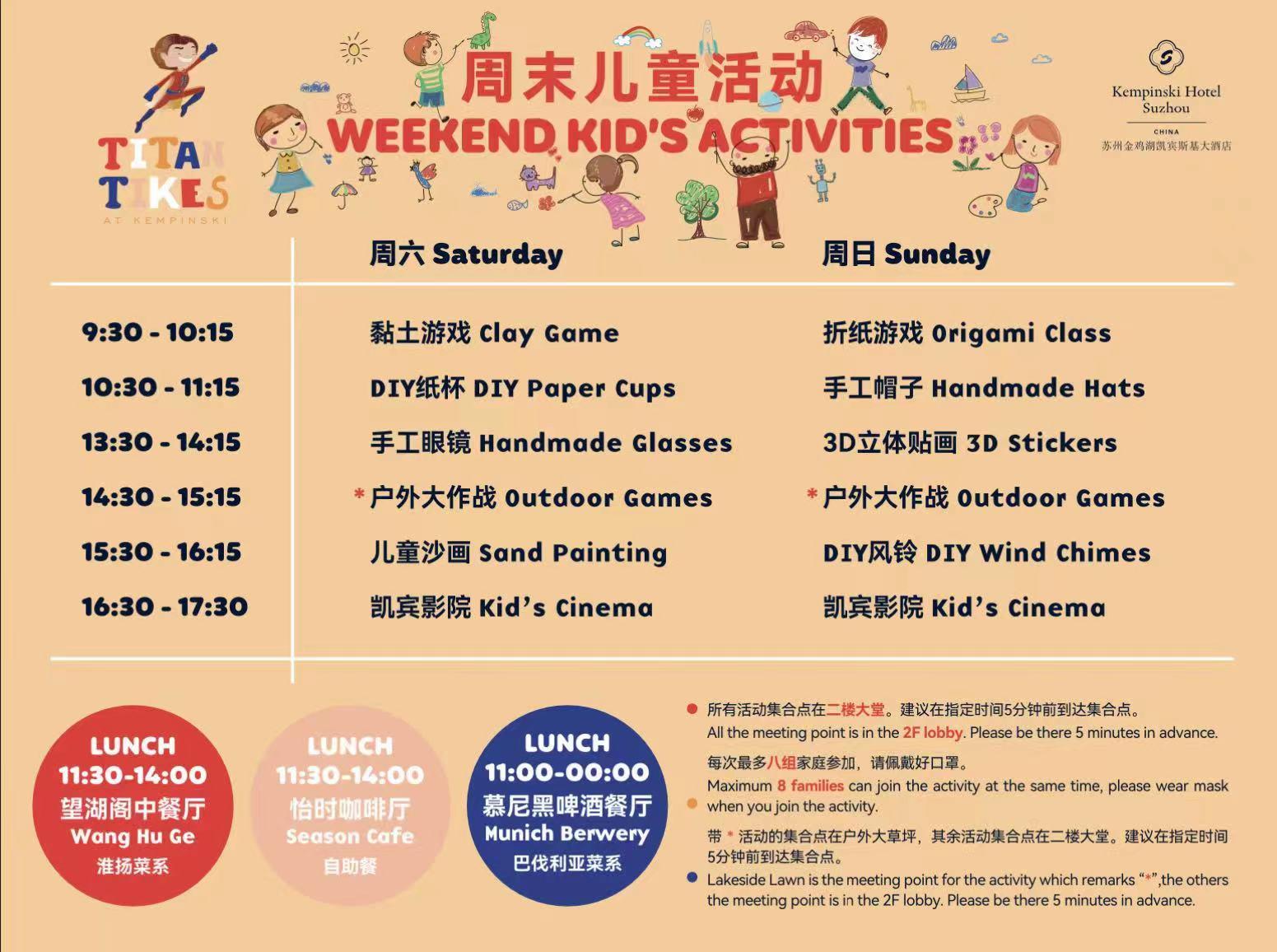 The team at the Kids Club are all experienced working with children. They supervise the children during their time in the Kids Club, while ensuring that children are engaged and have fun. Parents can leave their children with confidence, giving them some adult relaxation time.