The Kids Club at Kerry Hotel Pudong Shanghai, known as the Adventure Zone is a charged for experience, appealing to children of all ages. This kids club spans over seven hundred square metres complete with indoor playground, recreation centre and a choice of slides and climbing opportunities.
Guest staying at Kerry Hotel Pudong Shanghai pay 100RMB per person Monday to Friday and 200RMB on weekends for the first two children. Third and fourth children are charged at 300RMB per person and for five or more children is charged at 500 RMB.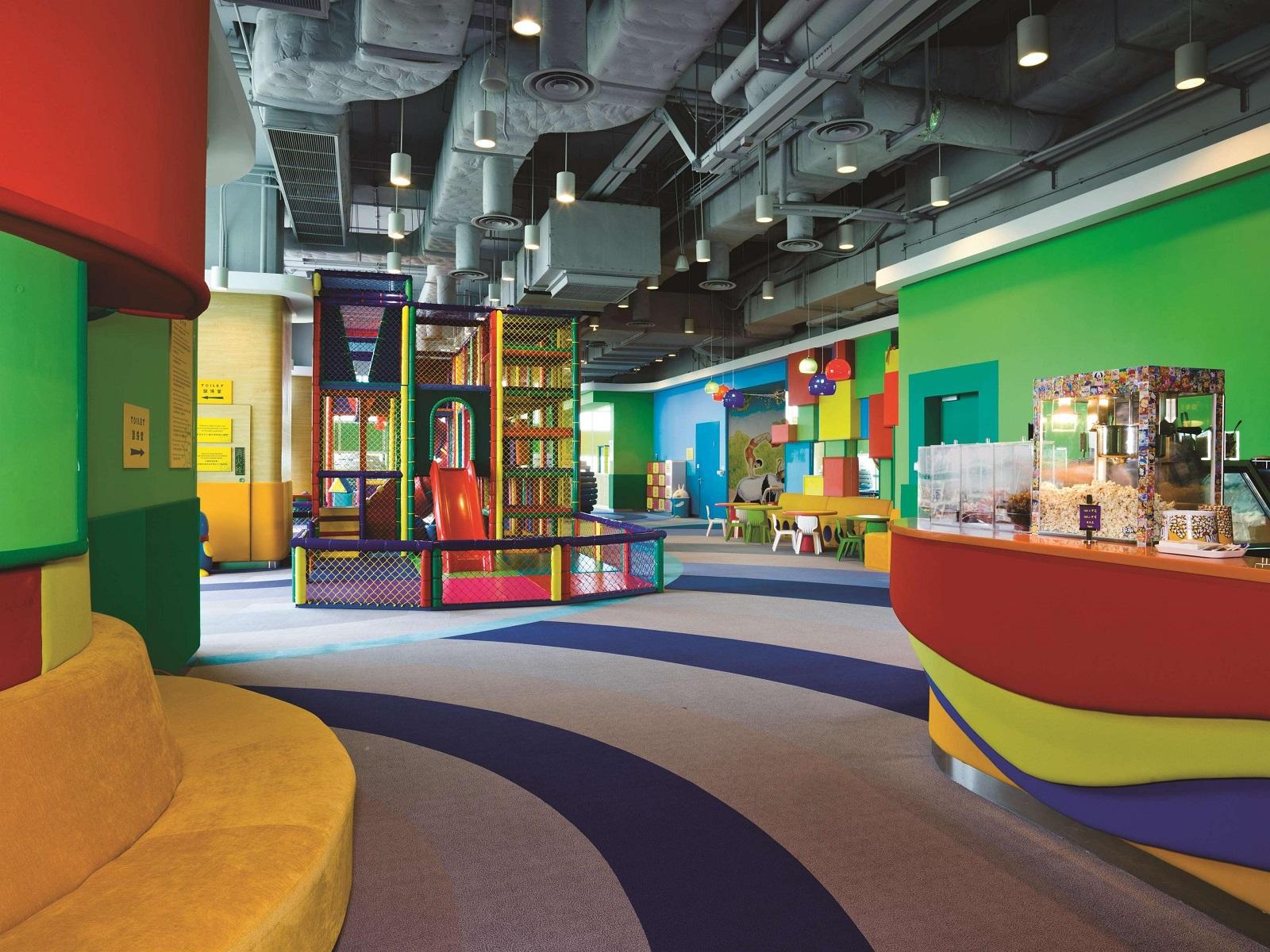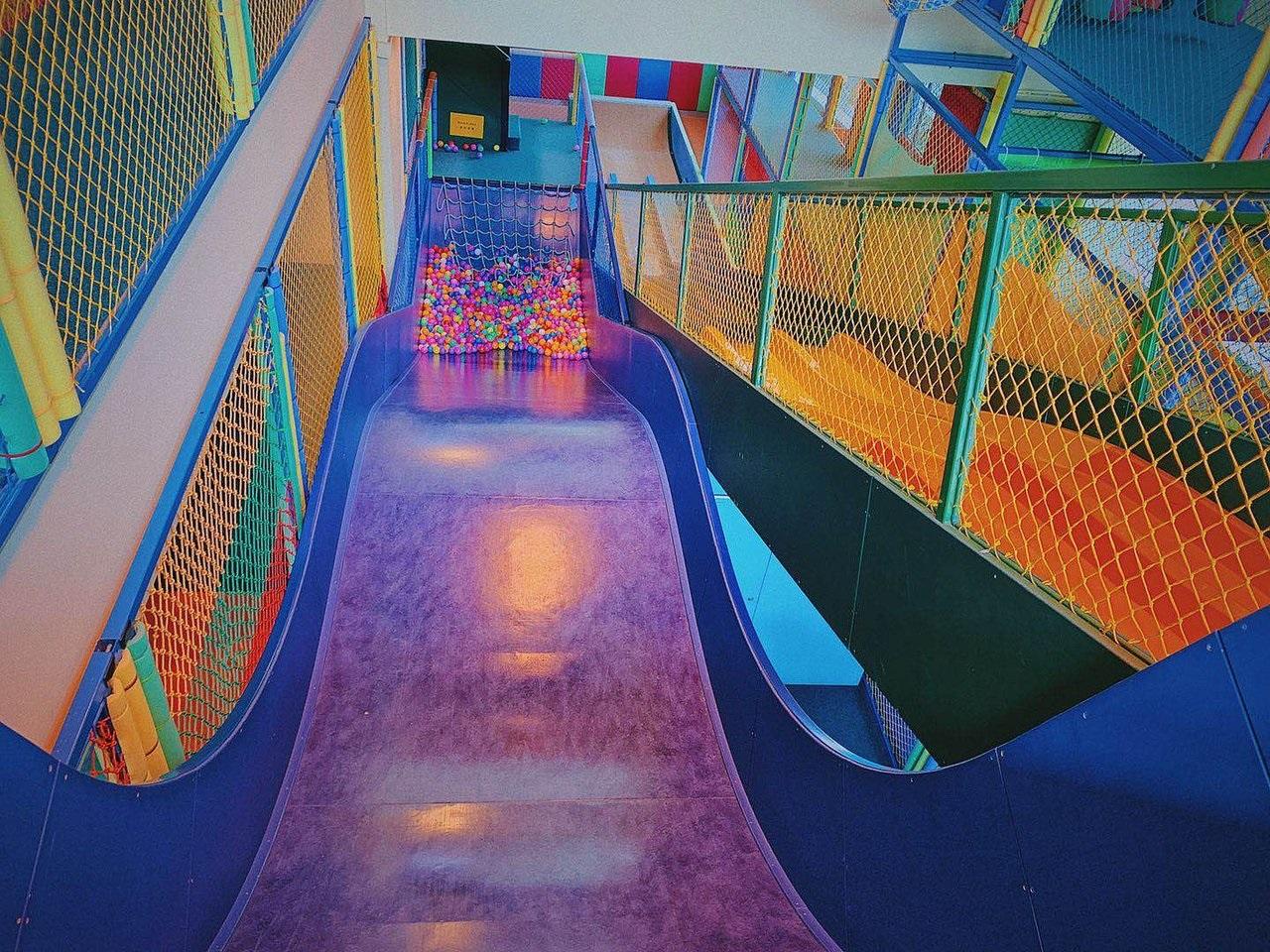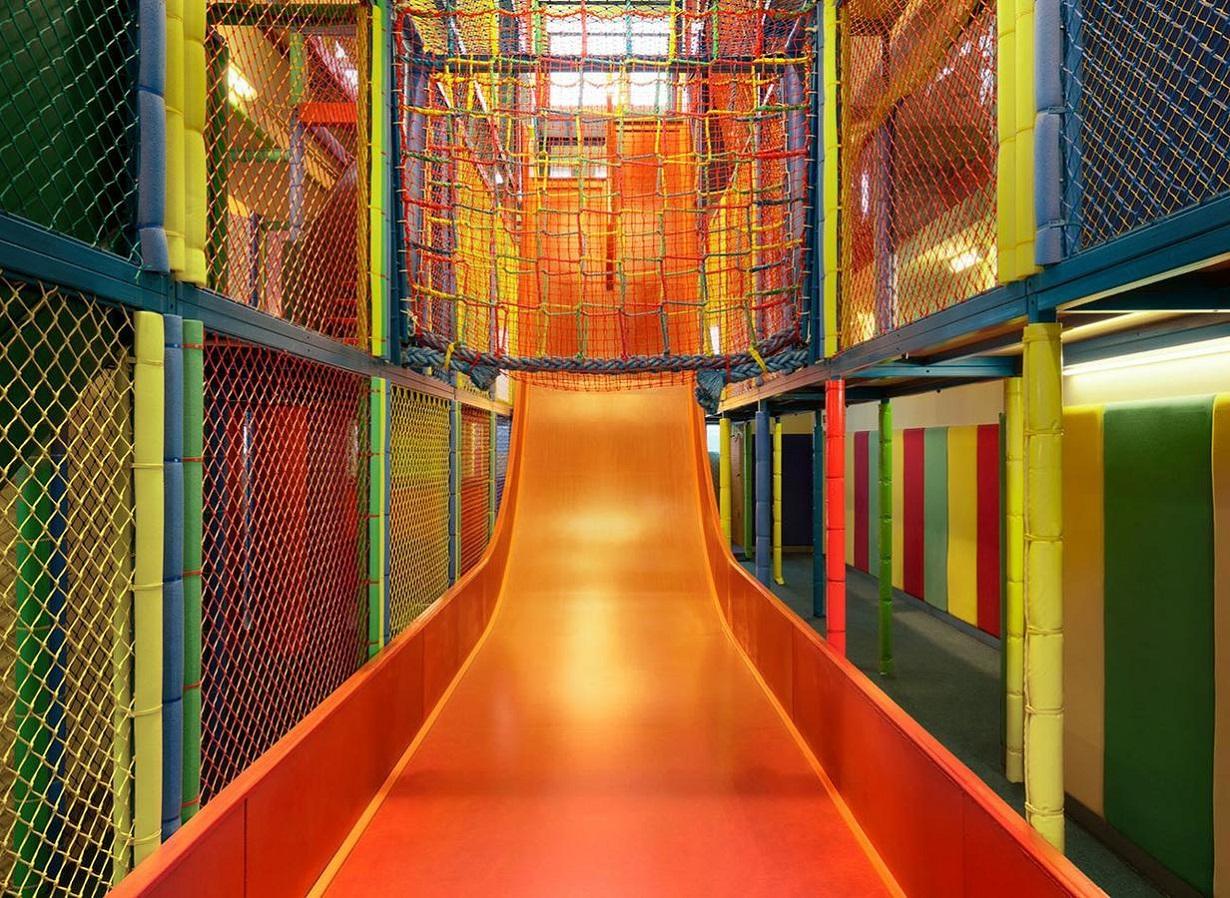 Spacious Adventure Zone for Younger Guests
This Kids Club is open from 10am to 9pm daily and children must be accompanied by an adult at all times. It does not provide supervised entertainment, though there is everything to keep children busy and entertained, ensuring that they have a fun and enjoyable stay at Kerry Hotel Pudong Shanghai.
There is a versatile outdoor playground with everything to keep children engaged and having fun, enabling them to make new friends and let off steam. The back of the park is designed for older children with steep slides and climbing nets.
Every parent knows how tiring it is to travel and explore new places with younger children in tow. The kids club offers you a chance to relax with a cup of coffee while your children play and have fun. No expense has been spared in the design and setting up of the Adventure Zone at this luxurious hotel.
Climb, Slide, Run and Have Fun
Paying for access to this kids club was worth every penny. The children loved their time in the kids club and kept begging to go back. The outdoor playground has a bright colour floor and is brimming with swings, an obstacle style jungle gym and ride on animals, catering to younger guests of all ages.
The indoor play area was impressive. It's brightly coloured with a large slide that ends up in a large soft ball park. There are tables and chairs where children can draw or colour. The indoor climbing frame offers plenty of climbing nets and slides, keeping even the busiest child occupied for hours.
While this is not a supervised kids club and there are no scheduled activities, the children enjoy every moment in this designated play area. Our two children made so many new friends when using Adventure Zone and we found it was money well spent. After dragging them around the local sights for hours, we came back and let them play to their hearts content. Definitely a kids club worth visiting when staying at this luxurious hotel.