Lapita, Dubai Parks and Resorts, Autograph Collection, is situated on Sheikh Zayed Road, Dubai and offers guests comfort and access to different amenities and facilities to help them enjoy a great stay in wonderful surrounds that are characterised by its Polynesian-inspired and themed design patterns that set it apart from many others. It is within walking distance of great attractions such as Bollywood Parks Dubai only 0.7 km away, Motiongate Dubai 0.9 km, Legoland Dubai, Legoland Water Park Dubai and Riverland Dubai 1.1 km and other attractions easily reached by car to include Palm Islands at 10.2 km, Palm Jumeirah a 30 minutes' drive, and Al Maktoum International Airport 20 minutes.
Ample opportunity to relax in style include lounging by one of the temperature-controlled swimming pools, relaxing at the pool bar or to book your own villa for extra space, your own plunge pool, a garden in which to kick back and enjoy some of the most breathtaking views. Guests are invited to take advantage of the meeting spaces to ensure they remain in touch with the office or family back home, and also bigger spaces to host either a small meeting or your own conference in the ballroom that accommodates up to 1,000 delegates. These spaces are modern and versatile and equipped with high-speed Wi-Fi and the latest state-of-the-art AV technology and aids.  Dining, exercising at the gym or relaxing at the spa are offered to ensure guests enjoy the total package.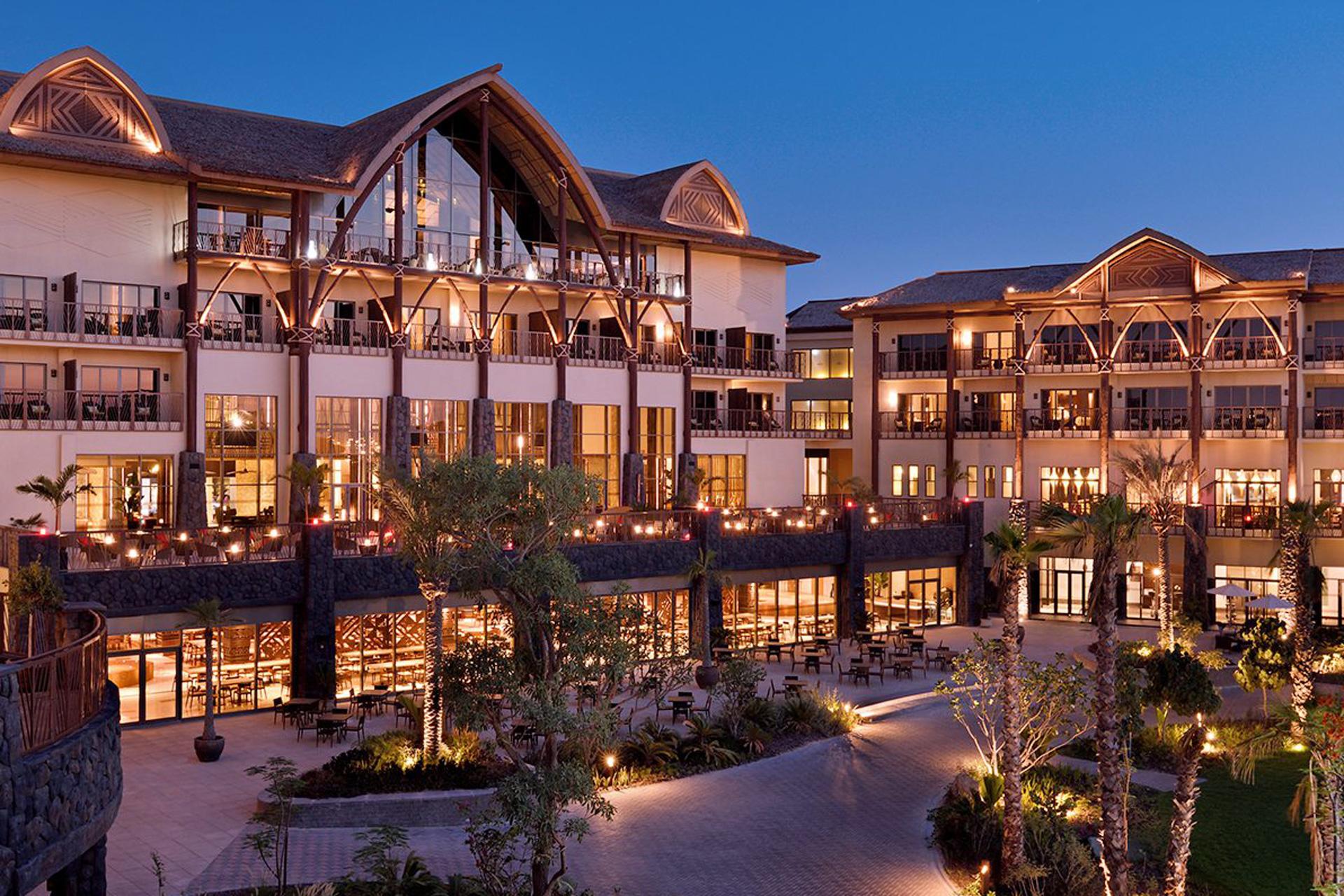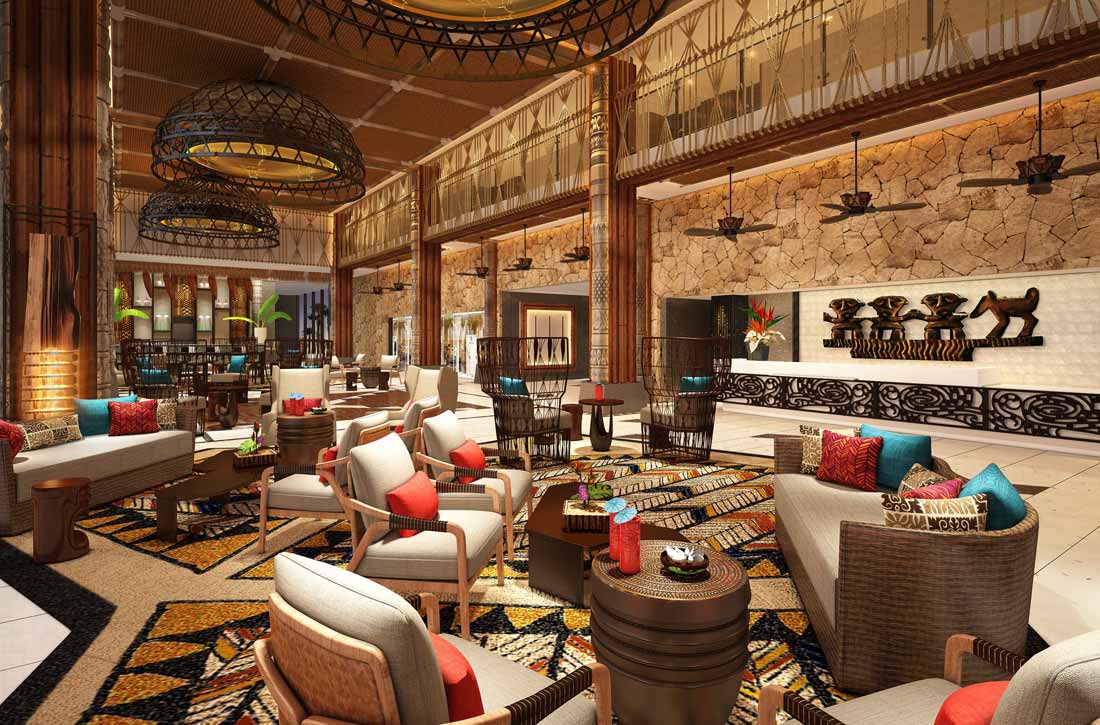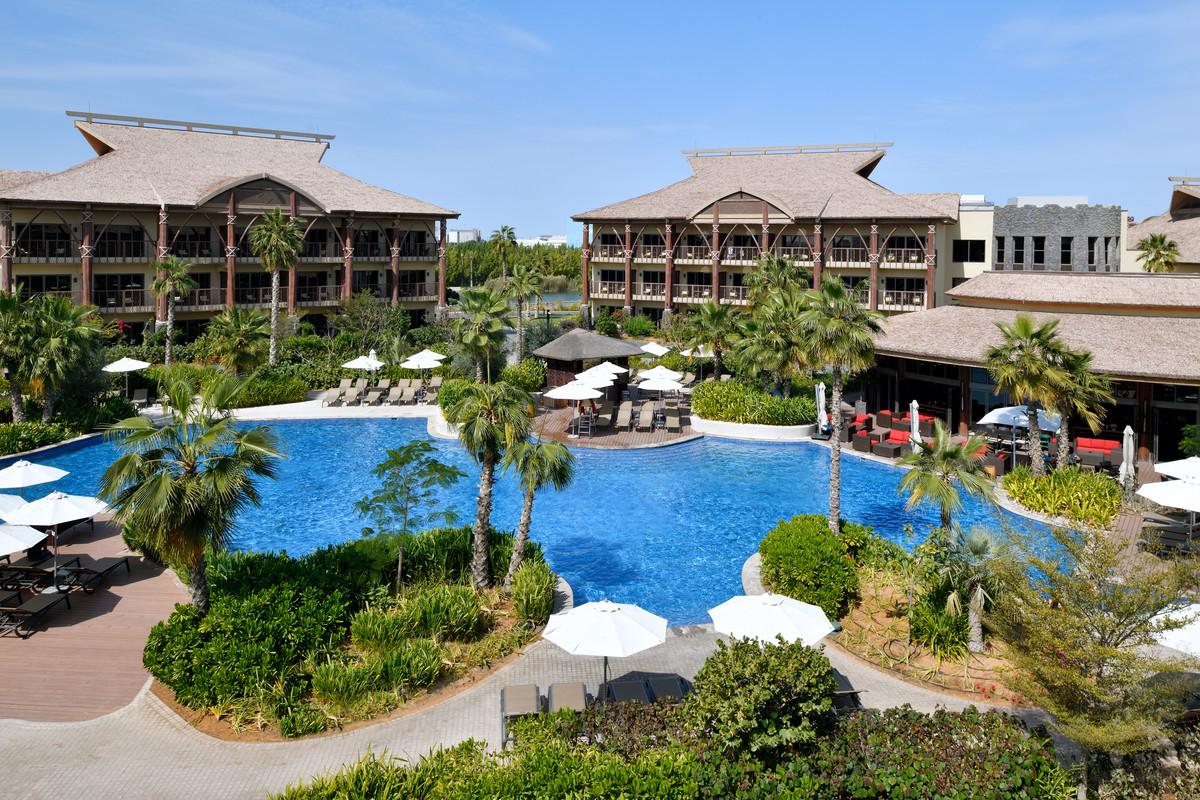 Why You Should Go There
Every one of the 504 rooms, suites and villas are designed to offer balconies or terraces where guests can relax after a busy day setting up meetings, visiting the nearby facilities or when arriving back from shopping. All rooms are well appointed and offer good seating areas with their own LED satellite TV, mini-bar, work space, marble bathroom and plush linen and bedding. Accommodation has been designed with all needs in mind, also the guest that expects easy accessibility everywhere, such as being able to grab rails in the bathroom, toilets for the disabled and features to ensure everybody is comfortable and feels their needs are always considered.
Some excellent dining options ensure that there is a choice for all, whether you prefer to dine at the Al Mashowa Emirati Sea Food restaurant nearby, or inside Lapita, Dubai Parks and Resorts, Autograph Collection at ARI, the pool restaurant and bar with its international ambience as you gaze out over the water and enjoy a choice of options, or as you make yourself comfortable at PALAMA Lobby Lounge for a choice of the eclectic menu. KALEA is an all-day dining restaurant that features different choices and is mentioned for their expansive buffet offerings.
Opportunities to stay fit and in good shape are offered too if you visit the MANA fitness centre that features various fitness machines and equipment for cardiovascular exercise, free weights as well as weight machines. A visit to the highly recommended Ola Spa never goes amiss as you allow yourself to be pampered and spoilt in tranquil surrounds. Body scrubs, body wraps, facials and massages for singles and couples ensure an hour or two of bliss. For those that enjoy swimming, choose from the Mahi Mahi Family Pool daily between 8am and 7pm, the Kids' Pool or the Lazy River. All of these are outdoor facilities where a lifeguard is always on duty. Complimentary on-site parking, valet parking and ATM and currency exchange services ensure guests are never short of money. Ample opportunity to enjoy evening entertainment, table tennis and Happy Hour exists.
Accommodation
All accommodations are spacious and beautifully presented with colour schemes in soft browns, whites and the use of patterns everywhere to complement the Polynesian-inspired décor and style. Everything is always immaculate and inviting to ensure the guests feels welcome when they first arrive. Different views of either the garden or pool area ensure that guests are always offered natural beauty around them to enhance feelings of tranquility and enough privacy to switch off when one wants to.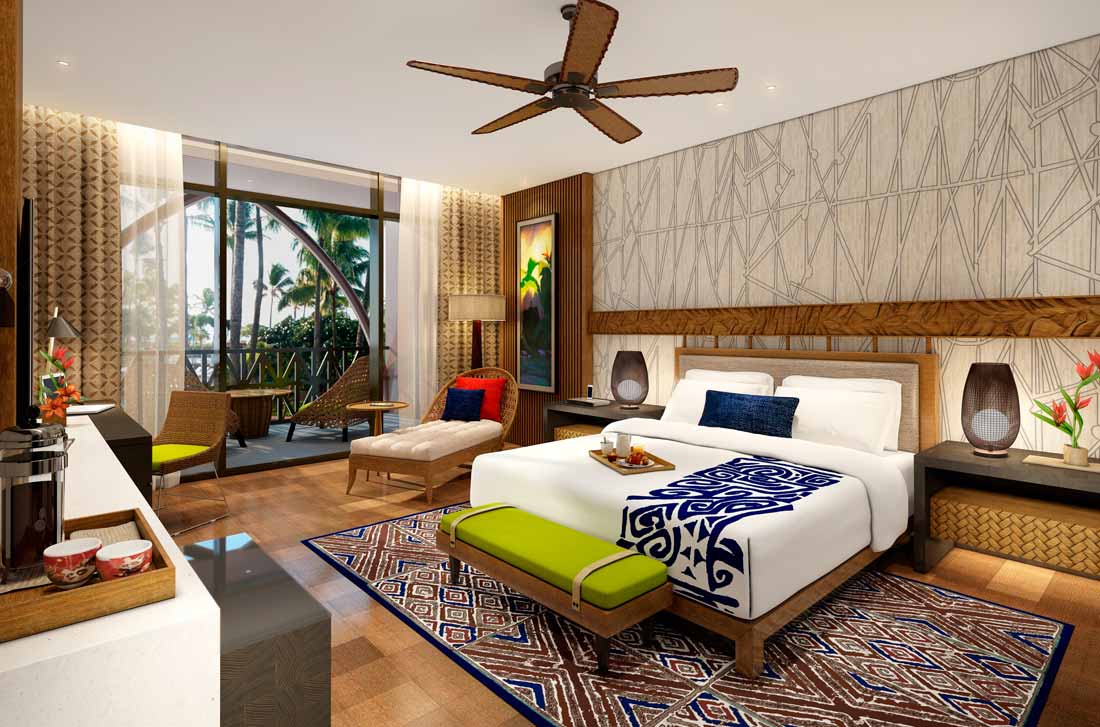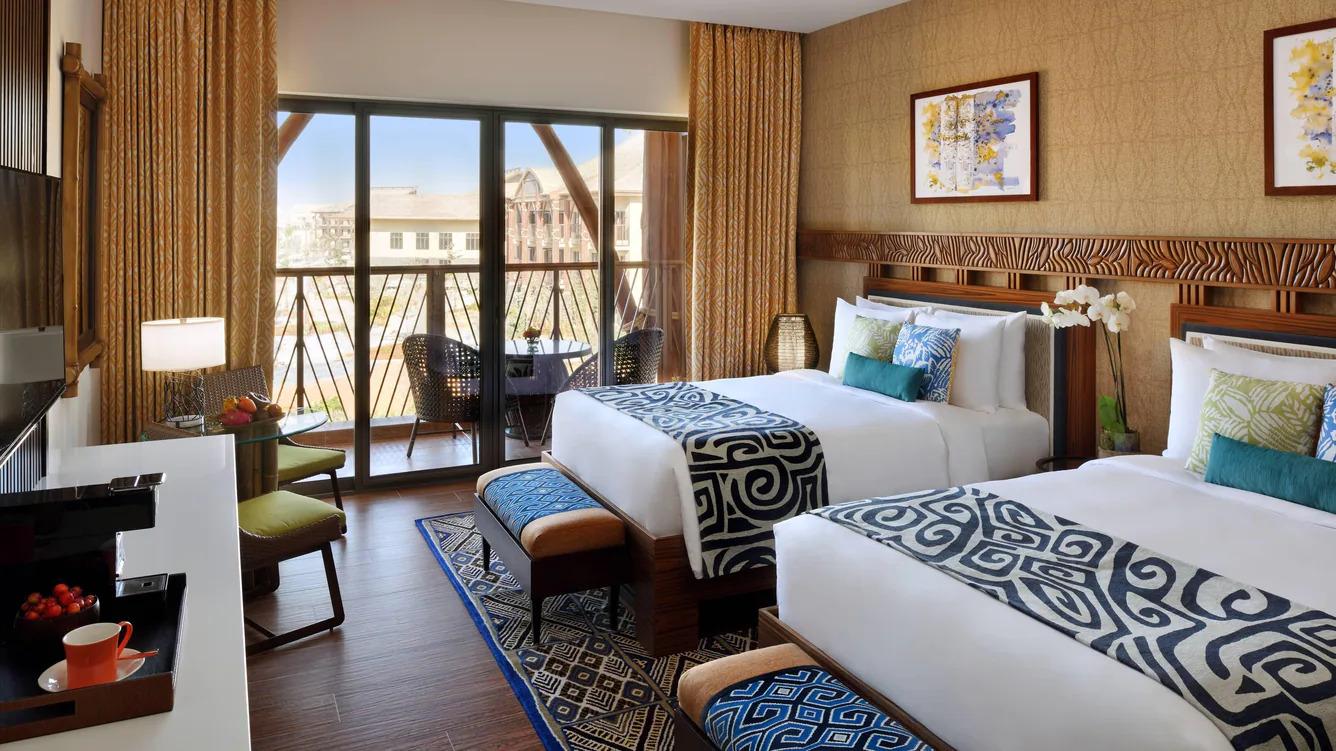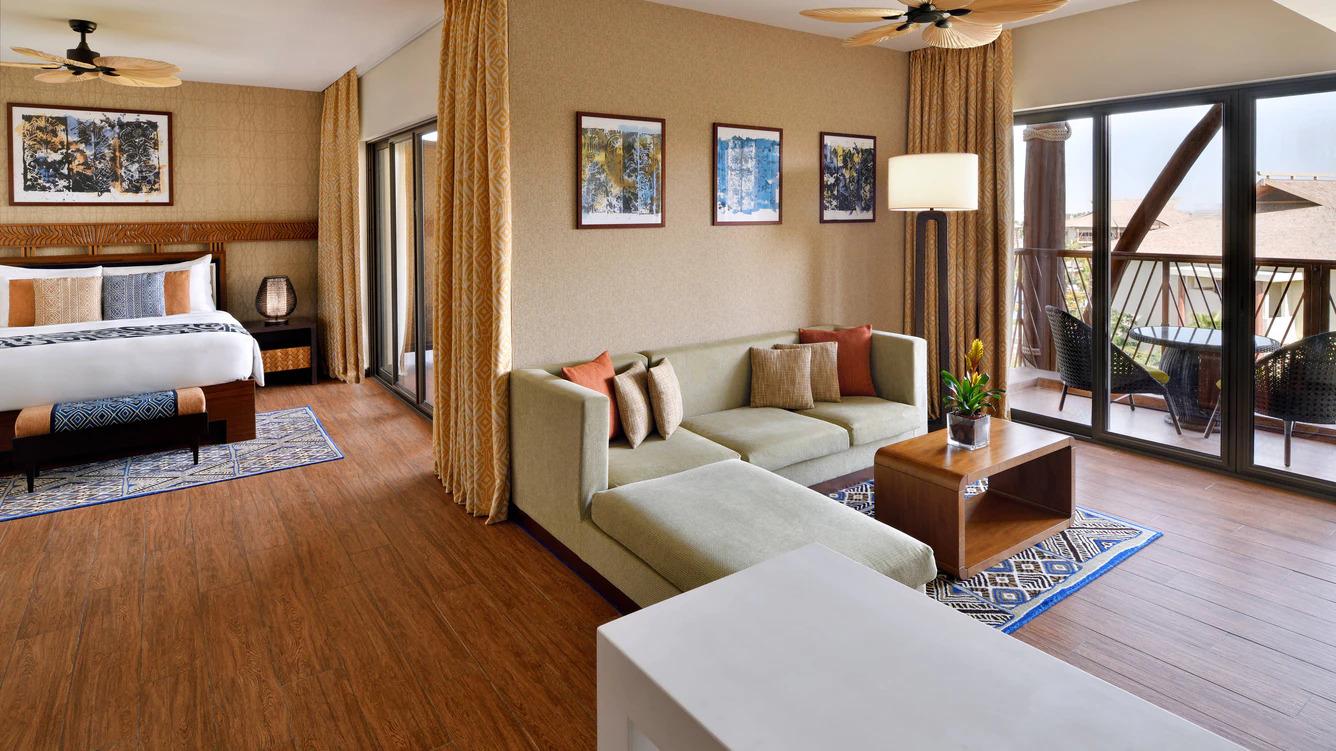 Choices range from Rooms with Park Access to offer Resort Views, Pool Views and River Views to Villas offering choices of 1-beroom, 2-bedroom and 3-bedroom accommodations. Different Suites are available to meet everyone's requirements, right from a Junior Suite with a choice of views to Royal Suites and various more.
Executive Club Lounge and Kids Club
Lapita, Dubai Parks and Resorts, Autograph Collection caters to the needs of families with children with their Kids Club. Unfortunately they do not have an Executive Club Lounge.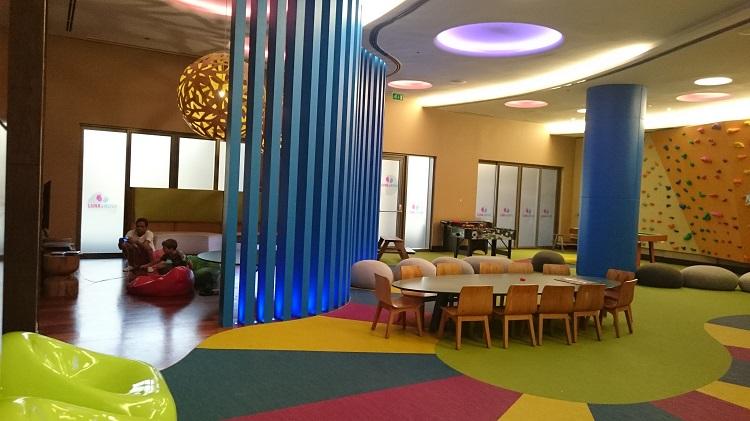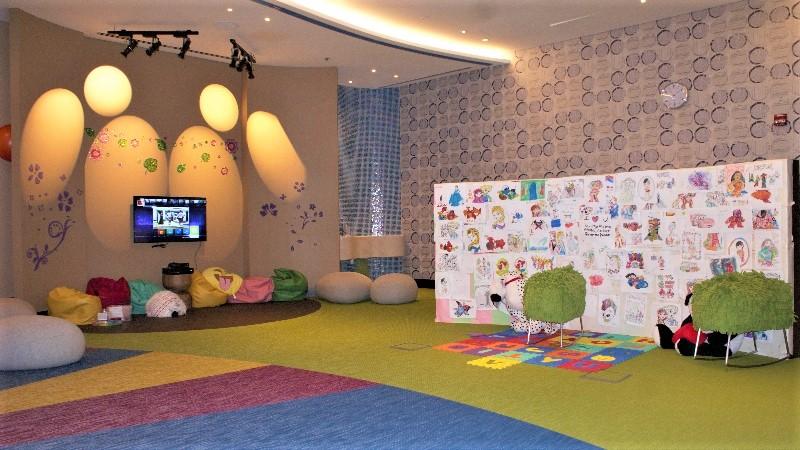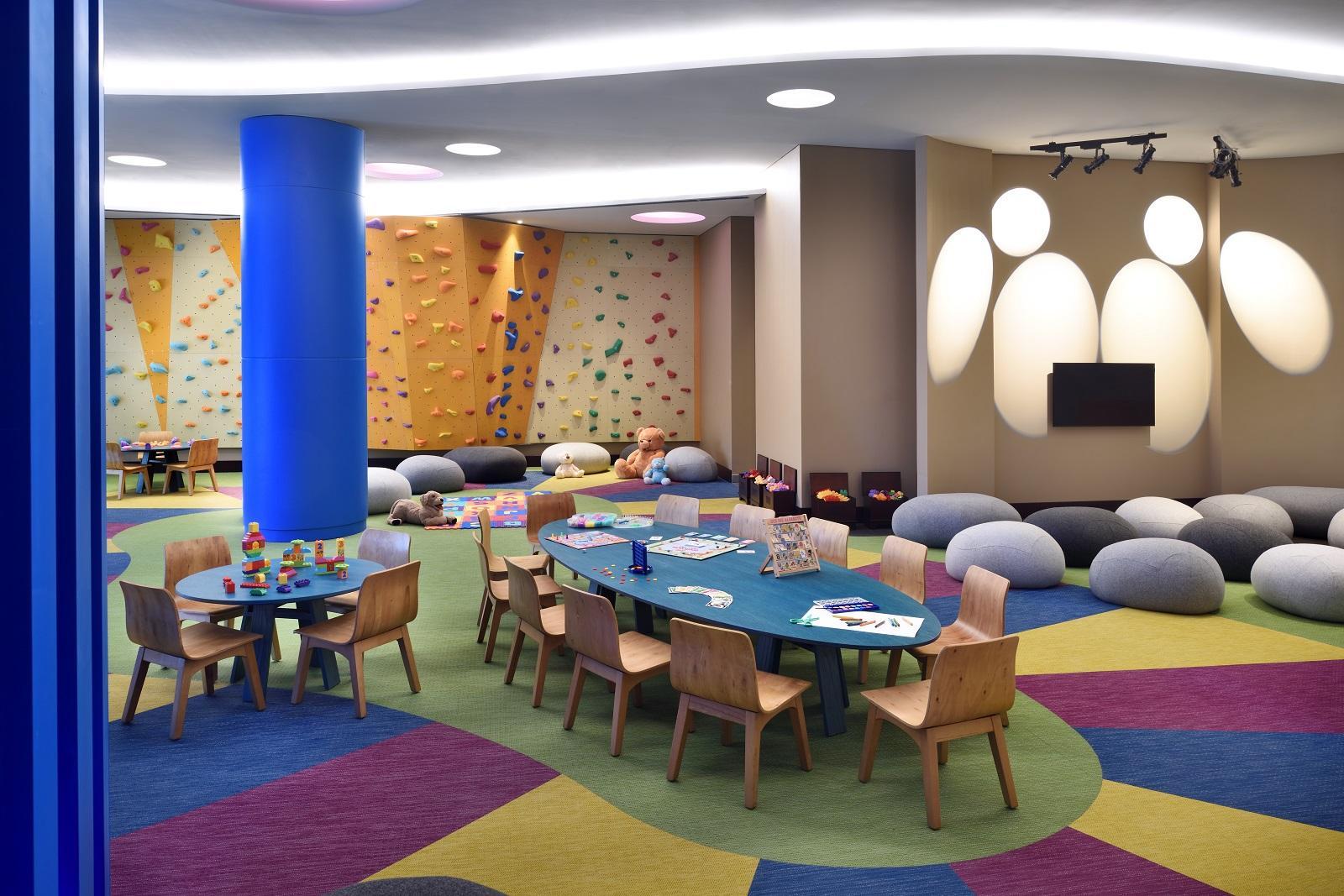 The Kids Club at Lapita, Dubai Parks and Resorts, Autograph Collection is open to children between the ages of four and twelve years. You can read about their Kids Club by clicking on the button below:
Lapita Dubai Parks and Resorts Autograph Collection Kids Club