The Executive Club Lounge is located high up and reserves certain sought-after privileges for guests that have upgraded to this level of stay. Guests are guaranteed friendly, personable service offered by well-experienced staff that understand the expectations of the visitor that demands the best. Below, find some indication of timings to be able to schedule your routine:
Between 6:30 am and 11 am guests can enjoy a complimentary breakfast at Sufra Restaurant.
Between 6 pm and 8 pm canapés are served with your choice of alcoholic beverages that include white and red wine and rum, soft drinks and fresh juices. This is also served at Sufra.
Kids are welcome to accompany their parents. Guests are welcome to invite friends to the Executive Club Lounge, provided they understand that an additional charge for every friend will apply, and that they should accompany these visiting friends. Management at Hyatt Regency Dubai Creek Heights goes out of their way to ensure that the Executive Club Lounge guest receives outstanding treatment and the services that a top-class Executive Club Lounge is associated with.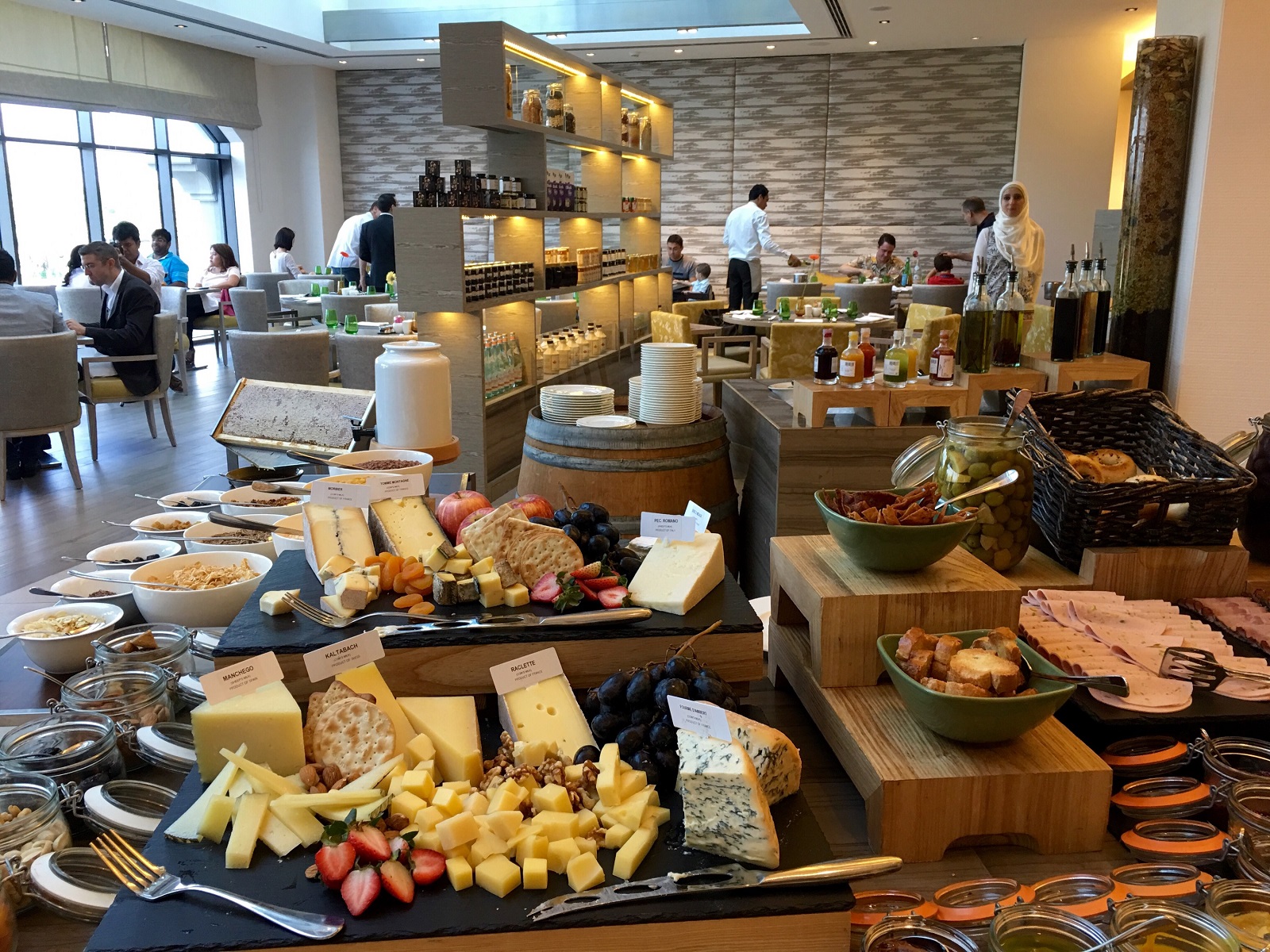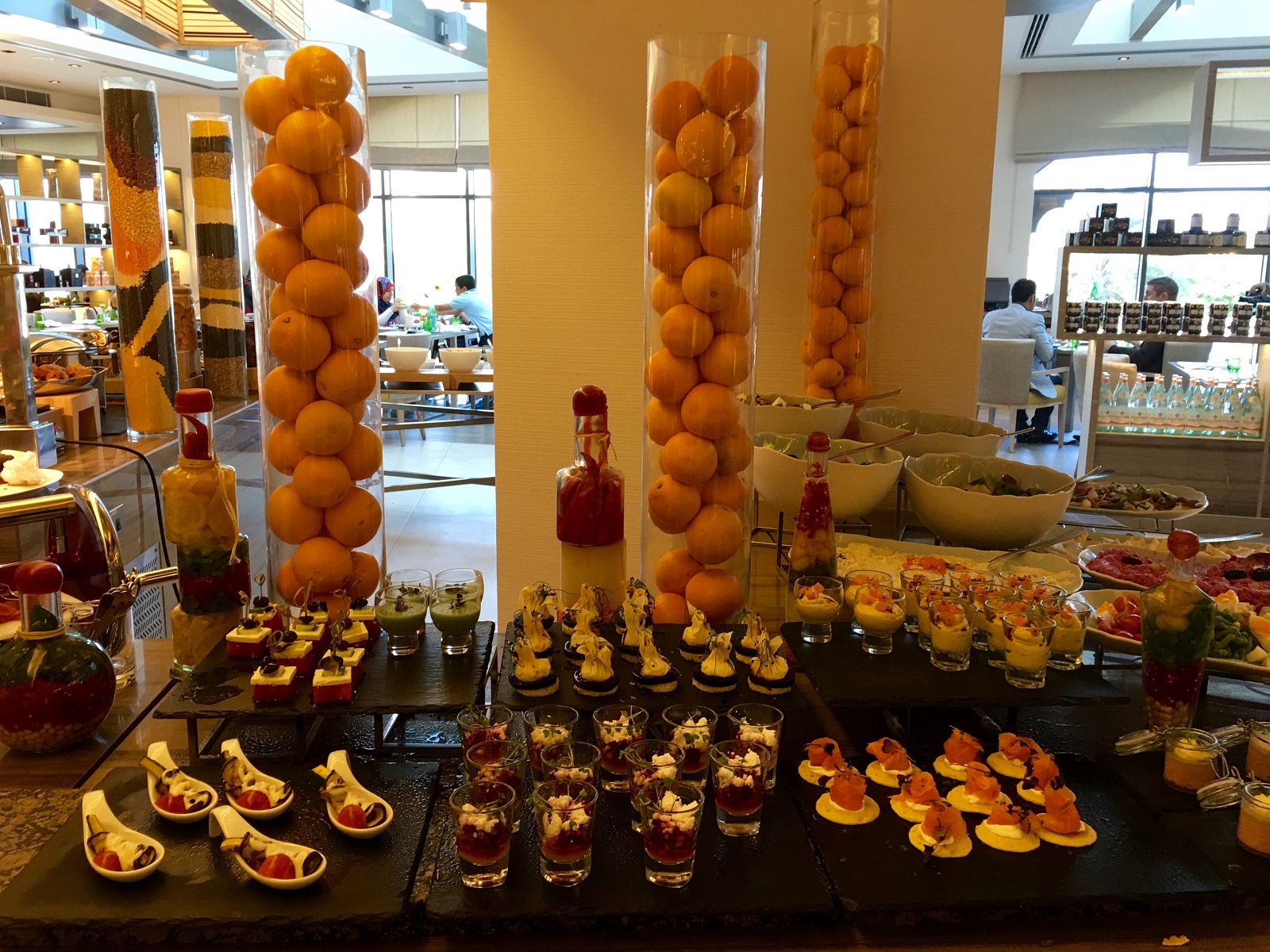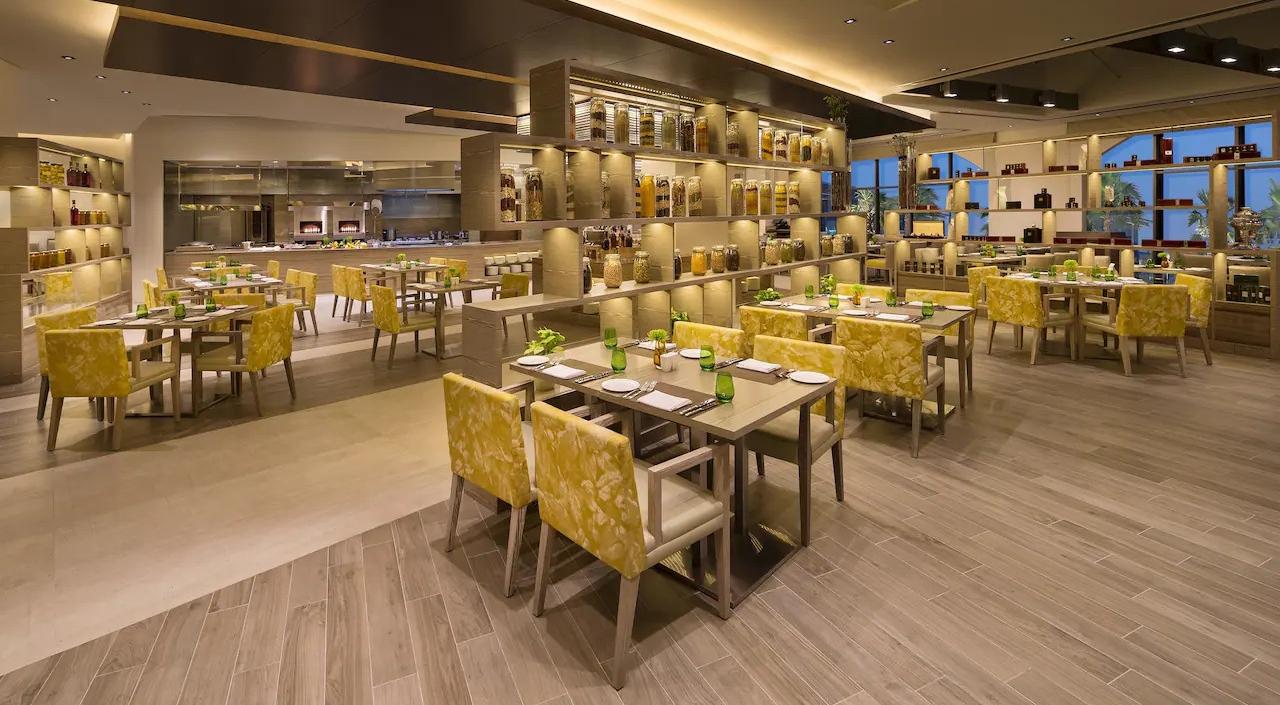 Luxury And Attentive Service at the Executive Club Lounge
Guests are treated to great service by staff that are always close by but never overbearing. This allows guests to enjoy their Executive Club Lounge visit on their own, or in an intimate setting with their partner, visiting colleague or family. Staff members are helpful and knowledgeable about the area and are always happy to offer information and advice about the places guests may want to visit or discover in the hotel or nearby.
Seating in the Executive Club Lounge is arranged to offer good space for the guest that enjoys privacy, yet the atmosphere is relaxed enough to offer opportunities to those that want to mingle. Surrounds are beautiful, and the atmosphere is enhanced by great service offered by professional attendants in a space where everybody can relax in style and in comfort.
Wonderful Surrounds and Variety of Choices
Guests with access to the Executive Club Lounge are assured of a beautiful setting where they can lose themselves in the views of the skyline and creek, and where they can enjoy different aspects of the Hyatt Regency Dubai Creek Heights experience.
In the Executive Club Lounge choices of treats are great, right from different breads and cheeses to strawberries and other fruit options, with a large choice of soft drinks during the day and Happy Hour drinks available before dinner. Wonderful choices all presented tastefully for the eyes and tastebuds to feast on, ensure that guests are offered the best of what 5-star luxury is about. The Executive Club Lounge guest is offered great service, a variety of choices and personalised attention that contribute to a wonderful stay.