Learn why a hotel executive club lounge is recommended
Hotel executive club lounges can genuinely be a feast for the eyes (and sometimes the stomach), but they can also disappointment. This is due to the fact that executive club loungers differ amongst the different hotels found across the world. Although most executive club lounges provide services and amenities of around the same quality or standard, you will find that several stand out because of some unique features and designs.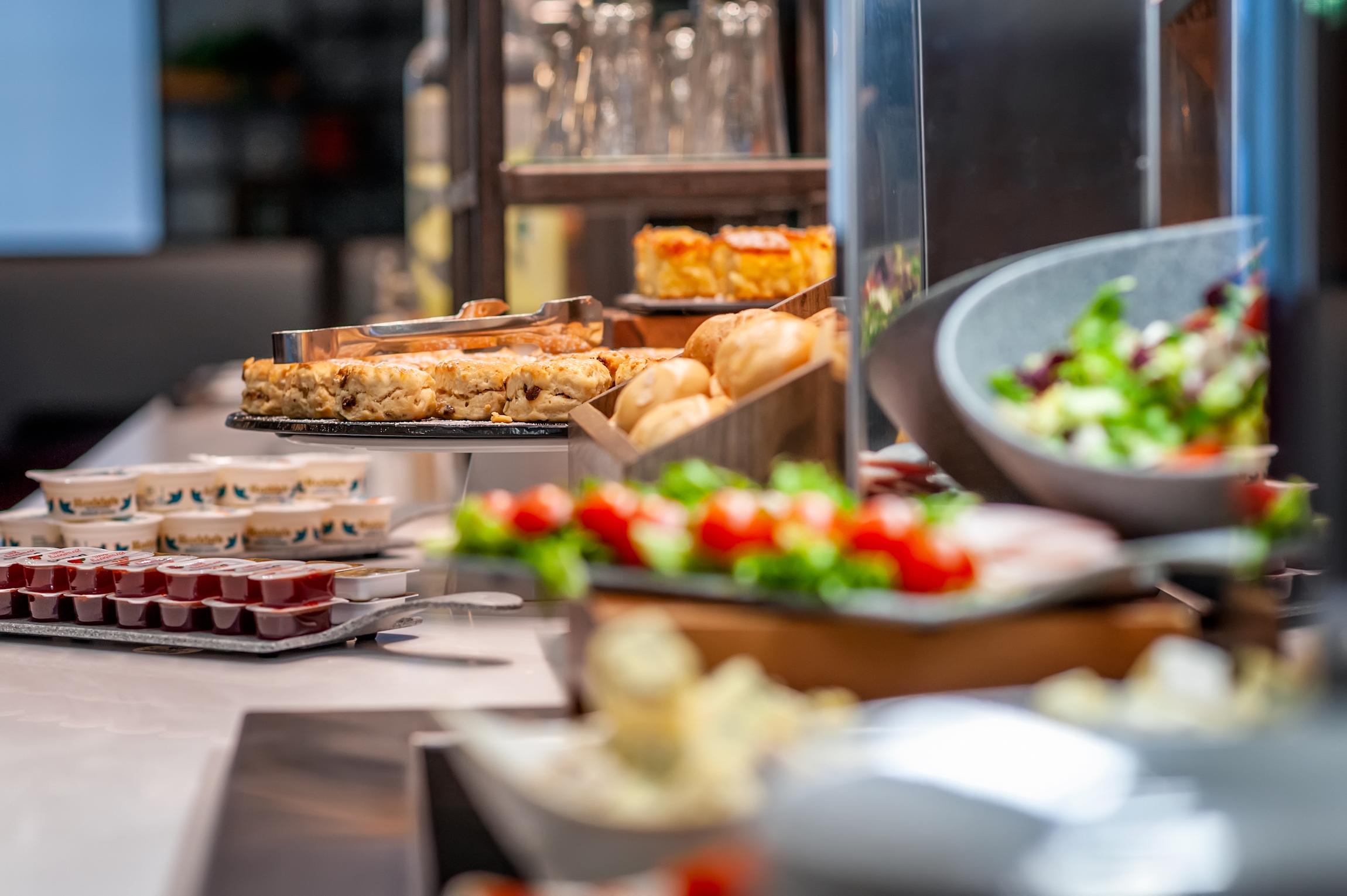 Image: One of the perks of hotel executive club lounge access, is the great variety of food and beverages that are available to club members or paying guests throughout the day.
As previously noted, every executive club lounge might be unique, but they all have one common feature, which is to provide elite access members with complimentary breakfast, light meals (snacks) and beverages throughout the day, evening cocktails, free in-lounge internet access, and of course, a business centre where one can attend to some important business matters whenever needed.
Where can I find hotel executive club lounges?
The Conrad Dubai in the United Arab Emirates, the Hilton Midtown in New York, the Hilton San Diego/Del Mar, the DoubleTree by Hilton Hotel México City Santa Fe, the Conrad London St. James, and the Hilton Budapest in Hungary are just a few examples of Hilton hotels where you can find an executive club lounge.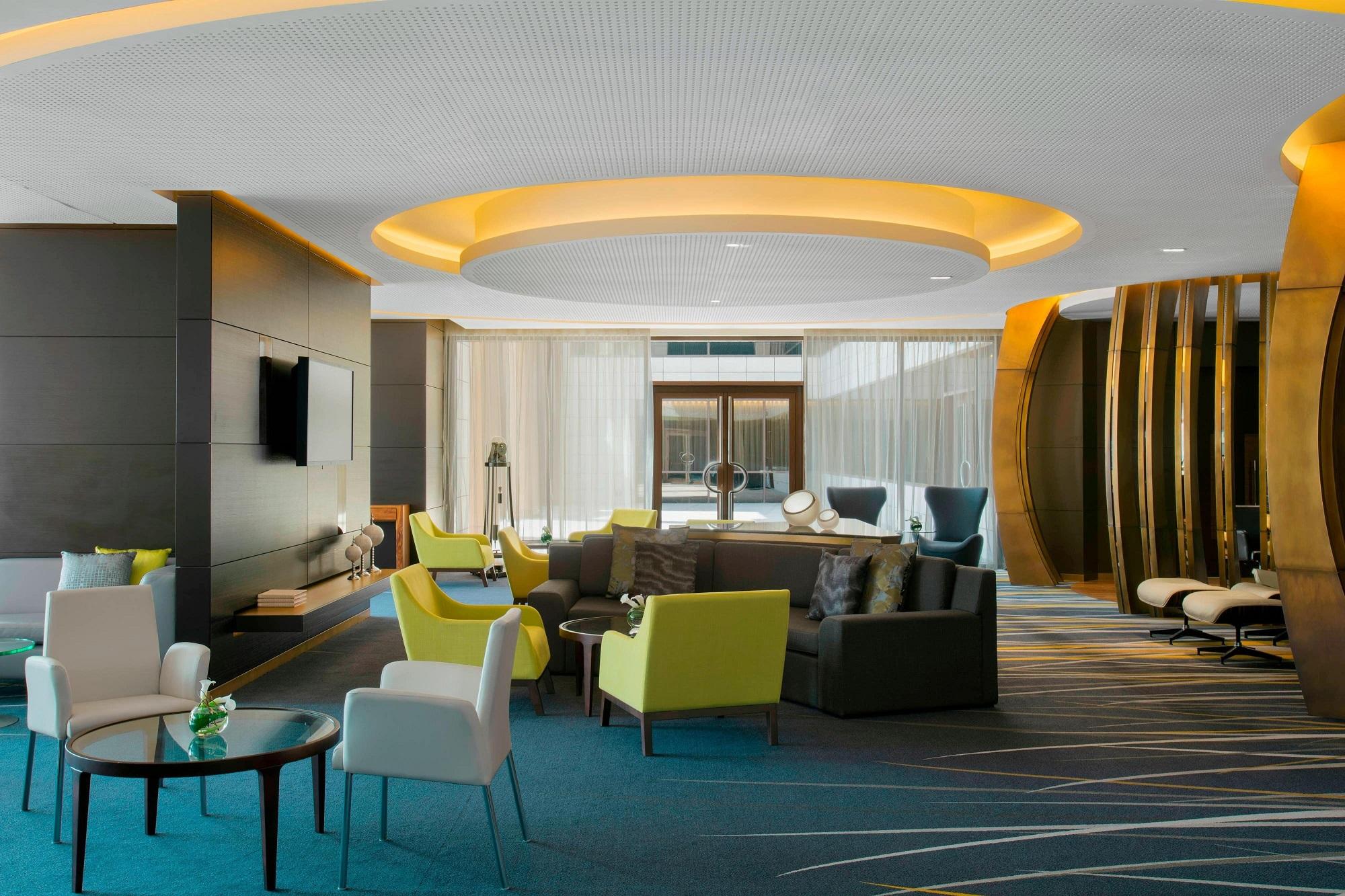 Image: Opulence, comfort and the ultimate in top-rated services are what executive club members can expect from some hotels in Doha, Qatar (UAE).
However, you should note that many hotel chains do not necessarily publish a list of hotels within their group that offer access to executive club lounges, and to determine if a hotel has an executive club lounge, you will sometimes need to check the hotel chain's website or reach out to them by phone.
Although hotel executive clubs can save you a lot of time and stress during a full business trip, many people are unaware of the fact that not all hotel guests have access to executive club lounges, unless they upgrade their package. Typically, only elite or premium members and executive guests can enjoy these amenities. The reality is that when you pay for club entrance, you actually have access to so much more than just a well-equipped office setting with unlimited snacks and drinks. Many people consider a club lounge their office away from home.
What are some of the perks one can expect from being an executive club lounge member?
To begin with, you will receive a much higher level of service than any other hotel guest. For example, the highly professional and committed team from Club InterContinental will serve as your personal assistant, providing you with all the assistance you require both inside and outside the hotel, like arranging airport transportation, reserving a table at a restaurant or movie theatre and more.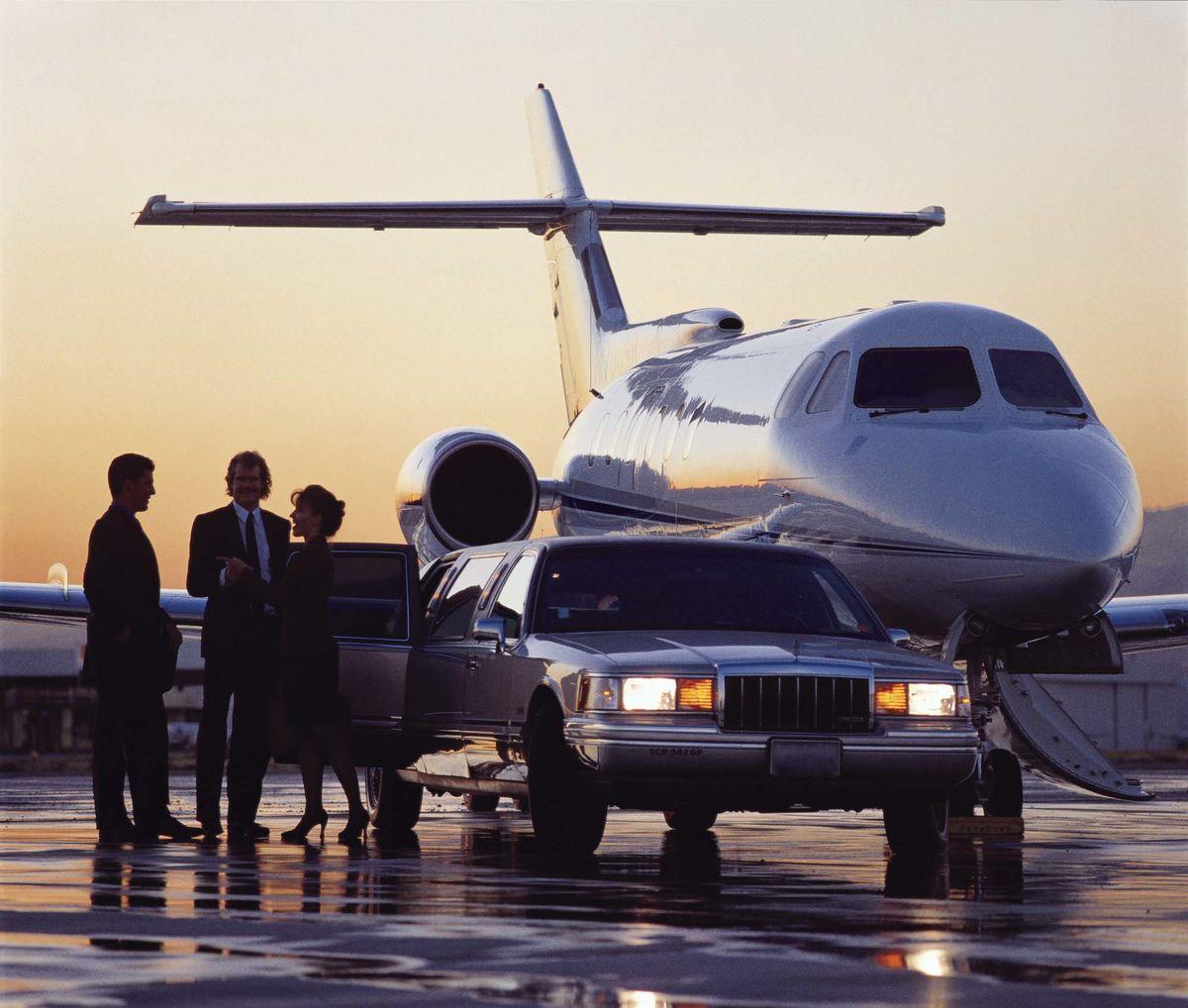 Image: With some executive club lounges, members can also expect first-rated, luxury concierge services.
You will often receive extras in your hotel room, such as daily free snacks and fresh mineral water, plus executive club rooms are usually the best in terms of where they are located in the hotel and the view they offer.
Can I still access a hotel executive club lounge if I am not a member?
The good news is that in most cases, you can enter a hotel executive club lounge simply by paying an extra fee - even if you are not a club member. You can typically choose from a few different rates when booking a hotel room, particularly when doing so directly through the website of the hotel chain, for example. When making a reservation, you will see a rate that includes admission to the executive club lounge - provided your preferred hotel has one.
Should I consider using a travel agent for luxury travel?
Nowadays, using a travel agent may seem a bit excessive, especially in light of modern technology, but the truth is that an agent can be very beneficial. For example, in the event of last-minute cancellations, they can save the day and assist you with urgent bookings, and they can help with special arrangements such as setting up a hotel room with flowers or balloons for special occasions like birthdays. They also have access to fantastic offers and discounts, and they can help you find a package that perfectly matches your budget.