The executive club lounge at London Marriott Hotel Marble Arch can be found inside The Pickled Hen Restaurant on the ground floor of this luxury hotel, open daily from 6.30am to 9.30pm for your convenience. Enjoy four complimentary food and beverage presentations daily. These include:
Breakfast is offered from 6.30am to 10.30am Monday to Friday and 7am to 11am on weekends.
Evening canapés can be enjoyed from 5.30pm to 7.30pm
Tea, coffee, soft drinks, house wine and beer is available from 7.30pm to 9.30pm
Fruit, snacks, hot and cold non-alcoholic beverages offered throughout the day
Children are welcome in the executive club lounge. Children under the age of sixteen must be accompanied by an adult at all times.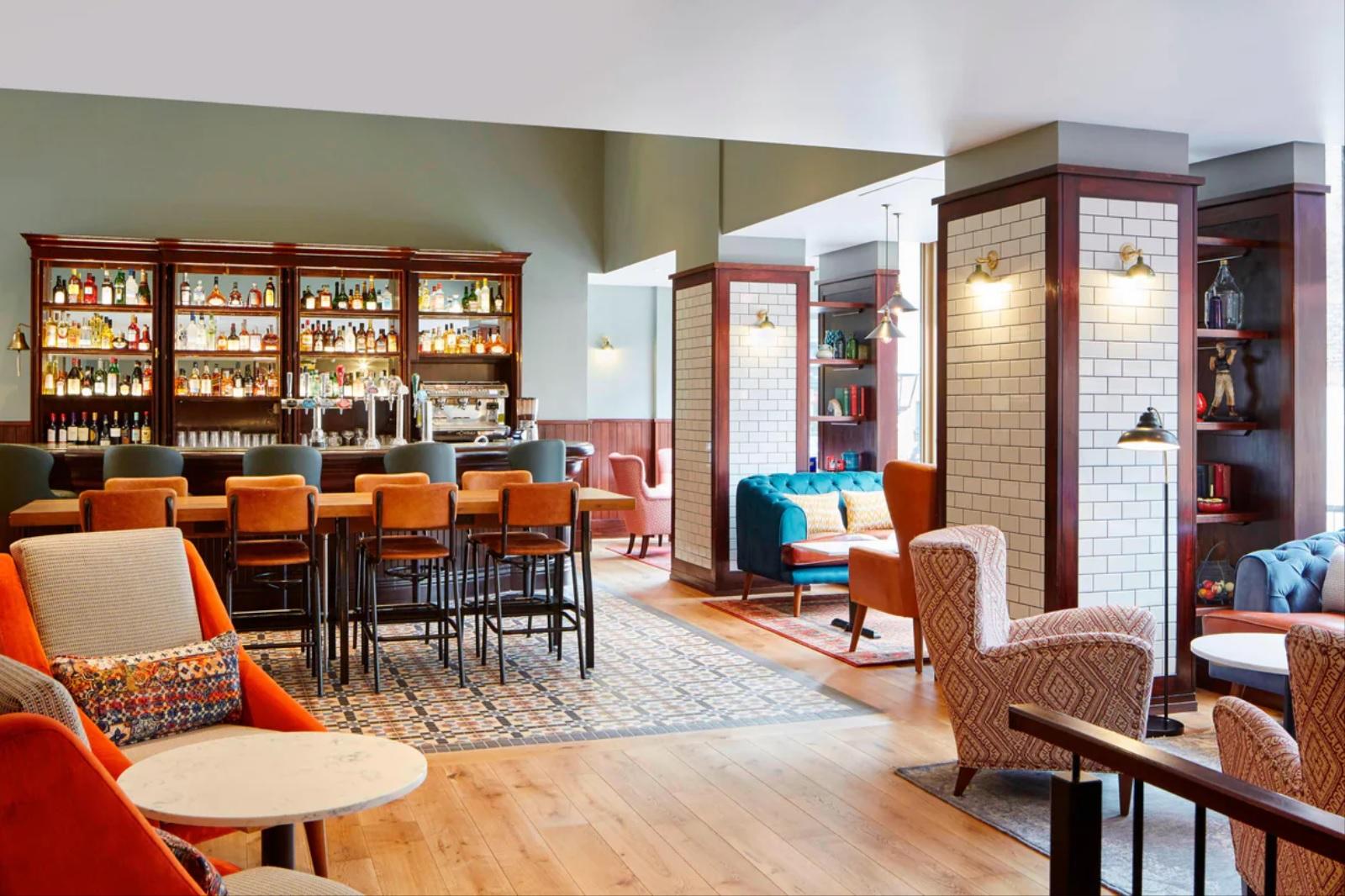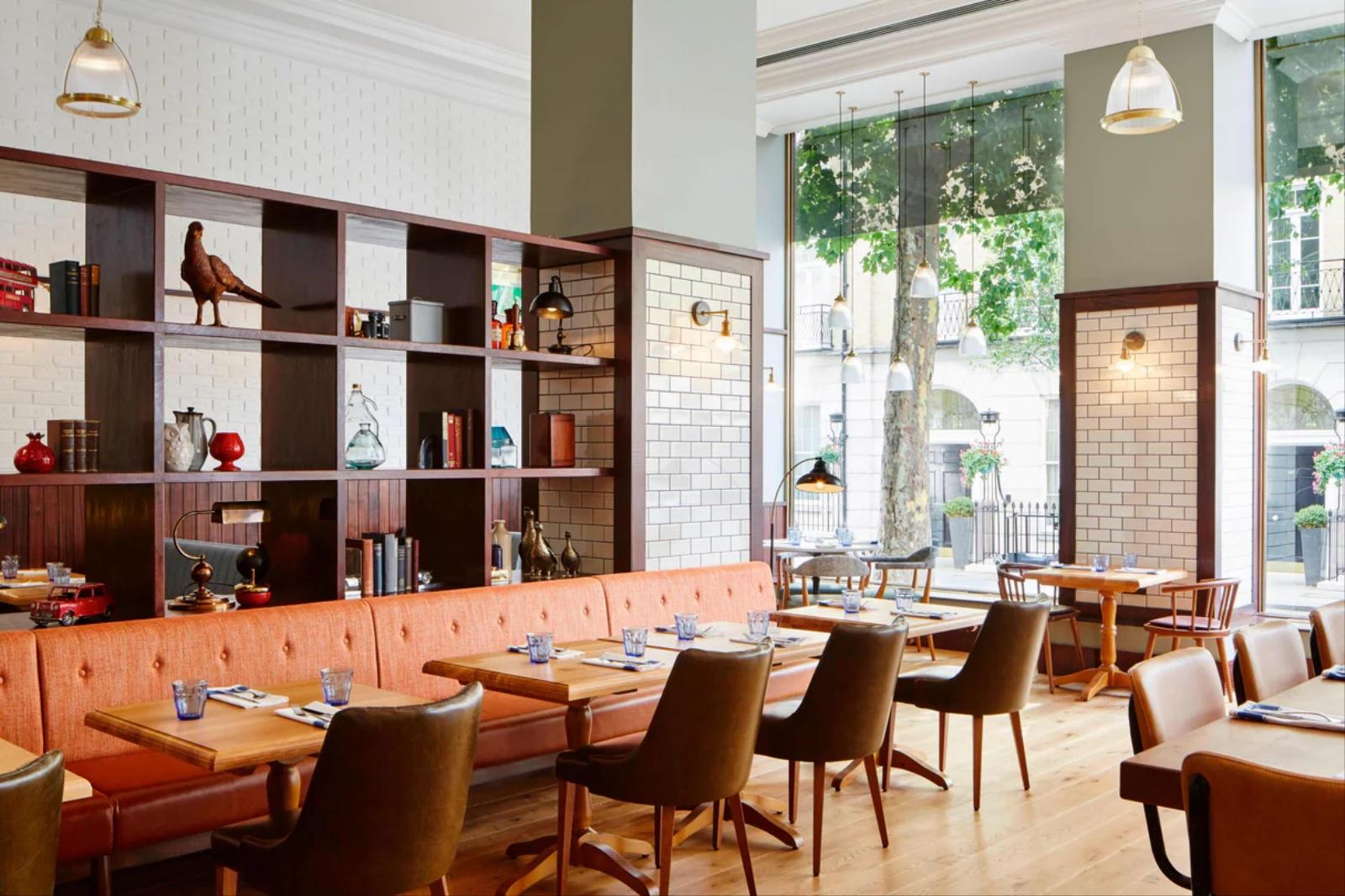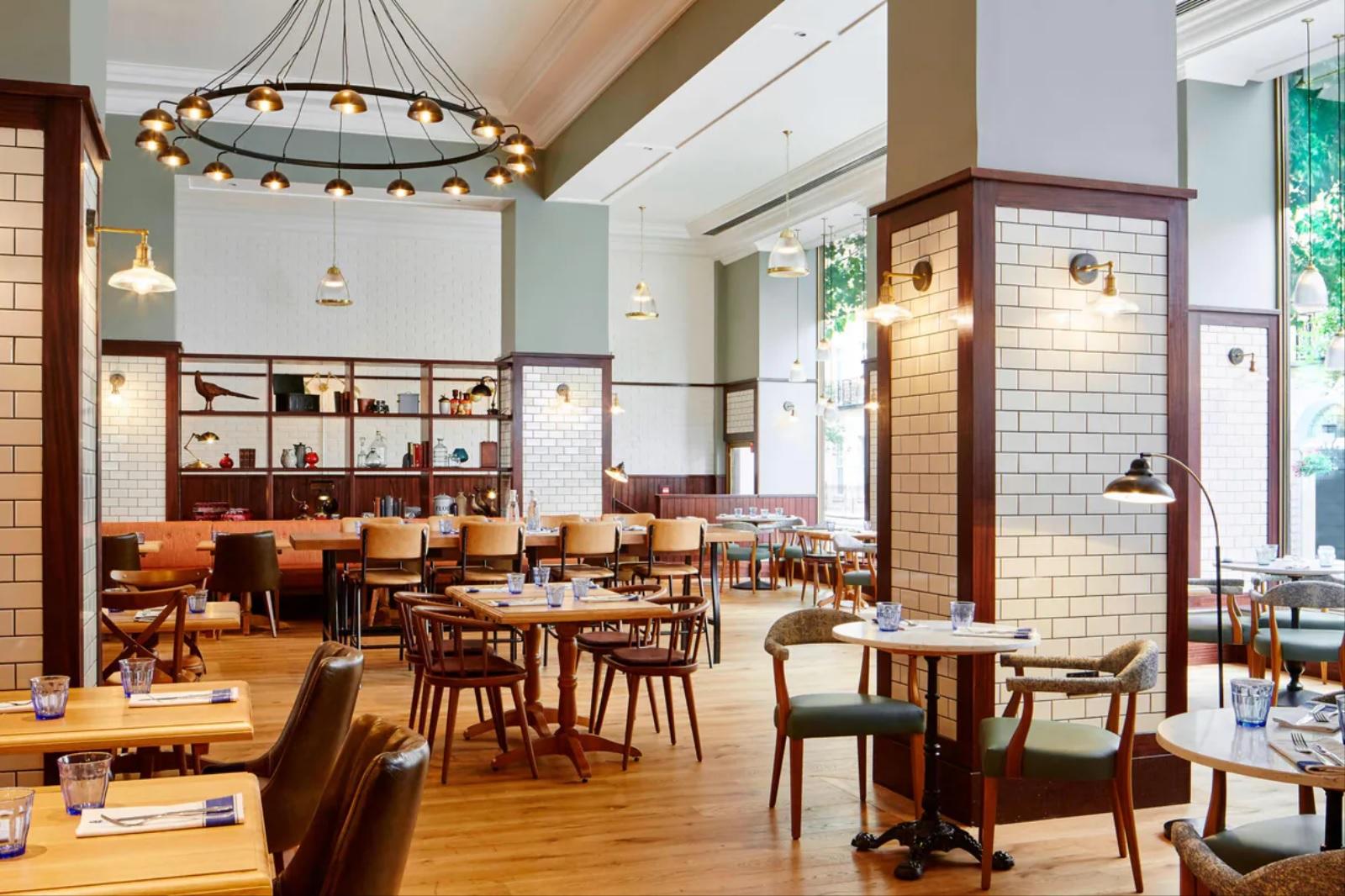 This executive club lounge provides exclusive and complimentary access to guests staying in the hotels executive guest rooms and Marriott Bonvoy members. Other guests are welcome to purchase access at £45 per day per person, which will be added to their guest account at the reception desk.
Top Quality Guest Services
When you upgrade to an executive room at London Marriott Hotel Marble Arch, you enjoy complimentary access to the executive club lounge, offering you high speed wireless internet, an upgraded bedroom and a host of hot and cold canapés in the evenings, along with all day hot and cold non-alcoholic beverages, snacks and fruits, for your convenience.
The food presentations change daily, based on the fresh ingredients sourced. The food presentations include hot and cold options, along with sweet delights. They cater to vegetarians. It is advisable to advise the executive club lounge team if you have any dietary restrictions. Evening drinks include soft drinks, house wines and house beers. You are welcome to order any other drinks from the bar, though bear in mind that they will be charged for.
Pops of Colour with a Spacious Design
This spacious executive club lounge has pops of colour with orange chairs, benches and bar stools that brighten the space. The tiled columns help provide semi-private seating areas, perfect if you need to have a discreet discussion with a potential clients or with colleagues before you head to an important meeting.
The floor to ceiling windows allow for an abundance of natural light, while there is ample seating to spread out with your laptop, read a book or meet with family or colleagues. This executive club lounge is the perfect top class guest experience for business and leisure travellers.