Enjoy the convenience of twenty four hour exclusive access to the executive club lounge at London Marriott Hotel Regents Park. This executive club lounge, known as M Club, can be found on the ground floor, providing you with four complimentary food and beverage presentations daily. These presentations include:
Buffet breakfast is available from 6.30am to 11am
Happy Hour is offered from 5.30pm to 7.30pm, along with evening canapés
Enjoy all day snacks
Soft drinks, tea and coffee is available throughout the day
Children over the age of sixteen are welcome in this executive club lounge.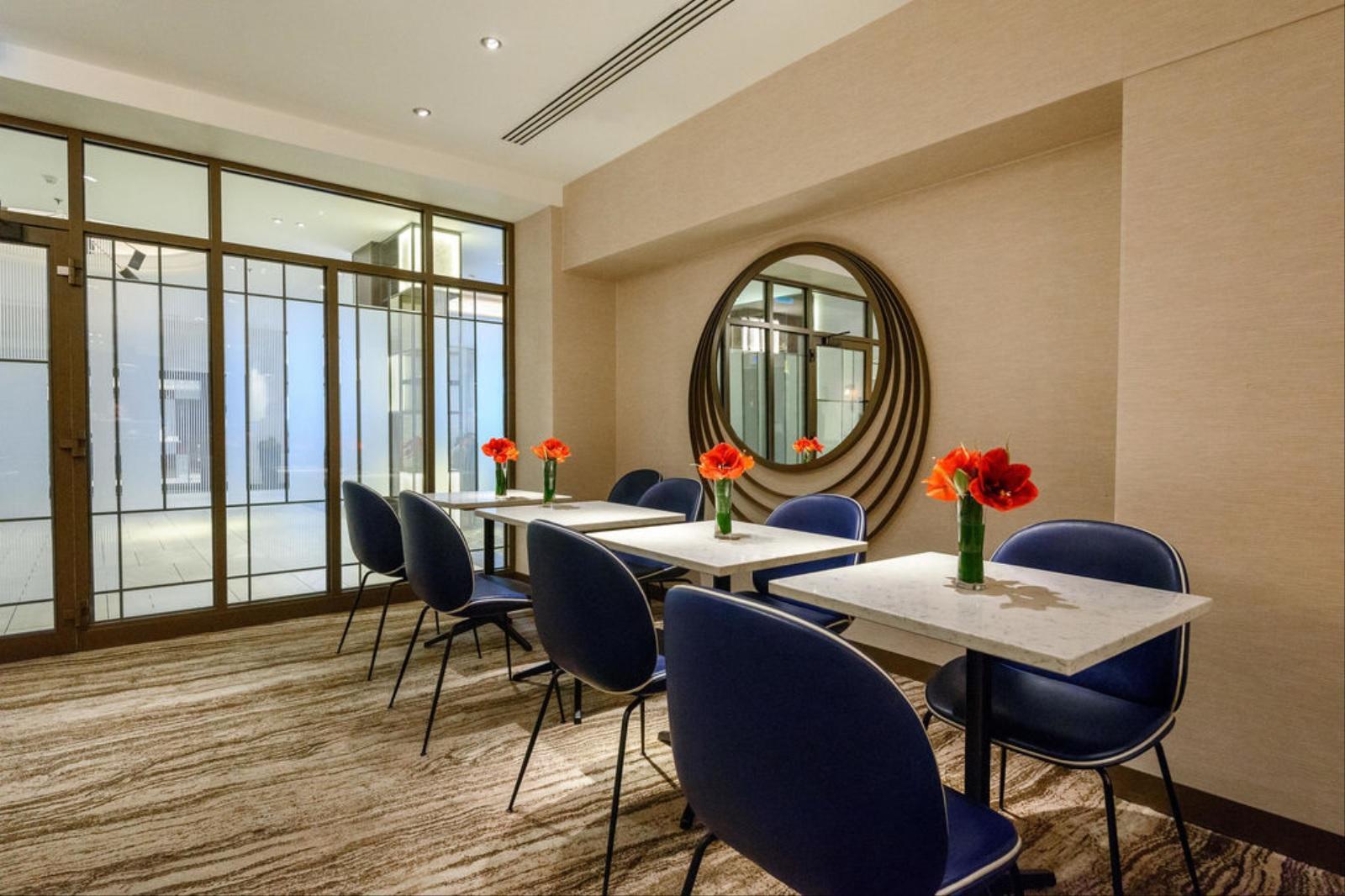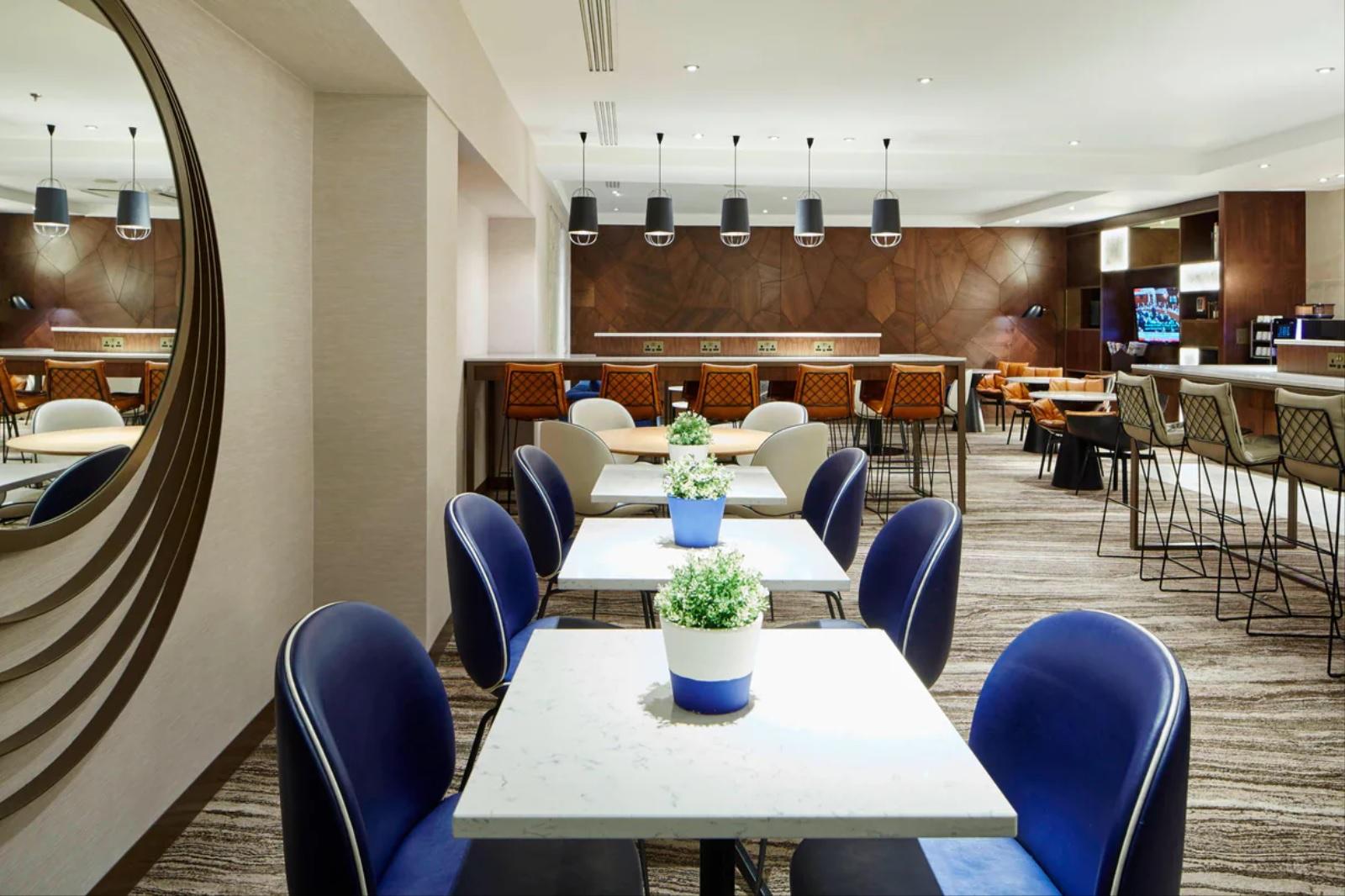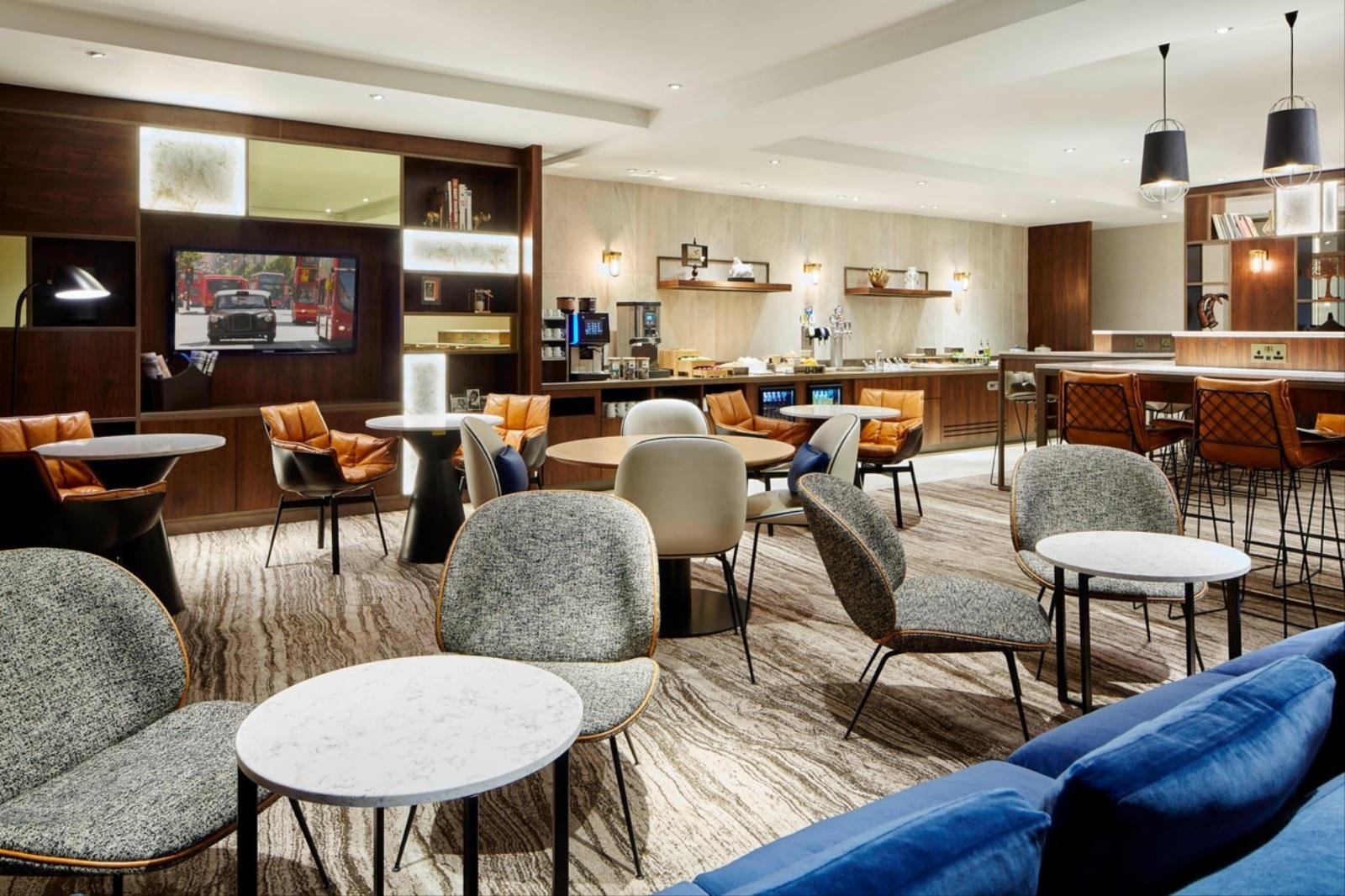 The executive club lounge at London Marriott Hotel Regents Park provides complimentary and exclusive access to guest staying in their executive club rooms, Junior Suites and One Bedroom Suites.
Great Food Presentations Throughout the Day
Having access to the executive club lounge at London Marriott Hotel Regents Park, you enjoy the convenience of all day snacks, which are provided on the large food counter. You can help yourself to biscuits, potato chips and vegetable chips, along with a selection of soft drinks, tea and coffee.
Happy Hour is the perfect chance to unwind after a busy day or enjoy a pre-dinner canapé. During happy hour you can enjoy a selection of complimentary beer and wine, along with hot and cold canapés.
Floor to Ceiling Windows with Abundance of Natural Light
This executive club lounge offers you with an abundance of natural light that flows through the floor to ceiling windows. It's the perfect place to unwind or work. You can also meet with colleagues and discuss upcoming presentations, or catch up with friends or family. It is a bright and spacious executive club lounge with a choice of seating options, including comfortable sofas and tables and chairs.
There is more than enough room to set up your laptop to finish off a work project or relax with a coffee as you go through your mobile device. The blue, grey, light brown and white design is complimented by the wooden floors. There is a television on the wall and the food counter that runs along the wall offers an all-day selection of snacks.