The Executive Club Lounge at the Mandarin Oriental, Doha opens daily from 6.30am to 11pm and offers a range of food preparations throughout the day, which includes:
Breakfast from 6.30am to 11am during the week and 6.30am to 12pm on weekends in the Executive Club Lounge
Complimentary refreshments of bottled water, soft drinks, juices, coffee, tea, sweet and savoury delights throughout the day
Evening cocktails and canapés from 6pm to 8pm
A la carte lunch and dinner menu, charged at privilege prices
Please note children are not allowed in the Executive Club Lounge. This Executive Club Lounge is only open to guests aged sixteen and over staying in the Club Level guest rooms and suites of the hotel.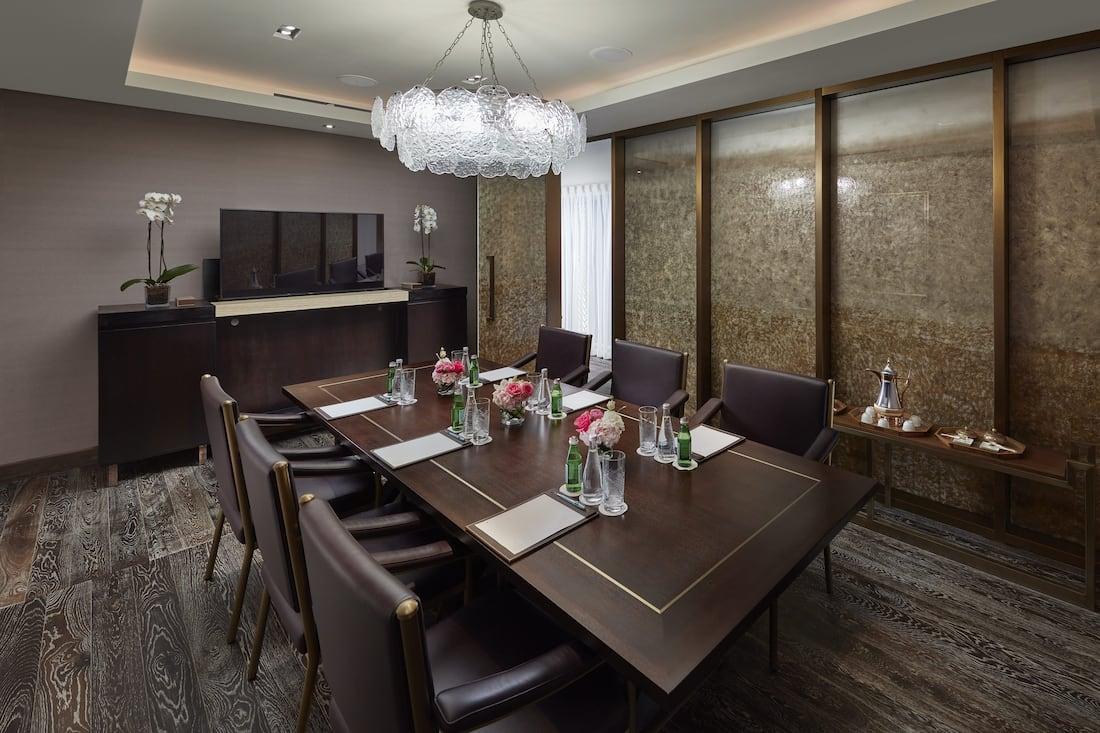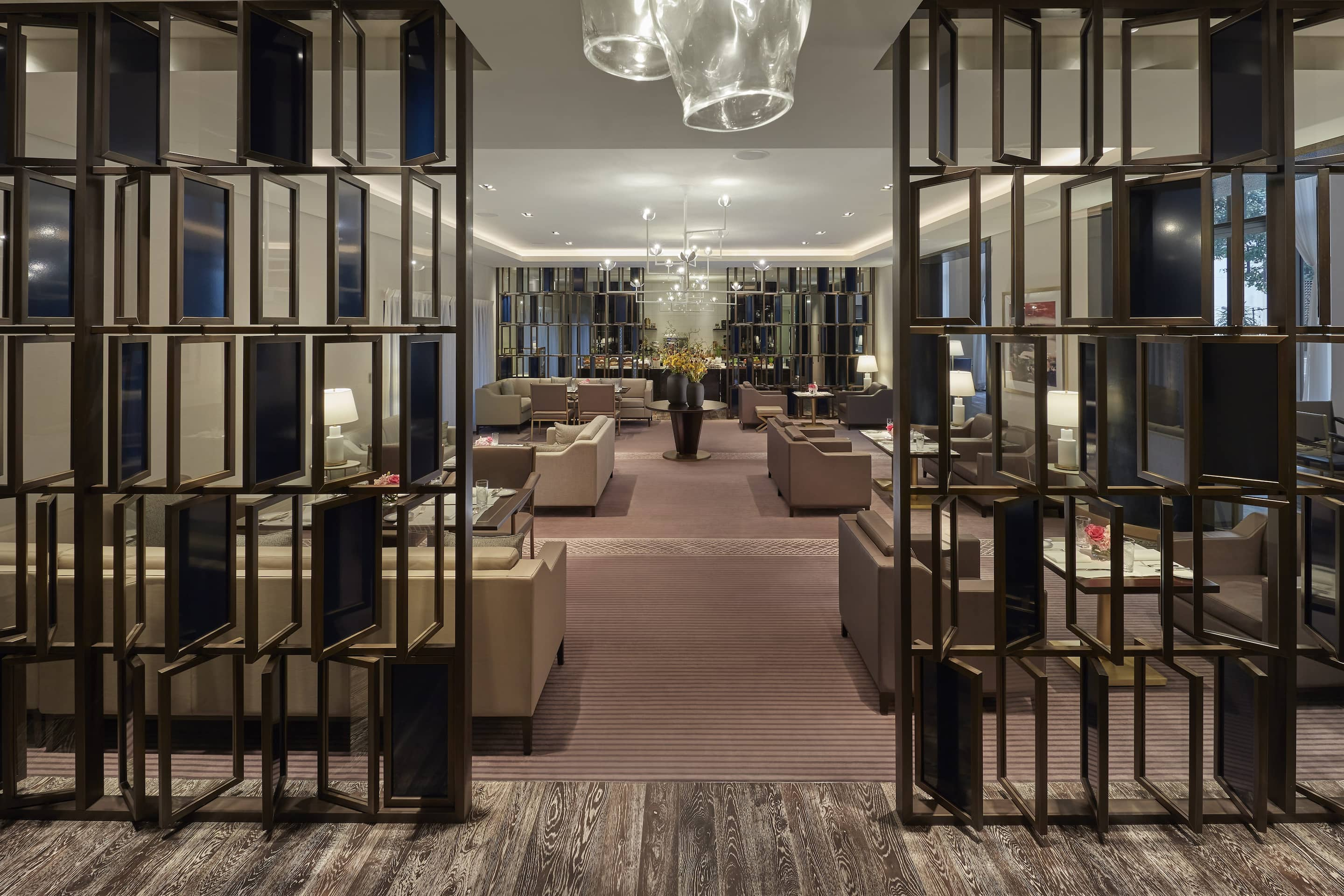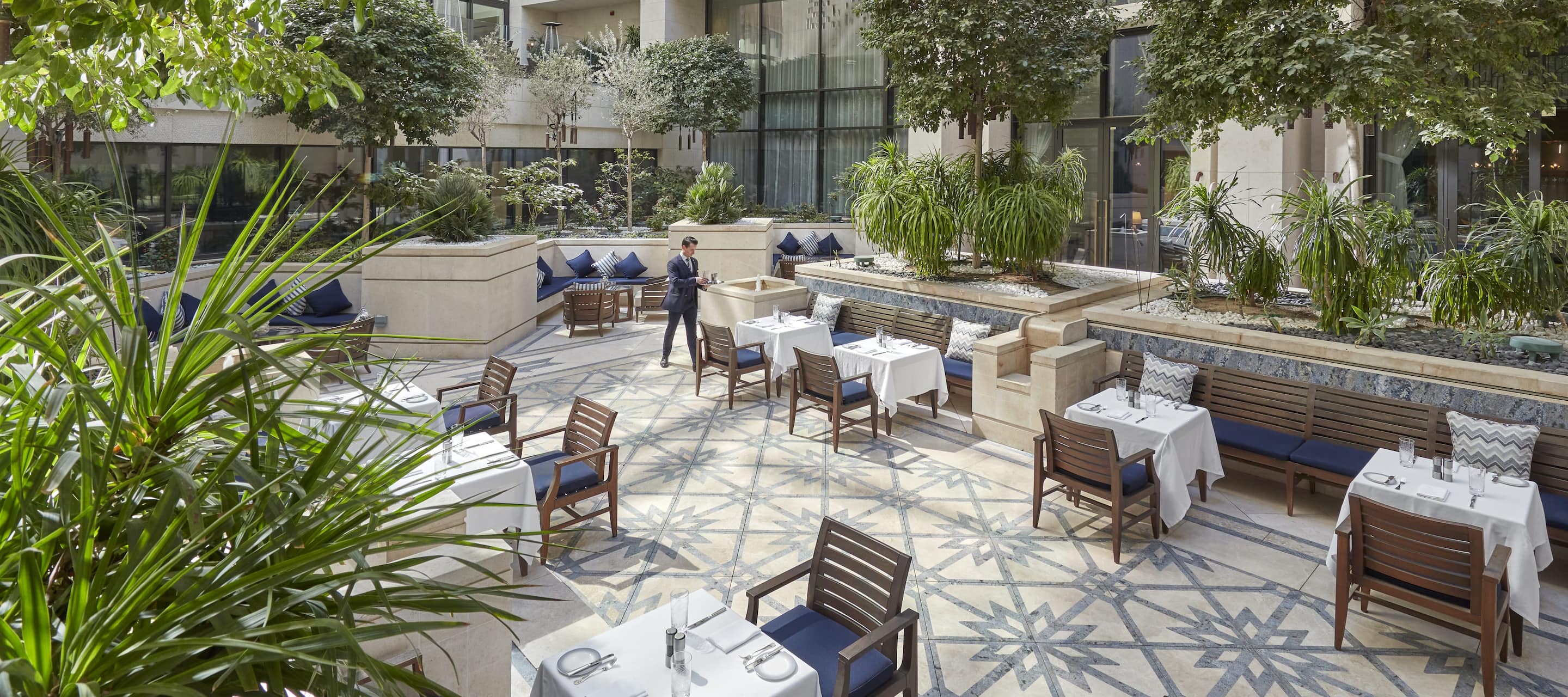 Exclusive Benefits and Privileges
Choosing to upgrade to a Club Level room at the Mandarin Oriental, Doha can offer a host of exclusive benefits and privileges, making your stay more comfortable, luxurious and enjoyable. Executive Club Lounge guests enjoy private in room check in and check out services, along with complimentary pressing or laundering of two items daily throughout their stay.
You enjoy access to the Executive Club Lounge, known as the MO Executive Club Lounge, where you can take advantage of early check in and late check out, which is subject to availability. In addition to this, you can take advantage of the round trip airport transfers, which are only offered to Club Level guests.
The Executive Club Lounge is easily accessible on the second level, just across from the Mandarin Lounge and offers an intimate setting with plenty of comfortable seating areas to enjoy, along with an outdoor private courtyard, where you can eat, drink or simply relax and soak up the spectacular views.
It is important to note that the dress code for the Executive Club Lounge is smart casual at all times, you are not allowed to arrive in your bathrobe or swim suite, shorts or tank tops.
Luxurious, Comfortable and Private
The Mandarin Oriental, Doha Executive Club Lounge offers a private, comfortable and luxurious space to relax, unwind or catch up on some work. It caters to both private and business travellers, offering exclusive benefits to make your stay even more enjoyable. The experienced Executive Club Lounge team work hard to ensure that they always exceed their guests expectations.
As you arrive at the Executive Club Lounge, your breath is taken away, as you make your way up the grand staircase into an intimate setting with semi-private seating areas, board rooms and outdoor terrace. The Lounge is luxurious and comfortable and decorated with the finest quality furnishings. It is very spacious, yet private, enabling you to catch up on some emails or finish an urgent project.
The outdoor terrace is a place to unwind after a long day, when taking advantage of the complimentary evening cocktails and canapés as you watch the skyline come alive with lights as the sun sets.