Mandarin Oriental, Hong Kong provides an exclusive access executive club lounge, located on the twenty third floor of this luxurious hotel. The executive club lounge opens daily for your convenience, from 7am to 10pm offering four complimentary food and beverage presentations. These presentations include:
Breakfast is available from 7am to 11am
Enjoy Afternoon Tea from 2.30pm to 4.30pm
Indulge in Evening Cocktails from 5pm to 7pm
Take advantage of the selection of light snacks and alcoholic beverages available from 7am to 10pm daily.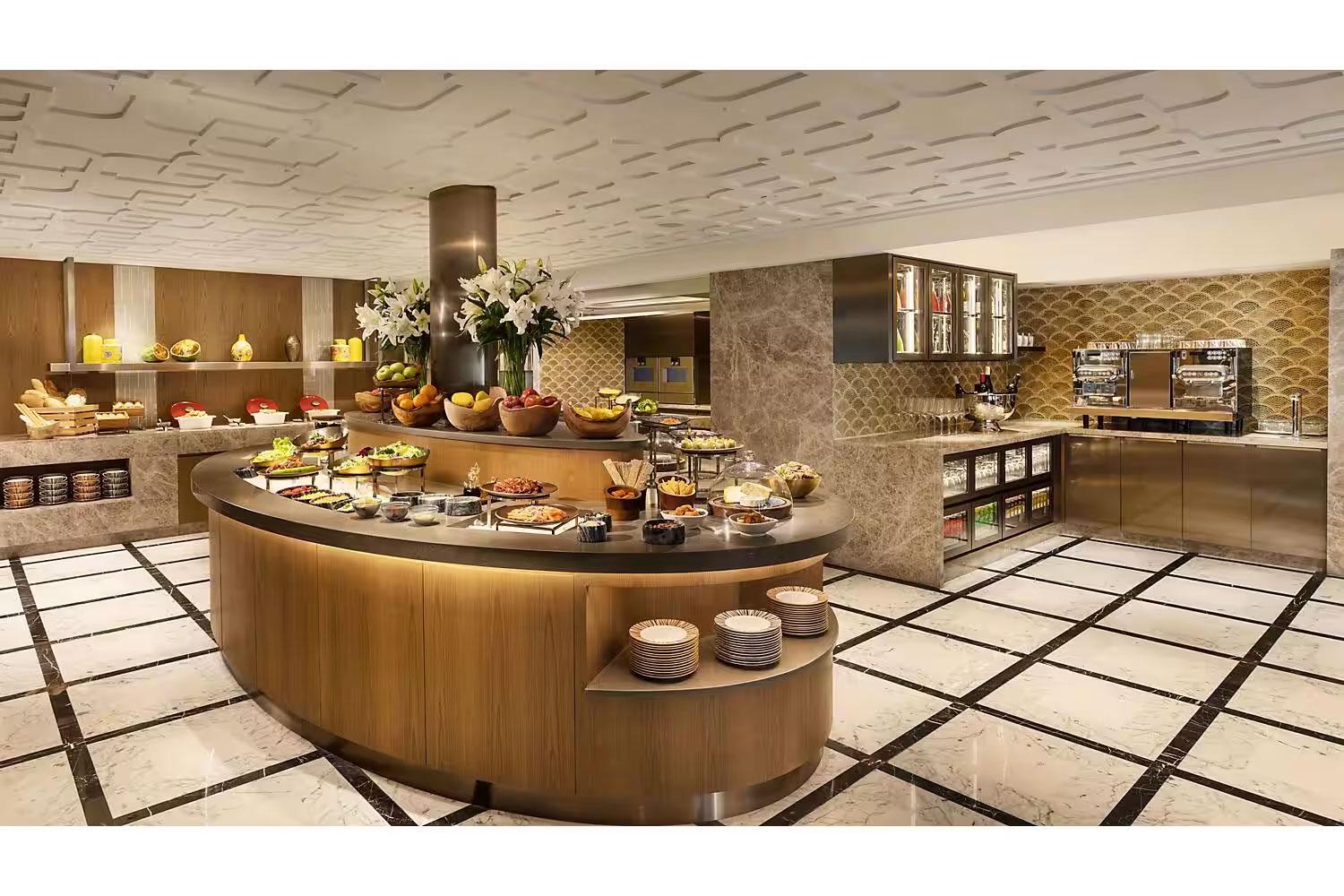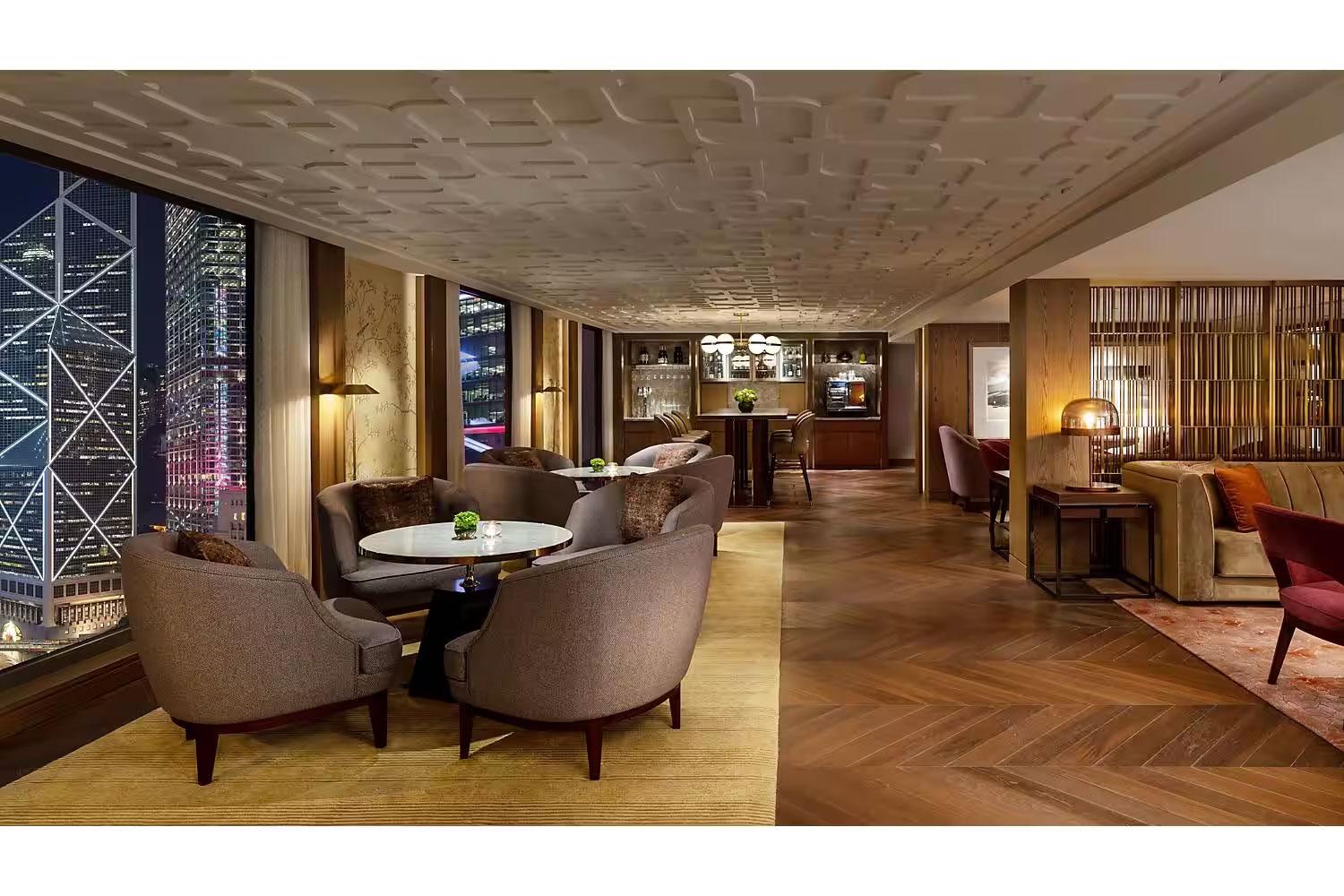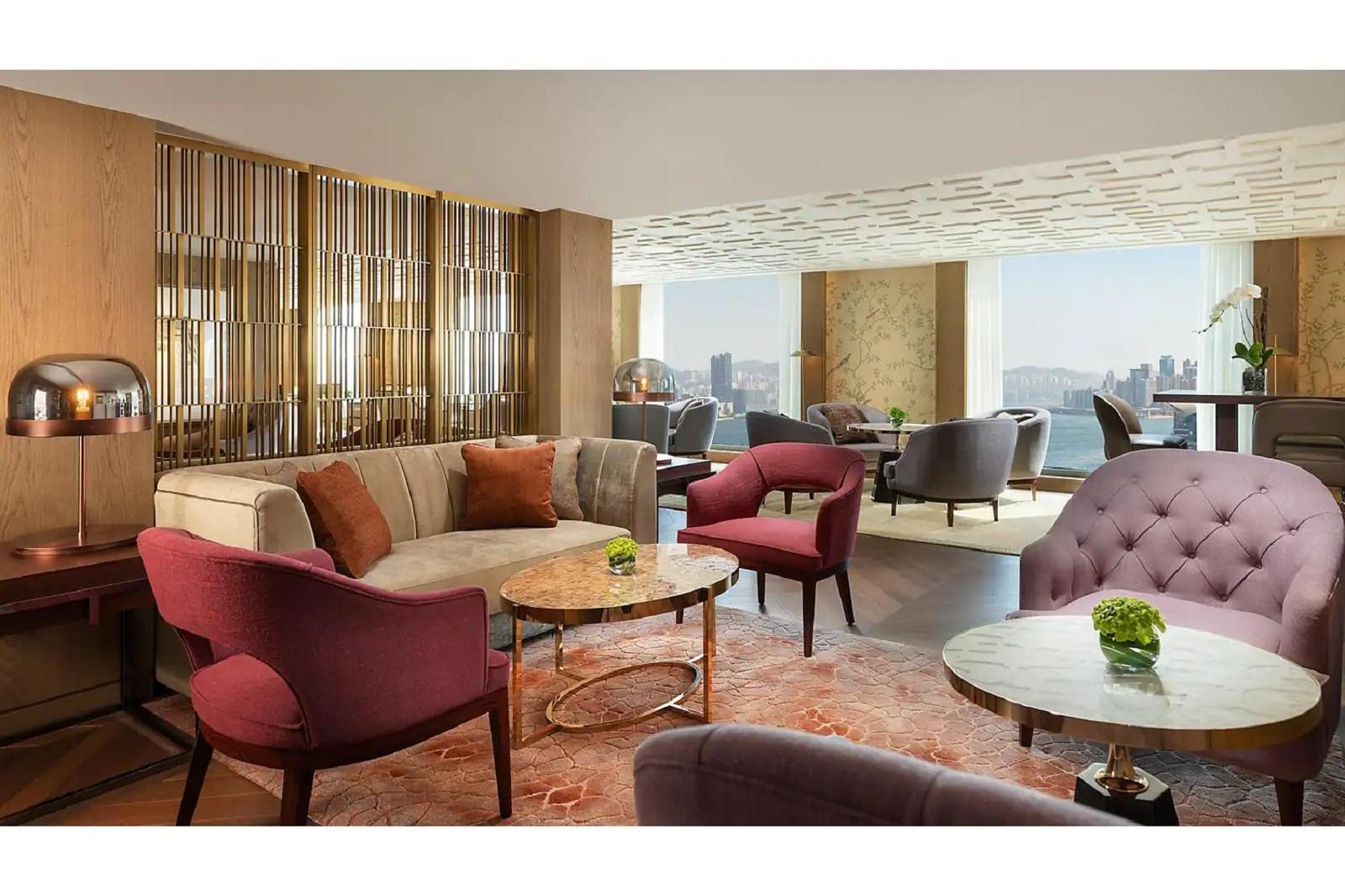 You enjoy exclusive access to the executive club lounge when staying in any of Mandarin Oriental, Hong Kong club level guest rooms or suites. They do require a smart casual dress code at all times and guests are asked not to wear flip flops, sandals or torn jeans when visiting this executive club lounge.
Save Time with Private Check in and Check Out Services
A major benefit to being an executive club lounge guest is the ability to check in and check out in the executive club lounge, rather than having to join the queue at the main front desk. This can save valuable time and reduce frustration on arrival. You will also enjoy a daily turn-down service and welcome fruit in your guest room or suite on arrival.
Being an executive club lounge guest, you also enjoy a number of exclusive benefits including complimentary local calls and high speed internet, along with the ironing of two items during your stay. Business travellers can make use of the executive club lounge board room for two hours during your stay.
Plenty of Space to Relax or Work
This executive club lounge is large and spacious, offering plenty of room to work, relax or meet. The floor to ceiling windows capture panoramic city skyline views, the perfect place to enjoy an evening cocktail as you watch the sun set over the city. This executive club lounge has been designed with soft sofas and oversized arm chairs, where you can enjoy the amazing views wherever you decide to sit.
The food area is expansive with tiled flooring and a large counter running around the space, along with a large food island that are overflowing with delicious delights throughout the day. The board room can accommodate twelve people around the large oblong wooden boardroom table with comfortable chairs and a large flat screen television for presentations. This executive club lounge has been tastefully decorated and the experienced and professional team are on hand to meet all your guest requirements.