Located within Al Forsan International Sports Resort, in Khalifa City, Marriott Hotel Al Forsan, Abu Dhabi, ticks all the boxes for both the business traveller and holidaymaker that expect luxury, style and class. Service throughout is exemplary, and guests are made to feel special, right from the moment they check in until they leave again. This hotel offers true luxury and 5-star amenities that include superlative accommodation in a choice of 400 guest rooms, a great selection of fine restaurants and different opportunities to relax at one of the sparkling swimming pools.
It is situated close to all the amenities and attractions that the capital offers the visitor. Various activities ensure that guests are entertained while staying at Marriott Hotel Al Forsan, Abu Dhabi, such as going on a horse-riding outing, or reporting for a game of tennis, or to enjoy go-karting or wakeboarding in the nearby vicinity. These are some of the activities that are popular with families. Picnic areas, sun terraces and peaceful gardens ensure that guests are able to cherish their time at this hotel. Marriott Hotel Al Forsan, Abu Dhabi makes sure that guests are offered great leisure times as well as the opportunity to attend to some serious business, which is possible when one of the meeting rooms is booked. First-class service includes great reception service, fast check-in and check-out assistance, as well as friendly, effective concierge services.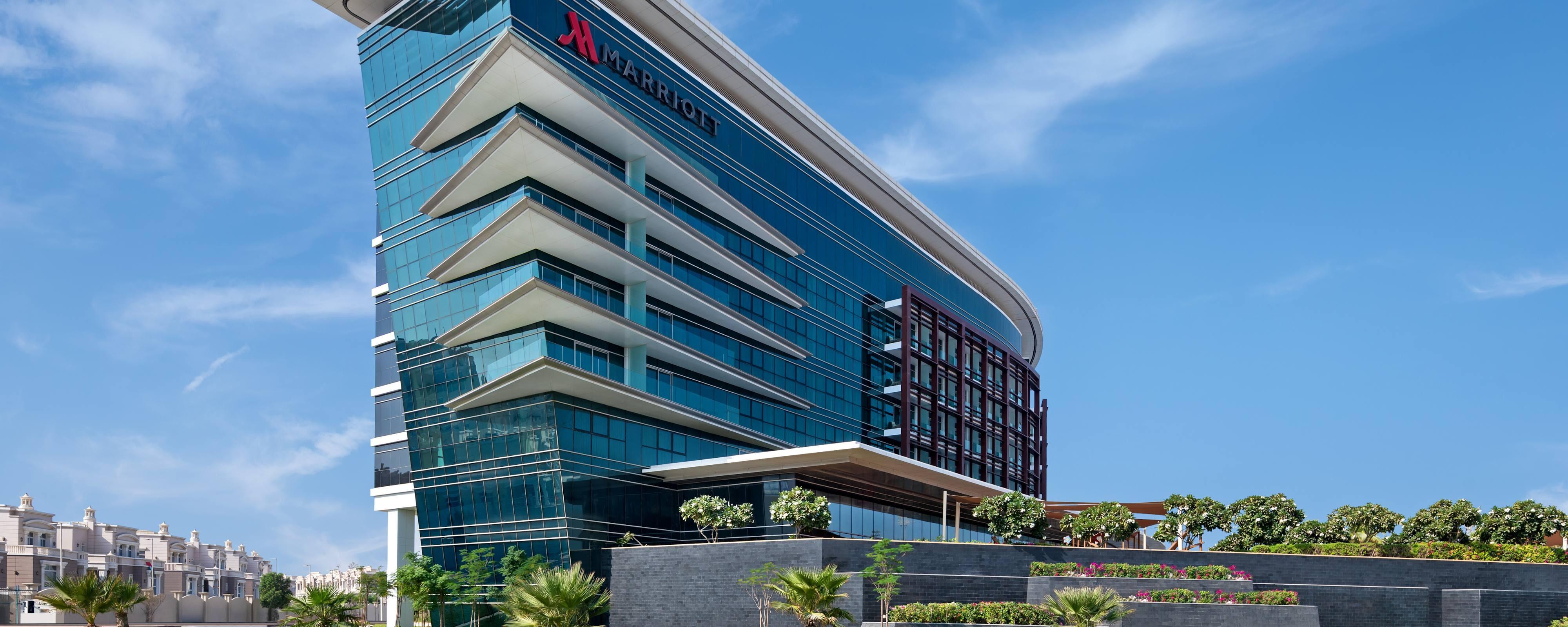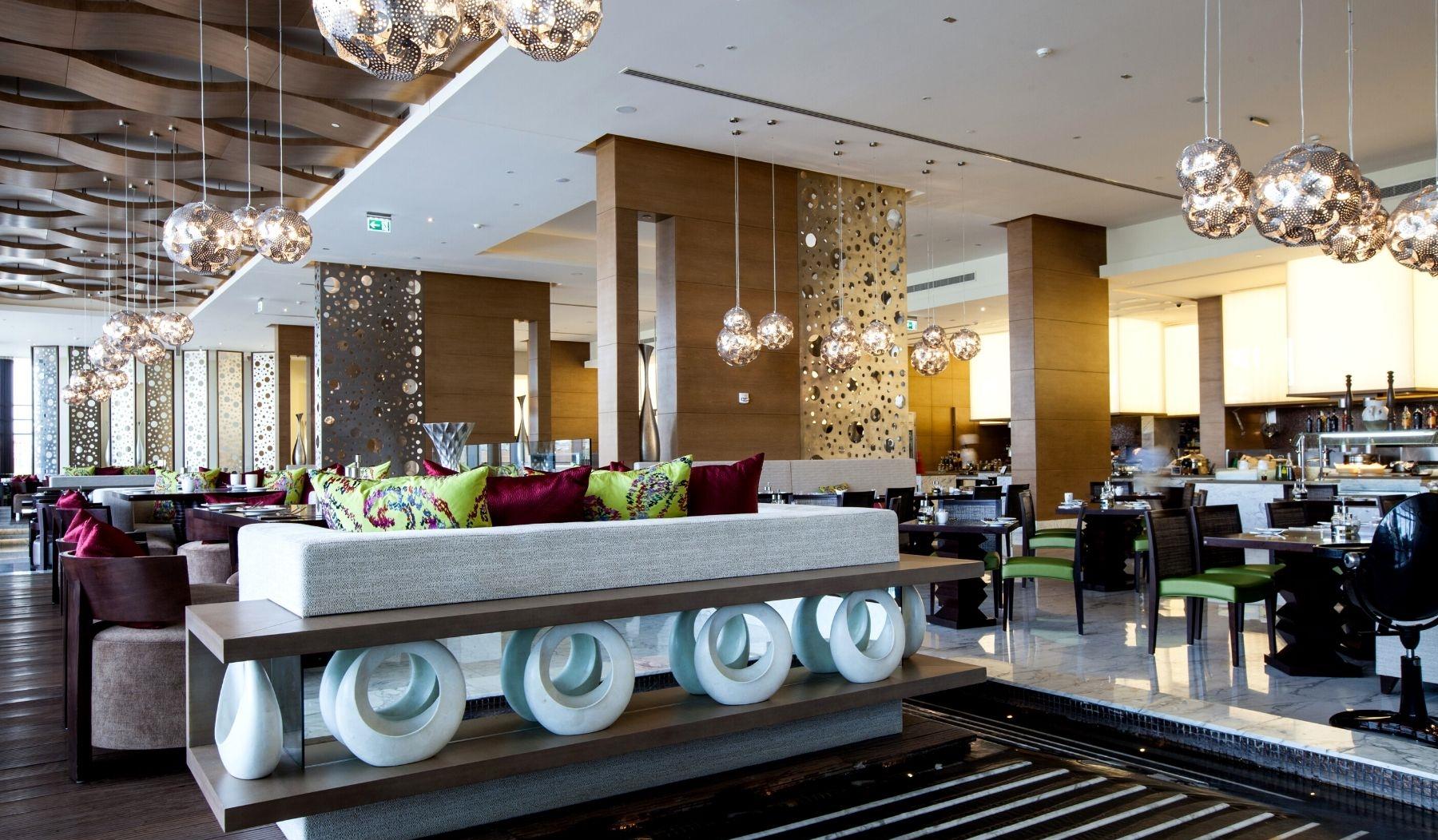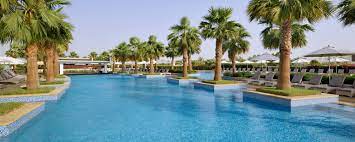 Why You Should Go There
Beautiful surrounds, outstanding accommodation, excellent facilities and close proximity to attractions are some of the reasons that guests love staying at Marriott Hotel Al Forsan, Abu Dhabi, when they visit the region. It is situated 1.4 km from Sheikh Zayed Cricket Stadium, 2.4 km from Abu Dhabi Golf Club and only 3.9 km from Mazyad Mall. Al Raha Mall is 4.5 km away, and Sheikh Zayed Grand Mosque 7.4 km, with Yas Waterworld and other entertainment facilities also nearby. Free parking is available on site.
For lovers of food and fine dining experiences there are some great choices. All day dining can be enjoyed at KHAYAL, where international cuisine is offered buffet-style. They are open every day of the week and on weekends too. The Grill is an excellent steakhouse that prepares the best cuts, complemented by fresh, local produce. At Splash Poolside Bar guests can enjoy bites and drinks, while Appaloosa Sports Bar is renowned for offering fine whiskeys during happy hour. For those on the go, Marriott Hotel Al Forsan, Abu Dhabi offers great coffees and other beverages, as well as a choice of tasty treats, snacks and cocktails.
At the Health Club guests can choose from different cardiovascular equipment such as exercise bikes and rowing machines, or free weights, to stay in shape as they build up a sweat in the gym. Afterwards the 50 m pool is an inviting option to cool  down. Saray Spa features a hammam, sauna, steam room and several relaxation and treatment rooms where guests can enjoy some pampering.
The guest that needs space and top-class facilities to host a business meeting or conference will not be disappointed, as Marriott Hotel Al Forsan, Abu Dhabi offers a selection of fine spaces and venues. There are four event rooms and six breakout rooms ideal for those who can benefit from this service. For the comfort and convenience of their guests, Marriott Hotel Al Forsan, Abu Dhabi offers free Wi-Fi in public areas, as well as currency exchange facilities and a helpful, 24-hour front desk.
Accommodation
Marriott Hotel Al Forsan, Abu Dhabi offers their guests great choices of excellent accommodation from 400 rooms that include 39 suites. All rooms feature flat-screen TV and tea/coffee makers. Some rooms offer a spacious seating area, while other rooms have magnificent bathrooms with walk-in showers. An abundance of light and views across Khalifa City and further out ensure that guests are treated to beautiful surrounds and a space where they are able to relax in peace and style.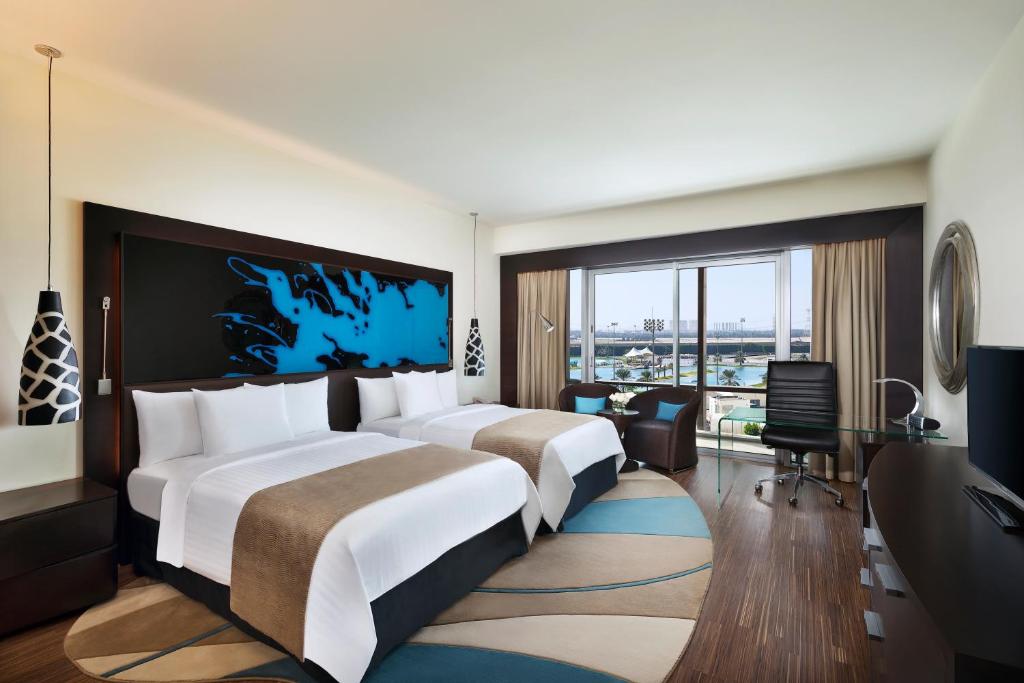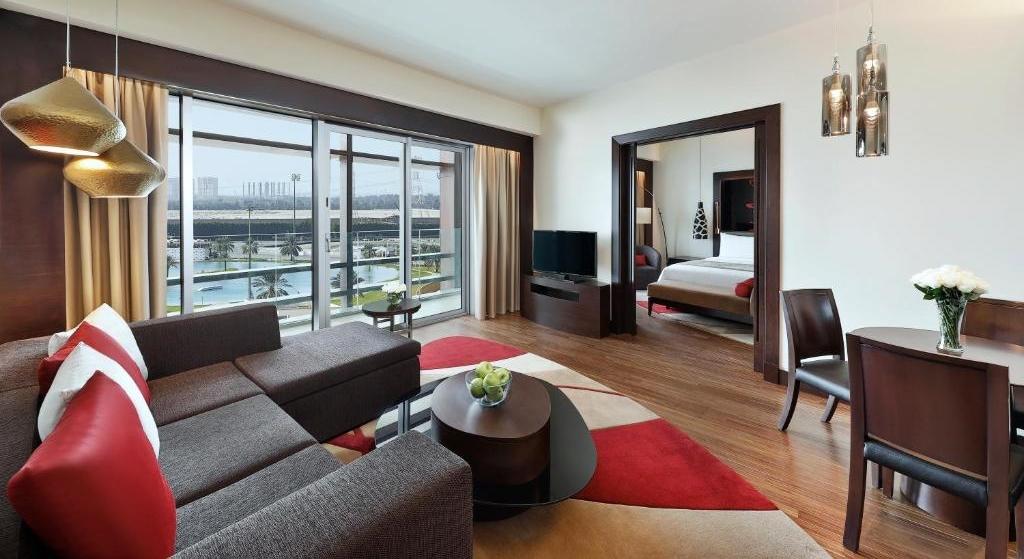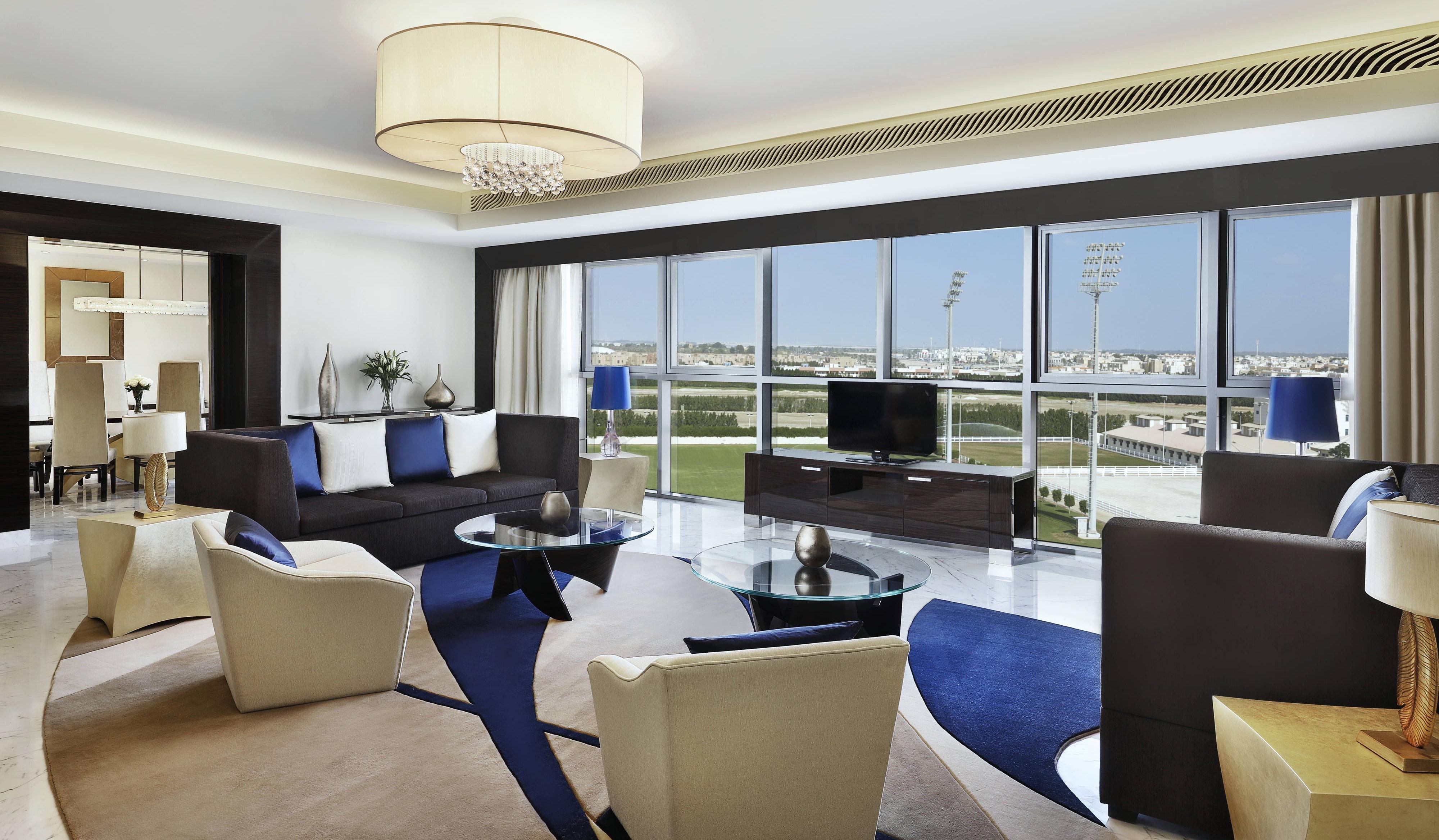 Choices range from Deluxe King Rooms, Double Rooms, Superior King Rooms and Two Connecting Guest Room options to One Bedroom Suites and Junior Suites with Connecting Rooms among the choices. All accommodations offer spacious rooms and carefully selected furniture and bedding.
Executive Club Lounge and Kids Club
Marriott Hotel Al Forsan, Abu Dhabi has a great Executive Club Lounge, but unfortunately the Kids Club is closed until further notice.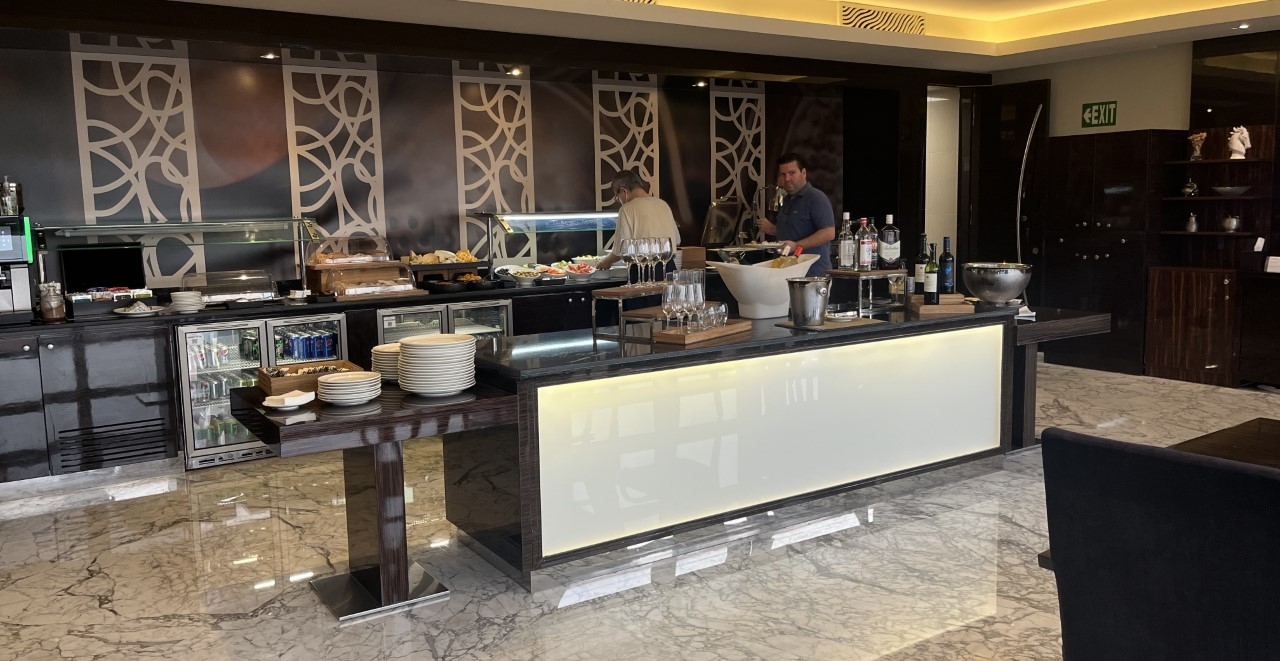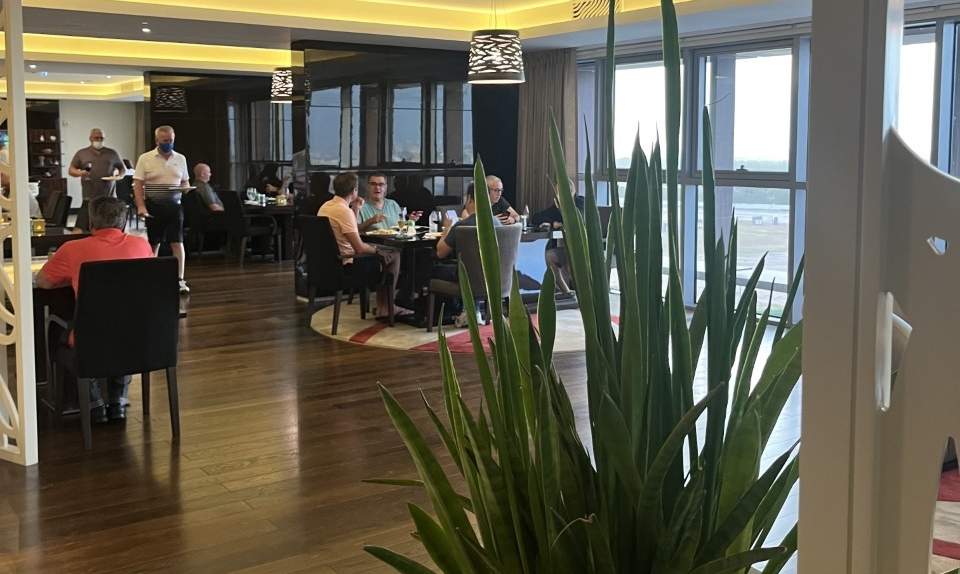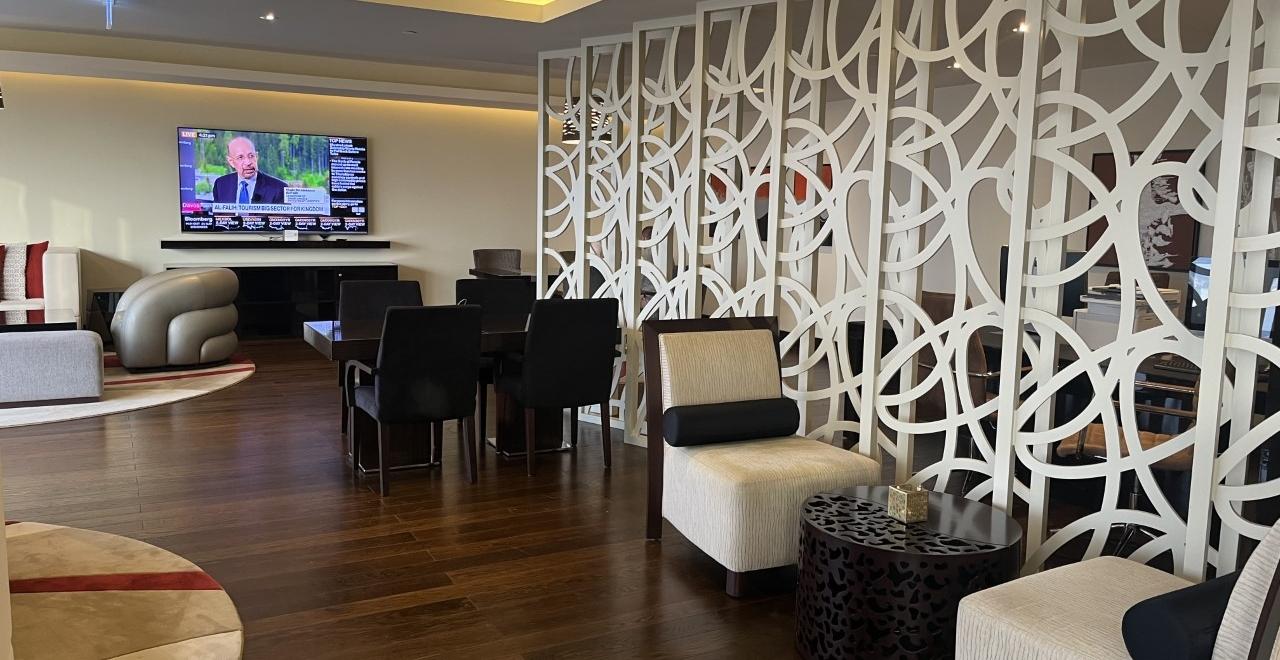 The Executive Club Lounge at Marriott Hotel Al Forsan, Abu Dhabi is referred to as their Executive Lounge. It is located on the 4th floor, with certain sought-after privileges reserved for the Executive Club Lounge guest. Read about their Executive Club Lounge by clicking on the button below:
Marriott Hotel Al Forsan Abu Dhabi Executive Club Lounge