Guests that have booked their stay to offer them Executive Club Lounge access, are treated to special privileges, features and services reserved for the Executive Club Lounge guest. At Marriott Hotel Al Forsan, Abu Dhabi the Executive Club Lounge is situated on the 4th floor and is referred to as the Executive Lounge. It assures that guests are offered special treats and drinks, as well as outstanding service. Executive Lounge access is offered to guests enjoying different Marriott privileges. This includes members with Marriott Bonvoy Membership Benefits. These guests are welcome to have one additional guest accompany them to the Executive Club Lounge when they visit.
Below follows some timings to ensure guests avail themselves of all the benefits their Executive Club Lounge visit entitles them to:
Breakfast – Every day between 6:30 am and 11:00 am. It is served at Khayal Restaurant.
Grab and Go – Guests are entitled to both hot and soft beverages all hours of the day, with snacks being offered from 6 am until midnight.
Happy Hour – During Happy Hour guests are offered a choice of house beverages between 5:30 pm and 8:30 pm, with evening snacks available between 6 pm and 8 pm.
Guests are requested to observe the child policy, which restricts visits by children younger than fourteen years of age. Dress Code is Smart Casual.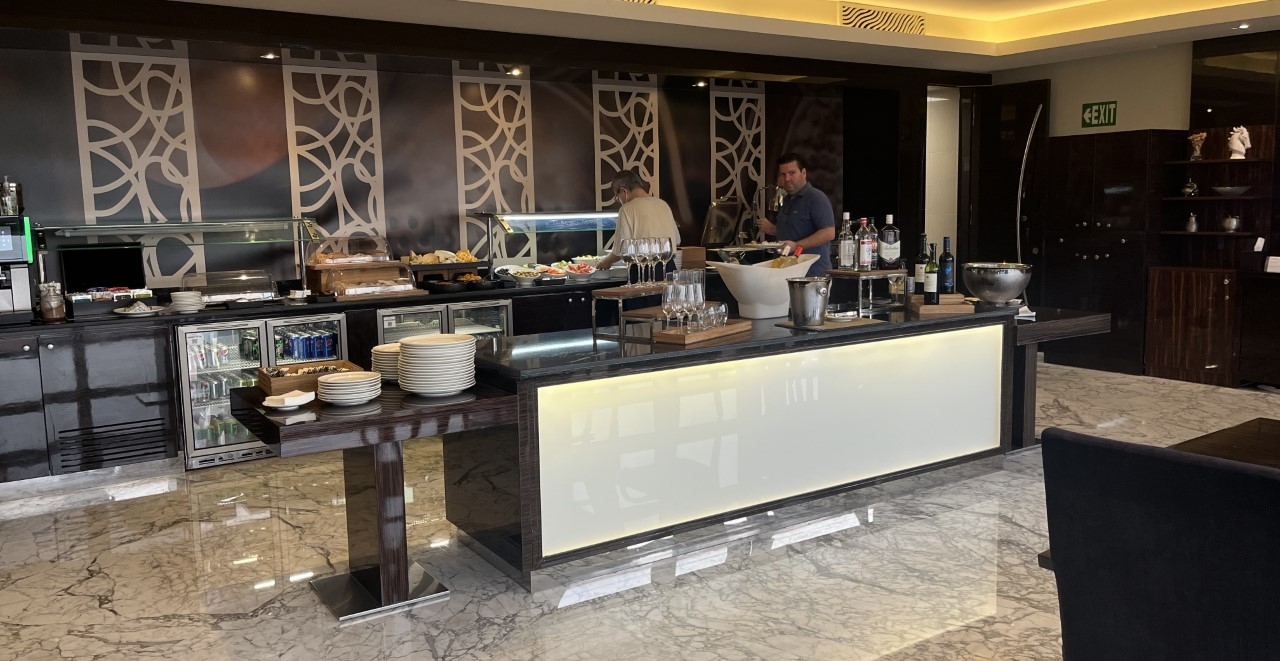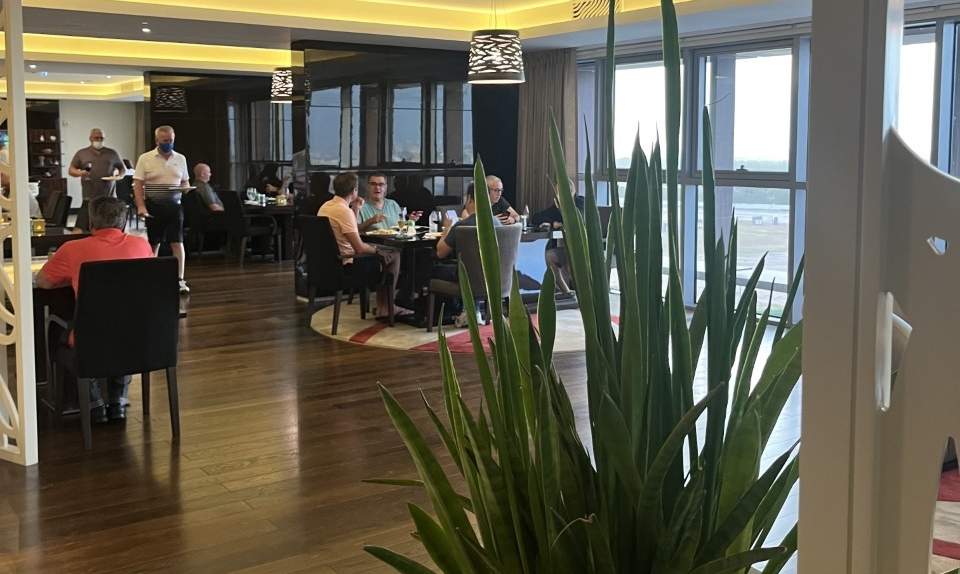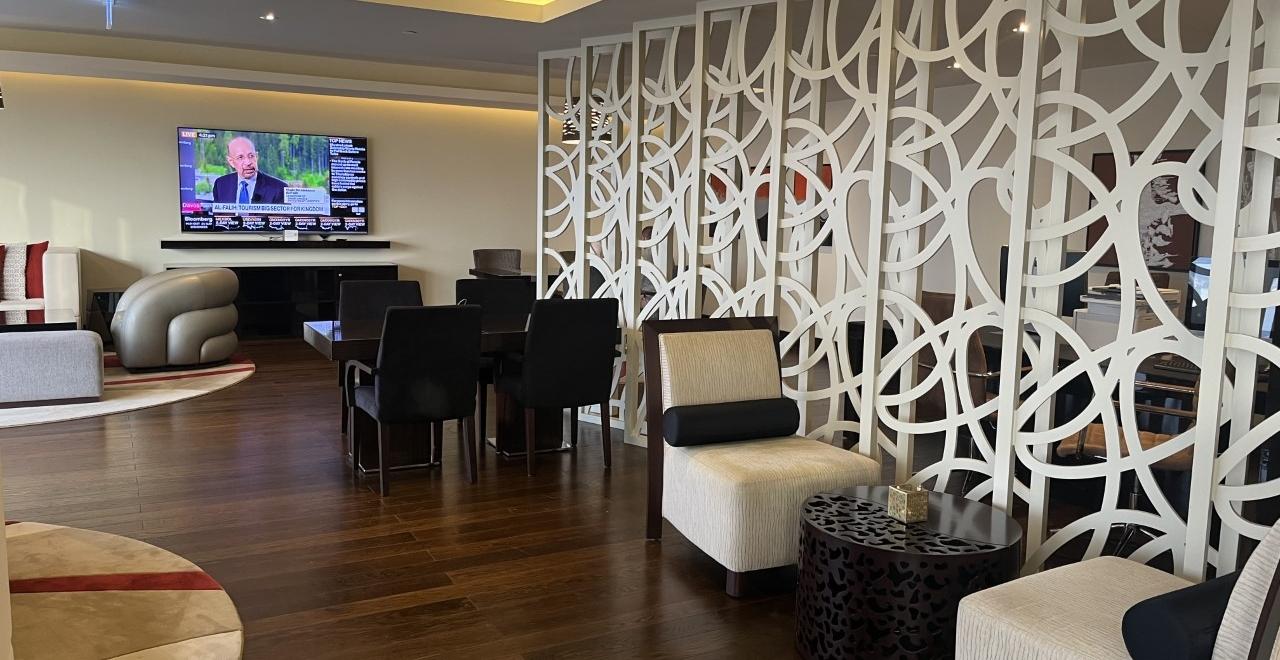 Personalised Service Offered By Experienced Staff
Guests that visit the Executive Club Lounge are assured of personalised service by experienced staff that always act in a friendly and professional manner. They are always close to ensure that their guests are treated to all those privileges and services that are reserved for them. All guests that enjoy Executive Club Lounge access are welcome to spend as much time as they want to in this area during operational hours, whether it is to eat and drink something, or whether the guest needs a private space where they want to do some catching up on work. If guests need anything, they are welcome to approach one of the staff members for assistance or dial '0'.
Luxurious Space – Well Appointed and Inviting
At the Executive Club Lounge, Marriott Hotel Al Forsan, Abu Dhabi, guests are offered special services and treats in a well-appointed space with friendly staff always on duty to ensure they are short of nothing. Seating is comfortable and allows for privacy between guests. In the Executive Club Lounge guests can enjoy that feeling of being away from it all, and yet they are close enough to enjoy what the hotel and surrounds have to offer. The area is spotlessly clean and affords the guest great views through floor-to-ceiling windows. The Executive Club Lounge is a haven that offers guests luxury, attentive service and a place where they can relax in comfort and peace.