Top 5 Best Value Family Friendly Hotels in Russia
Securing a wonderful place to stay in Russia for a good price is important. We have evaluated hotels to make it easier for you. These are the top 5 places for you to stay that offer great value and a wonderful location. Your family will have a great time on holiday in Russia staying at any of them!
Lotte Hotel St. Petersburg
This lovely hotel is located in a historical building, but all of the décor has been upgraded to offer a great place to stay. The hotel features a swimming pool and a wonderful restaurant. The rooms provide a great view of the surrounding city.
It is very close to Main Street where many of the attractions in this area are located. The Hermitage Museum is a wonderful place for a family to spend the day. There are several historical museums along the Alexander Blok area. St. Isaac's Square and the Monument to Nicholas are within walking distance. You will find great places to shop and eat in this same area.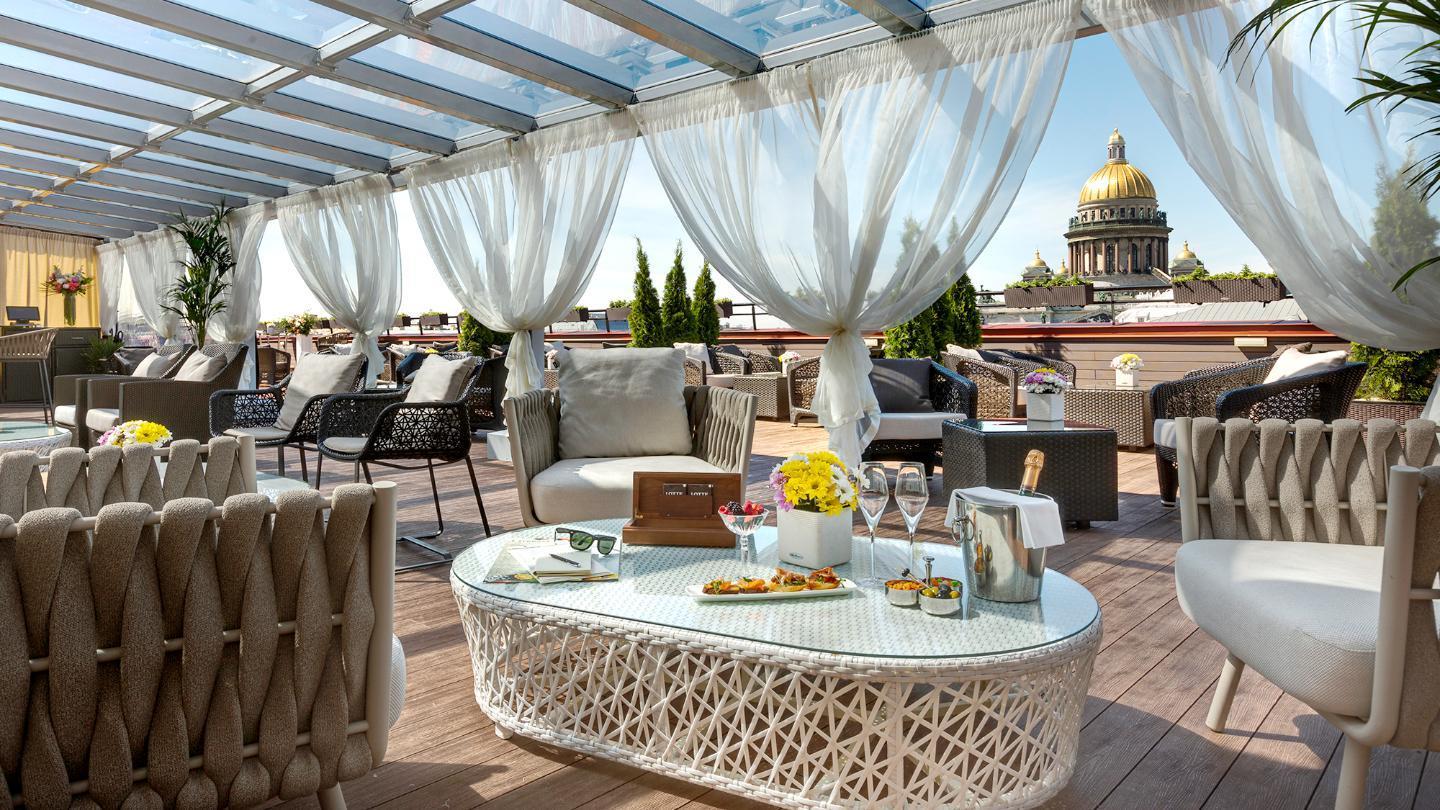 Image: Enjoy an amazing meal with a view at the Lotte Hotel St. Petersburg.
Trezzini Palace Hotel
The building where the Trezzini Palace Hotel is located was designed in 1723! It was renovated in 2013, giving it plenty of perks your family will love during your stay! The rooms offer an amazing view of the city or Neva River. The hotel offers daily activities for children and families to enjoy.
The restaurant offers great food, and you can choose to eat inside or outdoors. The Sphinxes are about a 2 minute walk from the hotel, giving you some insight into what they look like in Egypt. There are several specialty museums around this area. The family will have fun exploring the parks, live entertainment, and shopping.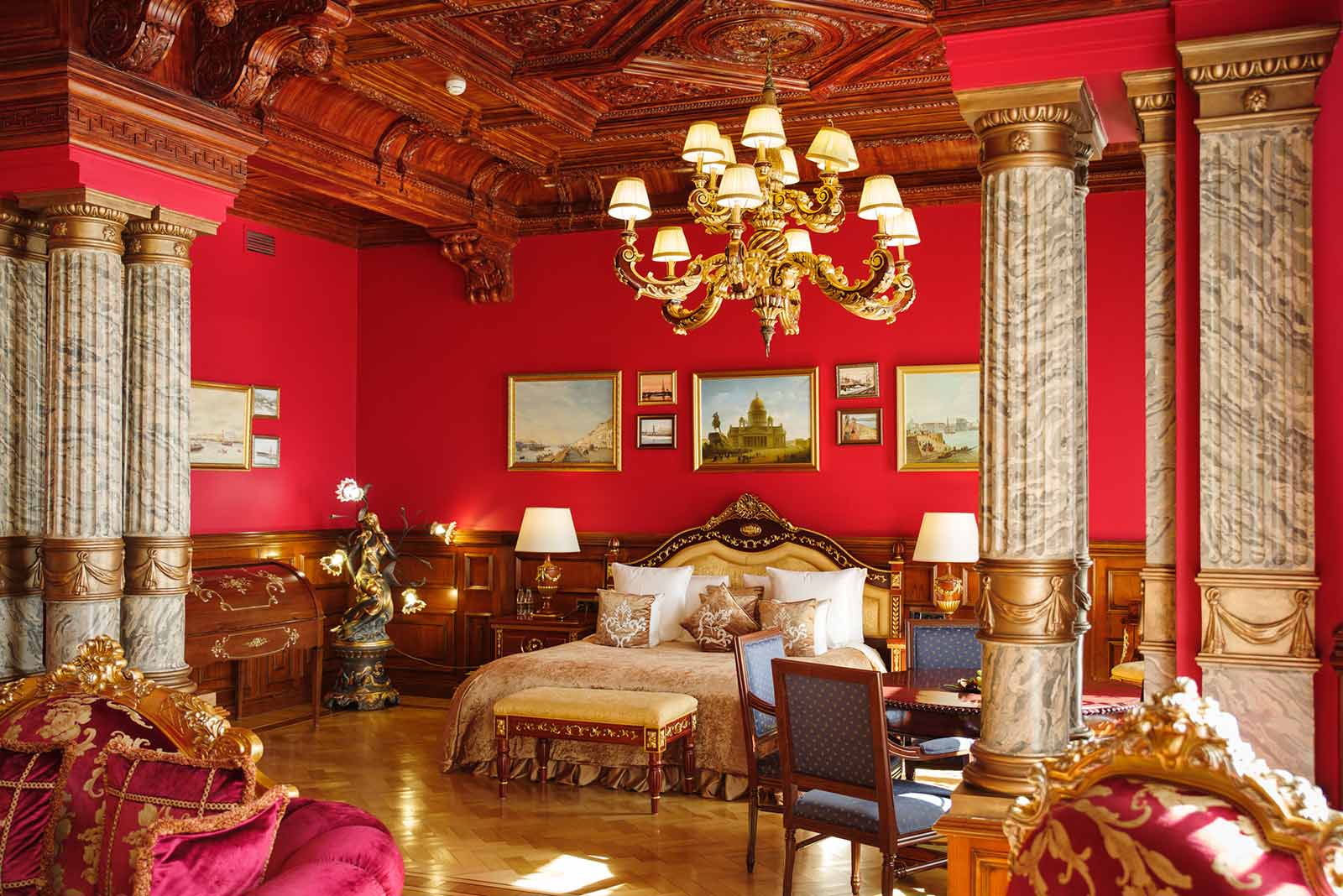 Image: Take a step by in time with the décor of the Trezzini Palace Hotel.
Hotel Indigo St. Petersburg
The Hotel Indigo St. Petersburg was built in 1863. It still contains those vintage elements, even though the hotel has been renovated many times since it was erected. There are 120 rooms featured here, and it still has a historical feel to it. There are several swimming pools, one of them is for adults only.
Summer Garden is very close to this hotel, offering a wonderful place for your family to enjoy a stroll. The Neva River is very close too, with plenty of great activities and walking paths. Bicycles are offered for rent if you don't wish to walk around exploring.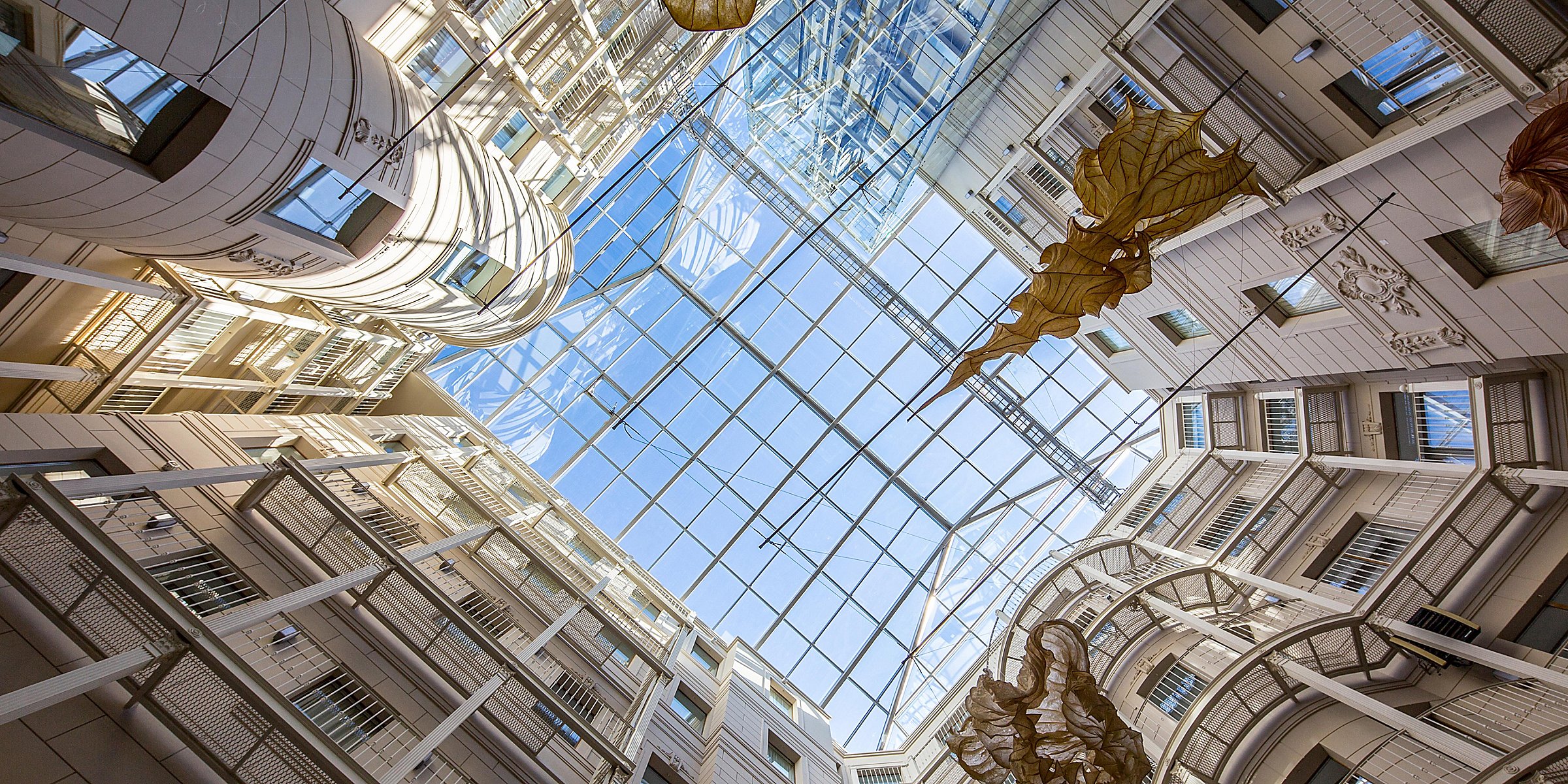 Image: The beautiful design of the Hotel Indigo St. Petersburg is something guests never forget!
Grand Hotel Europe, St. Petersburg
With over 250 rooms, the Grand Hotel Europe, St. Petersburg is large but still offers a personalised feel for the guests. It is one of the oldest buildings in the area, offering plenty of history and architectural designs people love. At the same time, it has been carefully updated to ensure guests are very comfortable during their time here.
There is plenty to explore in this area for families. Babysitting is available, giving adults a chance to explore on their own or to enjoy a romantic meal. The rooms feature programming on TV kids love. There are wonderful museums in all directions from this hotel, all of them within walking distance. There are also bikes for rent.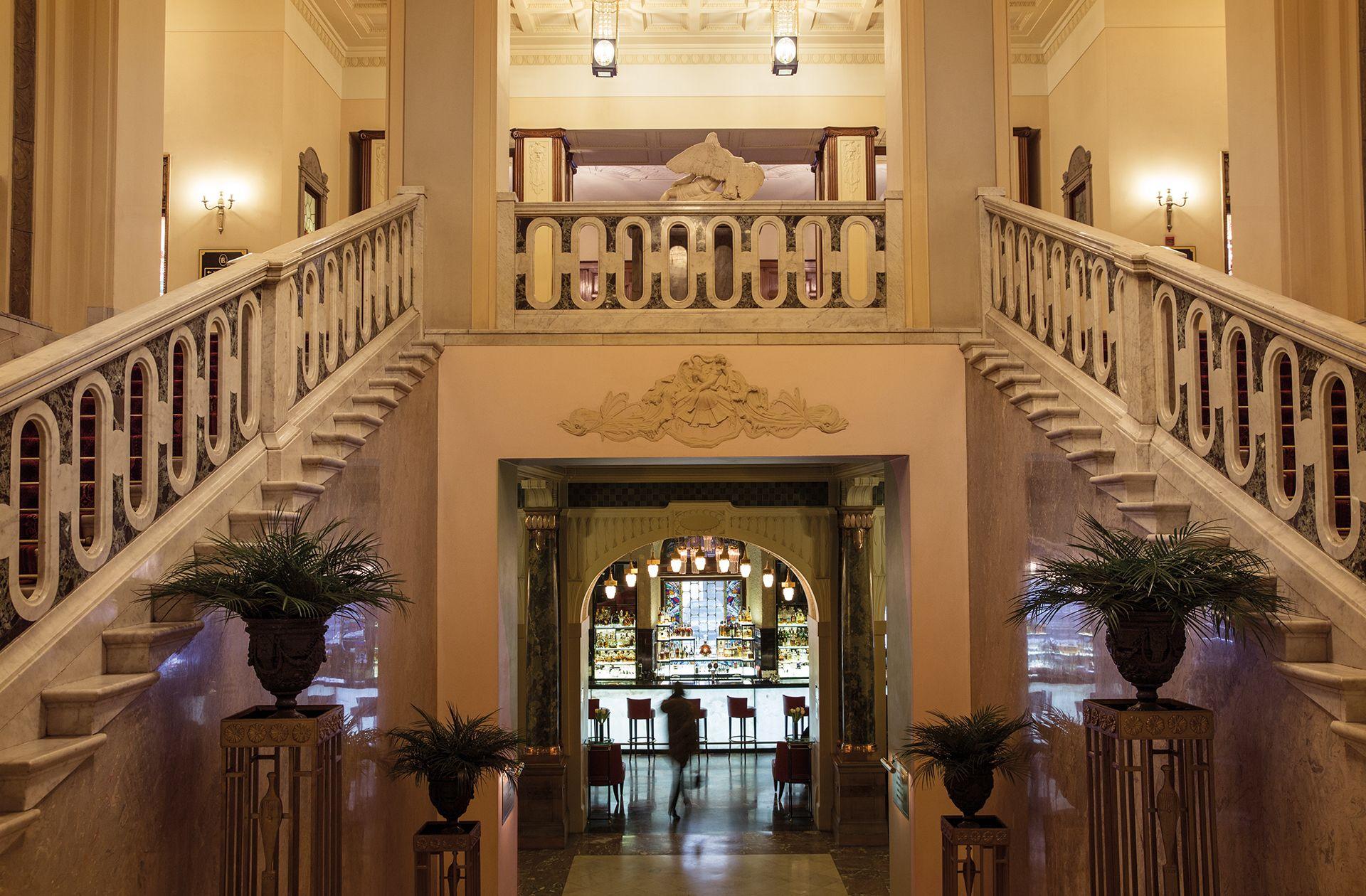 Image: The historic Grand Hotel Europe, St. Petersburg is a lovely structure and your family will feel right at home in it.
Four Seasons Hotel Lion Palace St. Petersburg
This is a spectacular hotel with almost 200 rooms. The place is quiet, has amazing décor, and the food is terrific! The hotel features live entertainment and daily activities for children. Childcare is offered to give adults some time for activities on their own. There are two swimming pools here, offering great fun for a family when they wish to relax and play!
The area is full of wonderful museums. It can take a day to go through them with children in two so don't over plan your agenda. You don't want to rush through the remarkable history and details these places offer. There are plenty of places to eat, shop, and parks for the little ones to play at.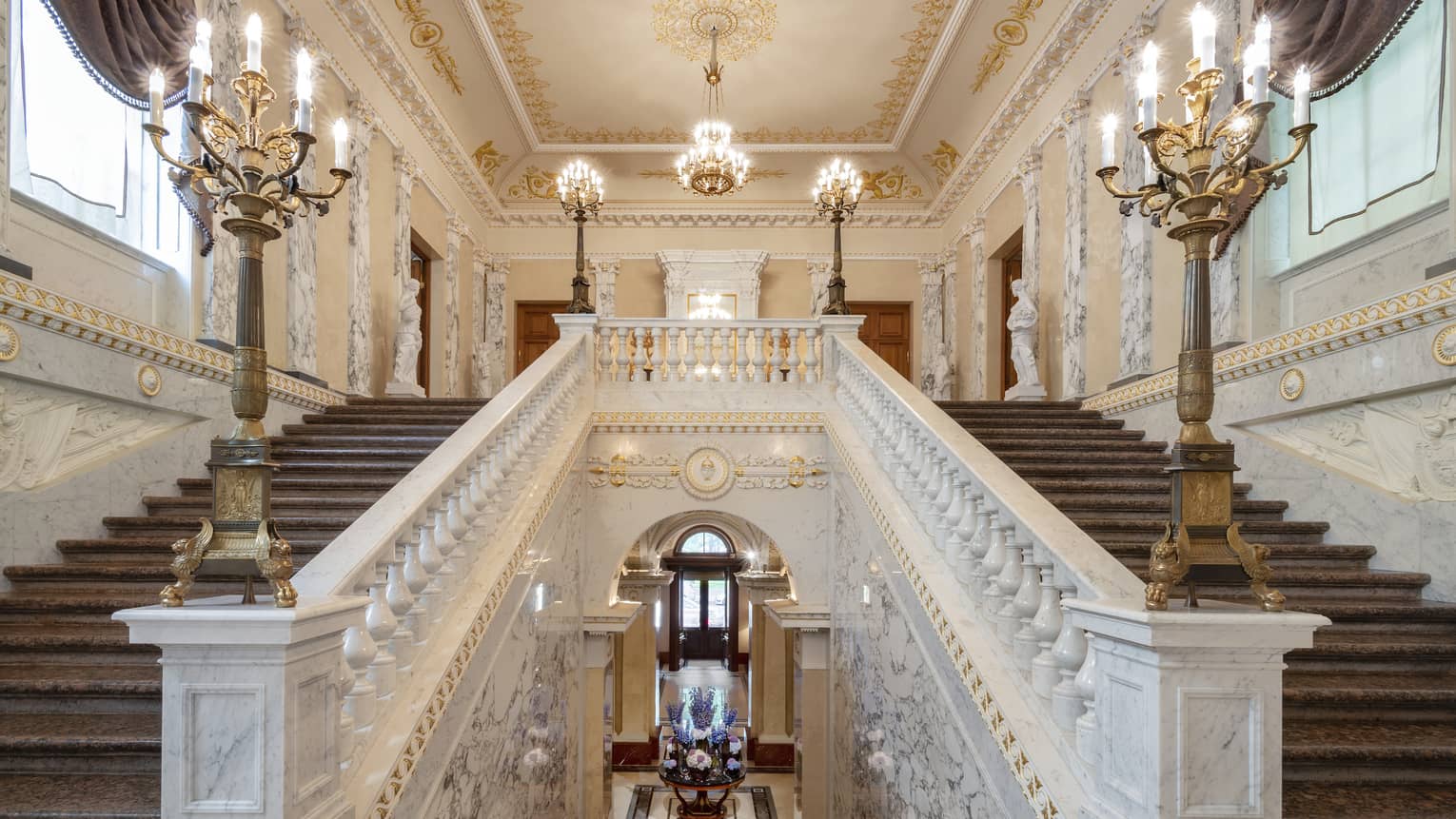 Image: The Four Seasons Hotel Lion Palace St. Petersburg definitely looks like a palace inside, and you are the royalty staying there!