Find the Executive Club Lounge on the 20th floor and be treated to special privileges which Marriott Hotel Downtown, Abu Dhabi is proud to provide for their guests that have booked this level of stay. Guests are provided with different outstanding services, drinks and eats during the day and attentive service by friendly, professional staff. The Executive Club Lounge at Marriott Hotel Downtown, Abu Dhabi is an exclusive service offered to Executive Club Lounge guests, and the following timings give a good indication of what is offered:
Breakfast is served between 6:30 am and 11 am on the mezzanine floor in Kuzbara Restaurant.
Hors d'oeuvres are served between 6 pm and 8 pm.
Happy Hour coincides with the serving of hors d'oeuvres and is scheduled between 5:30 pm and 8:30 pm.
Executive Club Lounge guests can take advantage of the so-called Grab & Go self-service feature throughout the day.
Guests are offered various special deals, such as being allowed to bring an additional guest with them, as well as 20% discounts on certain categories of food and beverages. These specials extend to personal training classes in the gym on the 24th floor as well. Only adults of 18 years and older are allowed access, and alcohol is served only to those above 21 years of age.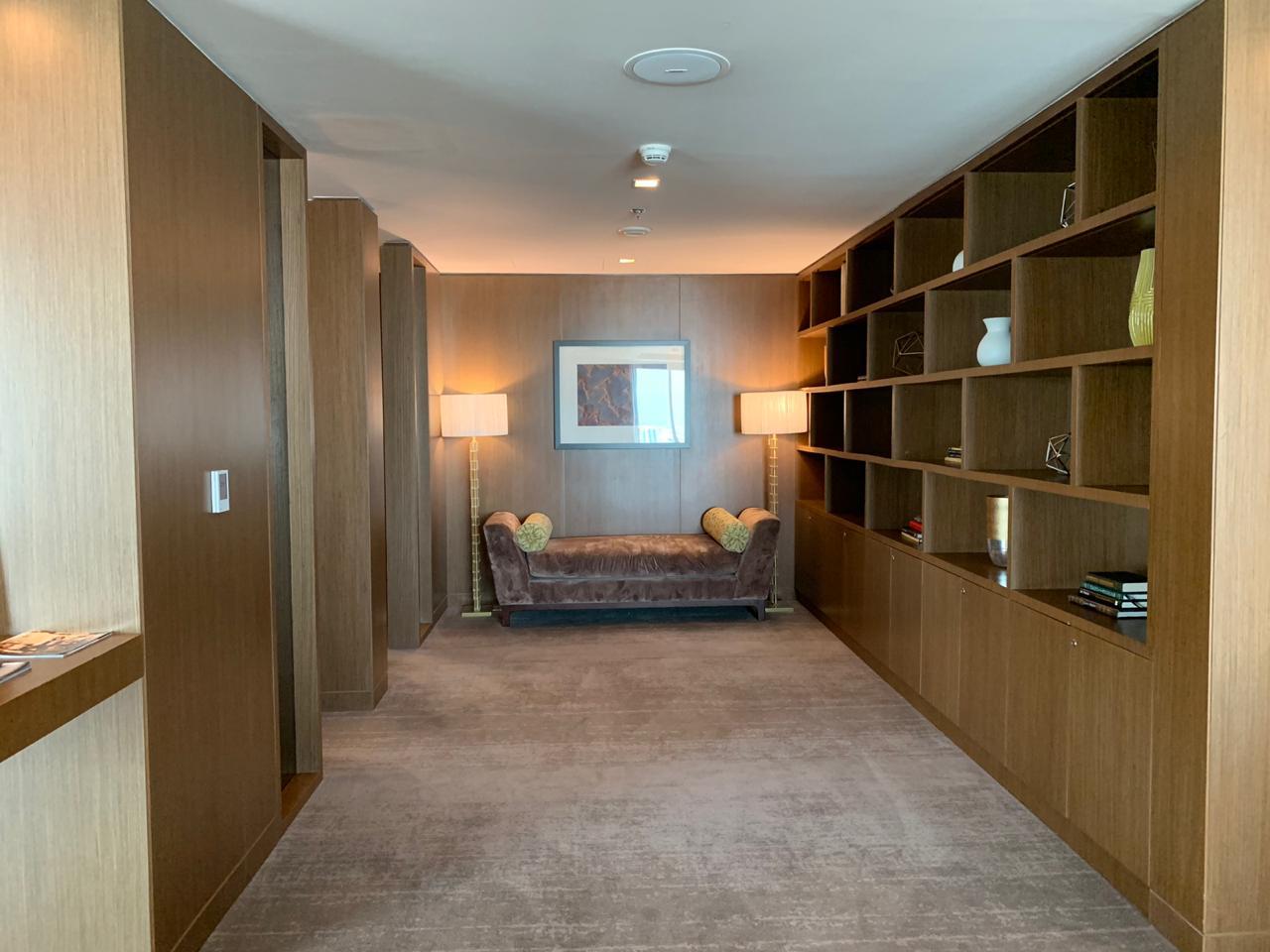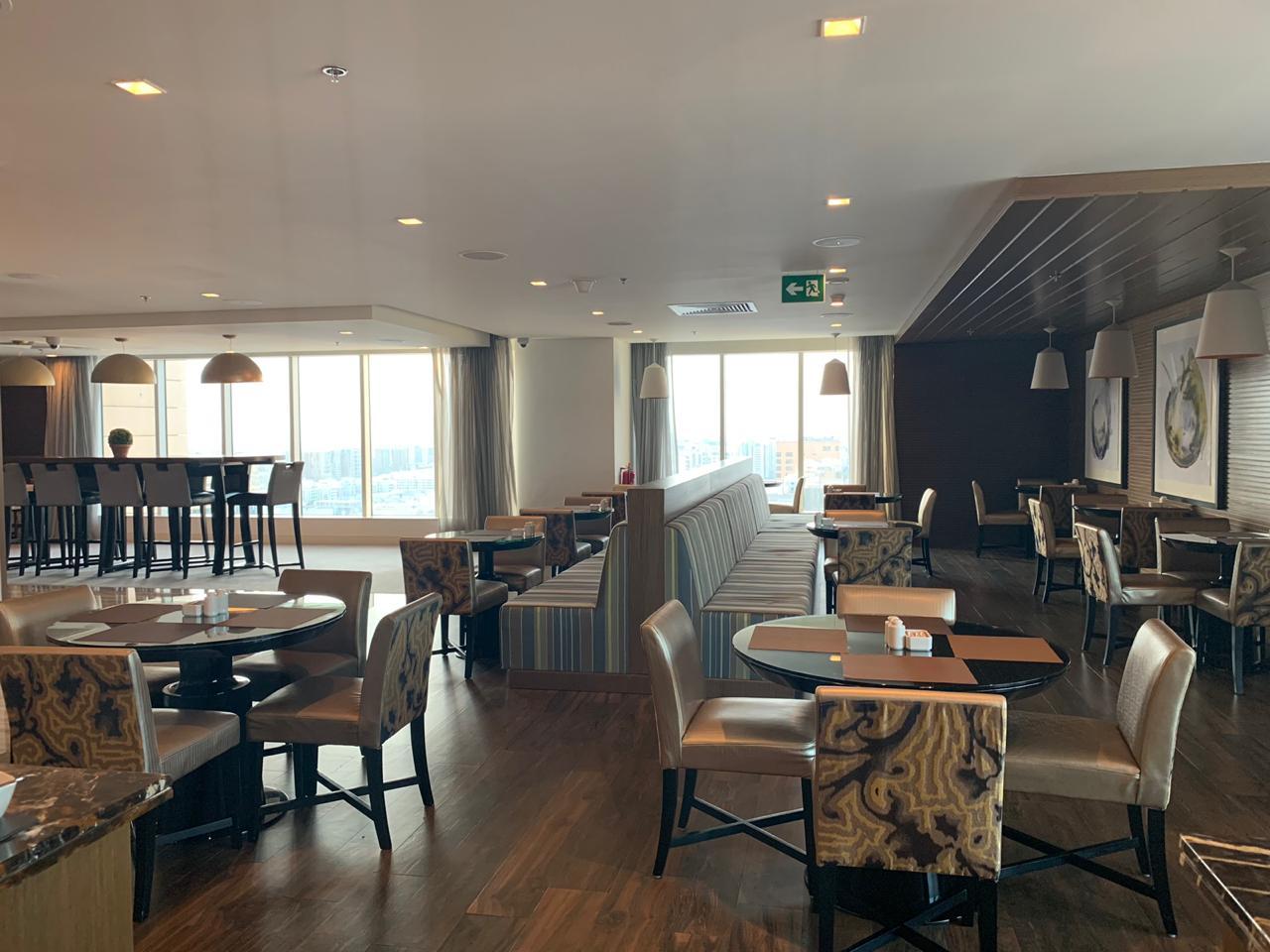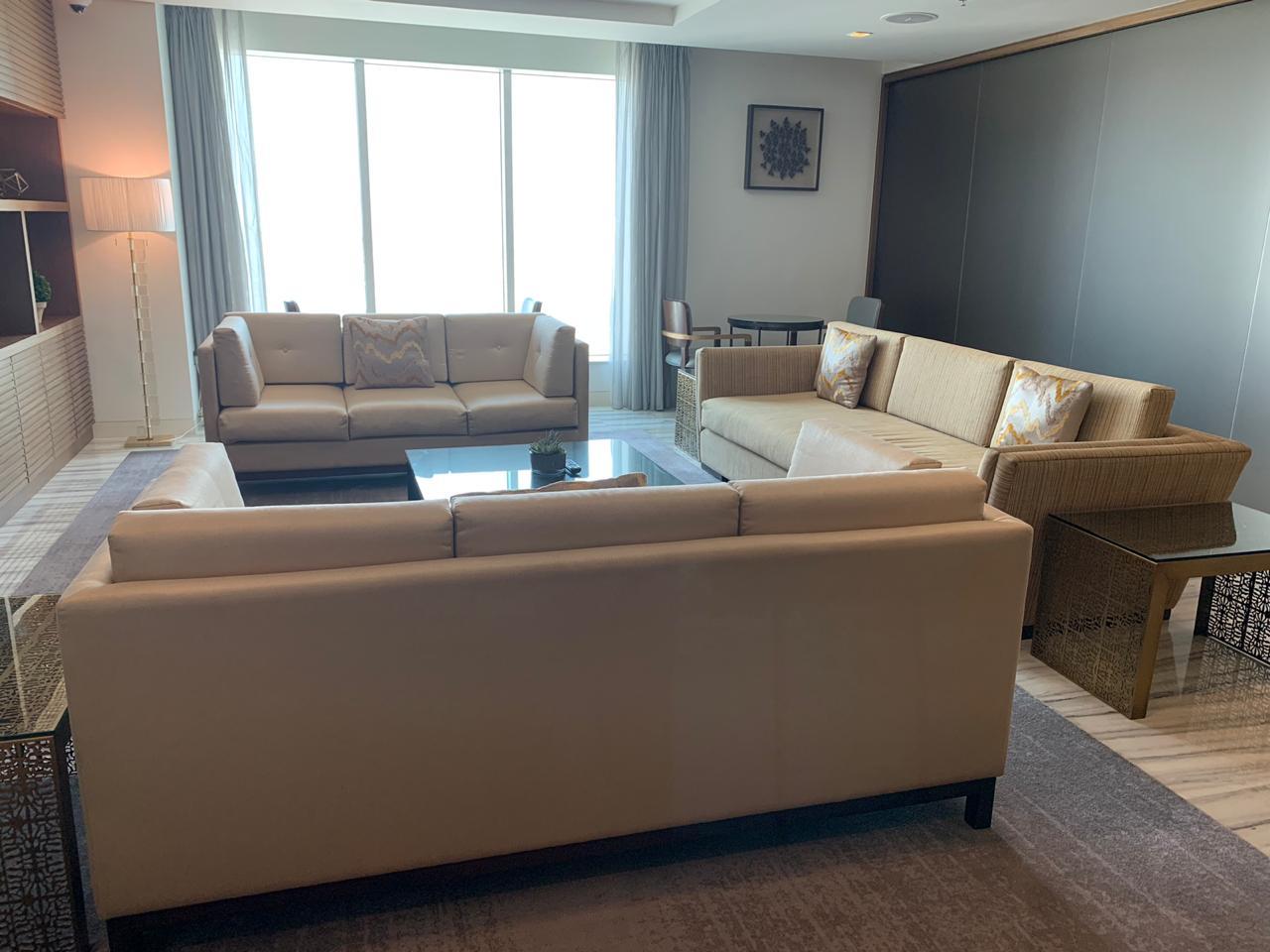 Attentive Service In Stylish Surrounds
Guests with access to the Executive Club Lounge are assured of attentive service offered by professional yet friendly staff that goes out of their way to ensure guests are comfortable and treated to that special touch they are used to at this level of stay. The Executive Club Lounge is stylish and comfortable. It ensures that everyone that visits, enjoys certain comforts, a choice of eats and drinks reserved for them only, and the support Executive Club Lounge guests can rely on. This includes two hours of complimentary boardroom usage, high-speed internet and use of fax & photocopying services. Executive Club Lounge guests are offered additional privileges such as express and late check-out services.
Well Appointed Space – Experienced and Friendly Staff
The Executive Club Lounge is an inviting space with lovely views of the city's skyline and the immediate surrounds. Light pours in through the floor-to-ceiling windows which enhances the atmosphere for guests looking for a stunning space that was chosen to leave a great impression.
Furniture is stylish and smart, and seating arrangements are well planned. Light fittings and ornaments complement the ambience that is peaceful and relaxed. Executive Club Lounge guests are served by experienced, friendly staff that will go the extra mile to ensure their guests are comfortable and content.