The complimentary Kids Club at the Millennium Hotel and Convention Centre Kuwait is open daily from 9am to 9pm. It offers eighty five square metres of space on the fourth floor of the hotel. This supervised Kids Club is for in-house younger guests only.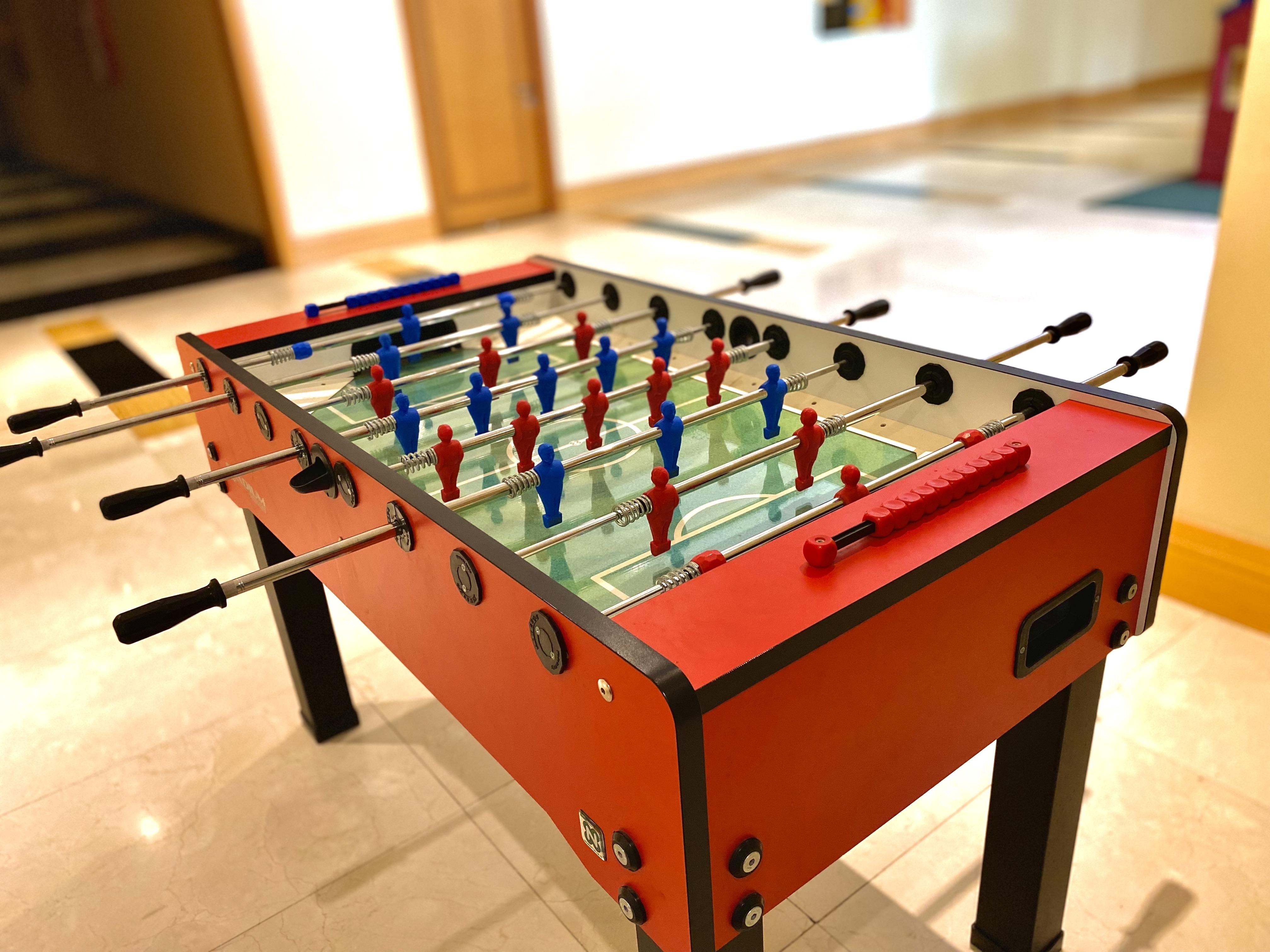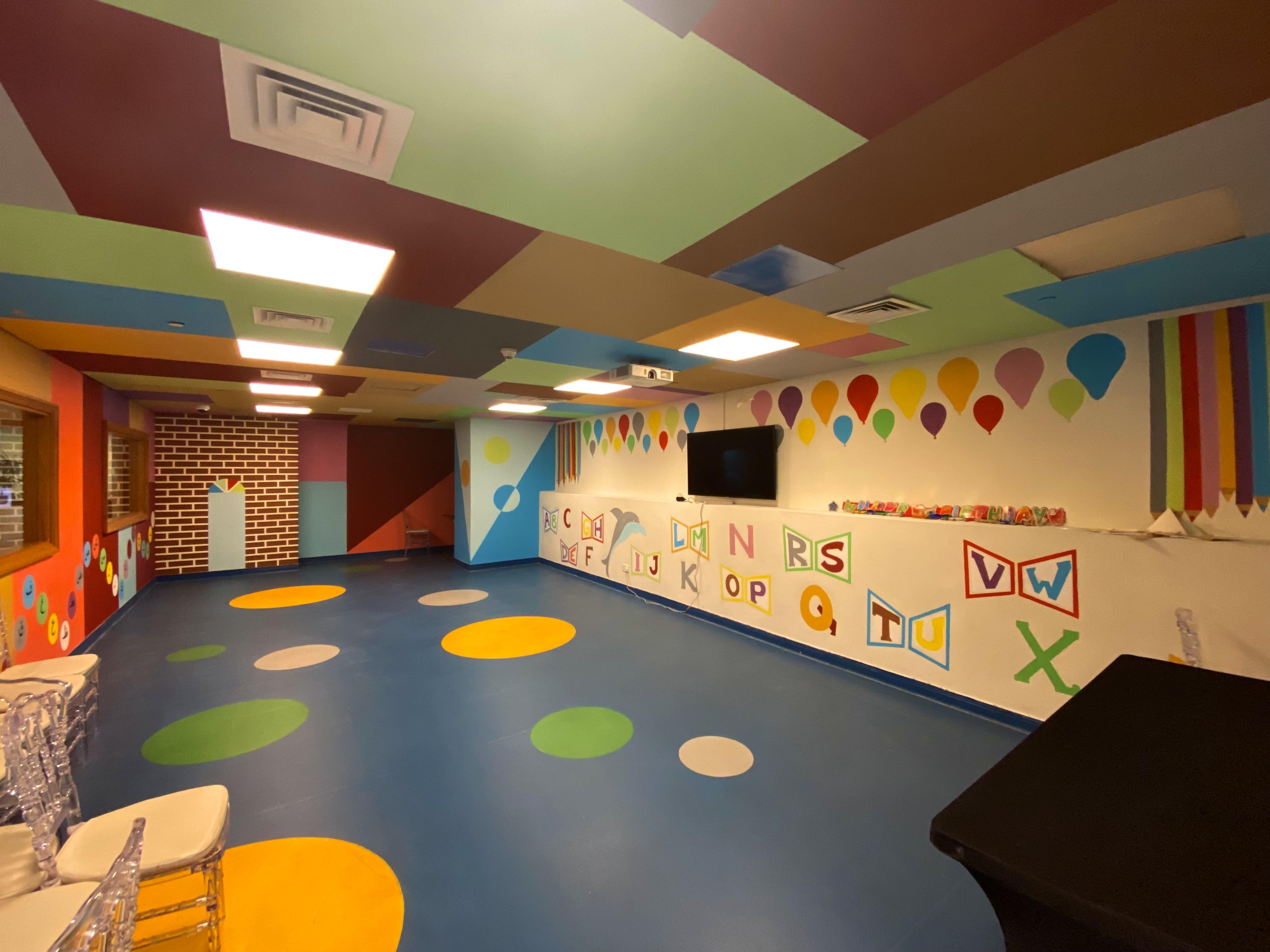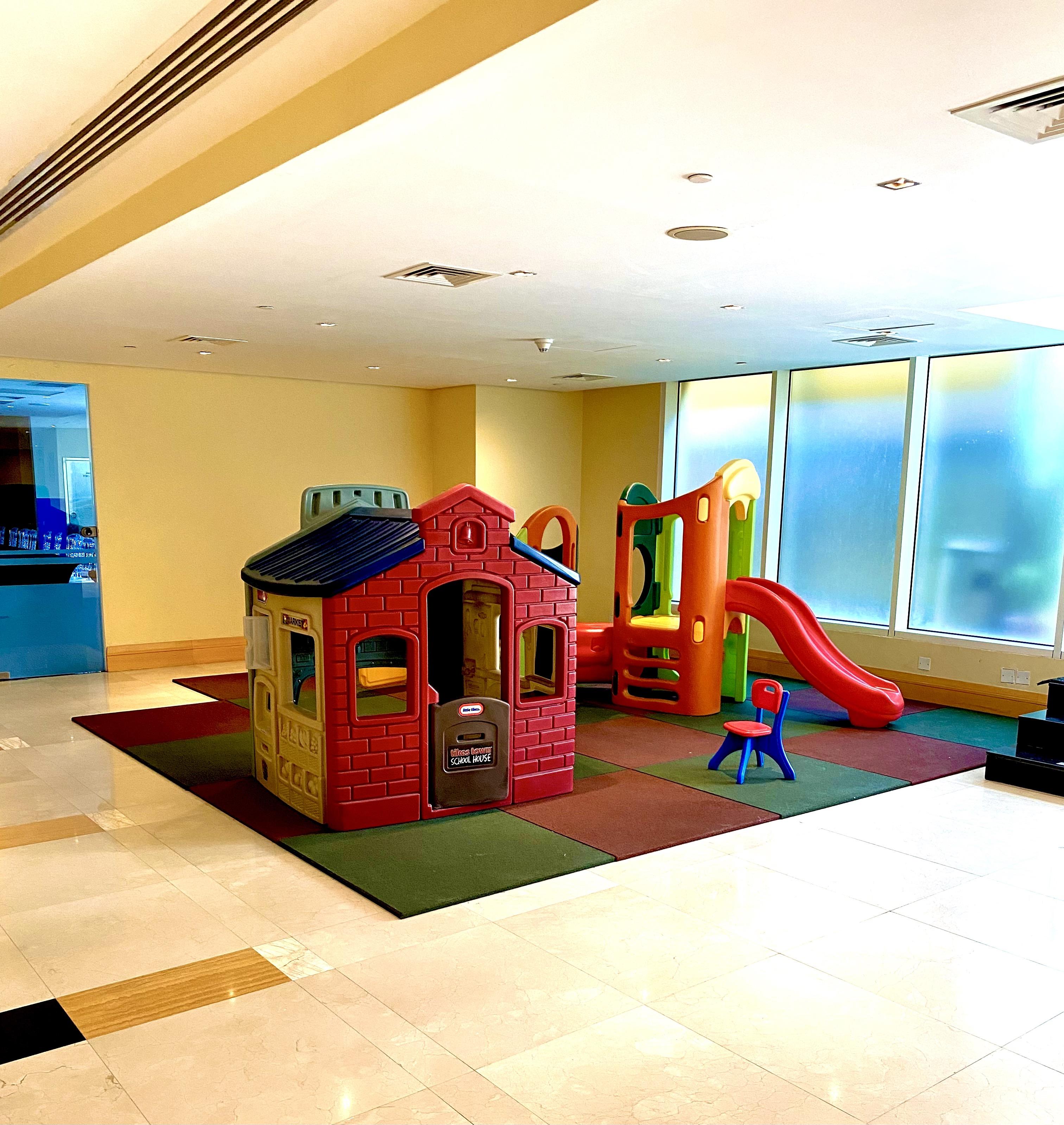 Spacious with Plenty of Room to Run and Play
This spacious Kids Club is eighty five square metres of space with a large open area to run and play. Children can play tag, play ball games, or have races. The area is light and bright with ample natural light, brightly coloured dots on the floors and fun pictures on the walls, making it a fun place for children to let off some steam and make new friends.
There is a large table with chairs for children to use and play games, or they can make use of the brightly coloured indoor play area, complete with a play house, climbing frame and slide. The indoor play area is set on soft matting to reduce the risk of injury if a child falls from the climbing frame. The climbing frame offers places to crawl, clamber and slide, ensuring your children are kept entertained for hours, while you make use of the hotel's five star adult facilities.
Keeping Younger guests Entertained
This hotel has taken the necessary steps to ensure parents can enjoy some adult time, while the younger guests have some fun. The bright indoor play area encourages children to get moving, climbing and having fun. Whether they want to play house, chase each other around the open area or take turns on the slide, there is so much to do. They also provide a range of toys and games for children to use during their time at the club.
The Kids Club has one experienced team member on duty at all times, ensuring children are kept safe and engaged. The Kids Club offers children a chance to make new friends and eliminates boredom when you are spending time at the hotel. They have not only accommodated younger children, there is fusball for older children, so they can also have some fun, compete against each other and make new friends with other children staying at this luxurious five star hotel. If your child is having a birthday while you are staying at the hotel, the Kids Club is the ideal venue with adult seating and plenty for younger guests to do, ensuring their birthday is a celebration to remember.