The Executive Club Lounge at the Millennium Plaza Doha hotel is located on the thirteenth floor and is open from 6.30am to 9pm daily. This Executive Club Lounge offers a choice of food and beverage presentations throughout the day, which includes:
Breakfast from 6.30am
Coffee, teas and juices from 10.30am to 9pm
Mid Day snacks from 11 am to 3pm
High Tea from 3pm to 6pm
Cocktails and canapes from 7pm to 9pm
Children are welcome in the Executive Club Lounge, though please note that children aged twelve and younger must be accompanied by a parent and correct Executive Club Lounge etiquette is required, ensuring the comfort and privacy of the other guests.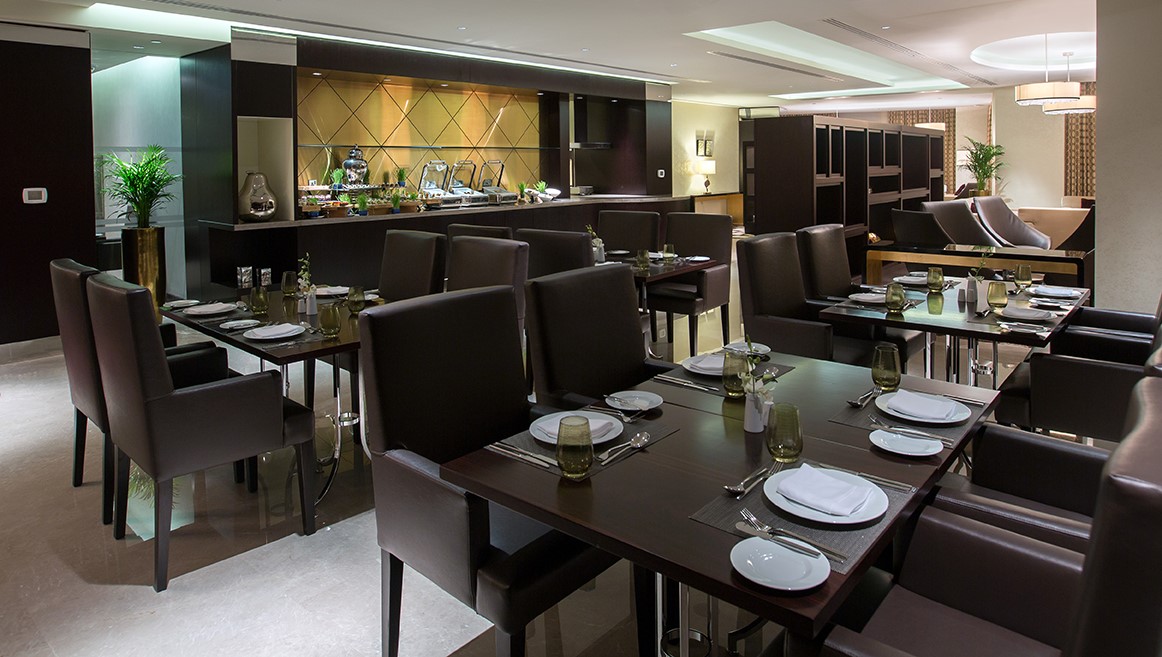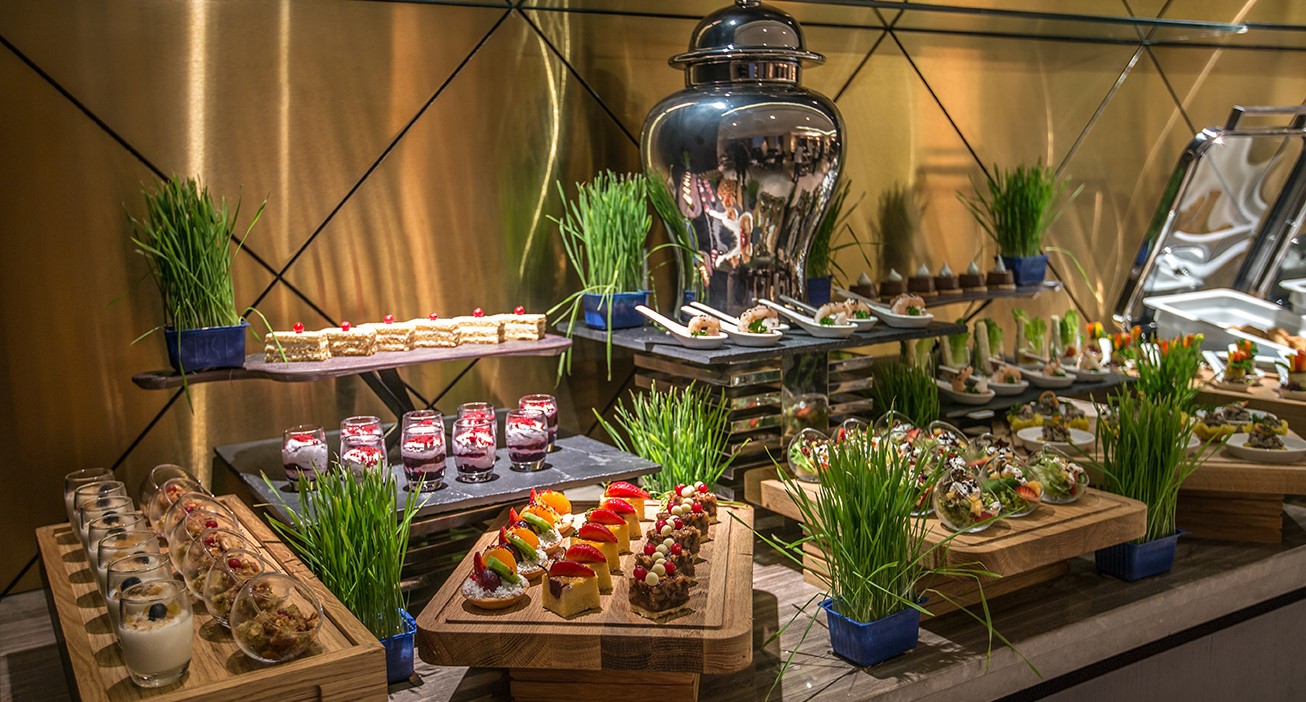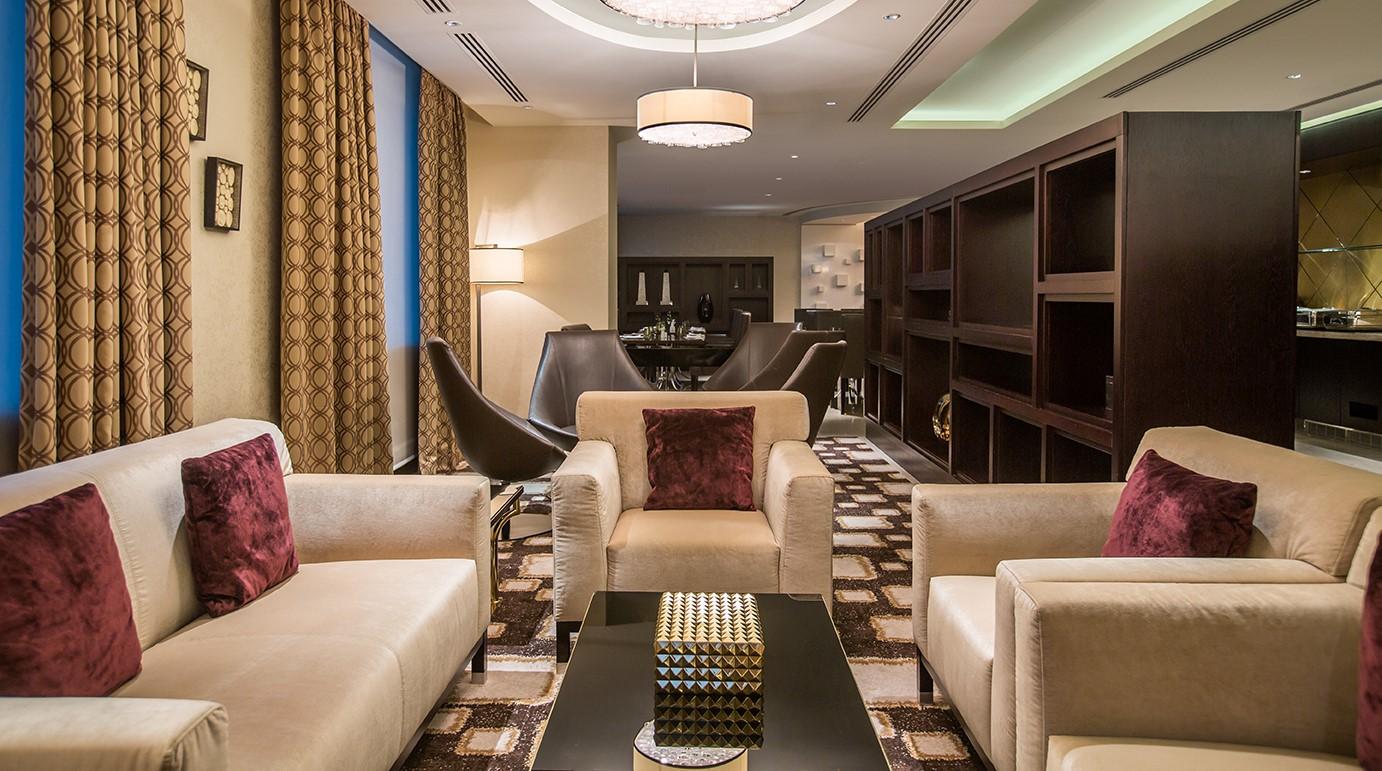 Exclusive Privileges
Choosing a club level room or suite at the Millennium Plaza Doha hotel, offers you a range of exclusive benefits and privileges, which are worth their money and are designed to make your stay even more comfortable and luxurious. As a Club Level guest you have access to exclusive boardroom facilities, private check in and check out services and personalised concierge services.
Further benefits you can enjoy when it comes to choosing an Executive Club Level room or suite is a twenty five percent discount on food and beverages enjoyed in other areas of the hotel and a twenty five percent discount on laundry, along with the opportunity to check out later, when available.
A Extra Touch of Luxury with Professional Team
The Executive Club Lounge at the Millennium Plaza Doha hotel offers leisure and business travellers an added touch of luxury when staying at this five star hotel. This exclusive use area is only open to guests staying in the hotels Club Level rooms and suites. It is a modern, bright and spacious club lounge with semi private areas where you can finish off some work, hold a small private meeting or catch up with your emails, using the complimentary high speed wireless internet.
It boats comfortable seating with ample light to read a book or newspaper. The furnishings are top quality with the most comfortable sofas, the perfect place to start or finish your day of business meetings or sightseeing. It offers an additional touch of luxury with a modern dining area and a wide selection of food presentations.
The food presentations are prepared by the team of chefs and presented on the kitchen island, so you can help yourself as you wish. The team keep the food topped up to ensure there is always enough for their club level guests to enjoy when making use of this exclusive Executive Club Lounge.