Guests with Executive Club Lounge access at Mövenpick Grand Al Bustan Dubai are offered special treatment and privileges. These include additional services and personalised attention. Executive Club Lounge guests are offered the following services and privileges:
Breakfast can be enjoyed between 6:30 am and 10:30 am at Makan Restaurant where a choice of buffet items is available.
Afternoon Tea can be taken at Gazebo Lobby Lounge between 3:30 pm and 5:30 pm.
Evening Cocktails are served at the Executive Lounge between 6 pm and 8 pm.
Even though the Executive Club Lounge is not fully operational at all times, guests with Executive Club Lounge access will always enjoy all the privileges they are entitled to. This means that they can count on special, complimentary services and assistance during their stay. This includes laundry services, early check-in and late check-out assistance.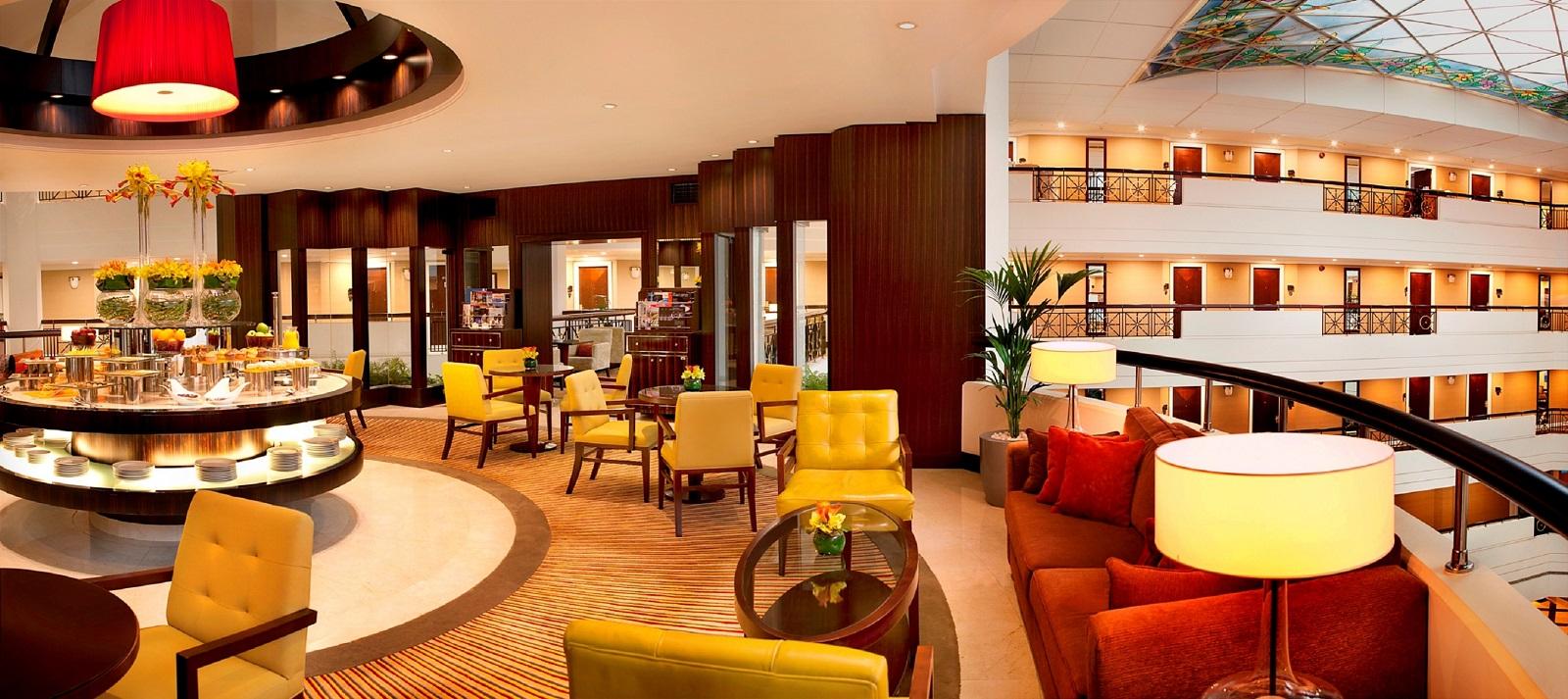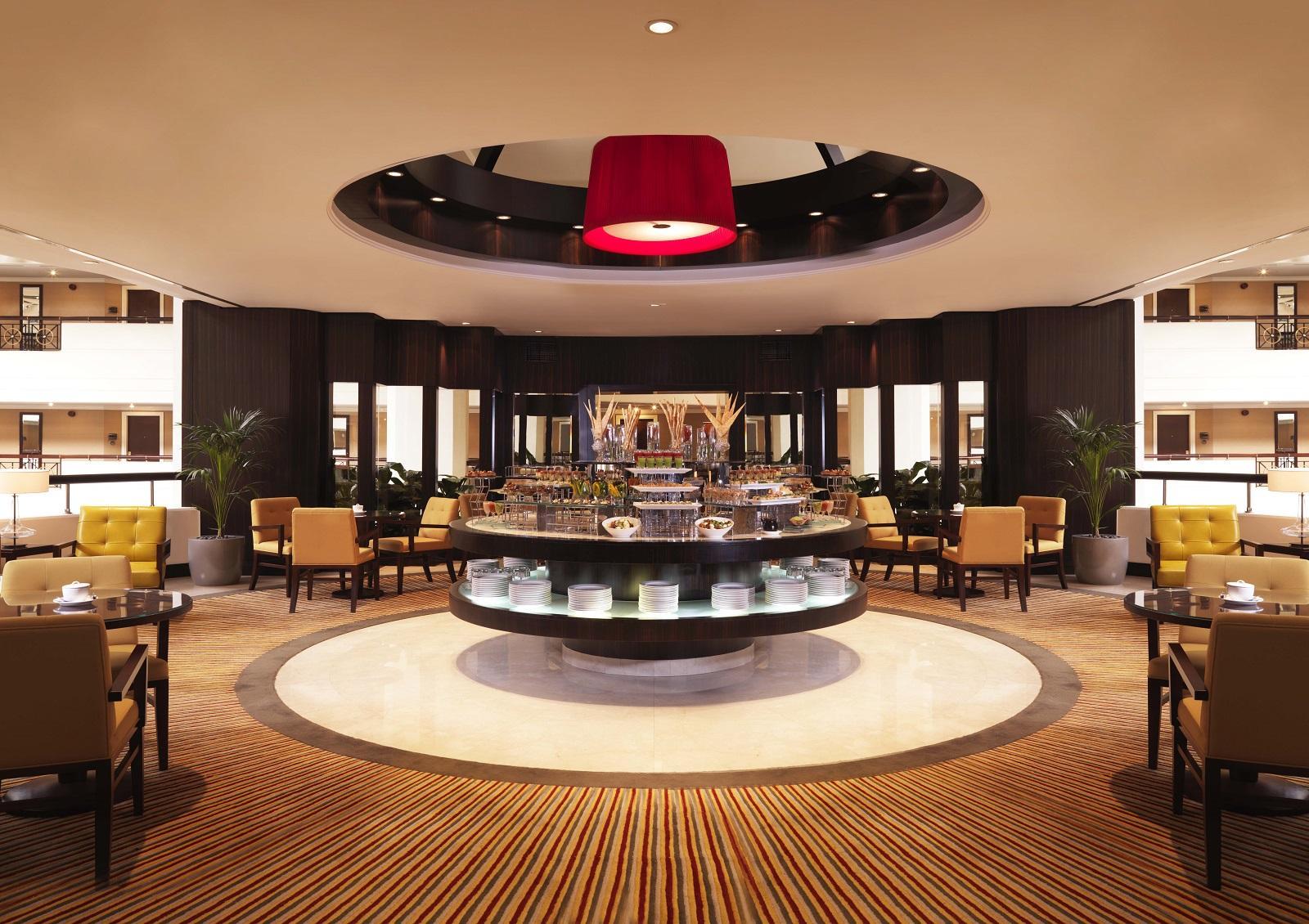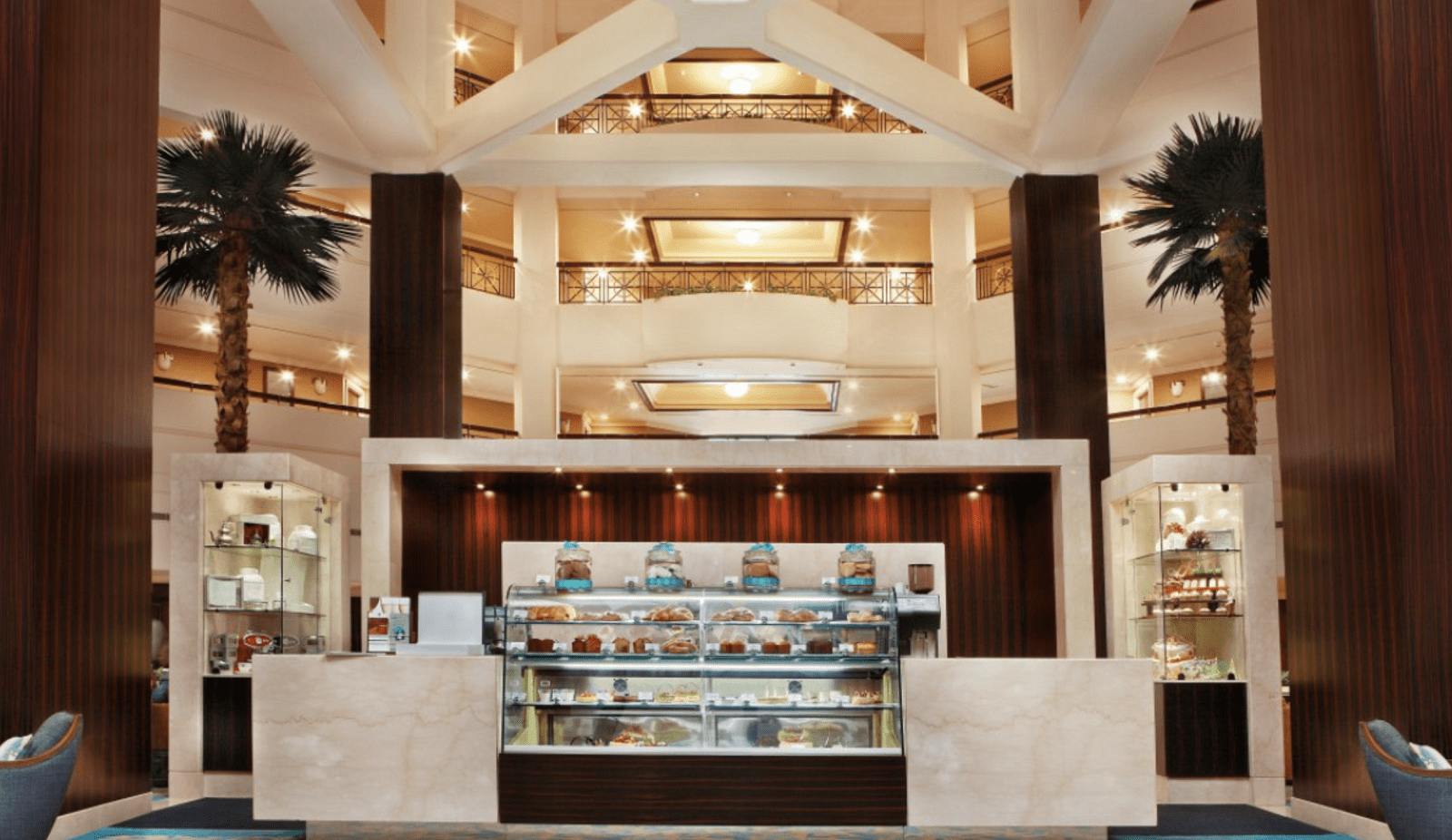 Friendly, Helpful Staff Ensure that Guests Receive Celebrity Treatment
Executive Club Lounge guests are always ensured of true 5-star luxury. They are offered the best of what is available, right from the eats and drinks they are served in the Executive Club Lounge, to the way they are treated when they approach staff and management with special requests. Staff are always attentive and willing to provide that special touch that one would associate with the service that Executive Club Lounge access ensures. Staff are experienced and trained to understand what services and treatment the Executive Club Lounge guest at  Mövenpick Grand Al Bustan Dubai  is entitled to; therefore they are always available to offer advice and assistance. Guests are assured of outstanding service to ensure they are well looked after. Management goes out of their way to ensure that Executive Club Lounge guests are comfortable and feel that their needs are important.
Luxurious Surrounds with Attentive Service
The Executive Club Lounge is a luxurious, smart and stylish space where guests are treated to outstanding service and an array of choices whenever they arrive to relax. They are invited to enjoy the spread of eats and drinks and to take advantage of the excellent service they are offered. The décor in the Executive Club Lounge is elegant and all surfaces are spotlessly clean. Sober colour schemes and soft lighting contribute to the peaceful ambience and tranquil surrounds. Seating is arranged to ensure that every guest that visits the Executive Club Lounge has enough room to move about and feels comfortable, whether they prefer a quiet, intimate corner, or whether they are seated where they have the opportunity to mix with other guests.