The Executive Club Lounge at the Pullman Dubai Jumeirah Lakes Towers hotel is located on the sixteenth floor offering exclusive facilities and services, with spectacular Dubai skyline views. Open from 7am to 11pm, the Executive Club Lounge offers three food preparations daily including:
Breakfast
Refreshments and canapés throughout the day
Complimentary drinks from 6pm to 8pm, which includes pre-dinner alcoholic beverages
Children are allowed in the Executive Club Lounge at all times when accompanied by their parents.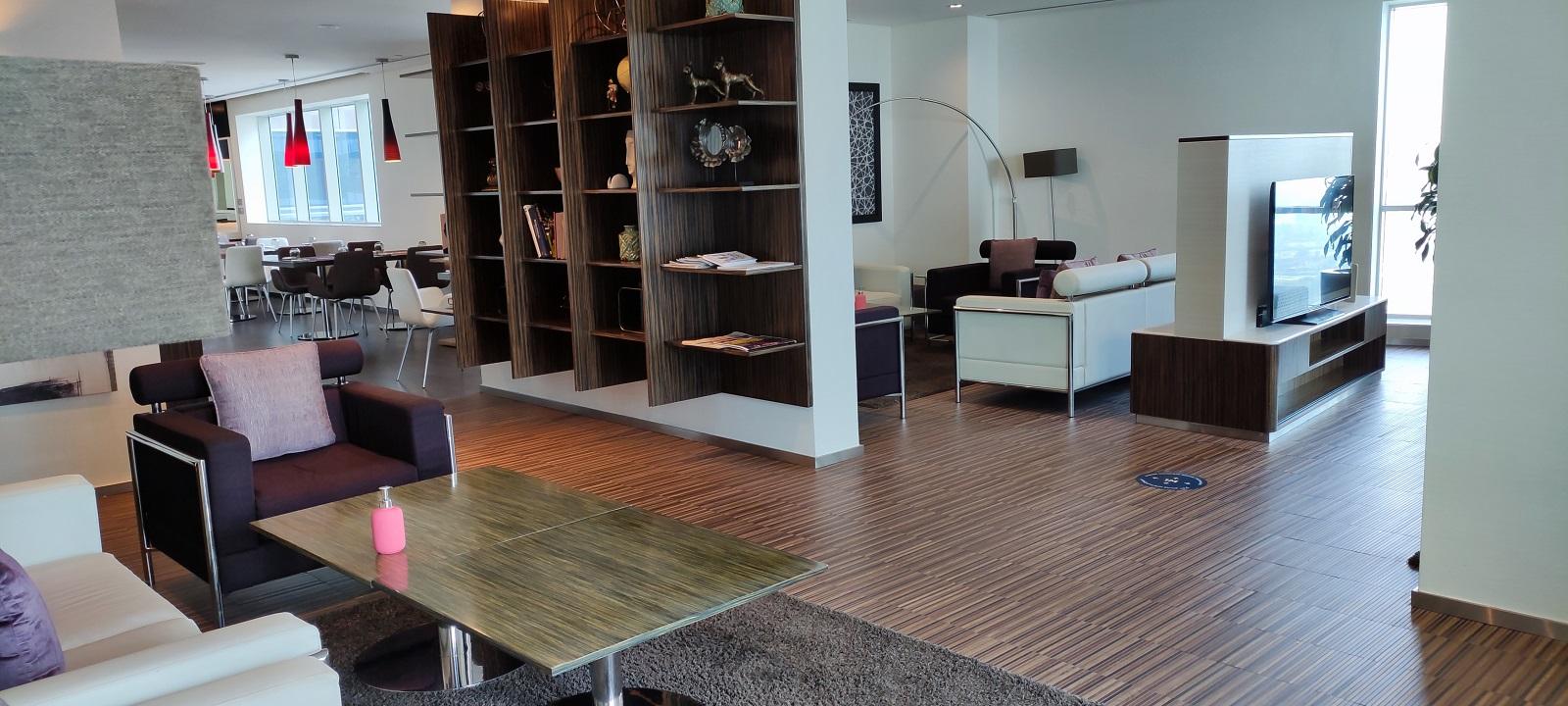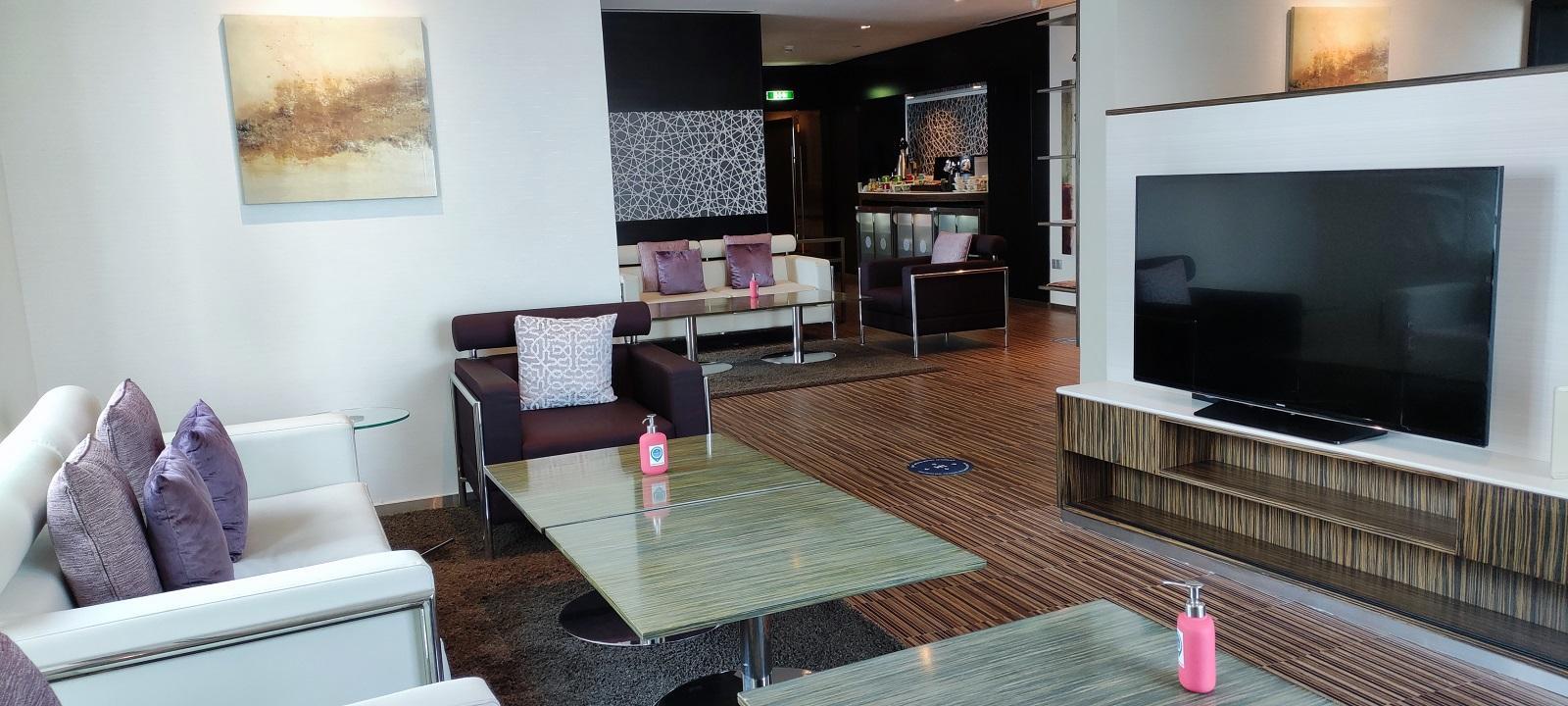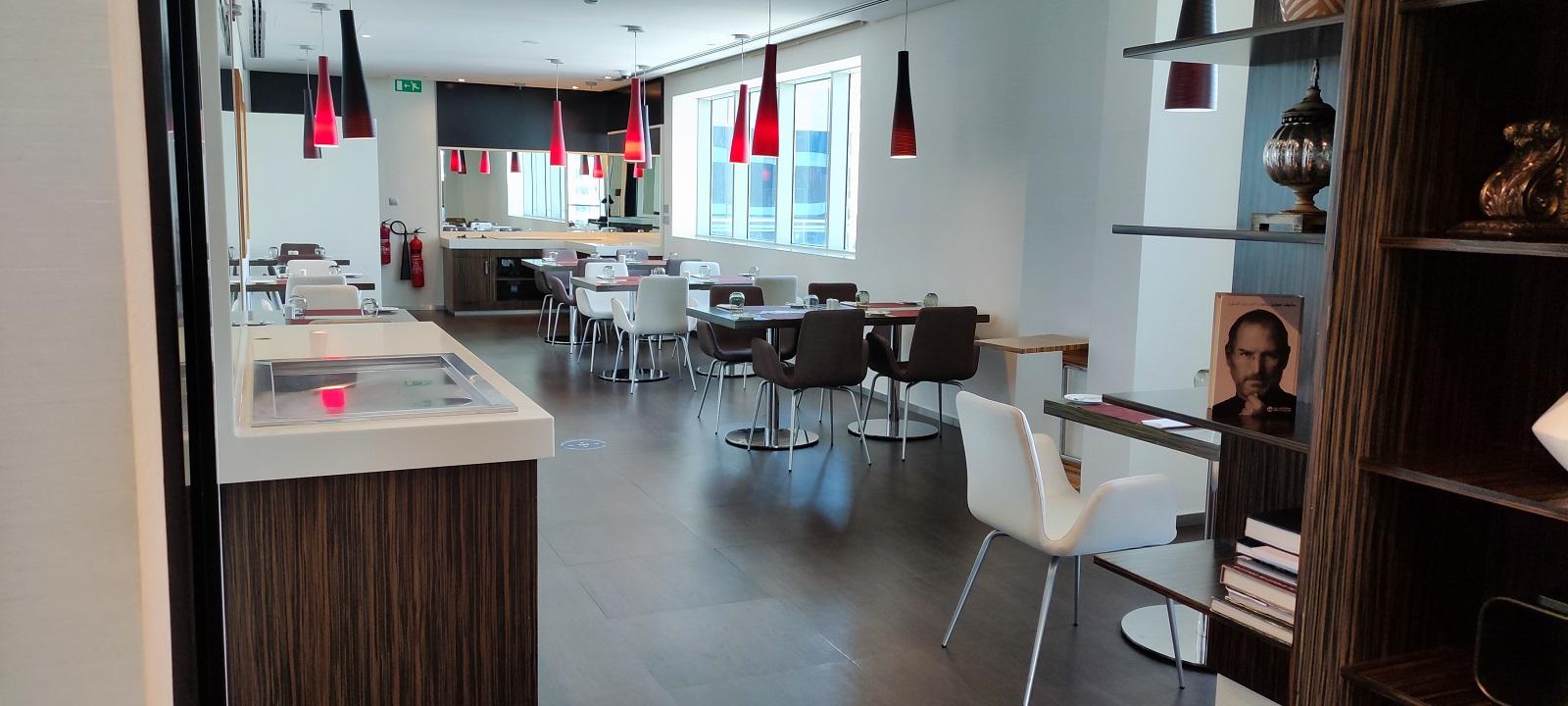 Exclusive Benefits to Executive Club Lounge Guests
Upgrading to a Club Level room is worth it when staying at the Pullman Dubai Jumeirah Lakes Towers hotel, they offer a full range of exclusive benefits including a private check in and check out process, eliminating the need to stand in line at the hotel reception.
Business travellers are able to take advantage of the Executive meeting room for up to two hours during their stay, which is subject to availability. There are daily newspapers available in English, French and Arabic, along with the Club Level rooms having a Nespresso machine for convenience.
In addition to this, guests using the Executive Club Lounge receive complimentary ironing of three items of clothing during their stay, along with a twenty five percent discount on all food and beverage consumption.
During the evening Happy Hour, guests can enjoy two hot dishes, four cold dishes and four desserts, along with a host of alcoholic and non-alcoholic beverages, which includes teas, coffees, soft drinks, spirits and wines.
For access to the Executive Club Lounge at the Pullman Dubai Jumeirah Lakes Towers hotel, guests will need to book or upgrade to an Executive King room, Deluxe Executive room or Executive Suite.
Comfortable and Elegant
In addition to the host of exclusive benefits provided by the Executive Club Lounge at the Pullman Dubai Jumeirah Lakes Towers hotel, guests can enjoy the comfortable and elegant space, whether to sip on a cup of coffee in the mornings or watch the sunset over the Dubai skyline while enjoying a pre-dinner drink.
The seating areas include a comfortable lounge area, perfect for curling up with a book, and professionally set dining tables, along with floor to ceiling windows, which capture the spectacular view. The food island is constantly being topped up throughout the day with canapés, ensuring that there is always something for everyone to enjoy when making the use of the Executive Club Lounge.
This modern and spacious Executive Club Lounge is decorated in warm creams and browns with room dividers, which offers you that bit of privacy when you want some quiet relaxing time or you need to finish off some work.  The modern red pendant lighting in the dining area, helps to separate the dining area from the comfortable lounge. The wireless internet is a great benefit, helping you send off that all important email or just pop some pictures of your day on your social media page.