The executive club lounge at Pullman Suzhou Zhonghui is located high on the twenty fourth floor and is open daily from 3pm to 9pm. You can enjoy three complimentary food and beverage presentations, including:
Afternoon Tea is served from 3pm to 5pm
Happy Hour can be enjoyed from 5pm to 7pm
Drinks and biscuits are served from 7pm to 9pm
The executive club lounge offers exclusive access to their club level guest rooms and suites, that can include up to two adults and two children.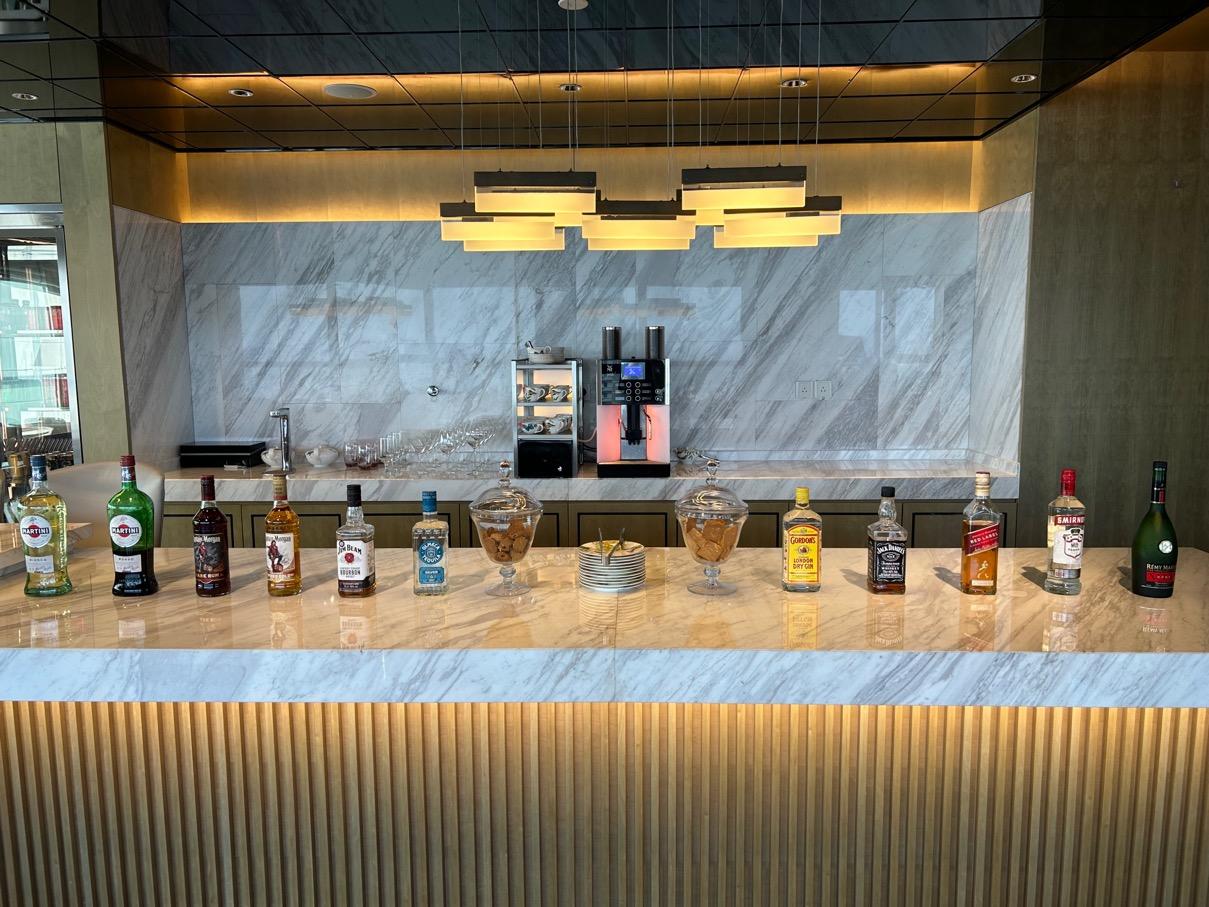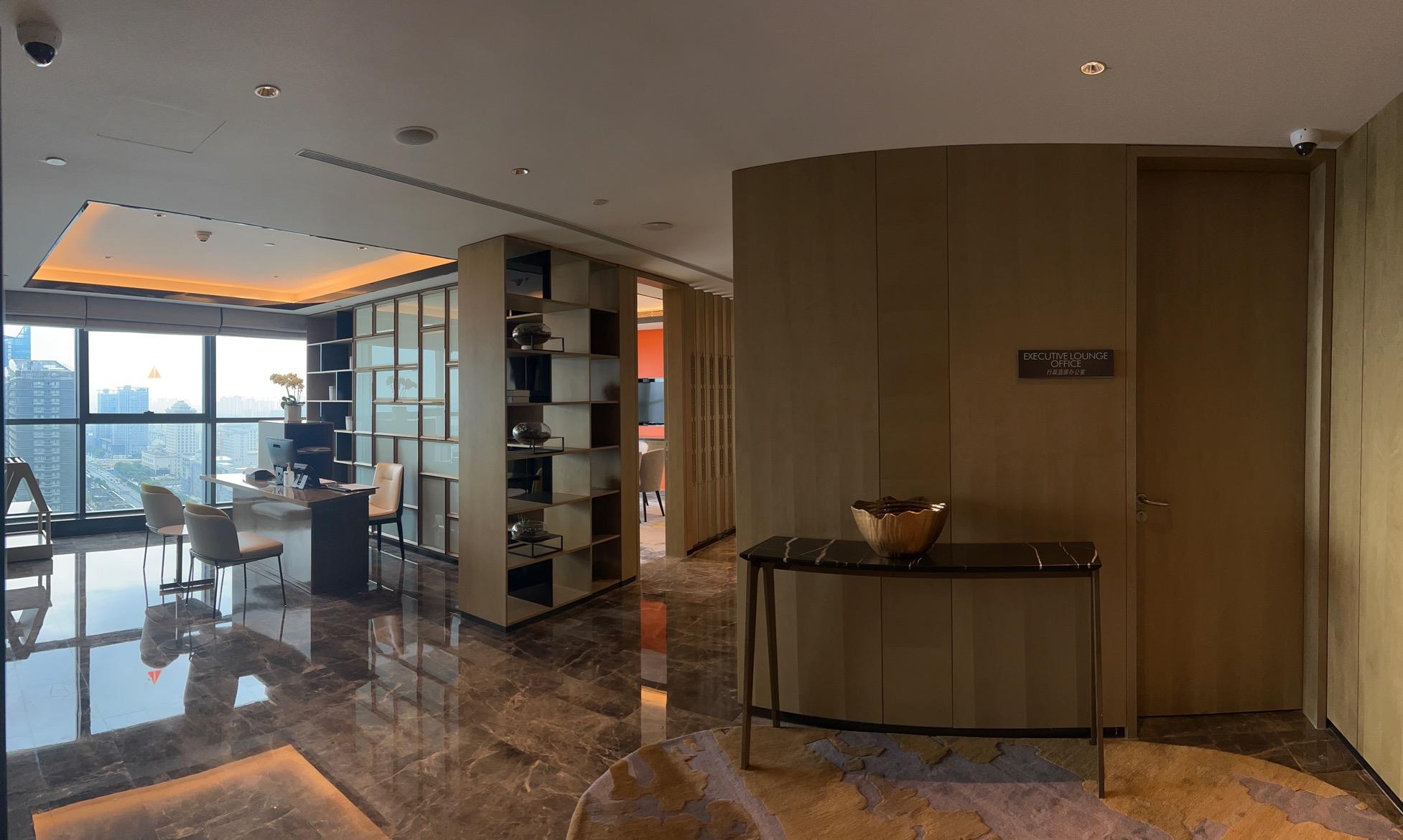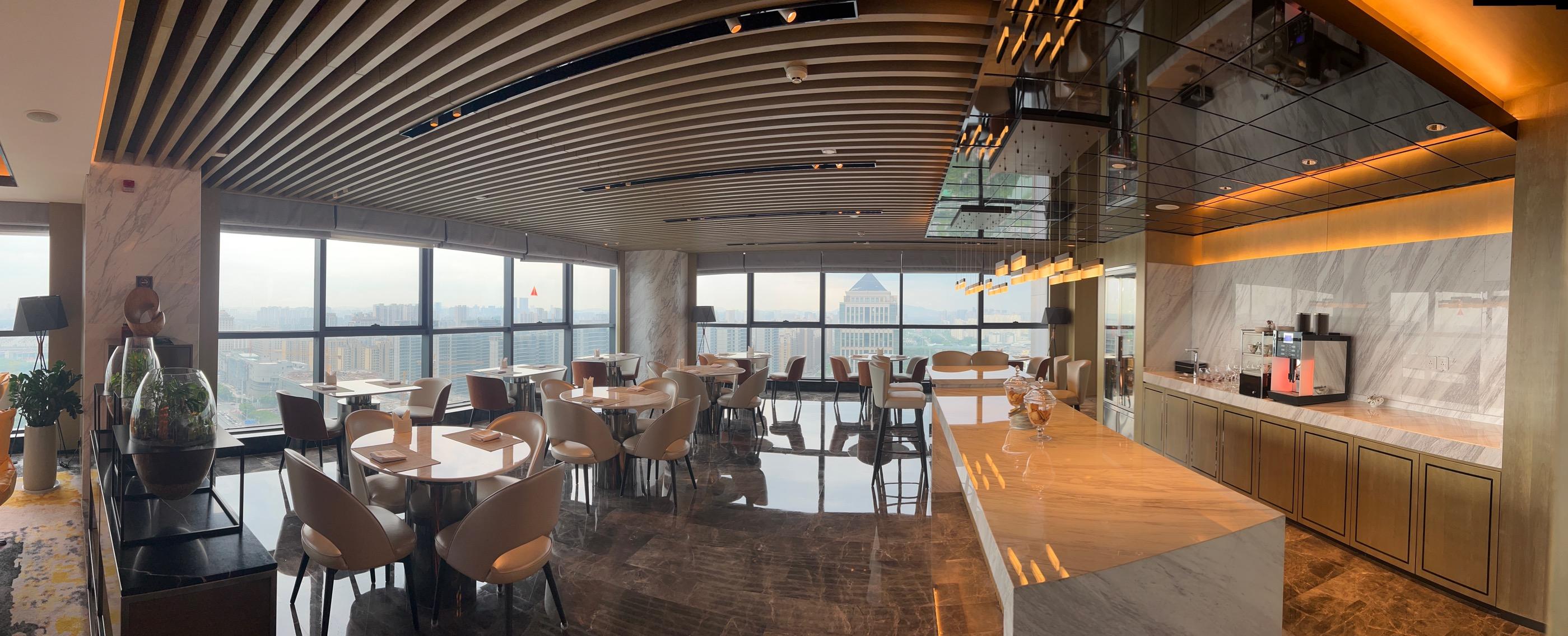 The executive club lounge offers a luxurious opportunity to enjoy exclusive privileges whether travelling for business or pleasure.
Delicious Food Presentations and Exclusive Privileges
While this executive club lounge is only open in the afternoon and evening, it makes it worthwhile with the fantastic spread of delicious food and beverage presentations, you can enjoy daily from 3pm. The afternoon tea is a delicious selection of fruits, sandwiches, desserts, coffees, teas and juices. The happy hour, on the other hand, provides a spread of five hot foods, breads, desserts, fruits and wines, including a selection of foreign wines.
If you are travelling for business and need to entertain a new supplier or client, you can make use of the small meeting room in the executive club lounge that can accommodate up to seven people. You will need to book the meeting room in advance and it is subject to availability.
Semi Private Seating with Spectacular Views
One of the first things that will catch your eye as you walk into this exclusive access executive club lounge is the gleaming marble floors and floor to ceiling windows. The windows allow an abundance of natural light with spectacular views, you can enjoy whether having an evening sundowner glass of wine or simply trying to catch up with some work.
The space offers comfortable seating, plush sofas and a dining area. The marble food island is brimming with mouth watering dishes, all made to perfection by the on-site chef. The bar offers a selection of spirits and wines you can enjoy as you watch the sun set over the city. This is a place to work or relax offering the ultimate in luxury with an attentive team who are on hand to meet your guest needs.