The Radisson Blu Resort Fujairah has been placed in Fujairah, close to Dibba, just under 90 minutes away from the Dubai City Center. Paired with five hundred meters of private beach land, this hotel boasts beautiful views of the Atlantic Ocean. While guests are on holiday to relax, the hotel provides a comfortable setting for all accommodation. This hotel finds itself in the center of all activities, with many heritage sites nearby. There are also five different outdoor swimming pools to choose from, when wanting to bathe in the sun.
Paired with the many outdoor swimming pools, this stunning hotel caters to all guests with a diving center as well as a fitness center. The diving center allows guests to experience Fujairah in a way that they have never experienced before, in the Gulf of Oman.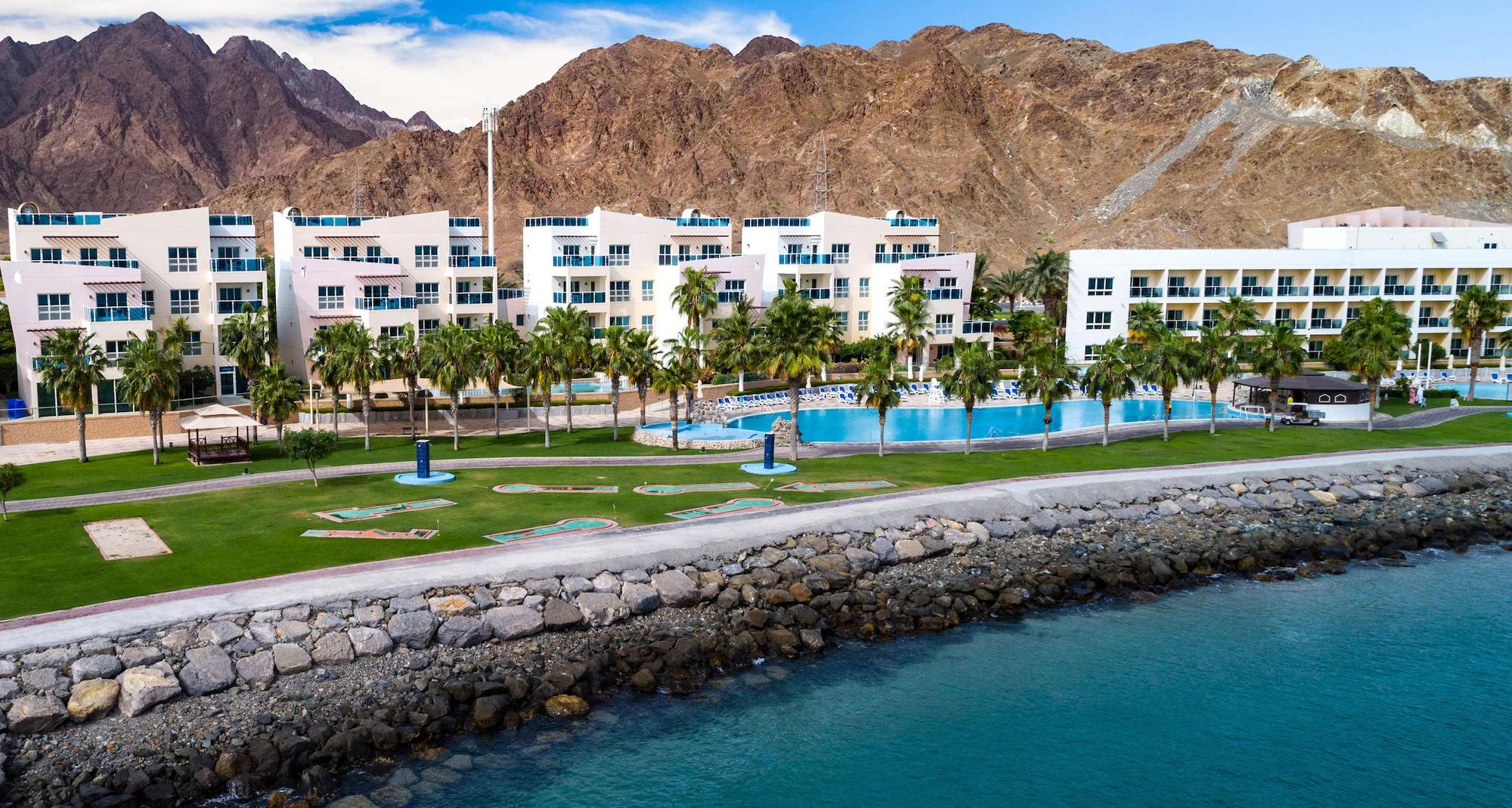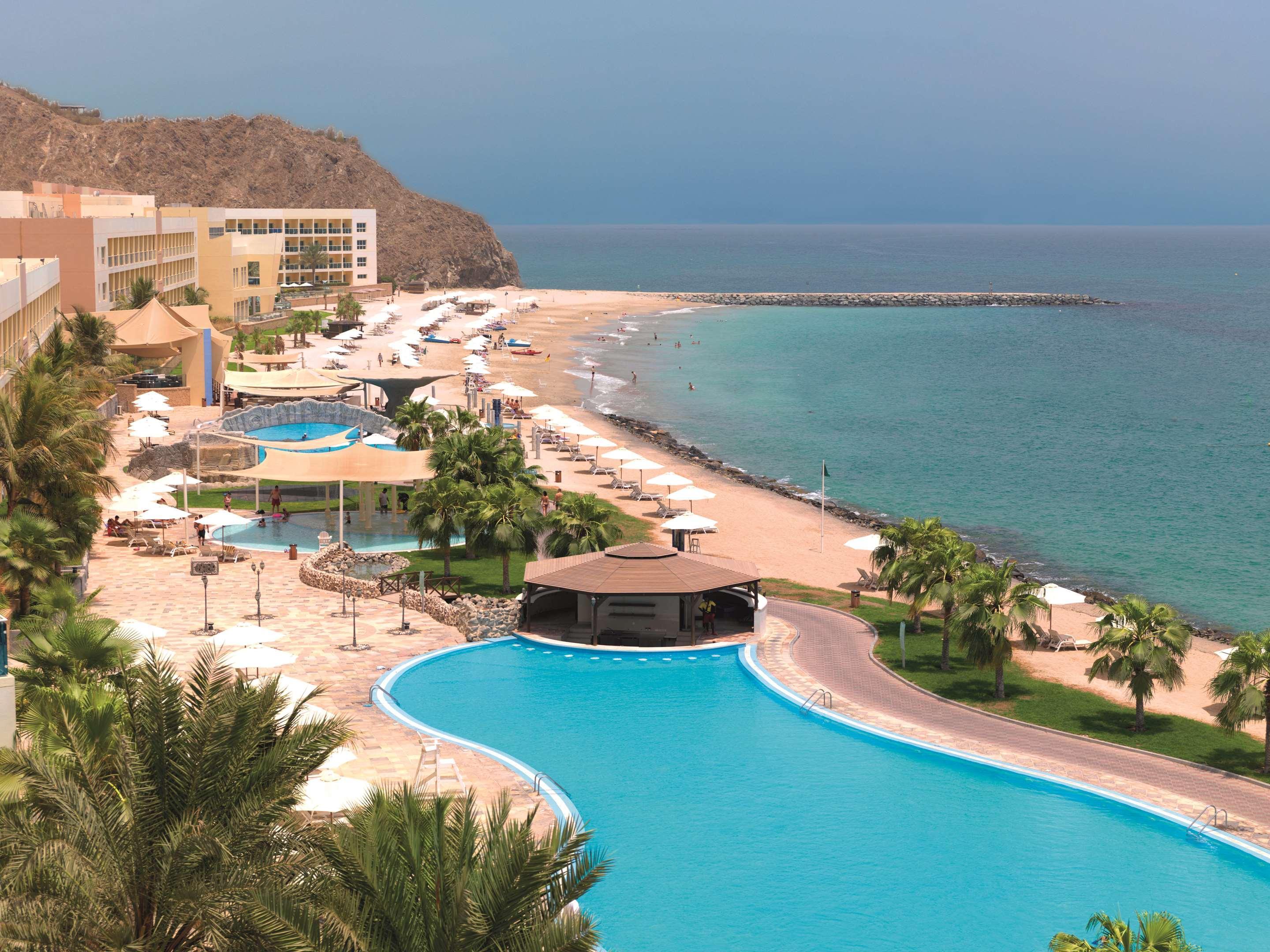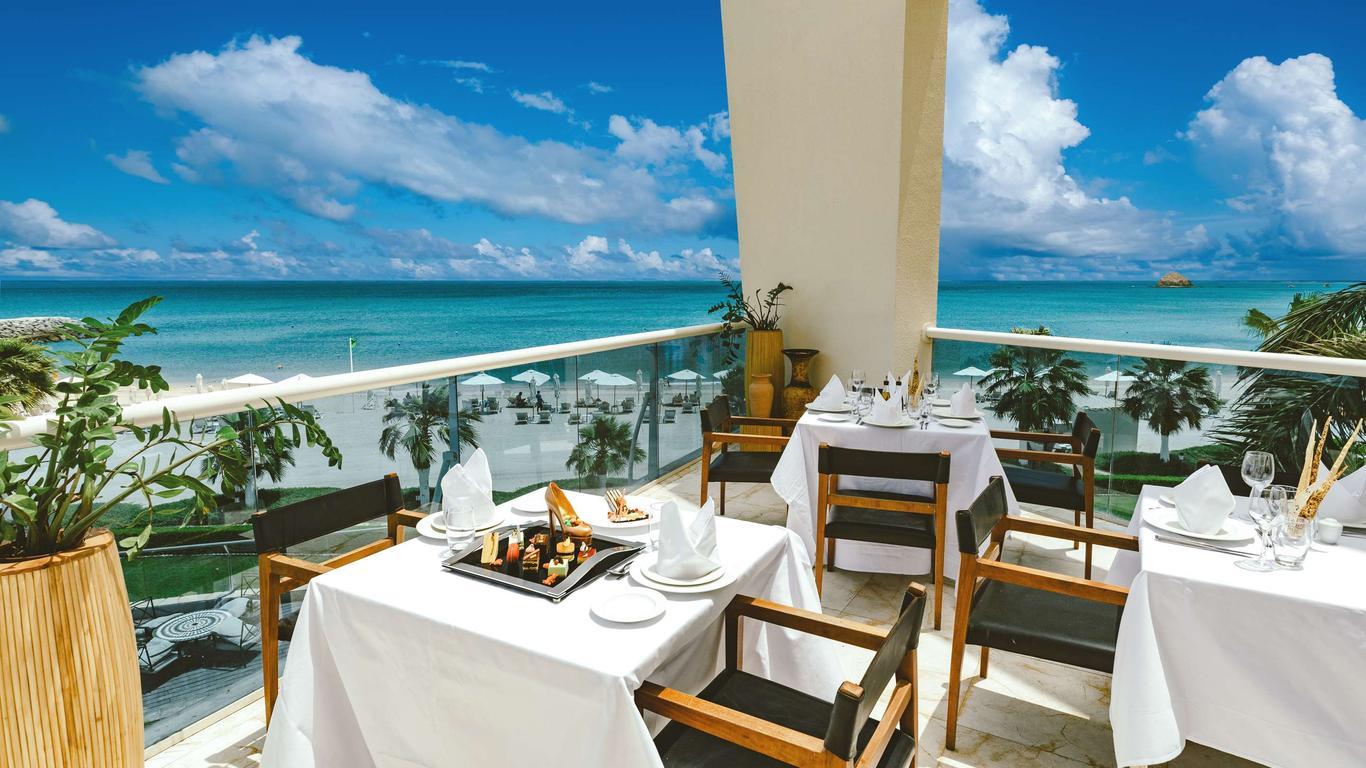 Why You Should Go There
The Radisson Blu Resort Fujairah offers all guests complimentary tea and coffee in their rooms and speedy WIFI. You could not choose a better location when staying in Fujairah. The world heritage sites that it is close to include the Bithna Fort and Heritage Village. This stunning hotel is also in close proximity to the Hajar Mountains, and attractions like Al Bidyah Mosque and Madhab Park. Guests are able to relax on the private beach that is only accessed through the hotel. While guests can lie on the beach and soak up some sun, there are many other activities that can be enjoyed near the water. The hotel offers motorized water sport activities, as well as diving.
The Radisson Blu Resort Fujairah entrusts their professional chefs to provide guests with the most memorable eating experiences. With guests being able to discover cuisine from different parts of the world, all while they are still at the Radisson Blu Resort Fujairah. From Indo-Arabic cuisine, to seafood or pizza. All of the restaurants have been placed in beautiful settings throughout the hotel. Guests have the choice to sit and enjoy their food either inside or outside, often with breathtaking views of the ocean. The resort accommodates business people that are visiting Fujairah on business. There is ample meeting room space that can accommodate up to eighty guests, while still offering views of the ocean.
Accommodation
This five star resort is home to over two hundred and fifty rooms and suites, with a range of luxury amenities that you would often not even find in a hotel. Along with the unique amenities, the resort has exquisite views of the ocean through their windows.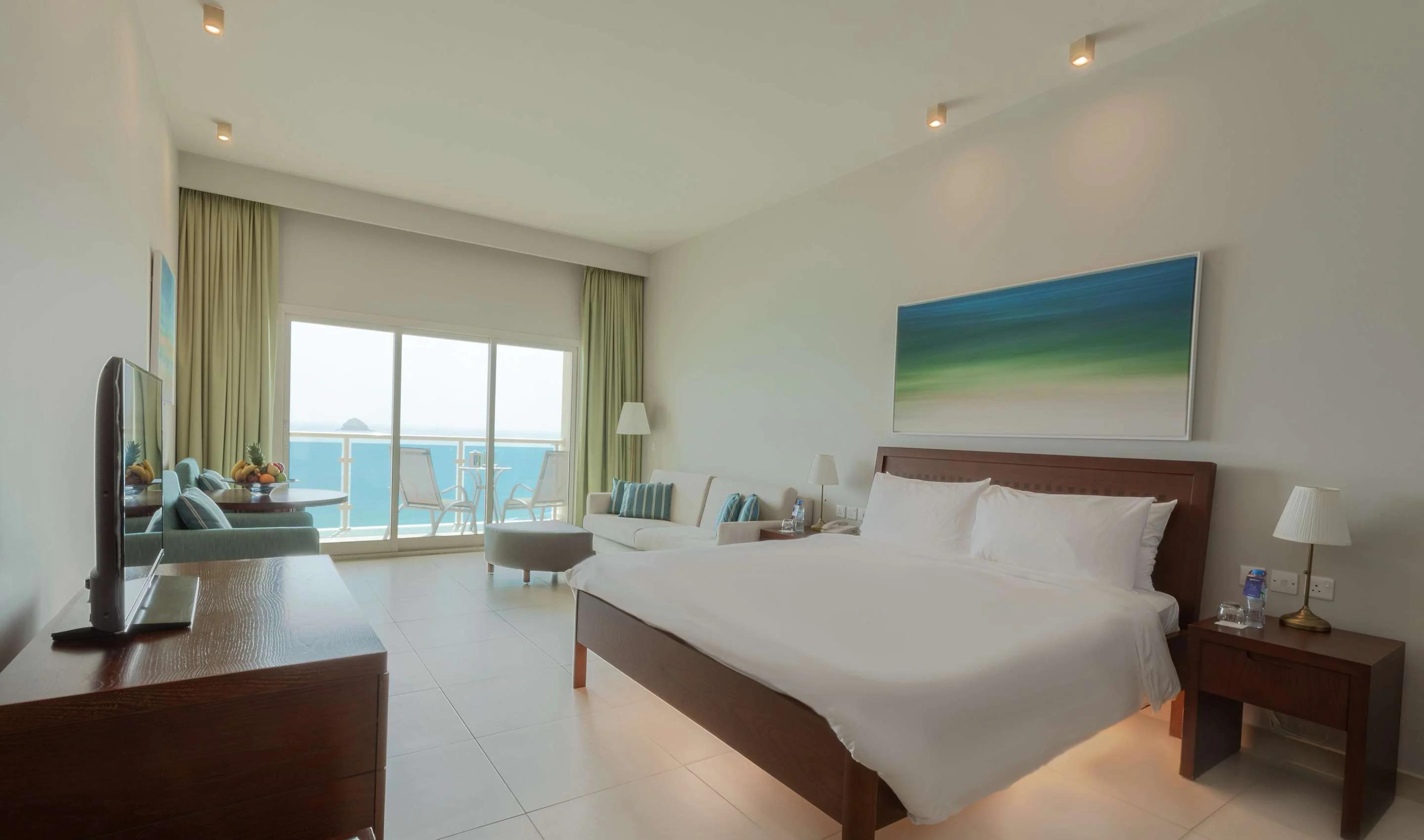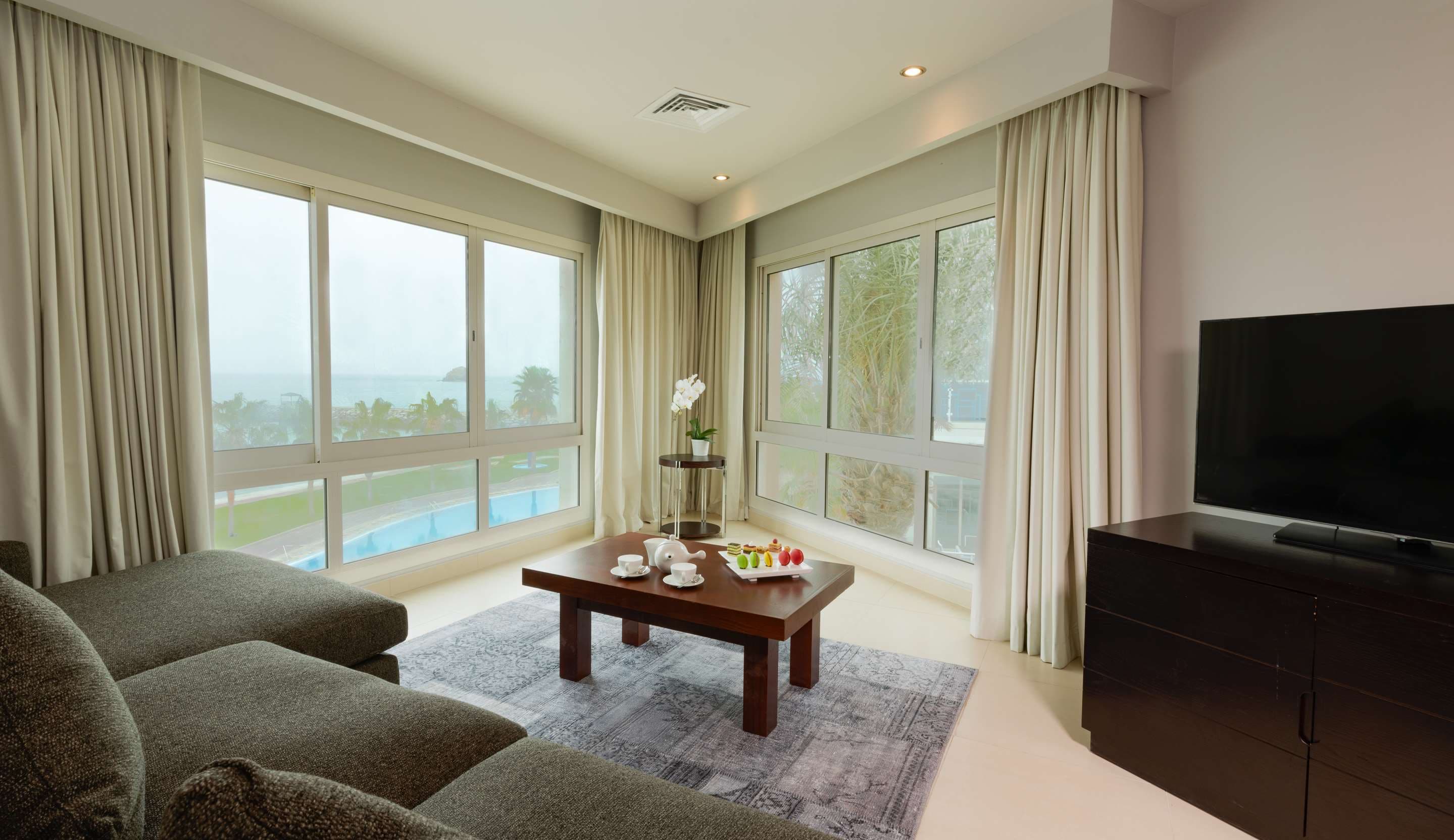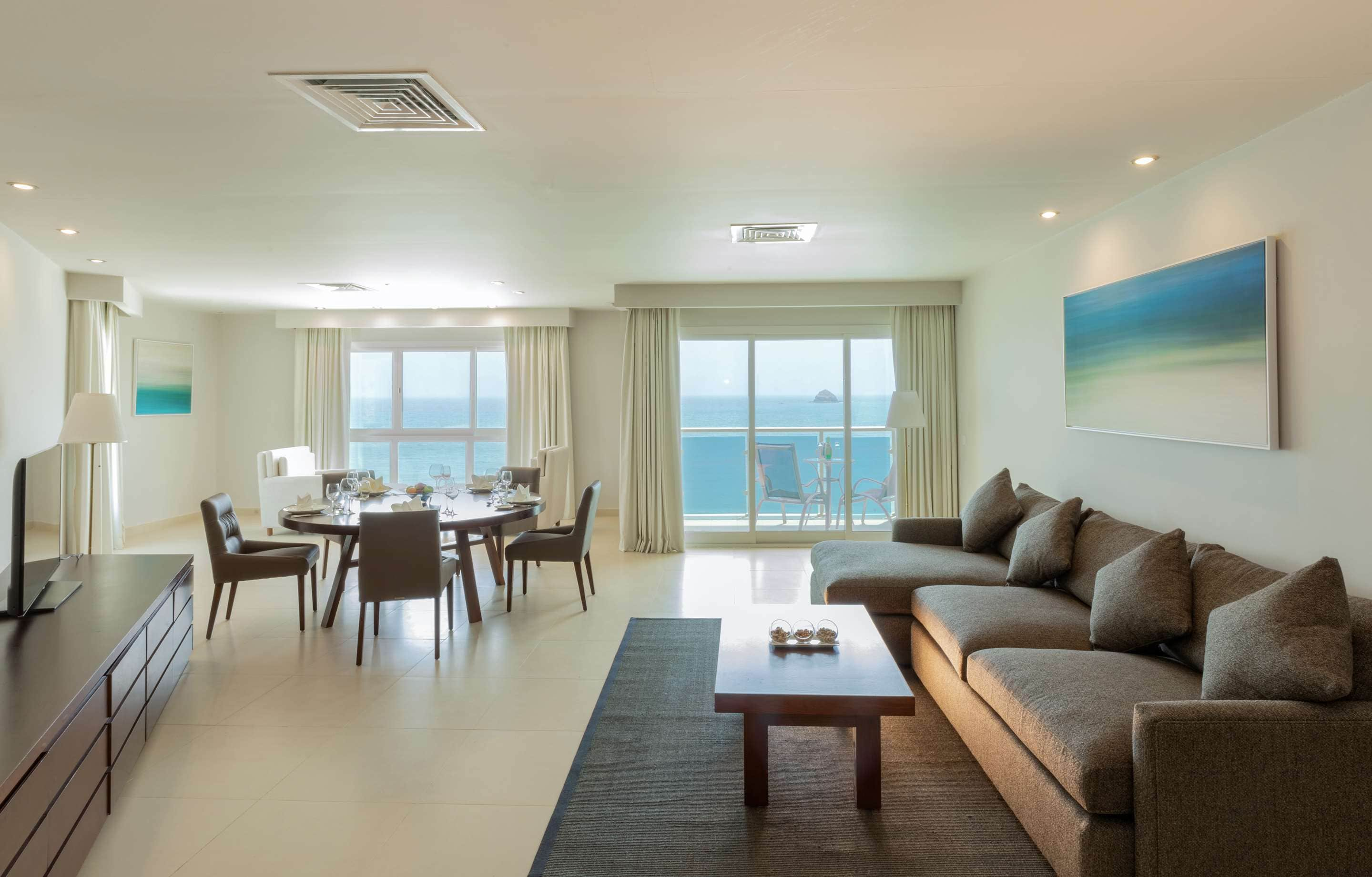 The rooms and suites at this hotel have been designed with luxury and comfort in mind. They are said to be finished off with a soothing, neutral colour palette that shows in all the furniture.  The unique amenities include a mini bar, satellite television as well as high-speed WIFI. The rooms and suites range from simple Standard Rooms to Luxury Grand Suites, all of which have been made to be very comfortable for guests. Whether you are traveling for business, with your family or by yourself, the Radisson Blu Resort Fujairah is ready for you.
Executive Club Lounge and Kids Club
The Radisson Blu Resort Fujairah caters for children with their Kids Club. The hotel does not have an Executive Club Lounge.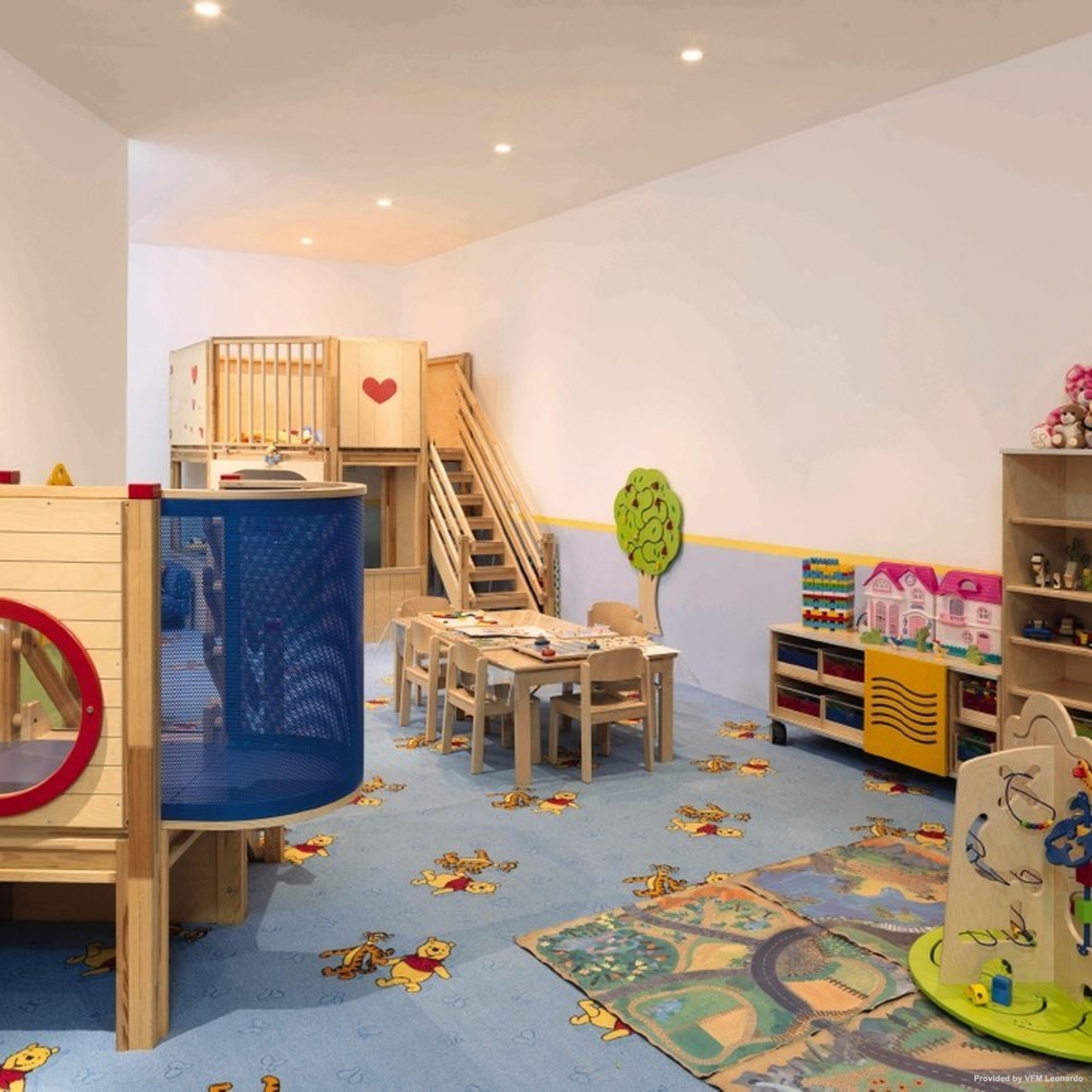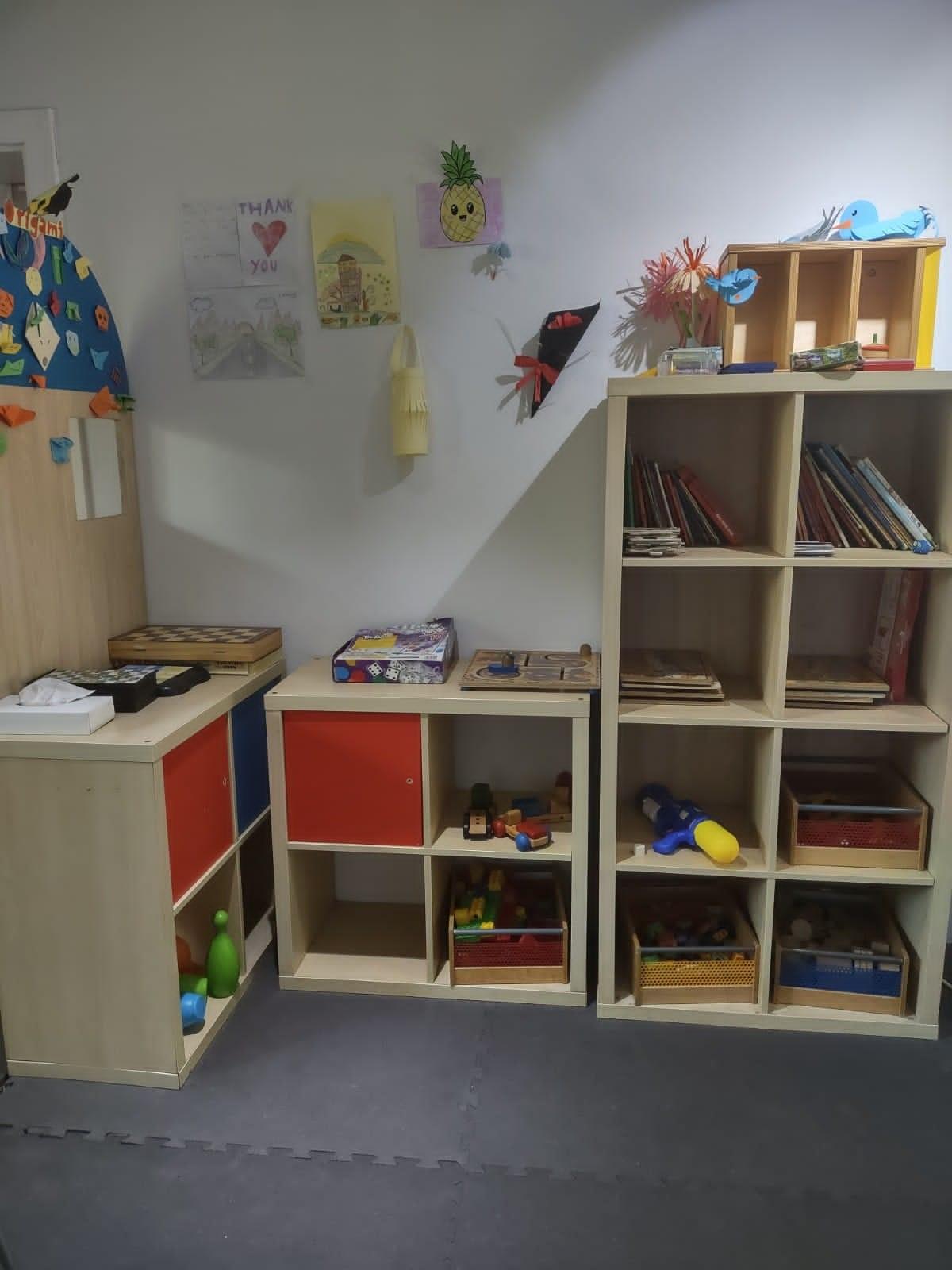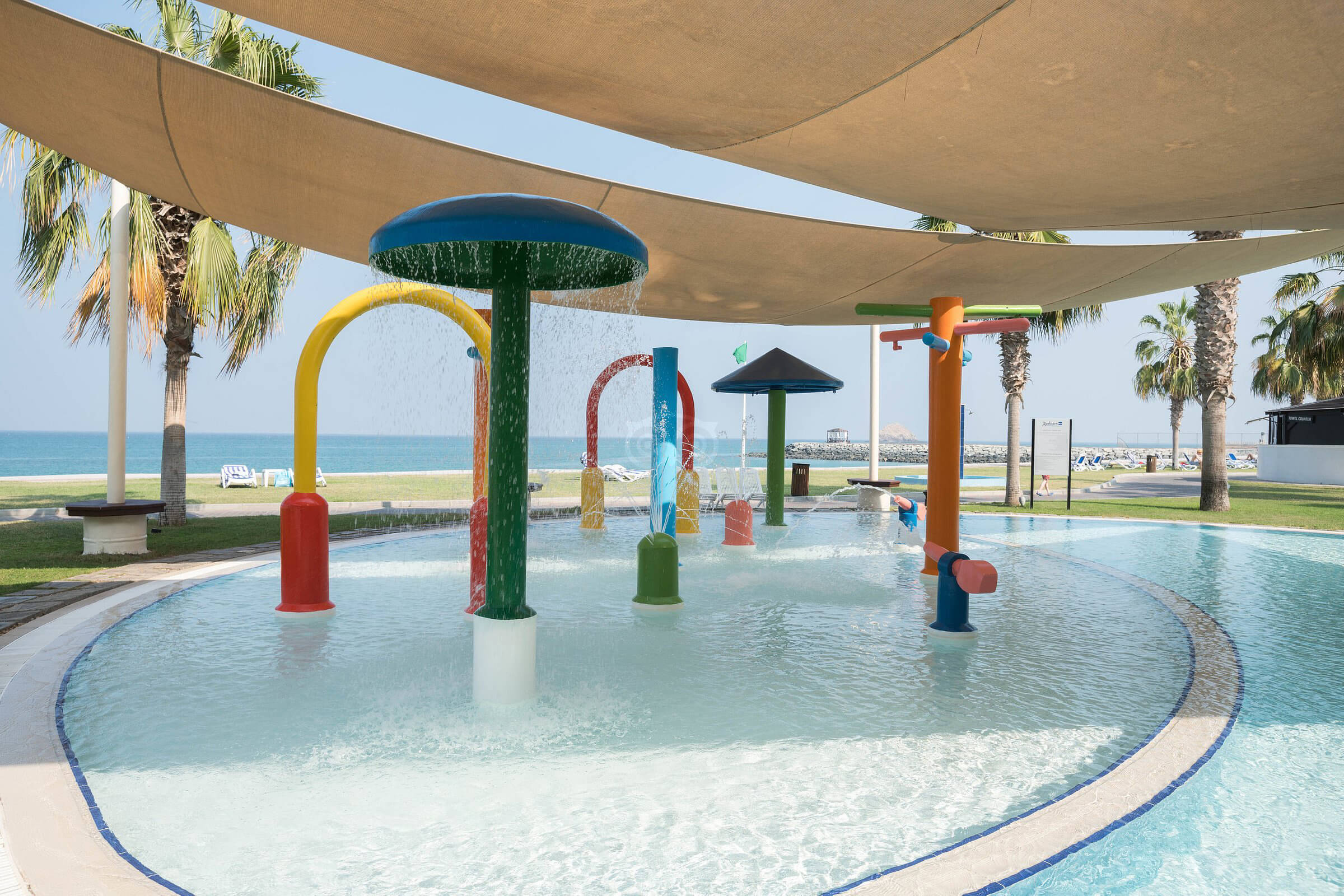 The Kids Club is complimentary to all little guests aged four to twelve at the hotel. The Kids Club team has compiled a weekly schedule of exciting activities that the children will be able to take part in, all while being safely watched by a facilitator. Read about their Kids Club by clicking on the button below:
Radisson Blu Resort Fujairah Kids Club