The Radisson Blu Resort Fujairah has a Kids Club that is open to all children staying at the resort, from 10am to 6pm everyday. Located within the resort, the Kids Club team plans many exciting activities that will keep the children all active and entertained. It is available to all children that are within the ages of four to twelve years old.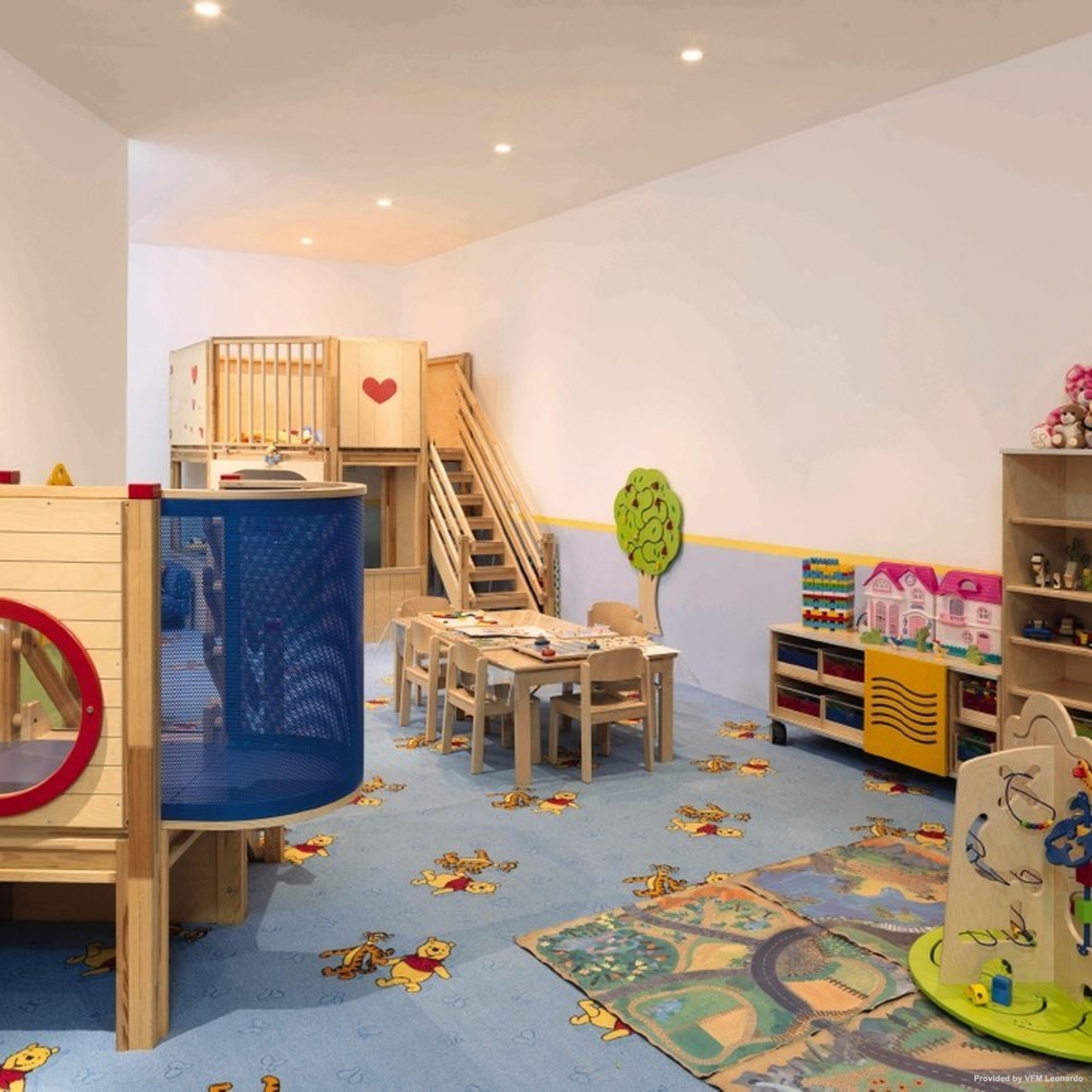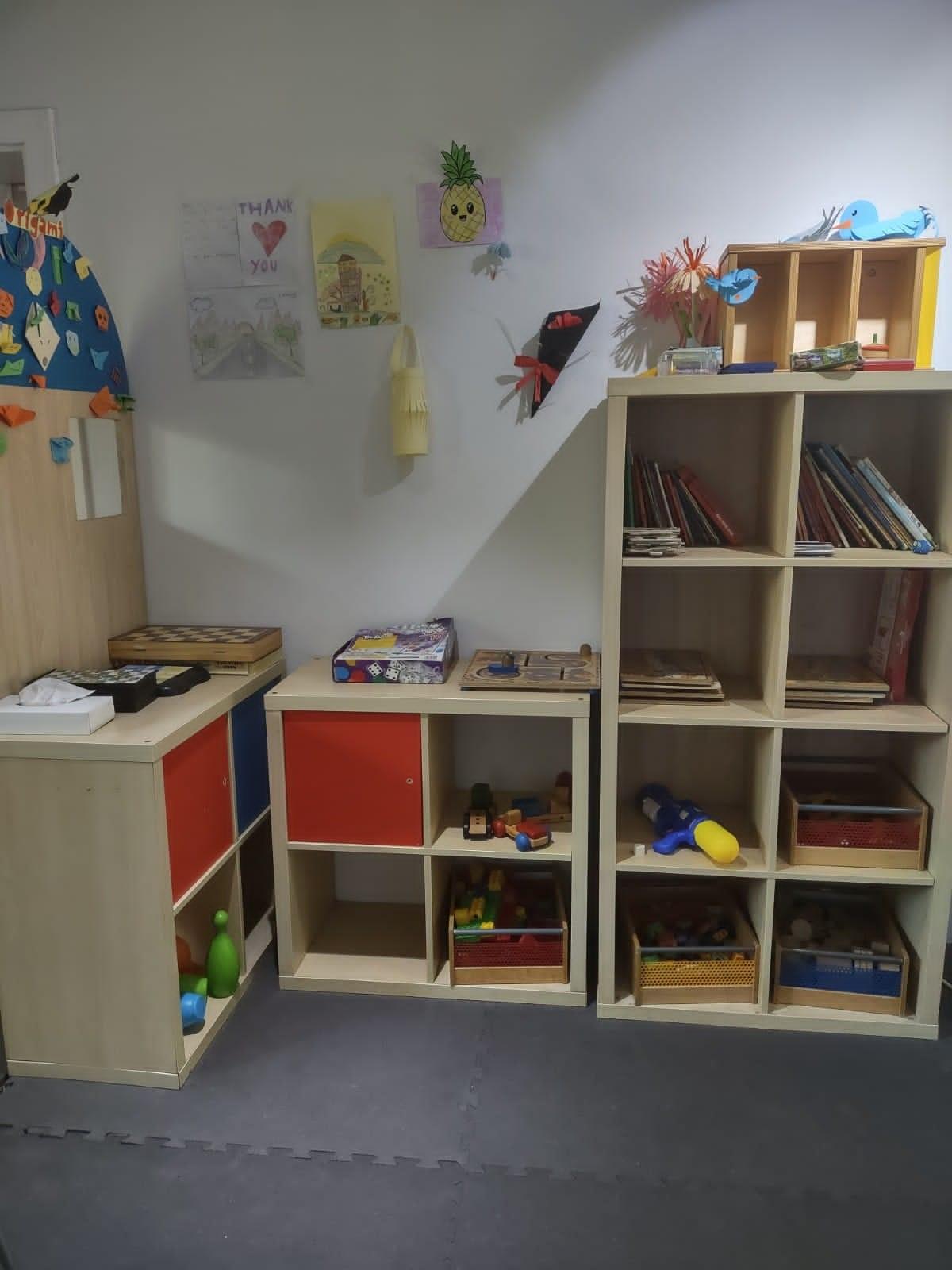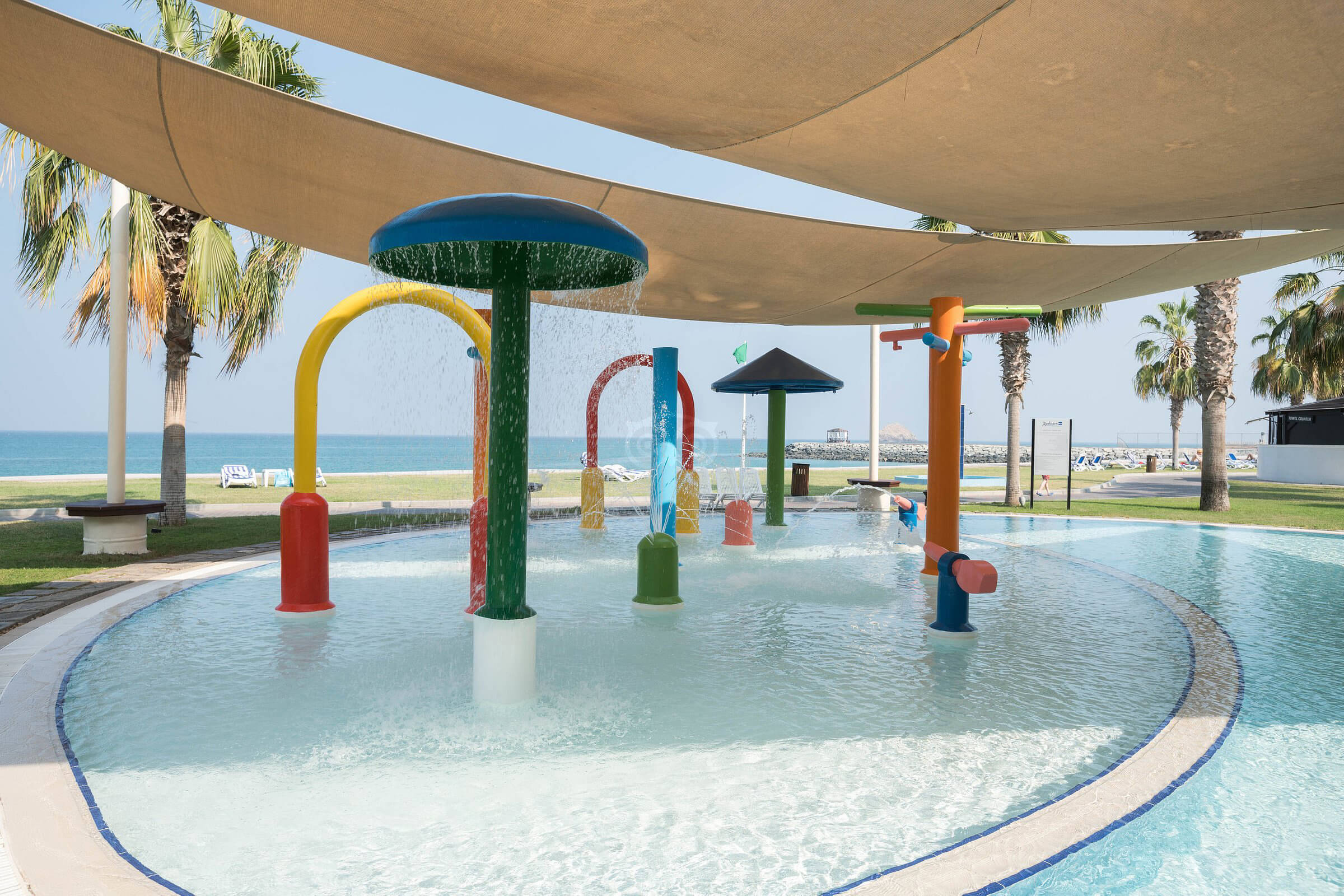 The Kids Club at the Radisson Blu Resort Fujairah provides activities for children that are between four and twelve years old. All children are invited to get involved as it is a complimentary offer to all hotel guests. It just needs to be noted that the Kids Club is closed everyday from 1pm to 2pm for an afternoon break. The Kids Club play area is located within the main building of the hotel and it boasts a separate pool for the children to swim in. If guests do have children under the age of four years old, it is requested that the children are accompanied by a parent or guardian. As the hotel takes COVID-19 protocol very seriously, there is a maximum of twelve children allowed in the Kids Club, at the same time.
Parents will be able to leave their children in the care of the Kids Club team. There is constant supervision to ensure the safety of the children.
Special Scheduled Activities for the Children
The team at the Kids Club have carefully curated an activities program that is suited to children that are aged four to twelve specifically. As the Kids Club team is professionally trained, there will always be a team member supervising the children to make sure everything is safe. If you are on holiday and your children feel like going on an adventure and getting involved in a variety of activities, the Kids Club is for them. Activities on the schedule include drawing and colouring, arts and crafts as well as puzzles. There is even free play time for the children to enjoy all of the Kids Club facilities.
You can see an example of the schedule for the Kids Club below: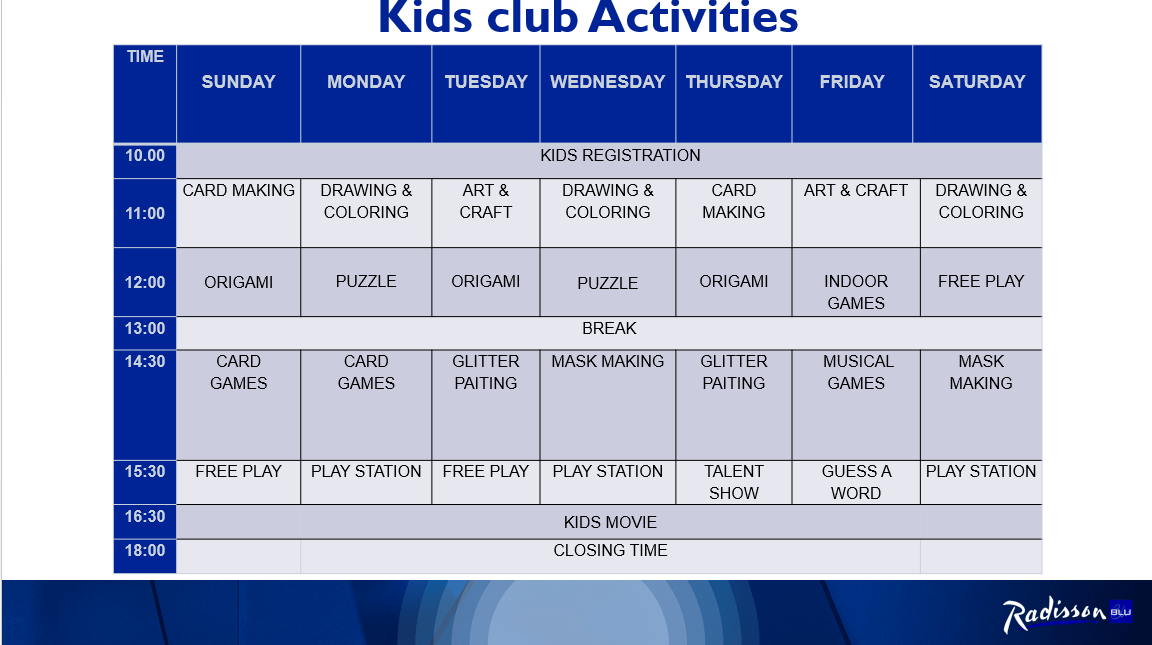 The Kids Club is ready for the children to come and experience all the exciting activities that are on the schedule. With a range of games, Jungle Gyms and separate swimming pools for the children to enjoy.