Mexico is so much more than tequila and spicy food
Who doesn't enjoy travelling? Travelling is one of the most effective (proven) ways to deal with stress and anxiety. And right now, we live in a world that is entirely marked by concern, particularly with the Covid-19 pandemic, so we need to act and slow down our rhythm for a while. For all of these reasons, a family vacation is a fantastic approach to benefit not only in this regard but also to strengthen ties with our families. Without a question, a family trip is twice as pleasurable as any other trip, and much more so when taken to a beautiful destination like Mexico.
Mexico is a popular holiday destination for anyone seeking bright skies, white-sandy beaches, stunning scenery, and pleasant weather. Mexico has a lot to offer for young people, with many options to explore a vibrant culture, mingle with the locals, and enjoy party life. Mexico is the place to go if you're seeking a terrific family vacation retreat that will allow you and your family members to get active outdoors, uncover a rich history, and immerse yourself in the buzzing nightlife (adults only).
Mexico City provides a unique blend of activities for any adult tourist, with a strong art and music scene and crazy nightlife of clubs and bars. Spending time in the areas of San Angel and La Zona Roja is highly recommended if you want to listen to local independent bands or more traditional Mexican music. Condesa and Polanco are also excellent choices for people looking for loud dance clubs, boisterous pubs, and authentic local cuisine. During the day, there are a plethora of activities to do and discover for families, such as visiting museums such as the National Anthropological Museum or the Frida Kahlo Museum.
Relax and soak up the sun
If you want to escape the noise, the traffic and the city, you should head to the ocean. Acapulco is well-known for its nightlife and beaches. If you want to be treated in luxury and style, you can visit any of Acapulco's Beach resorts, such as the Bayan Tree or Las Brisas.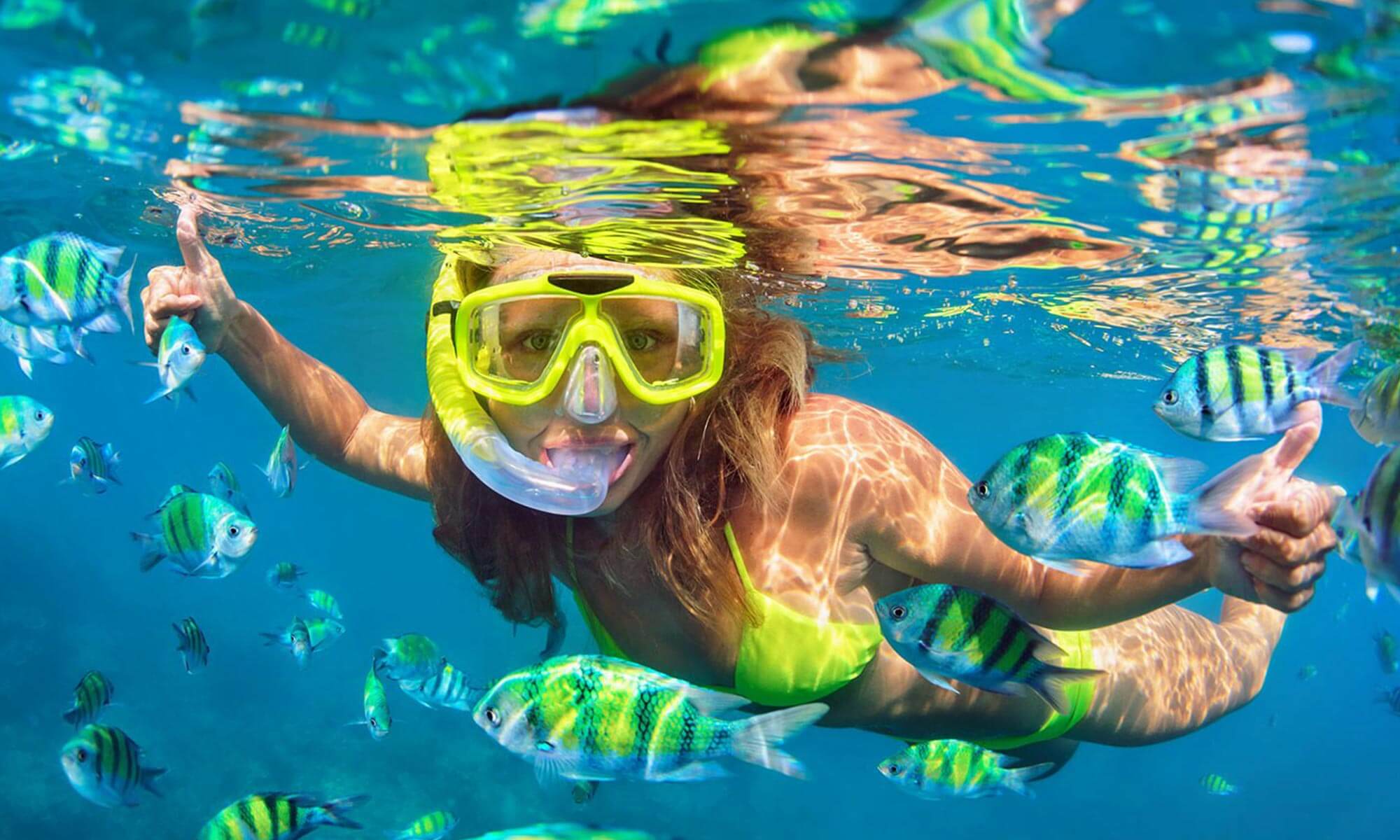 IMAGE: Some of the daily, outdoor activities at Mazatlán Bay in Mexico, include snorkelling.
Mazatlan on the Pacific Coast, like Acapulco, is also a popular holiday destination for families. You can take a short excursion out to Deer Island for some fantastic outdoor activities and excitement, where you can go hiking, snorkelling, and, of course, swimming in Mazatlán Bay. Other popular sporting activities on Stone Island include horseback riding, jet skiing, and surfing. If you enjoy Mexico's national spirit, tequila, you should not miss the Mazatlán Tequila Tour, which includes a visit to La Vinata, one of the country's oldest tequila distilleries.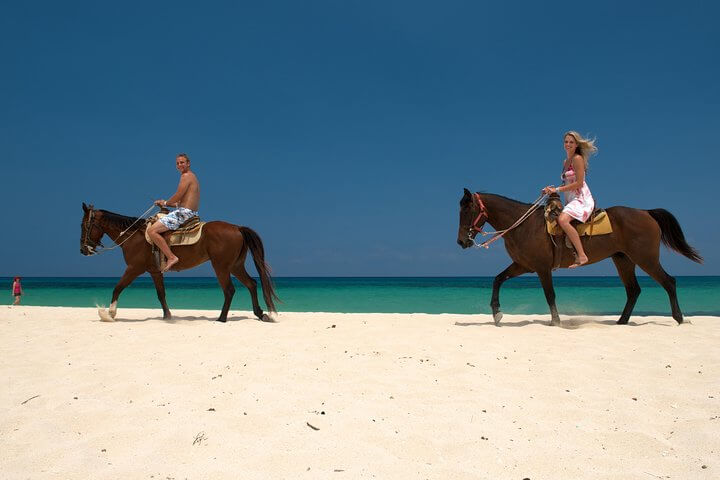 IMAGE: One of the ultimate family experiences you can have in Mexico, is horseback riding on Stone Island.
Take the family on a trip to Cancun and learn how to scuba dive
Cancun is the traditional Mexican holiday destination, located on the Yucatan Peninsula and thrusting out into the Caribbean Sea. It is home to some of Mexico's most gorgeous beaches. Chichen-Itza and Tulum and The Mayan ruins, both of which are only a short bus ride away, are what make Cancun so unique and interesting. You can simply immerse yourself in the Mayas' rich history and take a tour of the Mayan Toltec civilization's stunning ruins.
Cancun is also great for scuba diving, with qualified divers (PADI certification necessary) able to explore the wonders of the Great Mesoamerican Reef, which is located just off the coast of Cancun. If you are not a certified or professional diver, don't worry, as many diving centres offer qualified and experienced instructors, a variety of dive courses, and guides.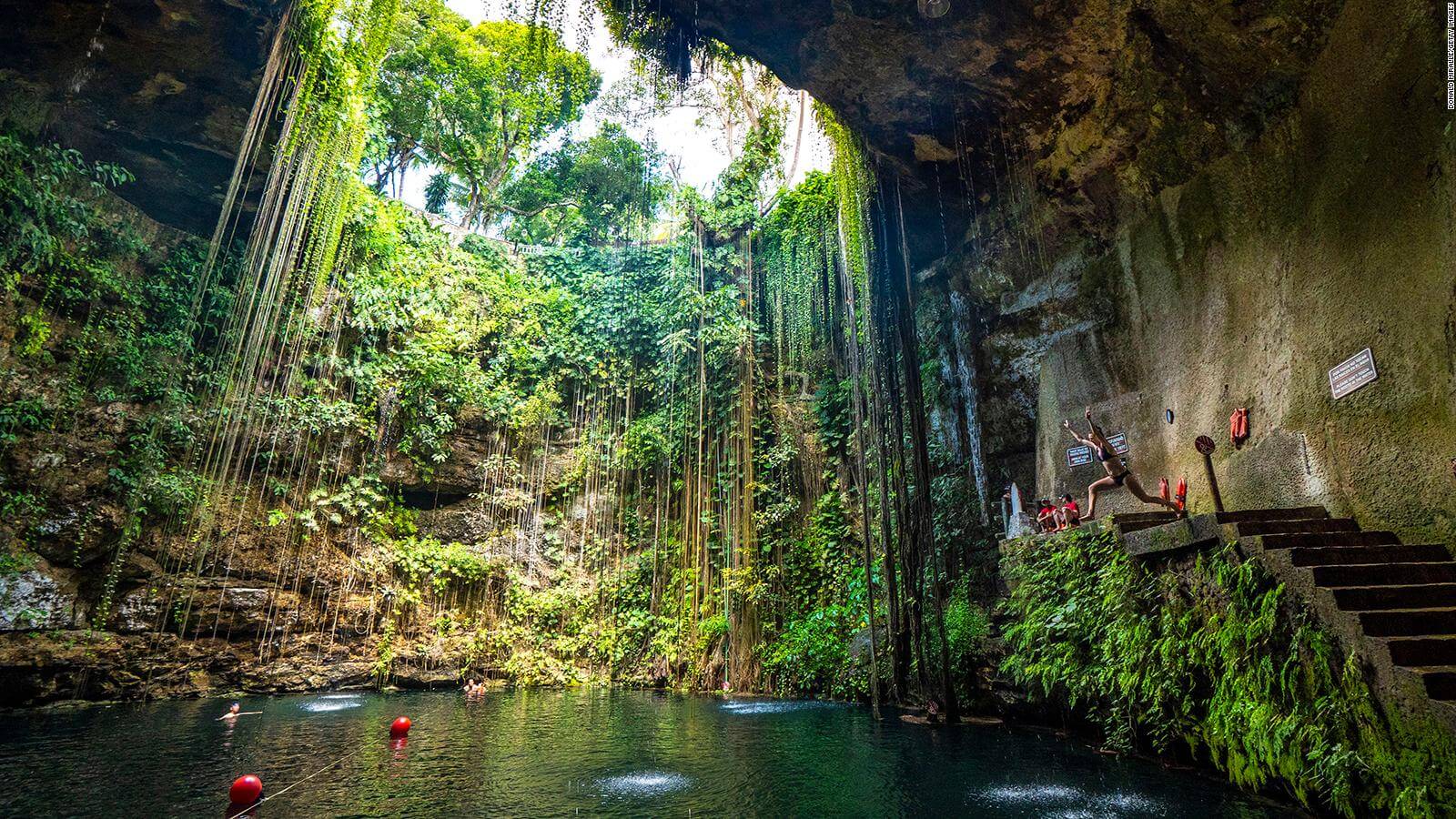 IMAGE: Mexico offers an abundance of fun activities suitable for the entire family
Why should I consider Mexico for a family vacation?
It's simple, really. Mexico is one of the top ten holiday destinations of the world and a place where nature paints the magnificent colours of endless summer, where big cactus and a sunny tropical rack have created gorgeous beaches. Many families dream about taking a beach holiday in Mexico and the country's magnificent sandy beaches are regarded as the best in the world.
Finally, Mexican resorts are exclusive, and they employ friendly, and highly professional staff that will make your stay very enjoyable. In this country, pretty much everything is affordable and relatively cheap, in comparison with the quality.