From pearl-diving to exhilarating live music experiences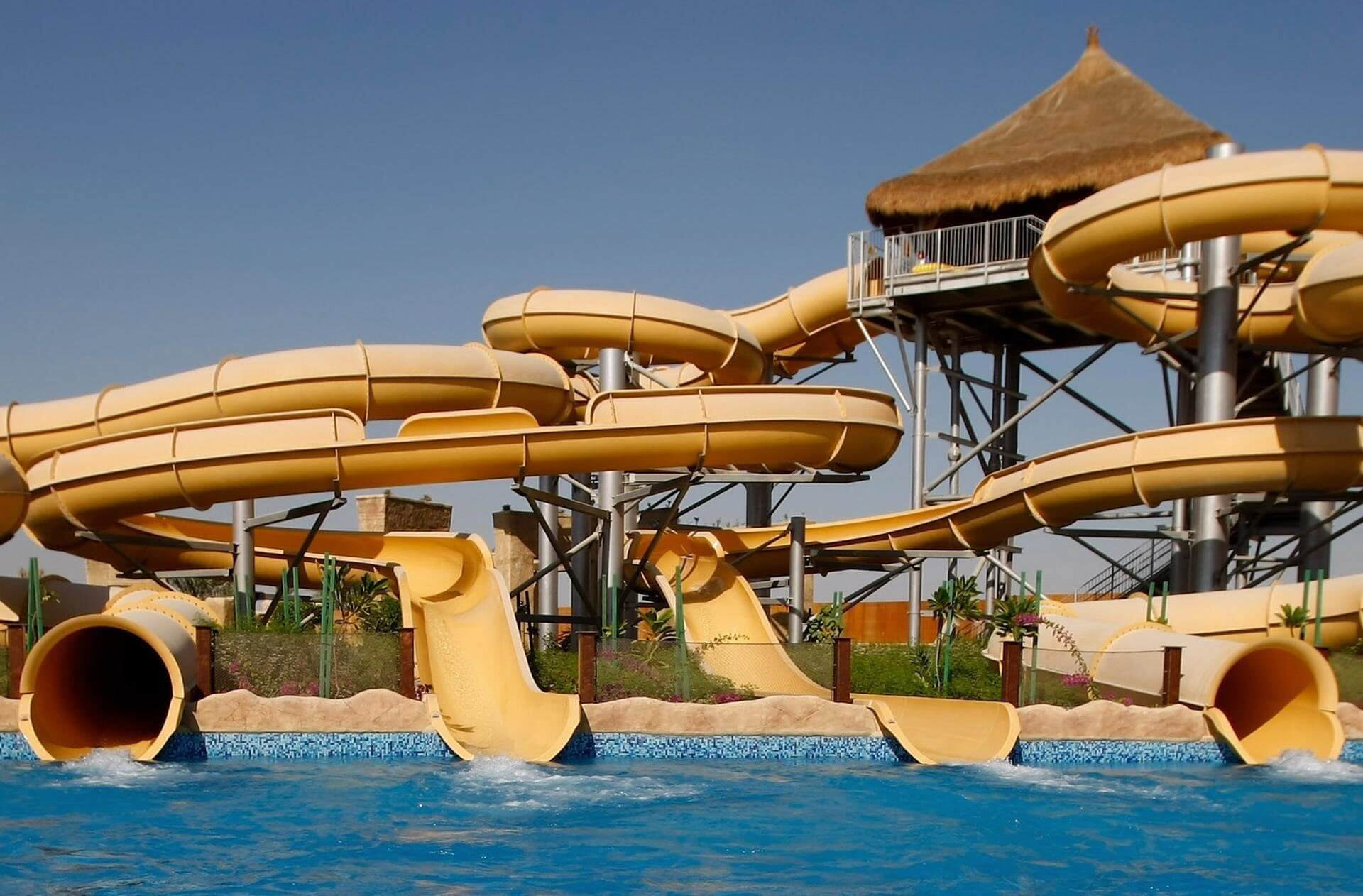 IMAGE: The Lost Paradise of Dilmun Water Park is Bahrain's largest waterpark, resembling a desert oasis.
Fun for everyone
If you're looking for some amazing theme park fun, you will find it in Bahrain. Parents can relax while their children play at some of the top theme parks on this side of the world. Bahrain has a number of theme parks with activities for adults as well as interesting games for youngsters. During the summer, Bahrain's harsh desert climate is punishing, and its aquatic activities and indoor attractions provide welcome escape from the heat.
What is Bahrain most know for?
Bahrain was once very well-known for its exquisite pearls, which were (and is still being) shipped all over the world directly from the country's bustling ports. It is believed that it was these rare sea pearls, rather than the country's oil, that first made this Middle Eastern metropolis so affluent, but in recent years, oil refineries have taken over the reins again.
However, as time has passed, oil has been drained from Bahrain's dry plains at an alarming rate, forcing this little island to seek other revenue streams from two other major stakeholders, namely tourism and banking, in order to stay competitive.
While banking is unlikely to pique the interest of tourists to this island, tourism on the other hand is a wonderful addition to Bahrain's portfolio. Bahrain remains a popular destination for visitors looking for an exotic enclave with a variety of distinctive and fascinating activities, despite a decline in Middle Eastern tourism resulting from the Arab Spring.
IMAGE: The Middle East's Party Capital - Manama
An interesting mix of cultures
Manama may not appear to be very interesting at first, and you could easily dismiss it as just another sparkling metropolis found throughout the Middle East, but don't be fooled. Under the sparkling steel-grey towers and structures that line the Corniche al-Fateh, you'll find an intriguing Arabic city with a vibrant culture and a rich past.
Some of the best things to do in Manama are to visit the pulsing marketplaces, where you can find anything from pearls to spices, and beautiful carpets, and don't forget to visit the Bahrain National Museum, where you can learn about the Persian and Portuguese ancestors of the city. There are a plethora of upscale retail complexes and luxury resorts dotted around the Gulf Coast, that you can also visit.
Today, Manama has some of the best parties on the island, with clubs regularly hosting foreign DJs and pubs offering everything from quiz nights to live music to karaoke. Live music frequently features performers from the Philippines, India, Ethiopia, and the western United States.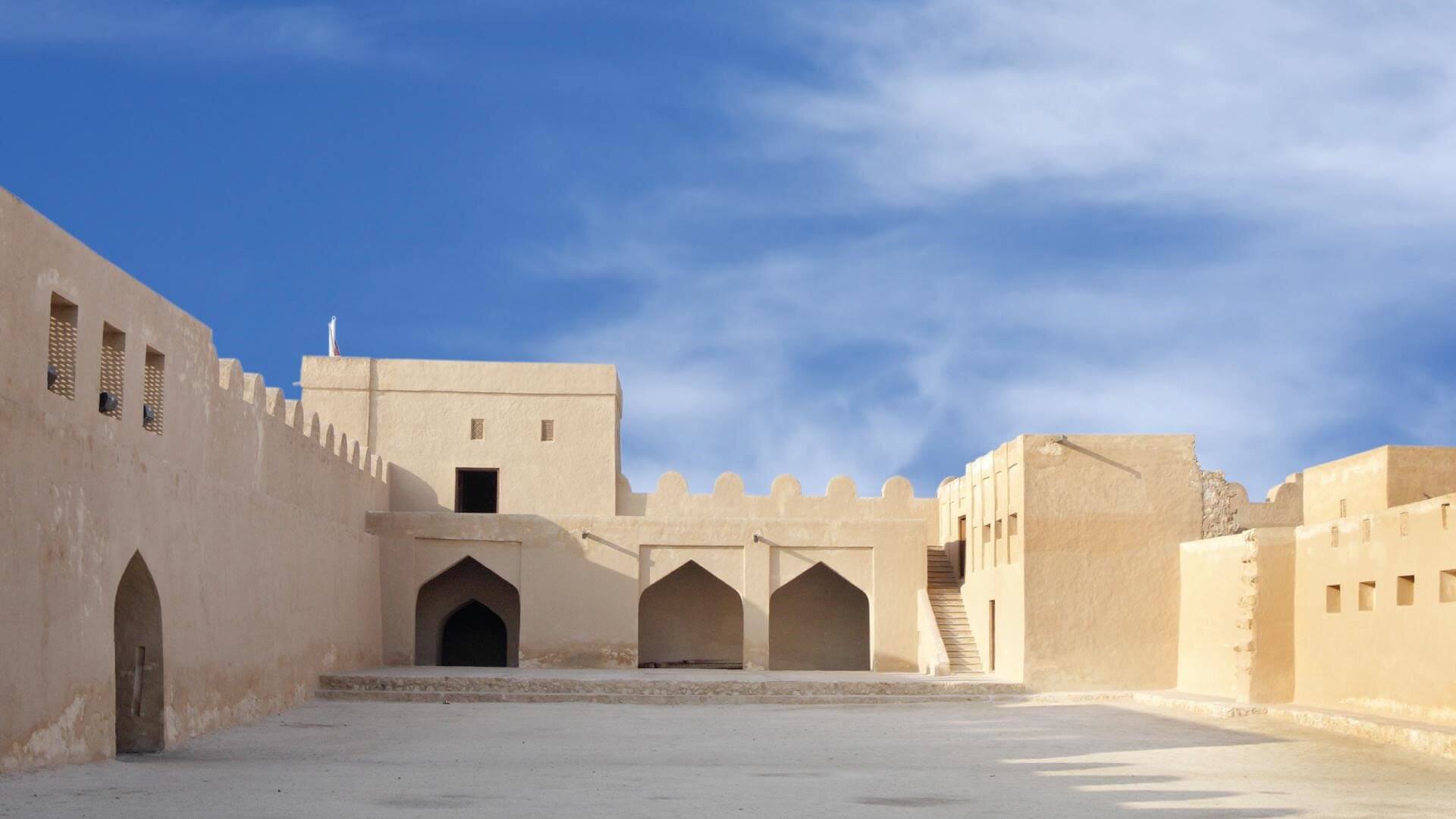 IMAGE: Qal'at Al Bahrain which rises above the dry desert sands west of Manama, is a UNESCO World Heritage Site in Bahrain
Historical places to visit
When visiting Bahrain, Qal'at Al Bahrain is a must-see tourist attraction, which is also highly suitable for parents with children. Much of the castle dates from a Portuguese fortification built in the sixth century, but some of the larger mounds uncovered reveal that the site was populated as early as 2,300 BC. If you are interested in history, be sure to visit this tourist attraction.
Bahrain is still conservative in many respects, including how people dress. Visitors to public locations such as parks, restaurants, and shopping malls should be mindful of local customs and avoid wearing transparent clothing, exposing too much skin, or having unpleasant slogans or images printed on it. Topless sunbathing and nudity and are strictly prohibited.
There are a variety of alcohol-free activities to enjoy in Manama's nightlife, such as relaxing at a Moroccan tea house, visiting a shisha (hookah) restaurant, and going to the cinema. During the day, you can relax on one of the many beautiful beaches, learn about the island's history, or even go scuba diving for pearls! Whatever you do with your time in Bahrain, you will have a great time.