An intriguing country worth exploring
Russia is a destination for adventurous travellers who also enjoy beautiful and historical things in life. This country has a plethora of fantastic tourist sites that will leave you in awe. Rich in history and home to some of the most impressive architecture, Moscow is the country's capital and one of its largest cities of this country. A journey to this cosmopolitan capital is rather safe. At night, Moscow's is floodlit and takes on a fairy-tale appearance, especially when St Basil's Cathedral is at its most edible-looking and the cobblestones are coated with snow.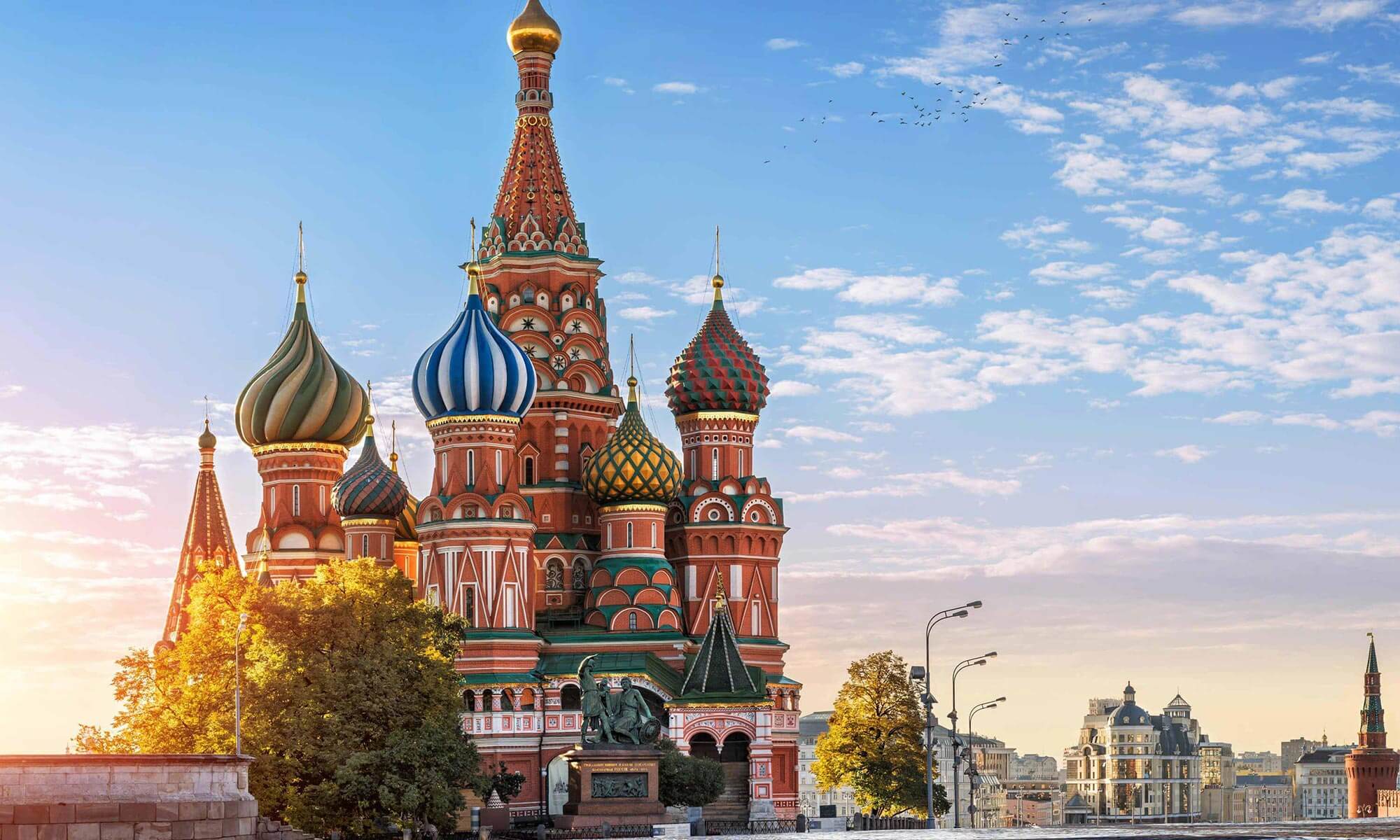 IMAGE: The red square in Moscow. There is a lot for families to see and do in Russia, particularly in Moscow and St. Petersburg. With limited time and different museum closure days, it's a good idea to plan ahead of time and find out how you will get to some of the most popular tourist attractions.
There is an old Russian proverb that says, "Russia is not a country; it is a world," and the name still signifies different things to different people today. When some people hear the name Russia, they immediately think of the country's vast and exciting past, while others find the country simply intriguing.
Travelling to Russia as a family may sound like a crazy adventure – and while this country had a "locked door" policy for over a century, it is now open to international tourists and certainly not at all dangerous. In fact, most tourist cities in Russia are very well equipped for tourists from other countries.
For some, Russia invokes pictures of the vast desert plain of Siberia, perpetually beneath a bleak, grey sky, where many criminals or political prisoners were once consigned to a life of seclusion and misery.
However, if you are an art lover, you may think of the famous church murals or icons, or Russia's celebrated ballet and theatre, or you may come to appreciate the magnificent buildings in cities such as St. Petersburg (the old Leningrad) and Moscow, as well as other structures such as the Kremlin. It is surrounded by an uneven quadrangle of walls that are adorned with towers and contain an astonishing number of palaces and churches.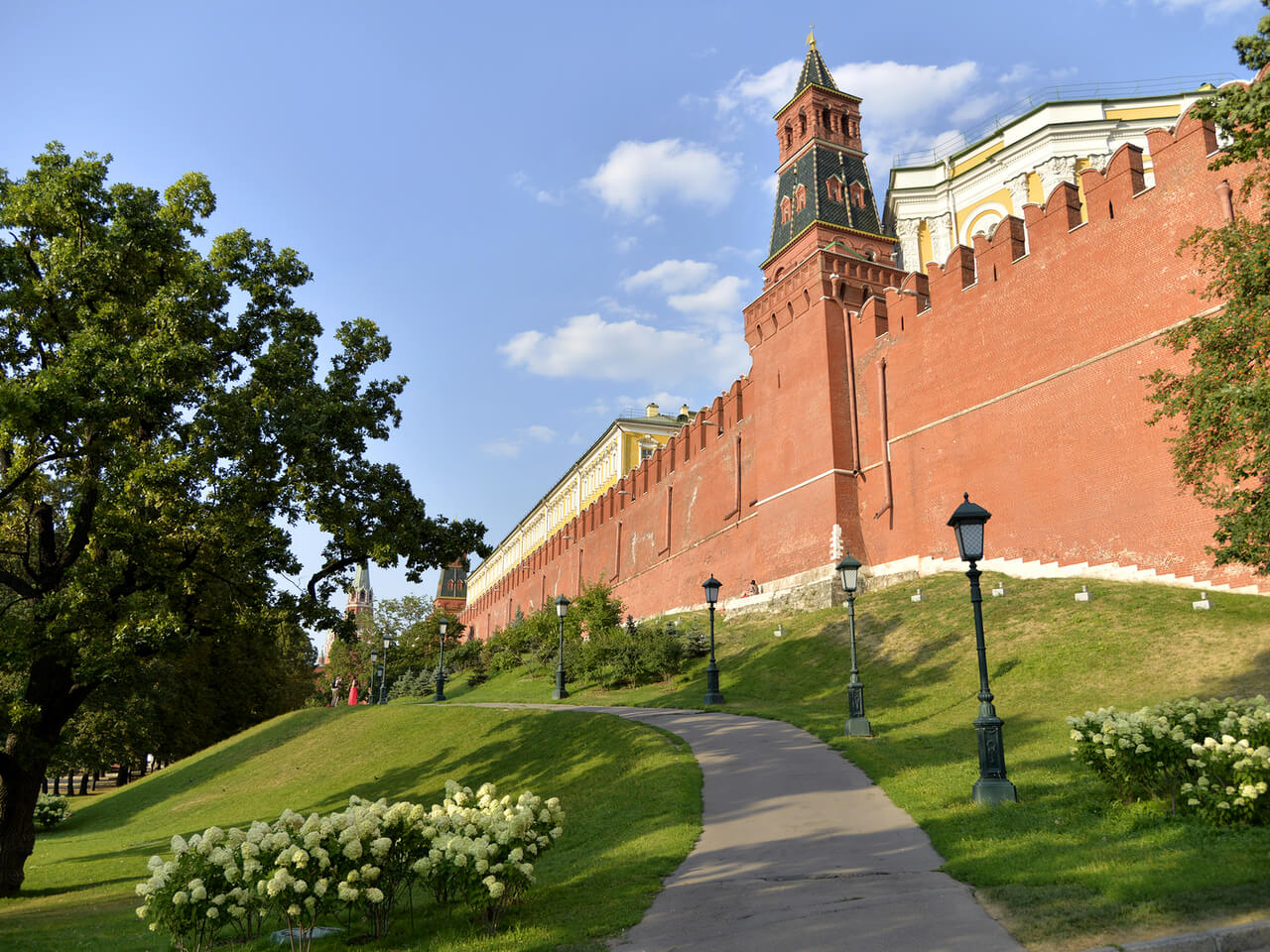 IMAGE: In Russia, the Kremlin towers are famous tourist destinations. One of the tallest towers is the 73-meter-tall Trojitskaya, which recalls the time when Napoleon marched on Moscow in his foolish effort to conquer Russia in 1812.
The four-hundred-year-old Cathedral of St. Basilius, a magnificent church comprising of several chapels clustered around a central core, is located outside the Kremlin walls. Each church is lavishly ornamented with tower spikes and onion-shaped domes in a style known as "wedding cake" in the West.
What is the weather in Russia like?
With an average temperature of 11 degrees Celsius (52 degrees Fahrenheit), the weather in Russia can vary vastly, but you can expect it to stay in this range for at least the first half of the month. It won't get much warmer with an average high temperature of 16 degrees Celsius (60 degrees Fahrenheit) in the city, and it won't get too chilly either with an average low temperature of 8 degrees Celsius (46 degrees Fahrenheit).
September is one of the best months to visit Russia. There will be plenty of amazing offers to take advantage of when you visit Moscow during a less congested season. September is not only lovely but also affordable, with specials on airfare, hotels, and other accommodations, which is great for family trips.
Lake Baikal
Lake Baikal is difficult to beat when it comes to breaking records. This gigantic high-altitude rift lake in Siberia is the world's oldest and deepest lake, reaching a maximum depth of 1,642 meters and estimated to be more than 20 million years old.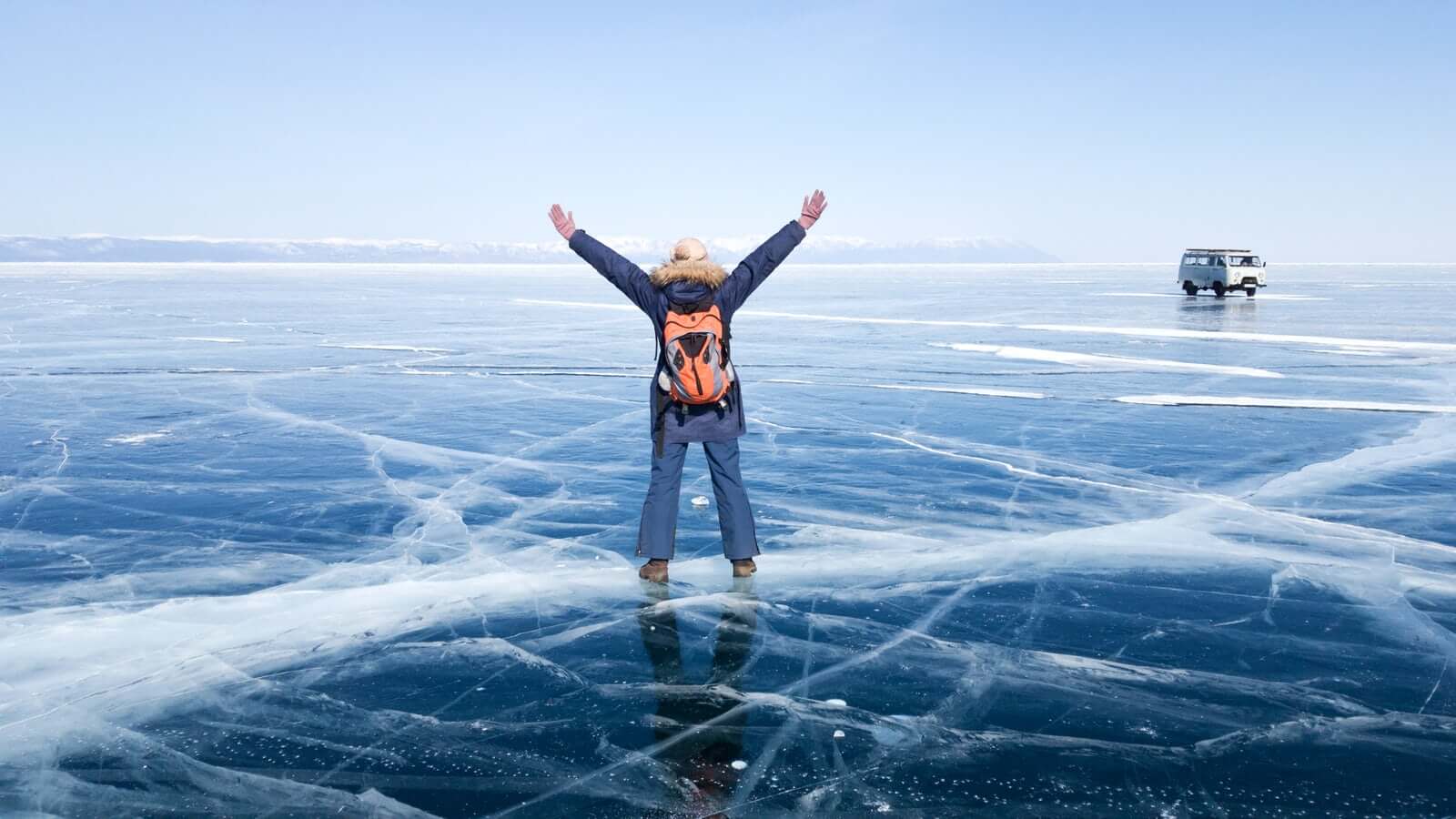 IMAGE: Lake Baikal is the world's largest freshwater lake, with more than 20% of the world's freshwater.
Visa requirements
Most citizens of countries other than the former Soviet Union will be needed to apply for a visa before they travel to Russia. The procedure is simple, but an invitation from a Russian citizen or a certified tourism operator is essential.
Russian food has a lot to offer as well, but it comes with some unusual names. If you want to make the most of your gastronomical excursions, you should do some homework ahead of time on the varied foods available each season, so you aren't trapped eating borscht (beetroot soup) every day.
The world's largest country truly has it all—warm sands, valleys, mountains, and freezing lands, as well as an astonishing amount of wonderful natural locations to impress any visiting family.
Now that you have learned a little bit more about this country, it is time to make your travel plans. Remember to also gear yourself with some maps and guidebooks and enjoy exploring everything Russia has to offer you as a family.