Renaissance New York Midtown Hotel is ideally located only four minutes walk from Madison Square Garden and famous Macy's. This newly built hotel offers the perfect location for business and leisure travellers, only five hundred metres from Times Square and six hundred and fifty metres from the Empire State Building. Enjoy the convenience of an on-site restaurant and outdoor terrace.
This luxurious New York hotel provides guests with non-smoking rooms, on-site parking and a fitness centre. They offer room service, a twenty four hour front desk and disabled guest facilities, along with a terrace. There is tea and coffee making facilities in all the guest rooms, along with spectacular city views.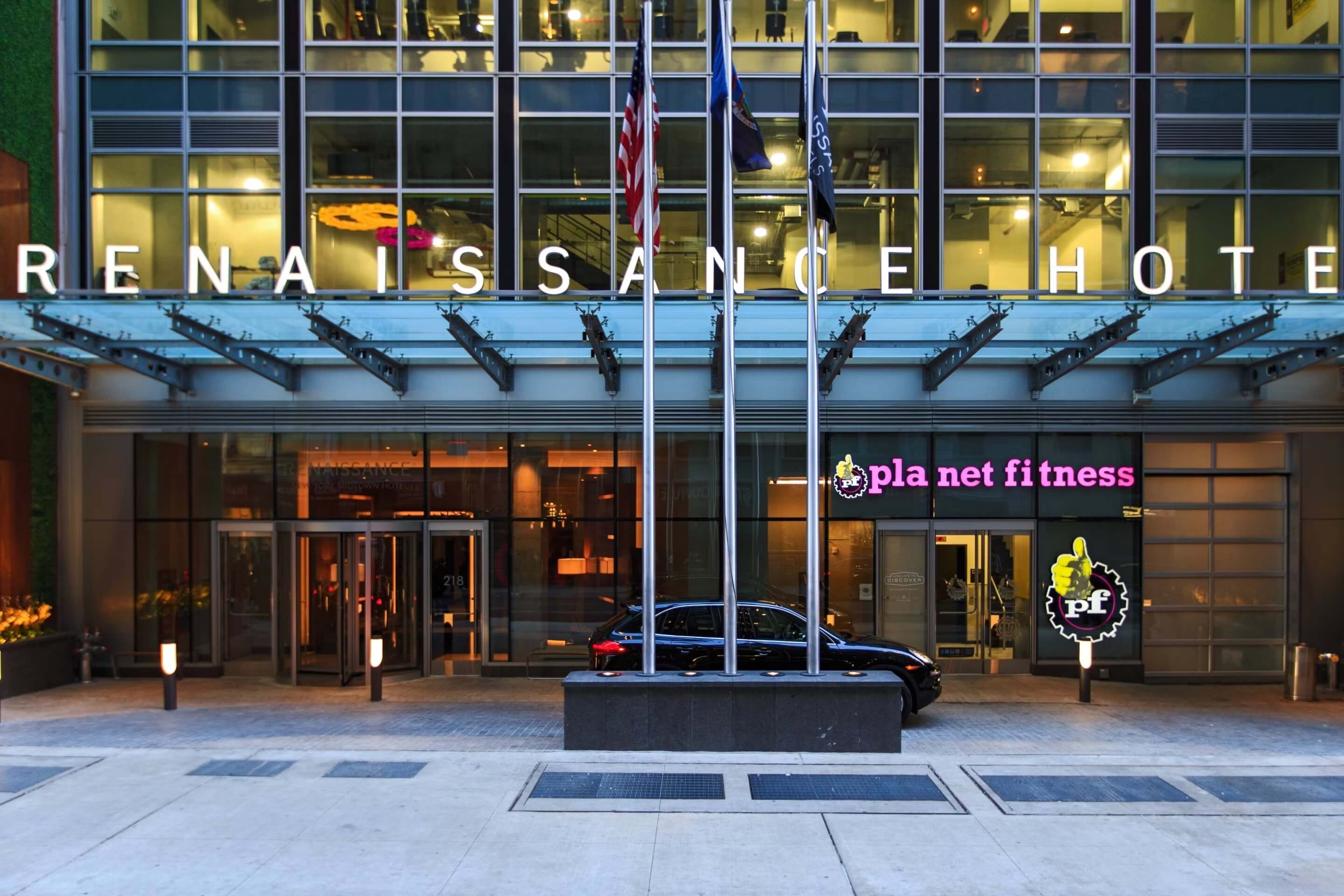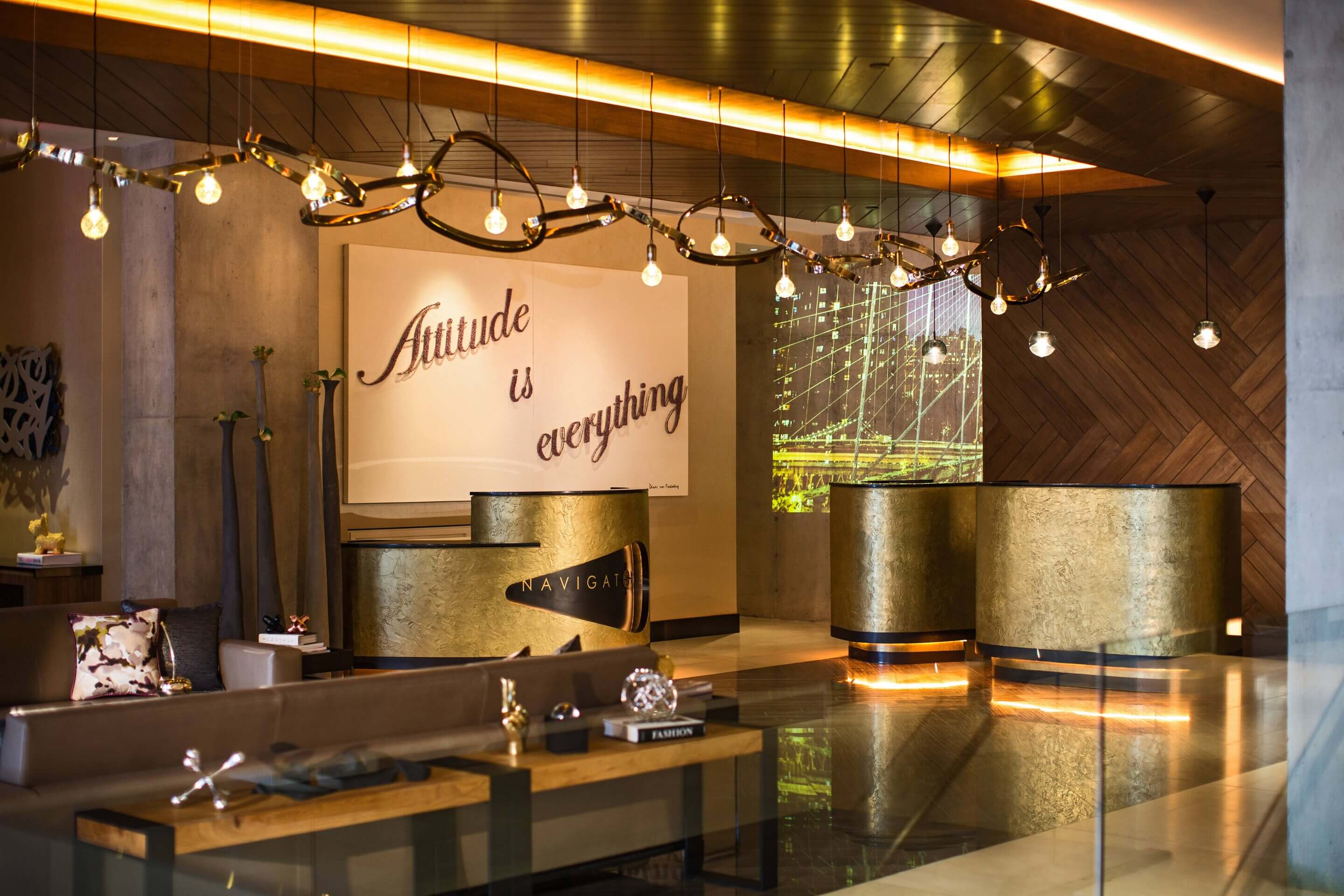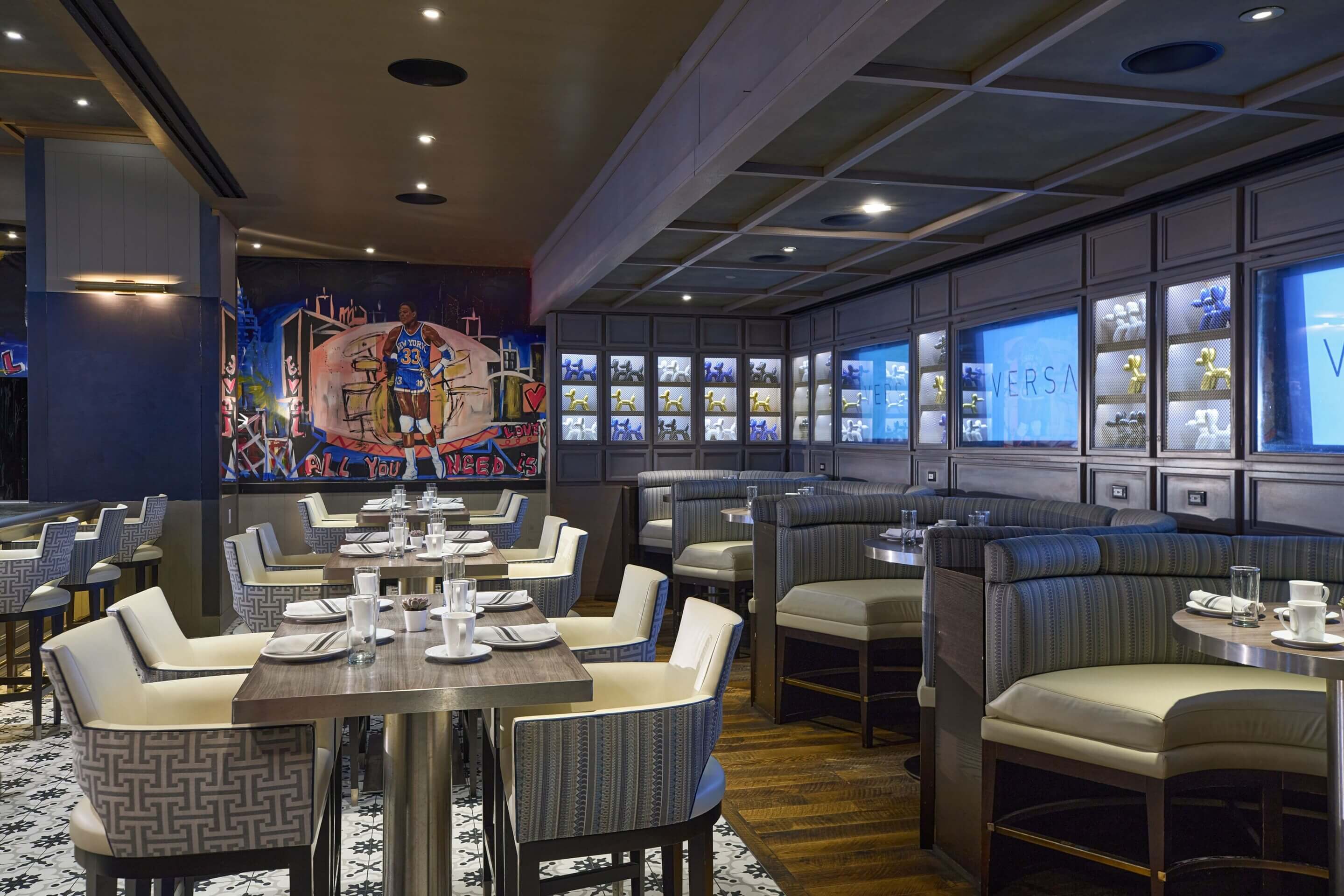 Why You Should Go There
Whether you are travelling to New York for business or leisure, you will find the Renaissance New York Midtown Hotel provides the perfect base to explore all that New York has to offer. The Chrysler Building, Rockefeller Center, the Museum of Modern Art, Strawberry Fields, the Brooklyn Bridge, Statue of Liberty, and the Bronx Zoo is all within fifteen kilometres of the door. Staying at this luxurious hotel you will enjoy the convenience of an ATM on site, concierge services, express check in and check out, along with private check in and check out facilities.
Planet Fitness is located inside Renaissance New York Midtown Hotel providing you with all the exercise equipment and machines you need to stay updated with your fitness goals. The fitness centre opens from 5am to 11pm Monday to Thursday, 5am to 10pm on Friday and 7am to 7pm on Saturday and Sunday. In addition to this, the on-site restaurant offers the finest American cuisine with a great ambience. This restaurant is family friendly, modern and the perfect choice for a romantic dinner or to enjoy cocktail hour.
Accommodation
Renaissance New York Midtown Hotel offers three hundred and forty eight rooms, spanning over thirty nine floors. All rooms enjoy the convenience of a flat screen television with satellite channels, en-suite bathroom with complimentary toiletries and a mini refrigerator, along with coffee and tea making facilities.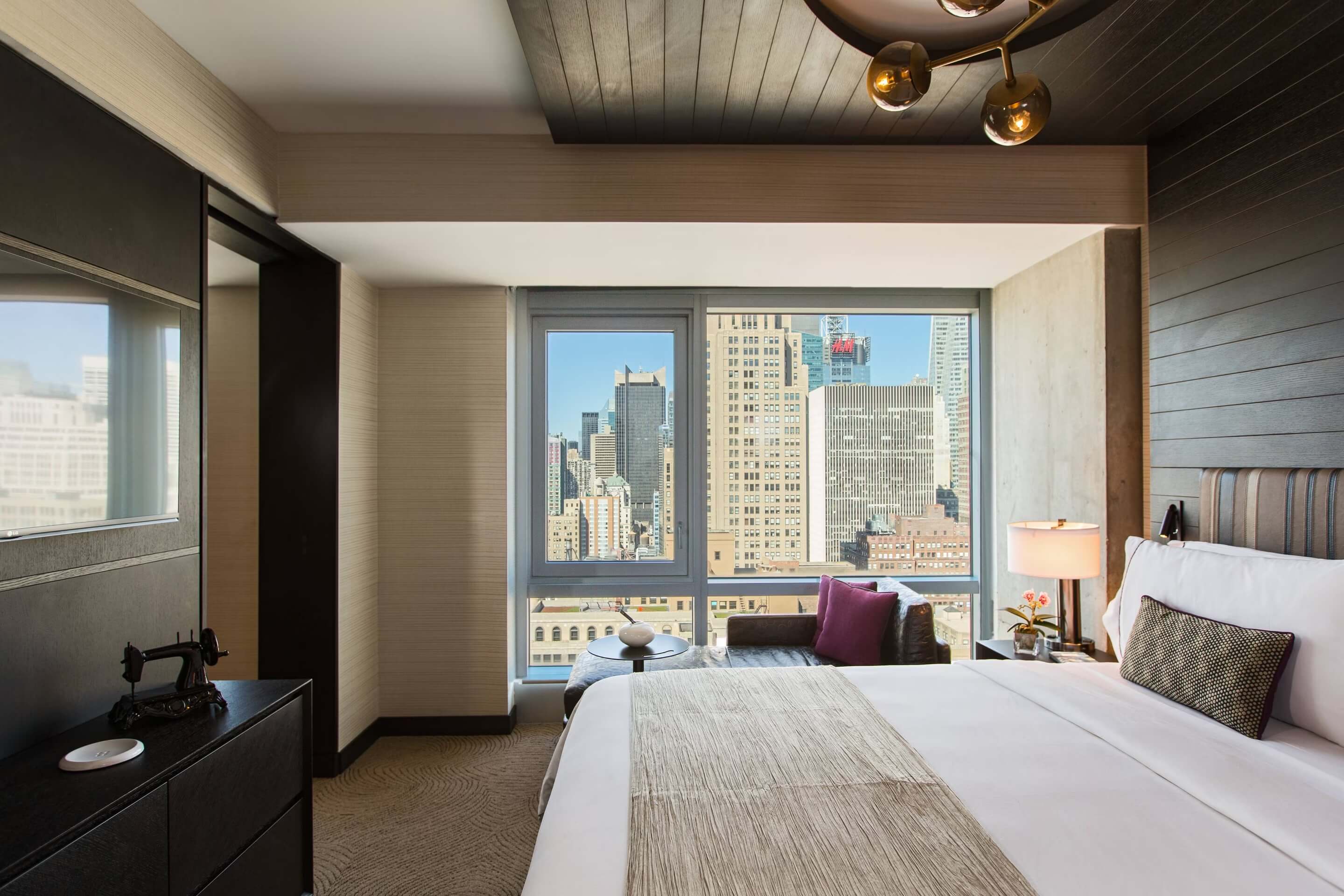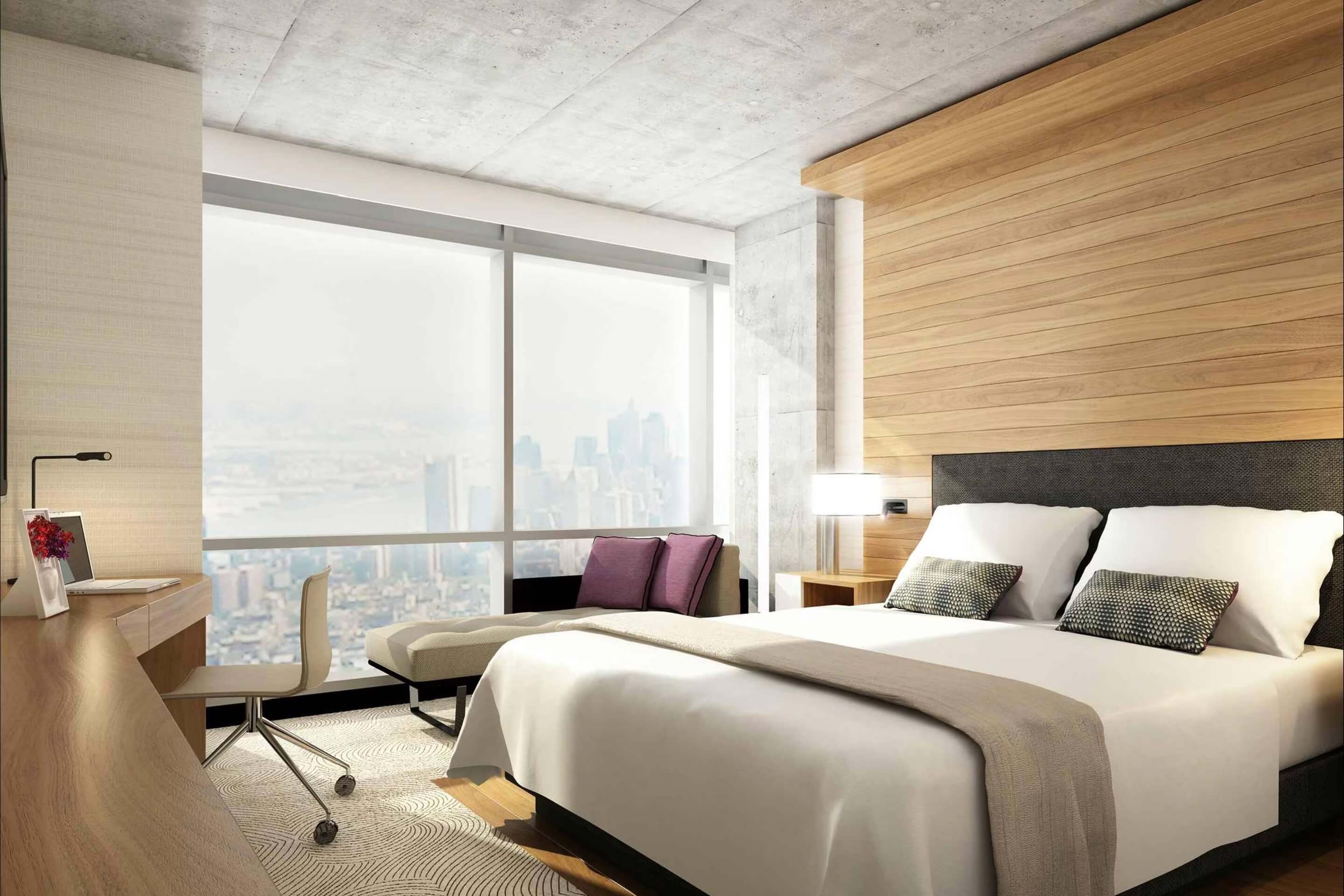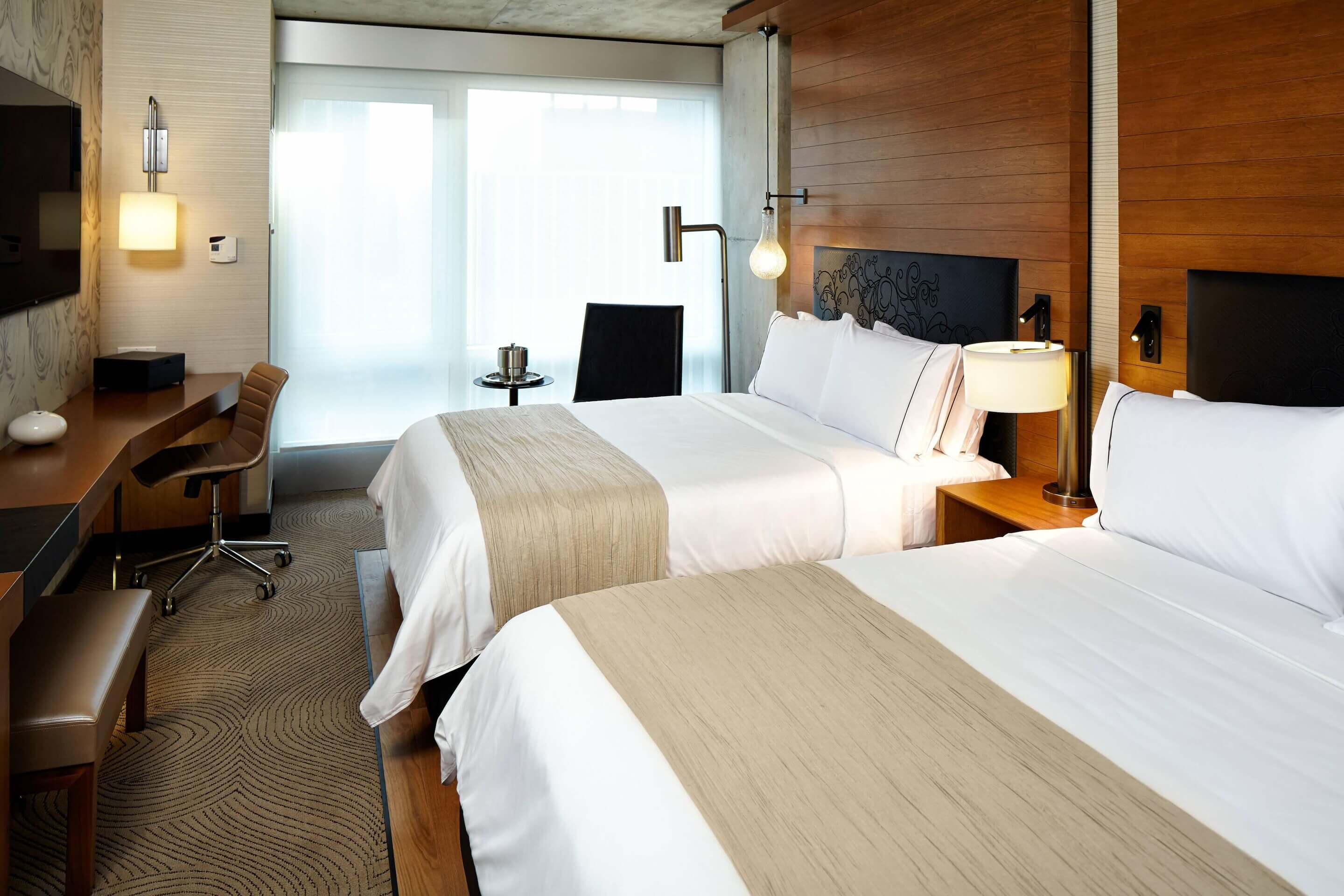 Enjoy a wide selection of guest rooms. A popular choice for two adults is the Queen Room with City View that offers twenty eight square metres of air conditioned space and a marble en-suite bathroom. The King Room with Terrace offers you a private outdoor terrace area to watch the hustle and bustle of the street below. This air conditioned guest room is twenty two square metres complete with en-suite bathroom and coffee maker. If you are four adults or two adults with two children, you may want to consider the Queen Room with Two Queen Beds that offers a double room spanning over twenty eight square metres with tea and coffee making facilities and flat screen television.
Executive Club Lounge and Kids Club
Renaissance New York Midtown Hotel offers an exclusive Executive Club Lounge, unfortunately they do not have a Kids Club.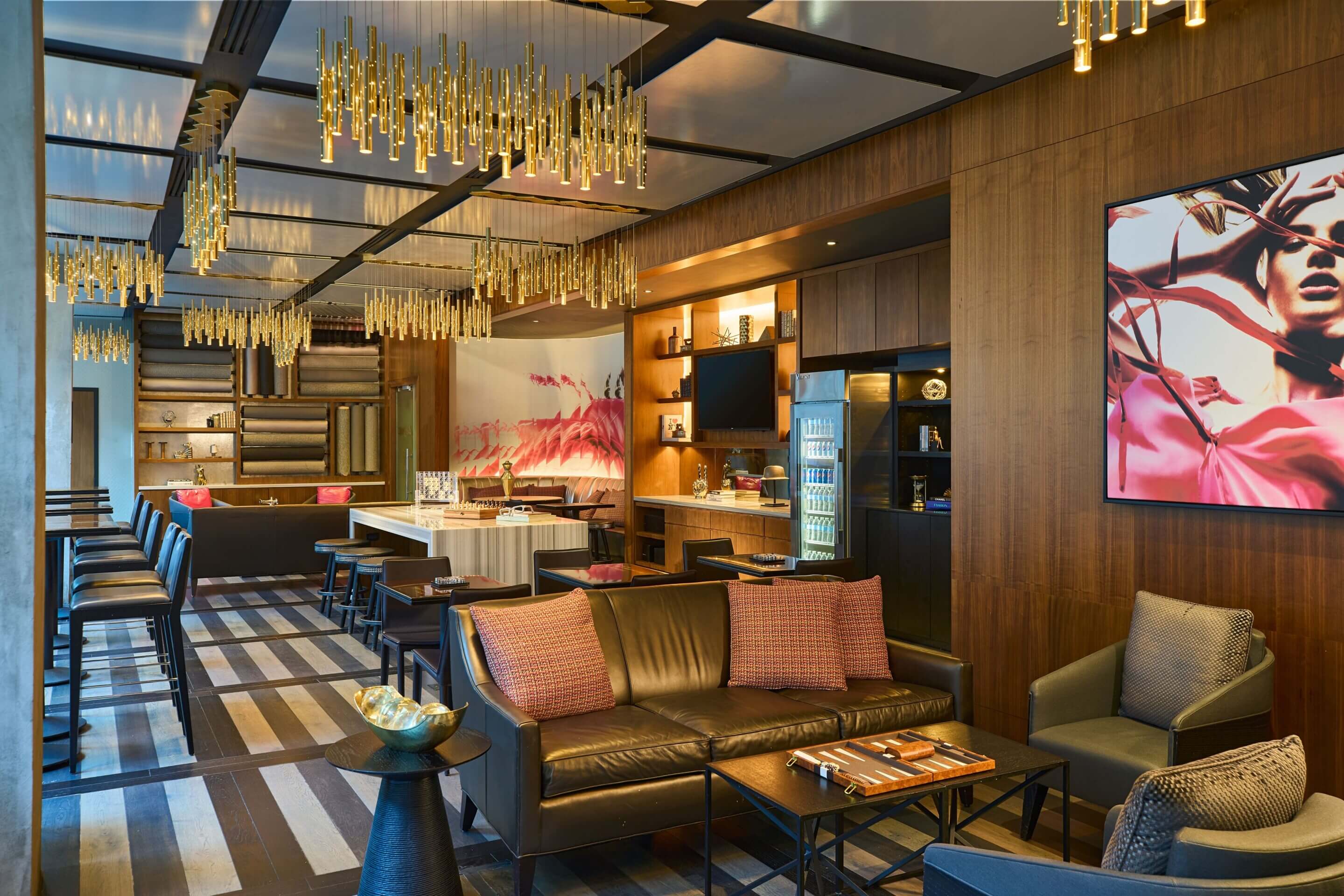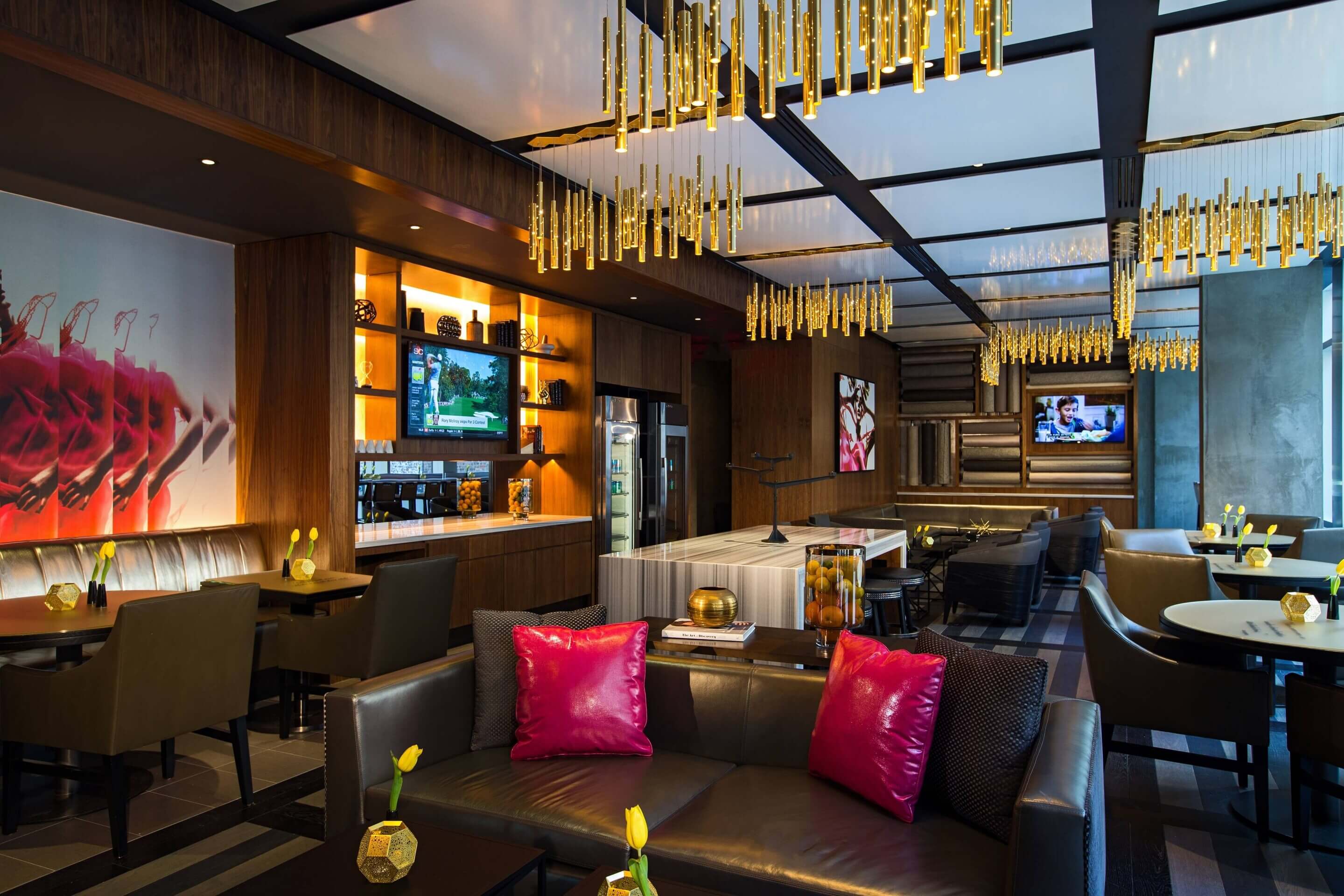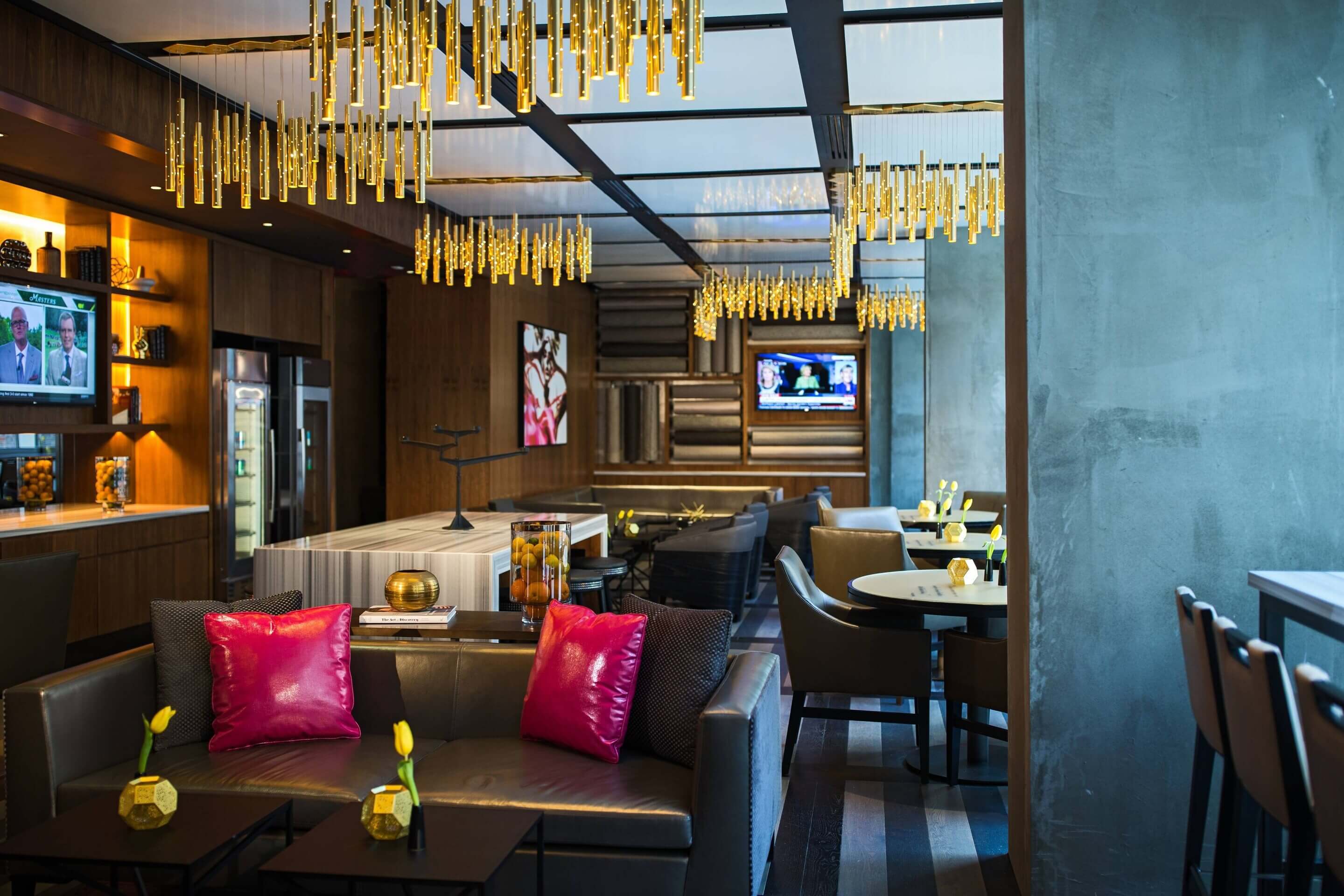 The executive club lounge at Renaissance New York Midtown Hotel is exclusively open to Platinum, Titanium, and Ambassador guests. Located on the sixth floor, the executive lounge offers a modern space with high tech amenities and exclusive privileges. You can read about their Executive Club Lounge by clicking on the button below:
Renaissance New York Midtown Hotel Executive Club Lounge