The executive club lounge at Ritz Carlton Macau offers exclusive access and benefits to business and leisure travelers, located on the fifty third floor and open daily from 6.30am to 11.30pm for your convenience. Enjoy five complimentary food and beverage presentations daily, including:
Breakfast from 7am to 11am
Light Lunch offered from 12pm to 2pm
Afternoon Tea is available from 3pm to 5pm
Hors d'oeuvres and cocktails are offered from 6pm to 8pm
Desserts and cordials can be enjoyed from 8.30pm to 10.30pm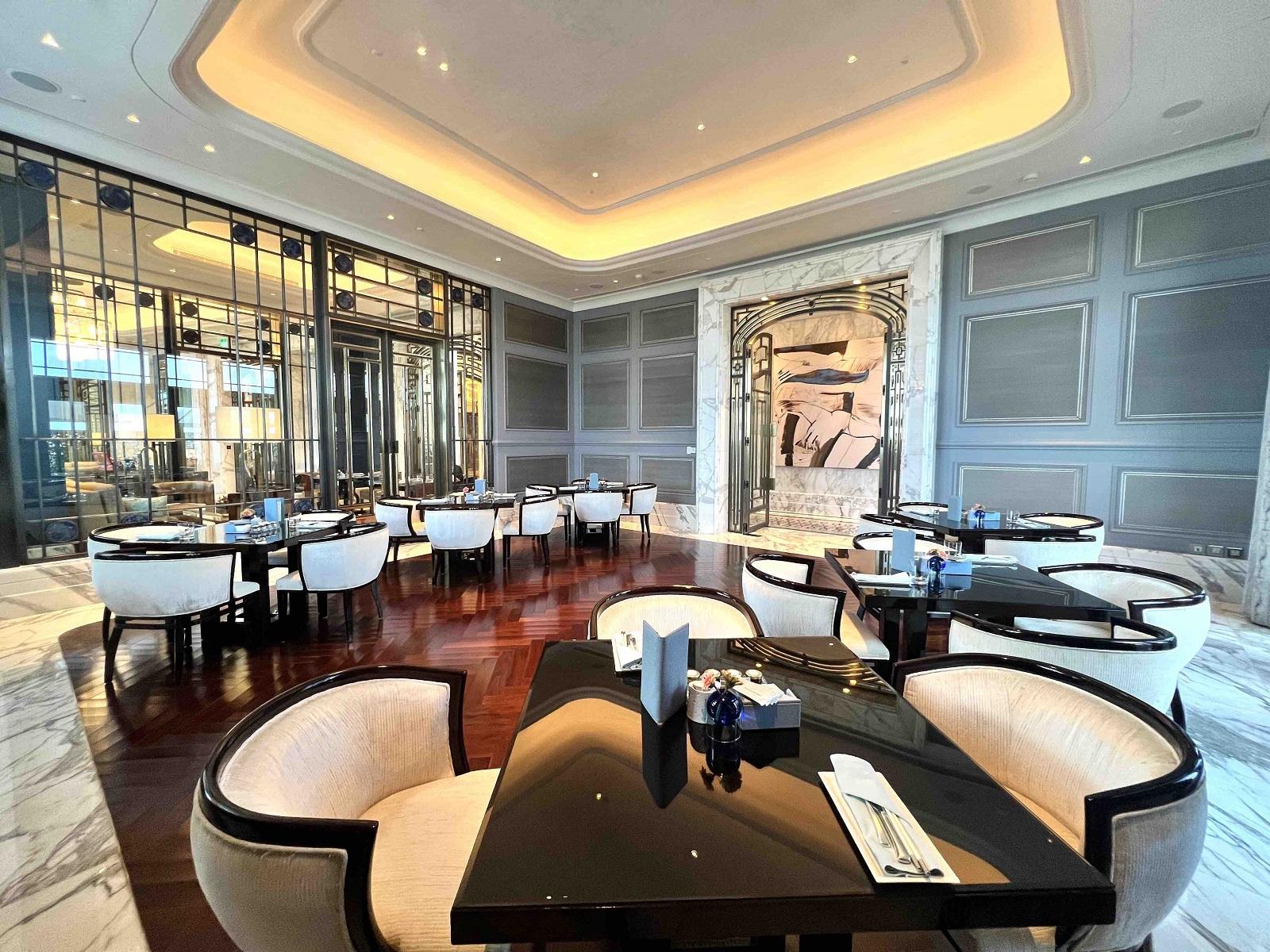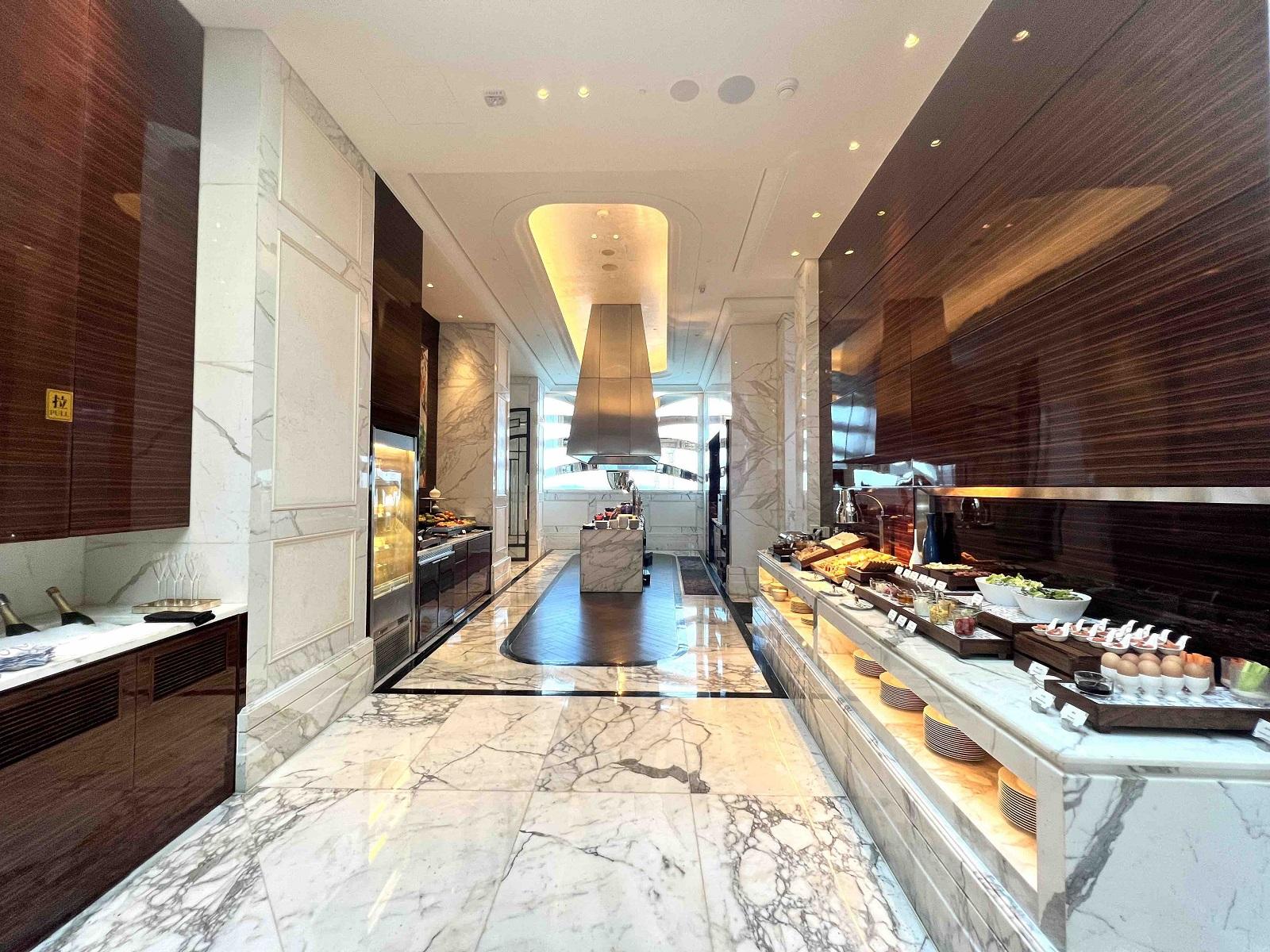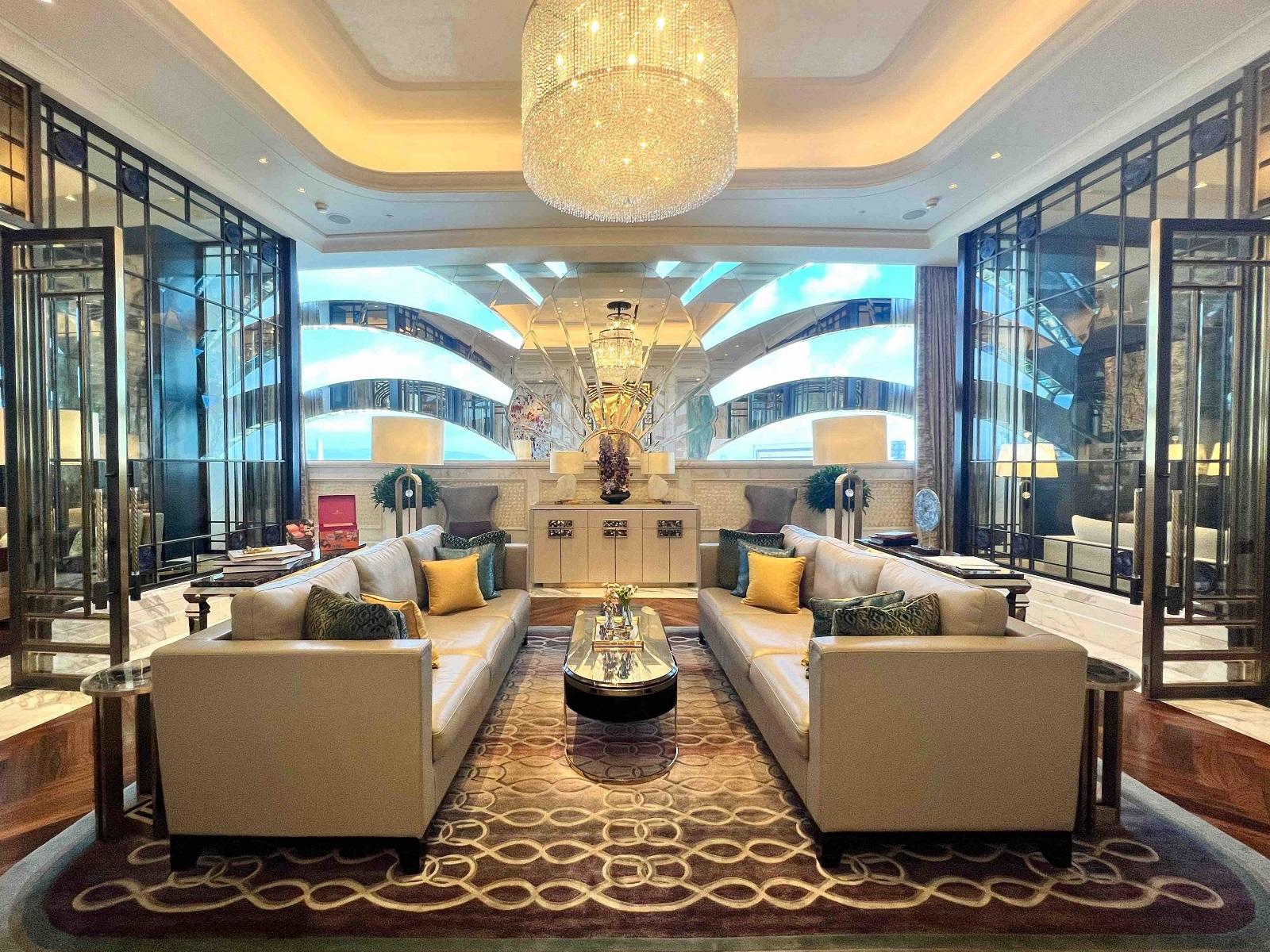 The executive club lounge offers exclusive access to guests staying in the hotels club level guest rooms and suites, offering an elevated guest experience.
Excellent Range of Exclusive Benefits
Staying in the hotel's club level guest rooms or suites, offers you a chance to enjoy access to the executive club lounge, along with a full range of benefits including private concierge services and the complimentary ironing of two items daily. Guests also enjoy a complimentary in-town limousine service with one drop off daily from 7am to 9pm, this is a first come first serve service.
In addition to this, you can also enjoy the complimentary printing of twenty pages during your stay, exclusive in-room check in and the opportunity to take part in the experimental events, which are held on Saturdays from 3.30pm to 4pm, with advanced bookings required.
Sheer Luxury with Beautiful Oriental Design
The Ritz Carlton Macau executive club lounge offers you a personalised service during your stay with an elevated guest experience. The executive club lounge offers the ideal place to relax, gather or work. In addition to the five food and beverage presentations daily, you get to relax in a beautifully decorated executive club lounge with an elegant atmosphere and attentive service.
The dining area and lounge are separated, both offering plush seating where you can enjoy an evening cocktail or catch up on your emails using the high speed internet. The executive club lounge is designed with an Oriental design, complete with spectacular chandelier, offering you a place to relax after a day of exploring the sights or after a full day of business meetings. It offers sheer luxury with a professional team.