Situated right on JBR Beach for ease of access to all popular amenities and places of interest that appeal to visitors from all over the world, Rixos Premium Dubai JBR offers luxury, style and the elegance one would associate with a top-class hotel that continues to impress. Every room, areas such as lounges, restaurants and terraces from where to marvel at the vistas all round, is testament to the foresight of the architects and designers that came up with a glamorous destination where contemporary living can be best enjoyed by the guest with high expectations.
Rixos Premium Dubai JBR is a 35-storey building featuring 414 luxurious rooms and 9 restaurants that offer fine dining options from around the world for the connoisseur to add to a great experience. Being a premier destination of the highest calibre, Rixos Premium Dubai JBR offers guests a memorable stay with floor-to-ceiling windows in the rooms which are stylishly decorated. Opportunities to enjoy fine dining and shopping inside the hotel, as well as opportunities to exercise and take advantage of the wellness packages on offer, are among the highlights.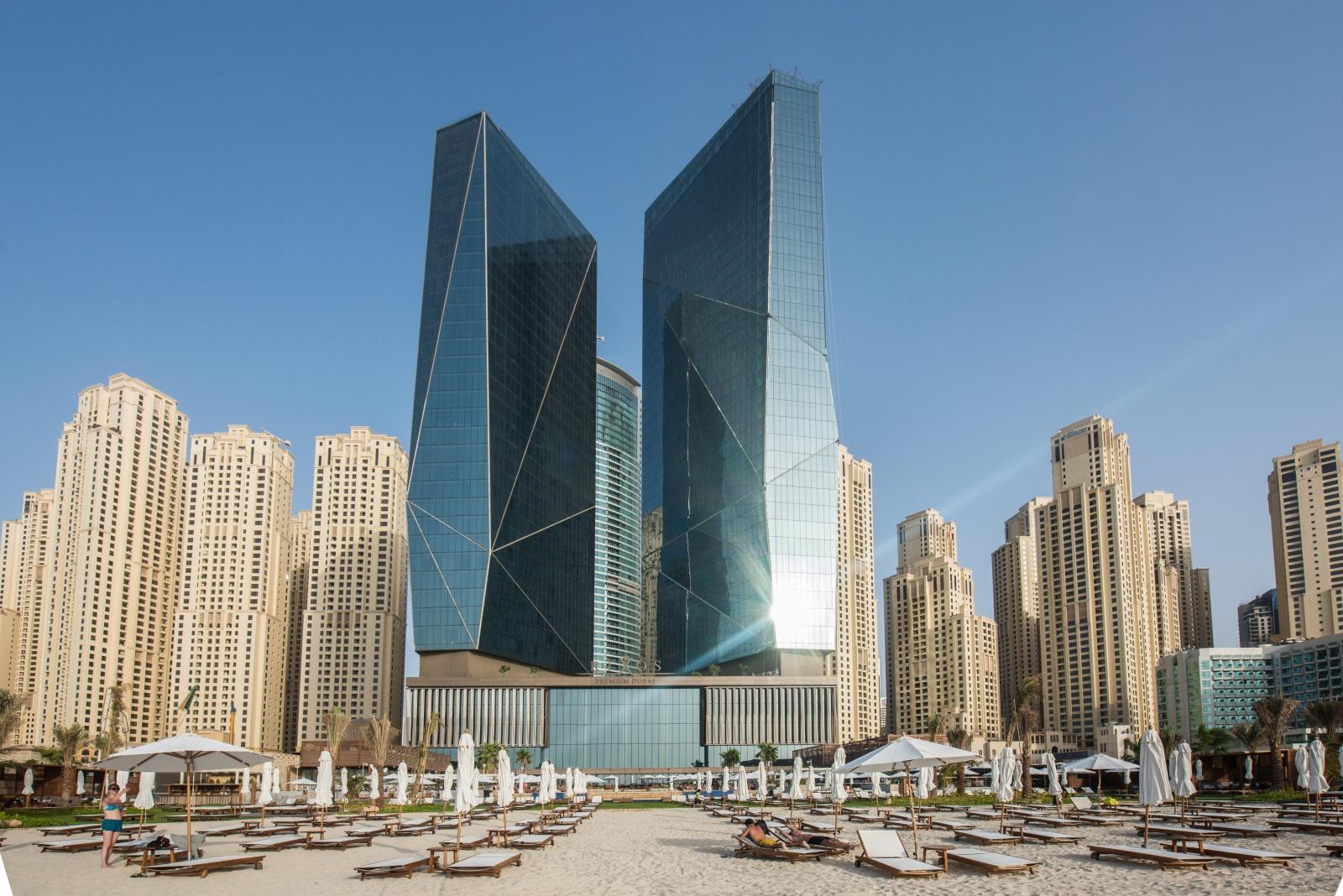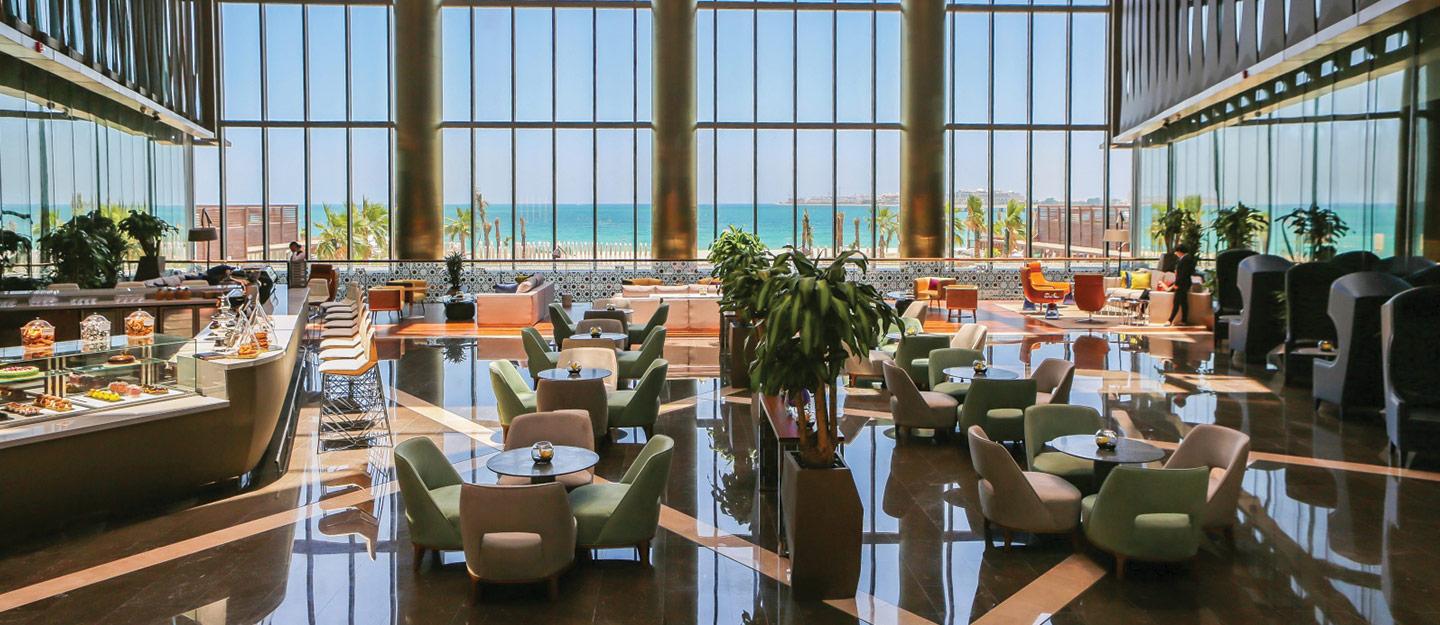 Why You Should Go There
Rixos Premium Dubai JBR is close to the city's business district, famous shopping malls and entertainment areas. Sun lovers and those guests that enjoy a few hours at the beach, will not be disappointed since easy access to Meydan Beach makes it easy to stretch out on the sand and relax. Guests that want to discover the best spots for shopping can prepare themselves for great choices at The Walk, The Beach, Dubai Marina Mall and other fine choices all less than a kilometre away. Further attractions include the popular Aquaventure Waterpark, Burj Al Arab Tower and Dubai Autodrome. Enquire about the shuttle service if walking is not a viable option.
Guests can relax at the sparkling swimming pool with its bright sun terraces, or they can visit the highly rated Spa and Wellbeing Facility referred to as Naturelife Spa Premium for an experience to cherish for a long time afterwards. Lose yourself in the Turkish-inspired steam and treatment rooms, often remarked upon because of the Hamman which is popular with groups of friends, couples and singles alike. Fitness classes and personal trainers are available to help reduce your stress and keep your body in shape. Different culinary choices , snack bars and entertainment add to guests' experiences if they are looking for a luxurious, smart, stylish destination during their Dubai stay.
Guests are treated to exceptional service and choices, with luxury in all rooms and suites emphasised. The views are sensational, and carefully chosen décor delights the senses. Room service, free Wi-Fi in all areas, daily housecleaning services, with laundry and ironing additional options, are welcome features. Babysitting and child-minding services can be arranged. The professional staying at Rixos Premium Dubai JBR has access to the business centre. Excellent conference and banquet facilities are popular and often booked way in advance. Time to relax and enjoy night-time entertainment and drinks at the bar offers more excitement. Enquire about car hire and take advantage of the free on-site parking, the outstanding reception services, currency exchange facilities and express check-in and check-out procedures to experience what great service and attention are about.
Accommodation
Rixos Premium Dubai JBR offers four types of rooms and five types of suites to meet different demands and requirements. Options include their Deluxe King Room, Premium King Room, Premium One Bedroom Suite and Crystal Two Bedroom Suite.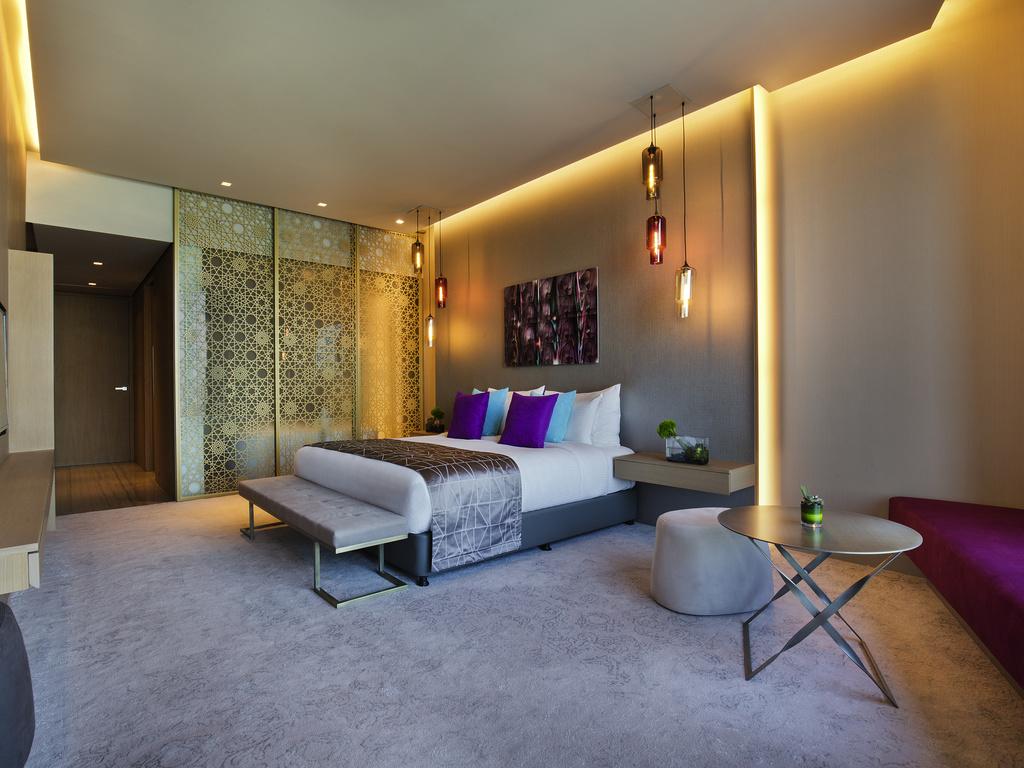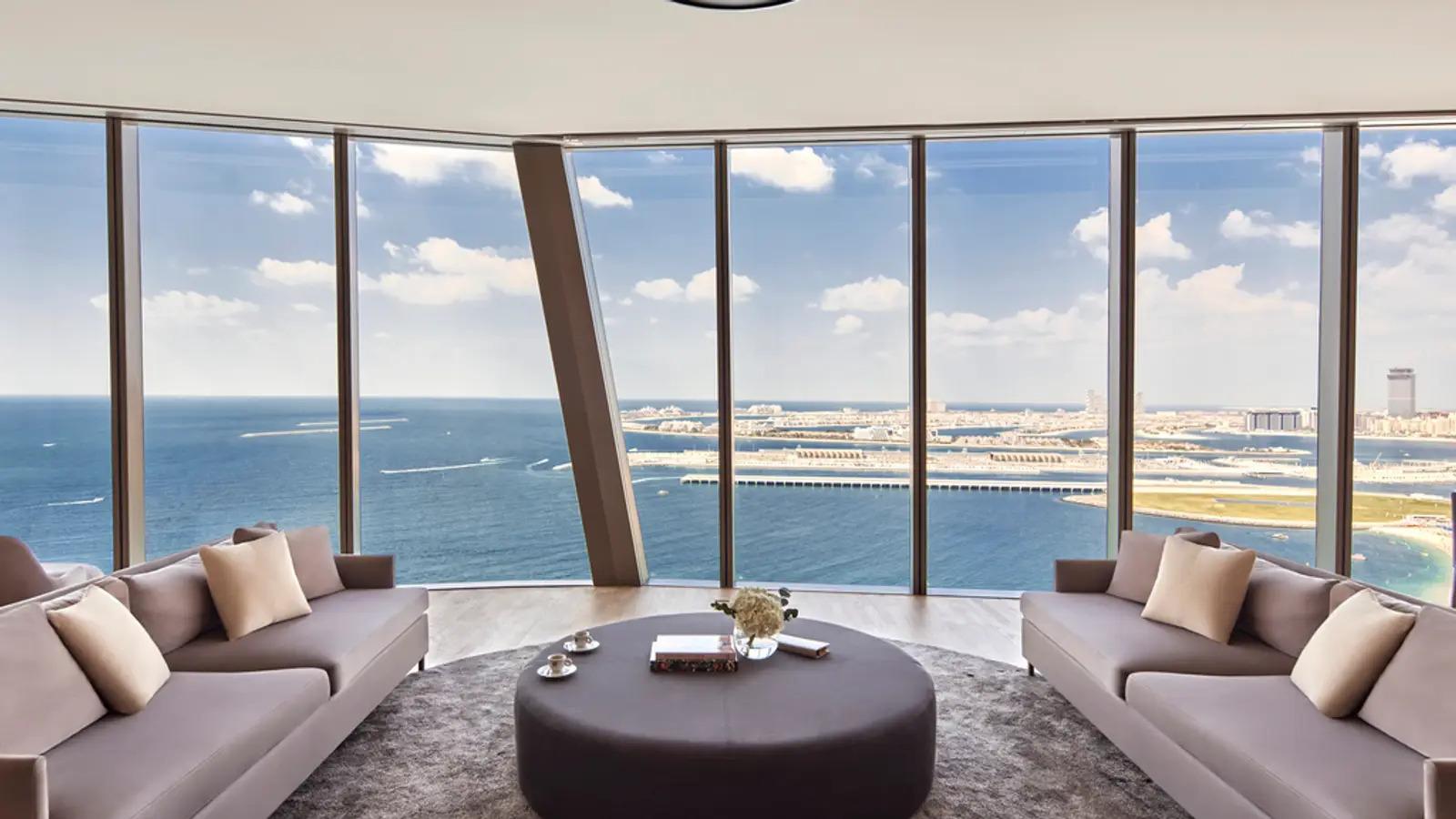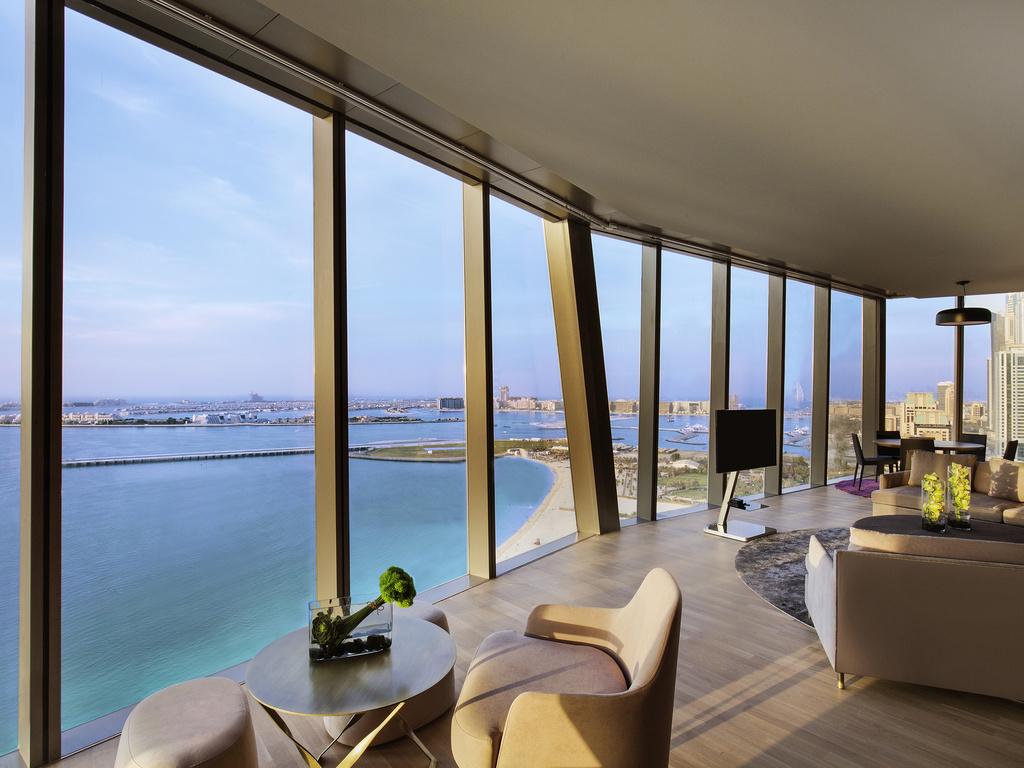 All rooms have floor-to-ceiling windows with sensational views, some of the ocean and the world's largest Ferris Wheel, the Ain Dubai, while others offer you views of Dubai's skyline and city skyscrapers. Rooms have flat-screen TVs and seating areas, beautiful bathrooms with shower and bathtub, tea- and coffee makers, and offer digital key access. Families will be glad to know that in addition to babysitting, Rixos Premium Dubai JBR offers kid-friendly buffets and special diets on request. Services and attention to detail in every respect add to the allure Rixos Premium Dubai JBR holds for their visitors, many of whom return often.
Executive Club Lounge and Kids Club
Rixos Premium Dubai JBR has a great Kids Club, but unfortunately no Executive Club Lounge.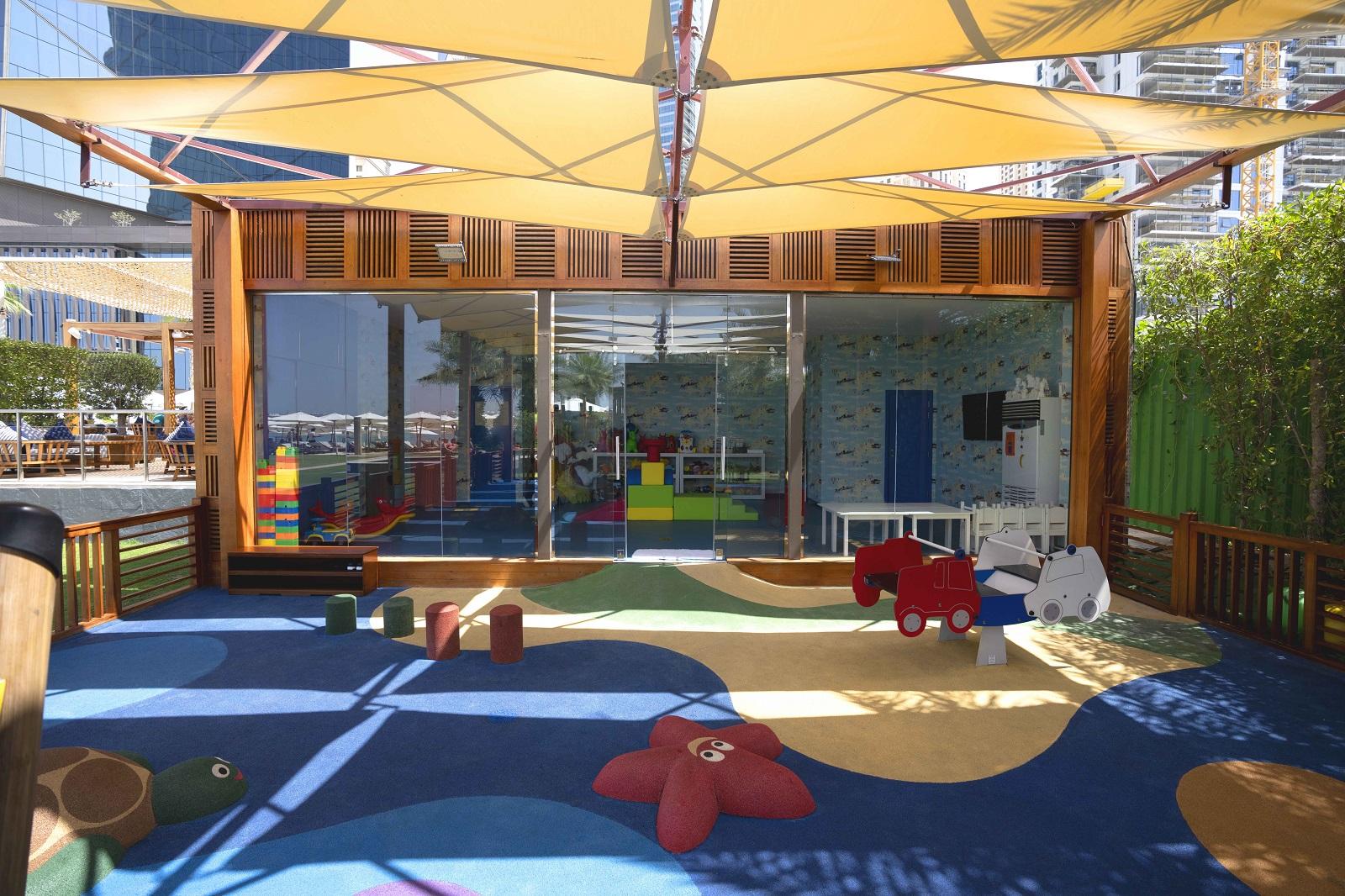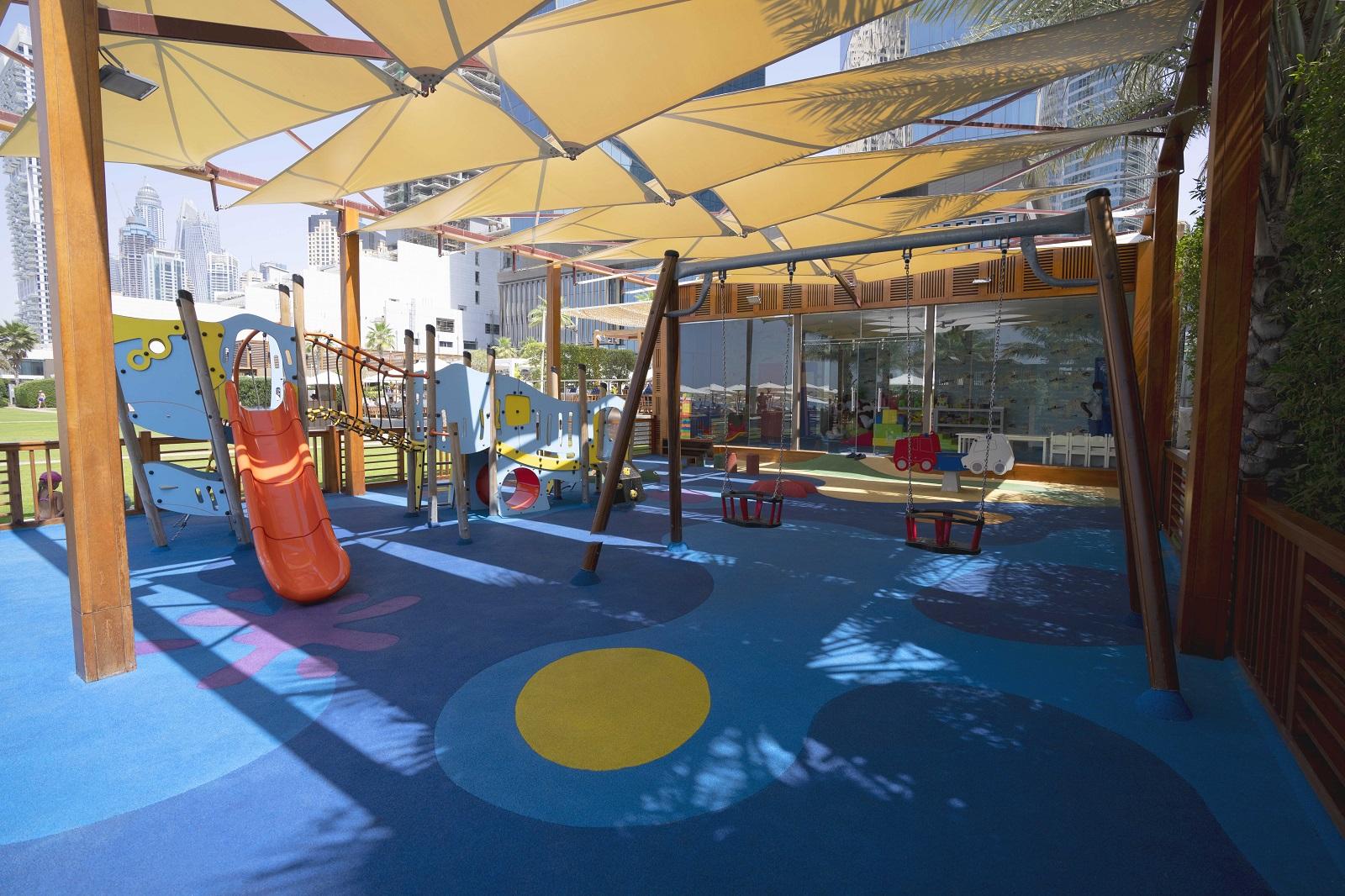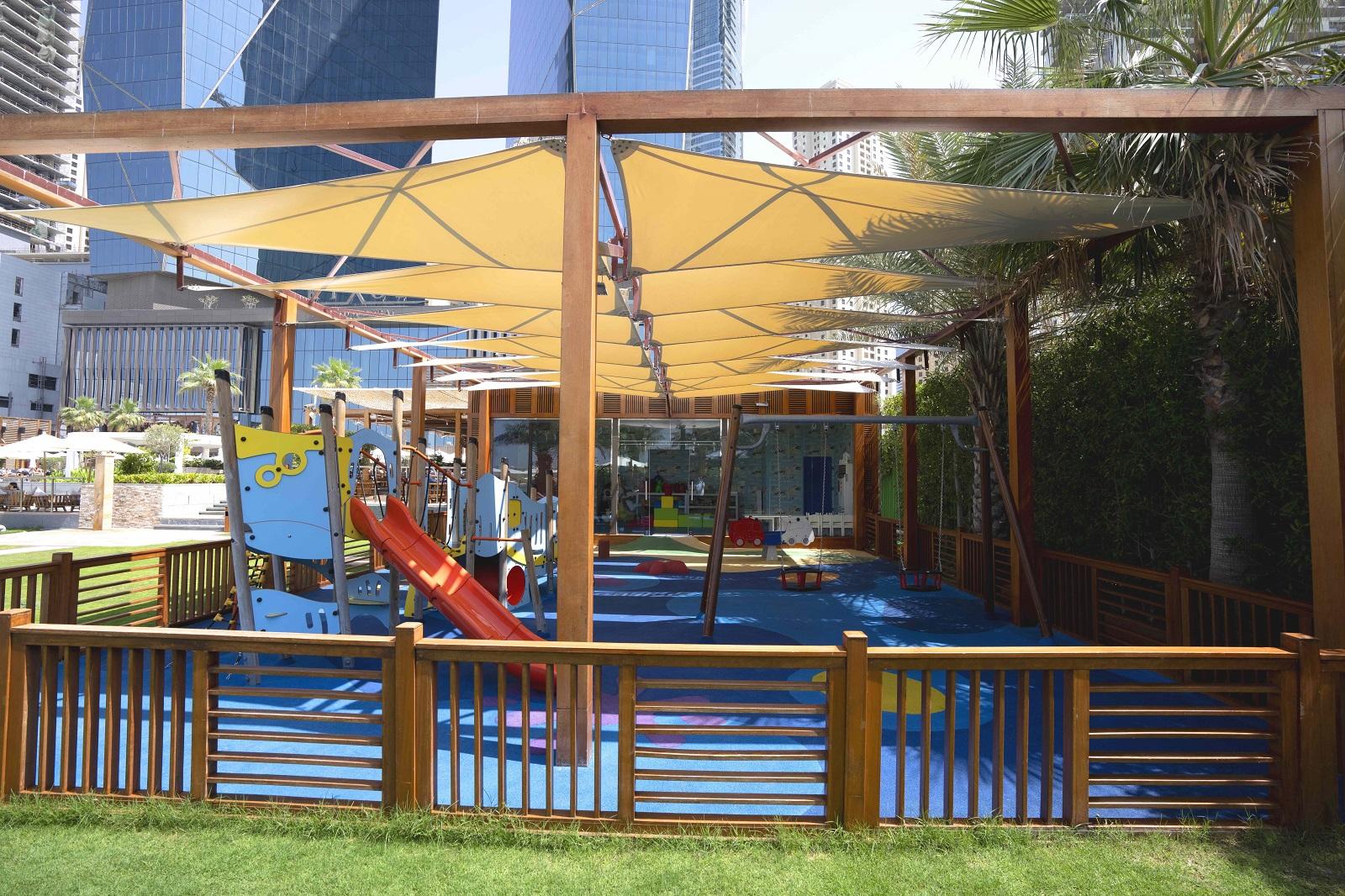 The Kids Club at Rixos Premium Dubai JBR keeps the young ones busy and entertained while the adults attend to their own affairs. You can read about the Kids Club at Rixos Premium Dubai JBR by clicking on the button below:
Rixos Premium Dubai JBR Kids Club