The Kids Club at Rixos Premium Dubai JBR is known as Rixy Kids Club and offers the little ones hours of entertainment and fun while in the care of specially trained staff that understand what children are looking for when it comes to arranging playtime and activities that interest the young set. Kids from 4 years and up are welcome to attend free of charge, but parents of those younger than that must book a baby-sitting service.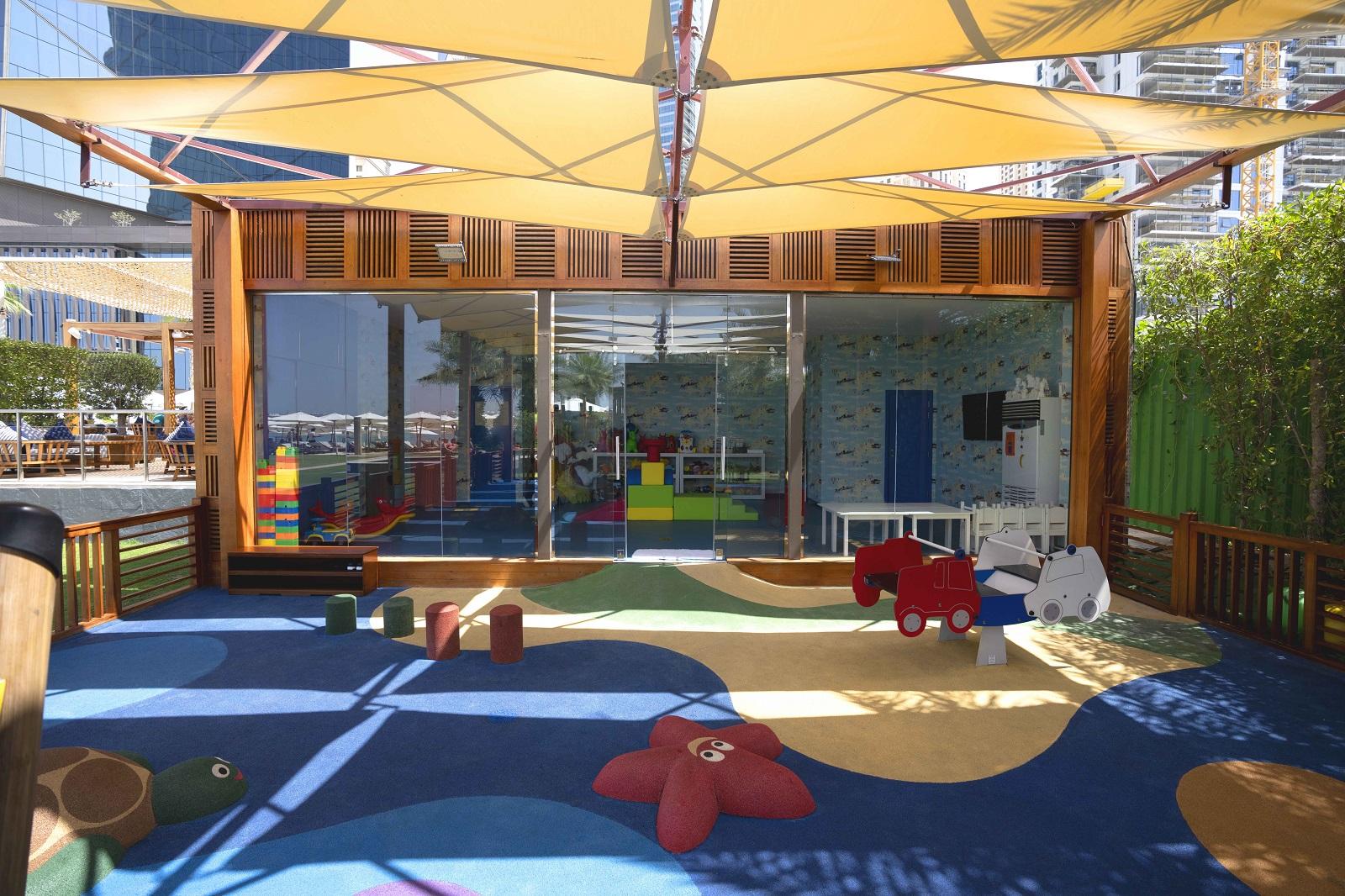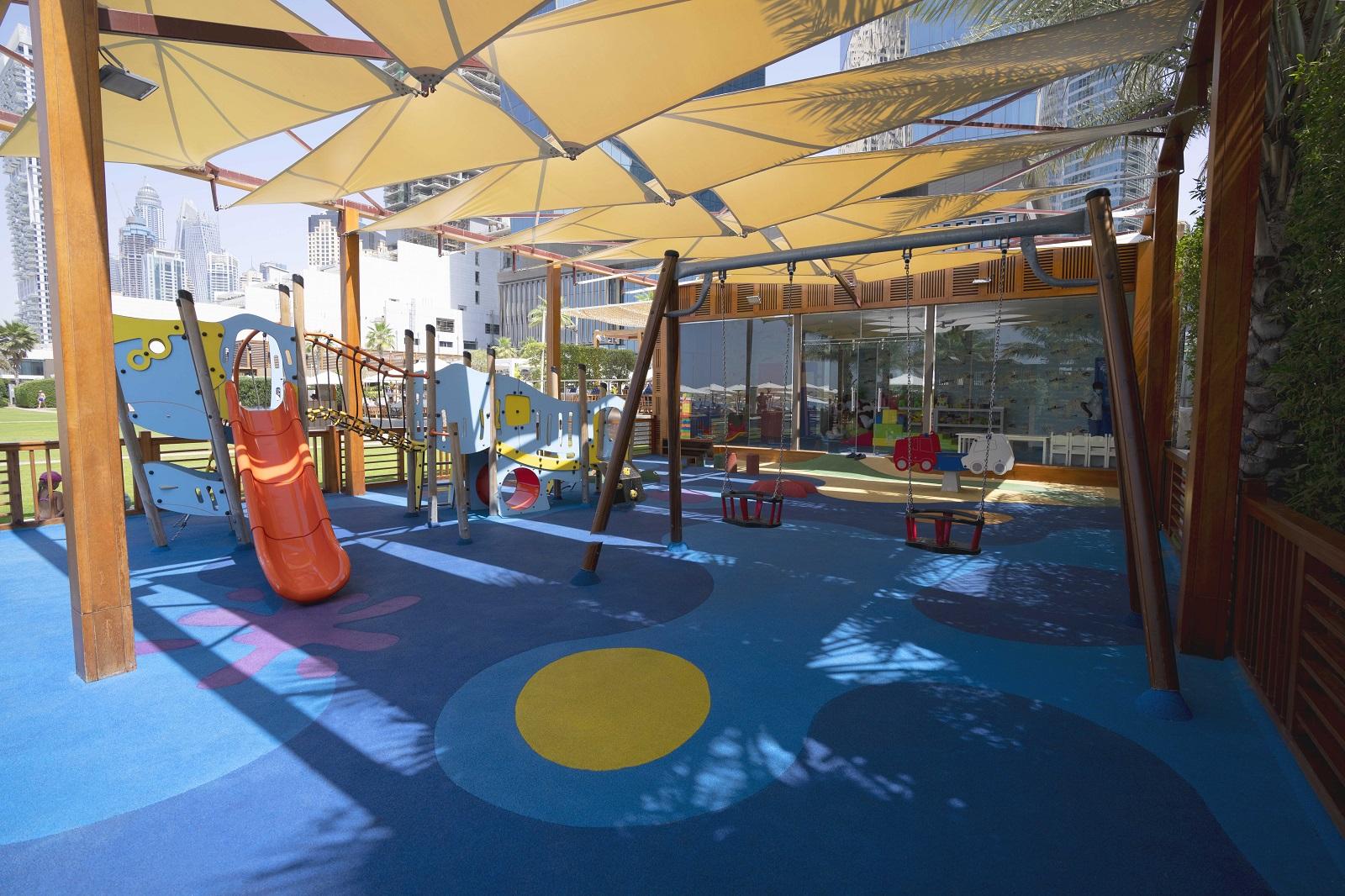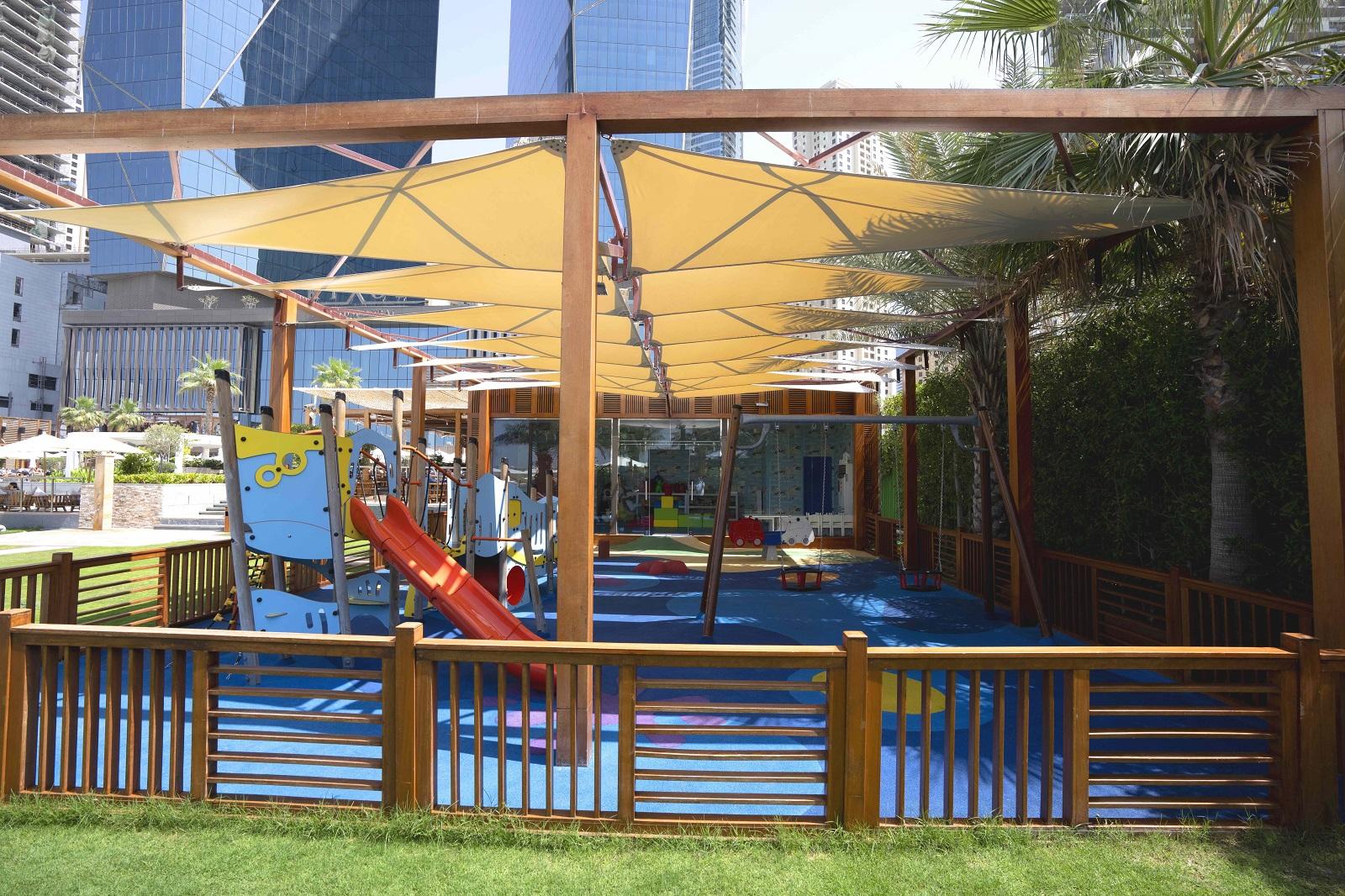 Parents can schedule their routines around the following times if they want their kids to attend the Kids Club: Opening times are between 10 am and 7 pm, with an hour set aside for sanitation of the Kids Club between 1 pm and 2 pm. Part of the success of the Kids Club at Rixos Premium Dubai JBR is found in the arrangement of both indoor and outdoor activities as per specific schedules that allow the young ones to alternate between spending time on the swings and slide outside and testing their ability at creating one or more objects as part of the arts and crafts program inside.
Safe, Entertained and Stimulated
Children love to play, and even more so if their games include the opportunity to learn at the same time. At Rixos Premium Dubai JBR this is the aim of management and dedicated staff, all the while making sure that every child is safe, feels welcome and cherished, and is given the attention they need when their parents are not present. Programmes are scheduled to ensure good balance between physical activity and stimulation of the young mind. At the Kids Club children are exposed to different activities, all of which carry elements of learning, whether it is to introduce the child to climbing areas, running around or other forms of free play, while inside they can partake of various group activities.
Varied Activities to Keep Children Entertained and Amused
Staff in charge at the Kids Club set aside time for fun and games, for arts & crafts and activities such as face painting. There is also movie time, interactive play, and opportunities to learn from one another and the staff members in charge. Different soft toys, books, blocks to build objects with, and group work help to stimulate curiosity. These experiences are pleasurable and satisfying for the children, and for the parents it provides the assurance that the little ones are offered a safe, happy place where they can have fun and learn at the same time. The Kids Club at Rixos Premium Dubai JBR promises hours of fun in a clean, roomy area within safe confines and under experienced supervision.