Top 5 Leading Family Friendly Hotels in Israel
Selecting one of the best hotels in Israel for your family shouldn't be left up to chance! Our review of the top 5 luxury hotels can help you decide where to stay and feel confident booking. The wrong accommodations can put a damper on your holiday, and it is often impossible to change once you arrive for your travels.
Dan Carmel Haifa
Start your day here with free breakfast, after a great night of sleep in the comfortable rooms. Since this hotel is on a hill, it offers one of the best views of the Mediterranean and Haifa Bay. Carmel Centre is very close, and you can easily walk to the shops and cafes there. Plenty of live entertainment is found in that area your family will love!
Food can be delivered to your room, and the menu includes popular children's meals. The outdoor pool is heated and a common spot for families to relax and have fun together. The Kids Club at the Dan Carmel Haifa hotel is a huge hit! Your children will enjoy the various activities offered. There is babysitting here too if you want some private adult time to explore or have dinner.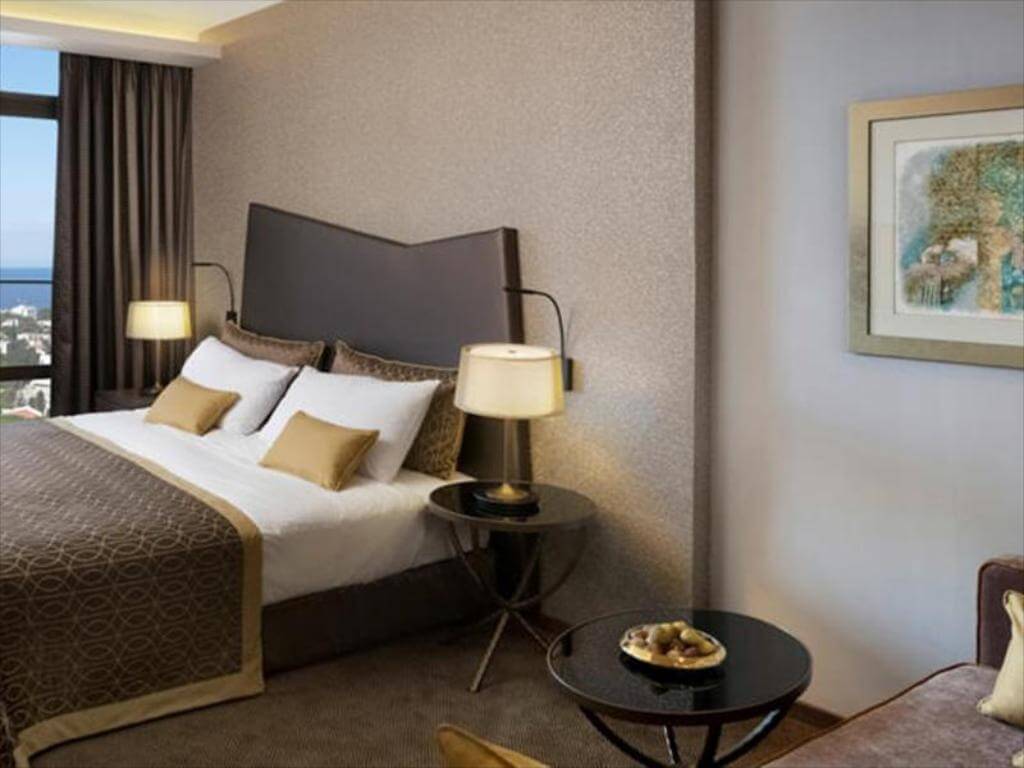 Image: Enjoy the lovely view, comfortable room, and close access to many activities when you stay at the Dan Carmel Haifa.
The American Colony Hotel
This hotel is attractive, elegant, and very comfortable. Your family will enjoy their time here. The restaurants offer a wide selection of great food choices. It is very close to the Tombs of Kings and Museum of the Seam. Half-day and full-day trips to see the sights in this area are available for your family to take part in.
The American Colony Hotel is a quiet, tranquil place to stay. There are walking tours you may enjoy with your family. The patio area has colourful plants and flowers, offering a wonderful place to visit or enjoy snacks. There are two swimming pools where your family can have a blast splashing around.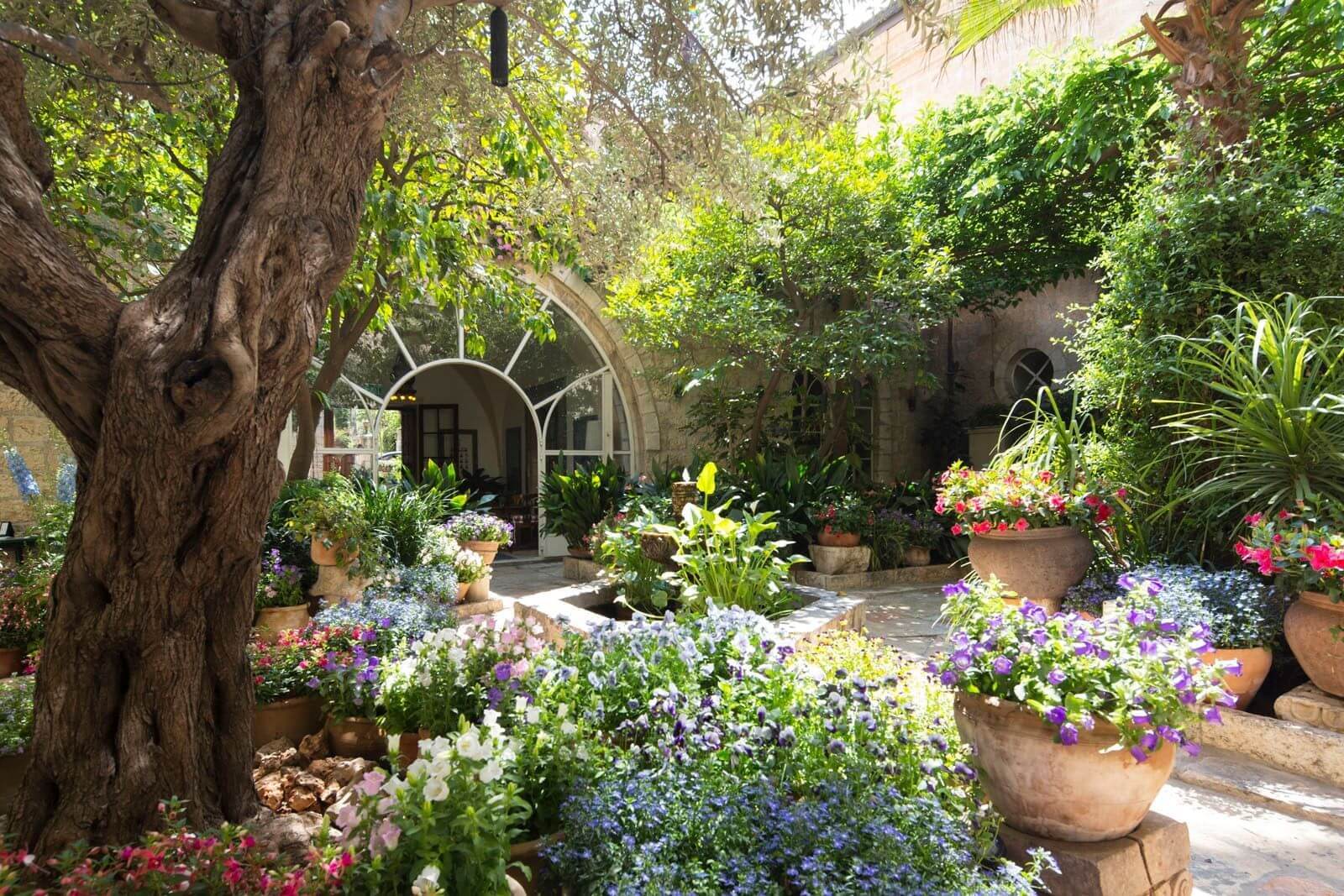 Image: Enjoy the beauty of nature and close proximity to popular sights when you stay at The American Colony Hotel.
Royal Beach Eilat by Isrotel Exclusive Collection
The design of the Royal Beach Eilat by Isrotel Exclusive Collection is unique and attractive. It has a stair-step look to it. The hotel offers wonderful views of the surroundings. It is close to the beach and features a lovely swimming pool surrounded by trees. There is a wonderful breakfast buffet each day free of charge.
Childcare services are offered at this hotel if you wish to go out with adults only for a bit. There is a game room with activities for everyone in the family to enjoy. There are several great attractions close to the hotel. They include Harbour Bridge and the Red Sea Yacht.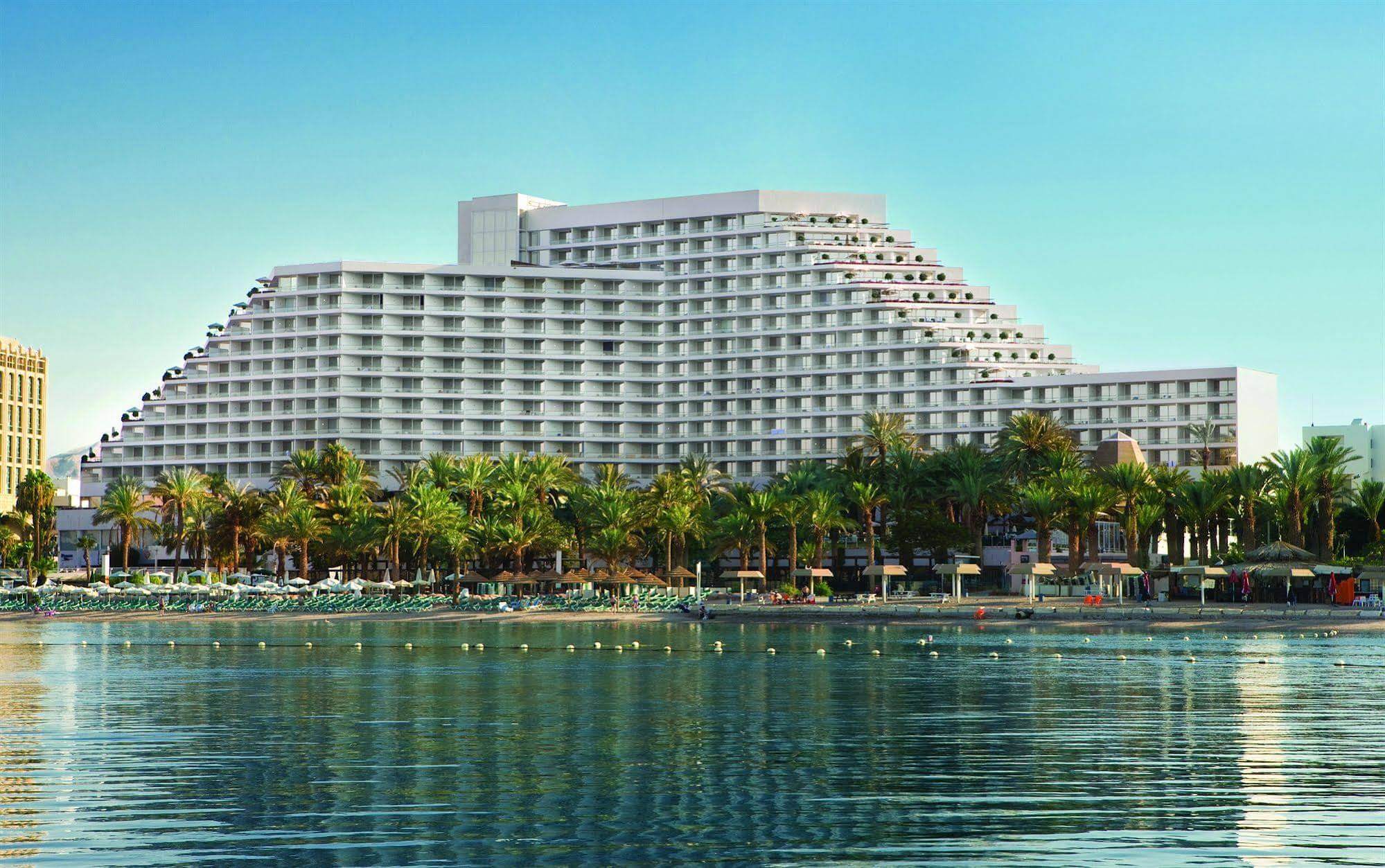 Image: Few hotels can match the beauty or luxury of the Royal Beach Eilat by Isrotel Exclusive Collection
Dan Eilat Hotel
The swimming pool and the game room are huge hits for the family at the Dan Eilat Hotel. A free breakfast buffet is offered and a wonderful way to start the day. The restaurant offers plenty f food choices all day long or you can get food in your room.
The view from your room will be of the beach, and it is exciting to go out the doors and be right there! This is a private beach too, only accessible by hotel guests. You won't have to worry about it being overcrowded. If you want dinner or an outing for adults, this hotel has babysitting services.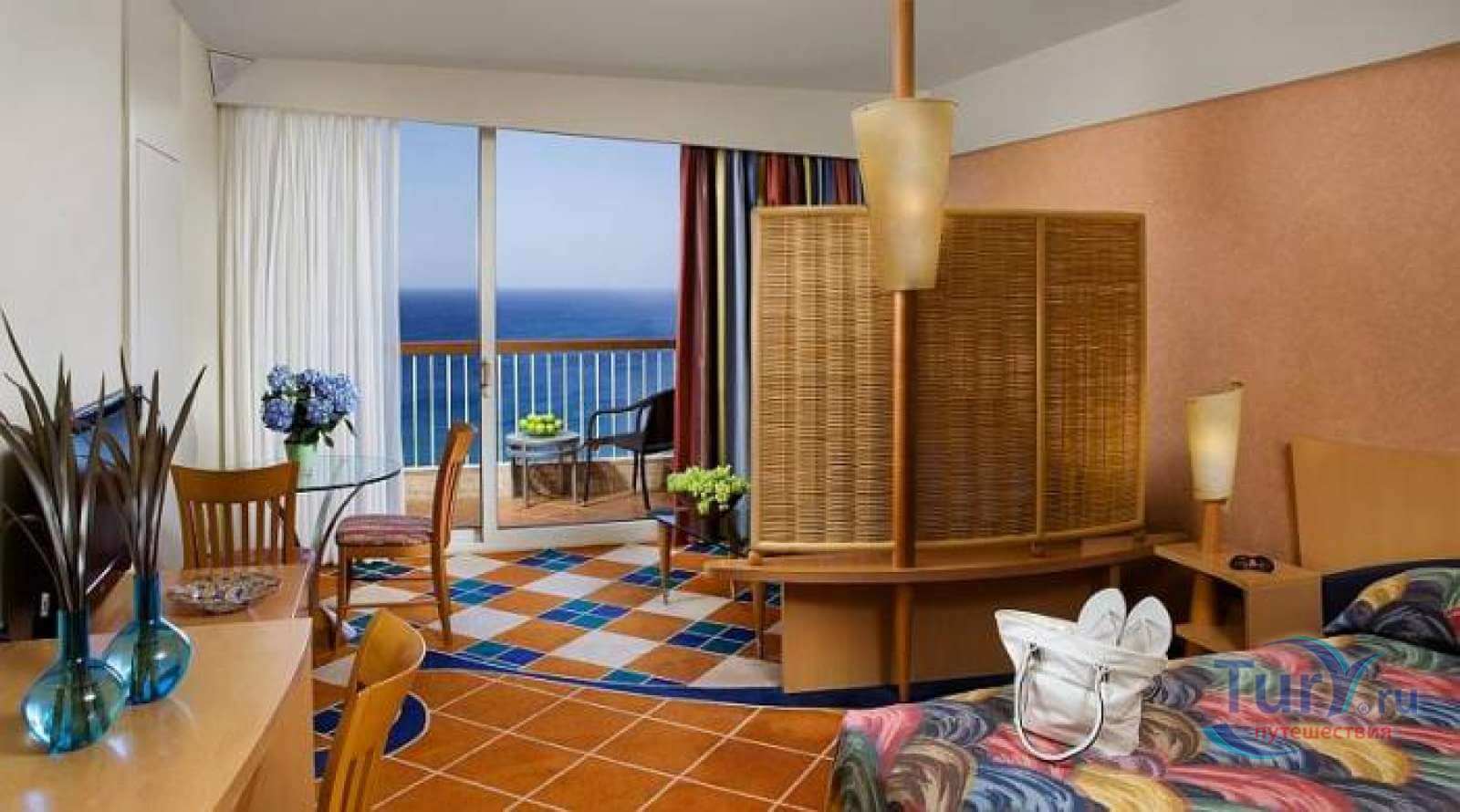 Image: Your view of the private beach from the balcony of your Dan Eilat Hotel is going to entice you to go check it out!
The Inbal Jerusalem
The view from the Inbal Jerusalem hotel is amazing. You can see the Old City area and Liberty Bell Park. These are both remarkable areas to explore and your family will have plenty to keep them entertained. The rooms are comfortable and welcoming, giving you all a great place to stay when you aren't at home.
The children's activities change each day. See what is offered so you can include some of them in your fun schedule! Breakfast is free during your stay and there are also childcare services offered. There are two swimming pools, one indoors and one outdoors. Both of them are heated.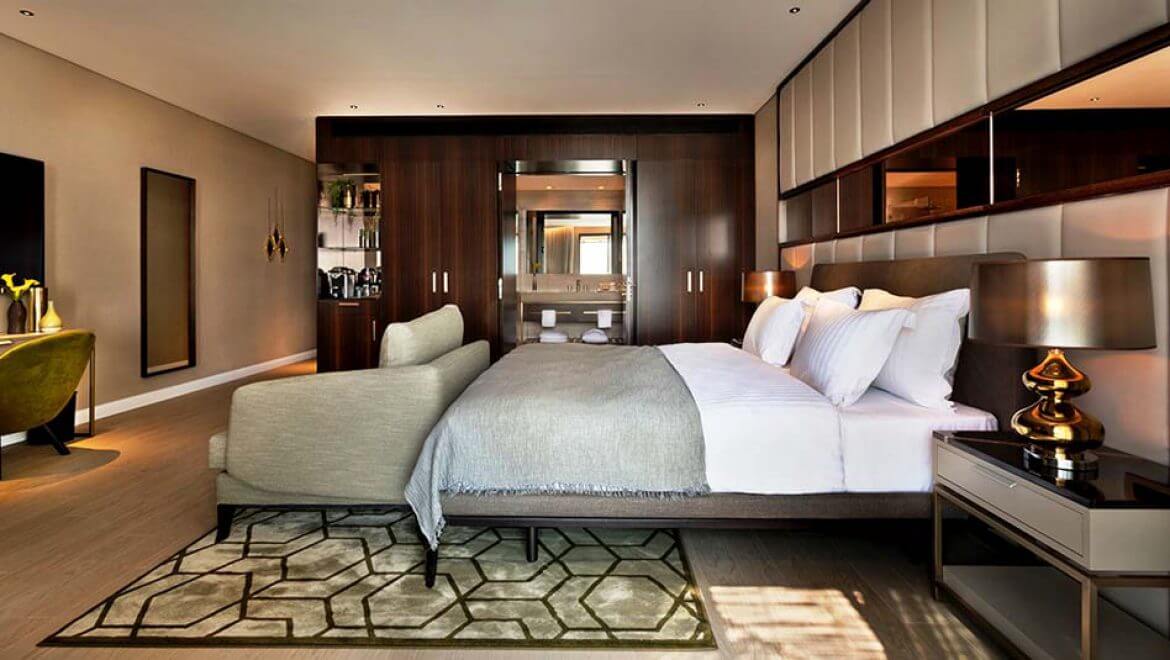 Image: The Inbal Jerusalem hotel is perfect for families to have plenty of space and luxuries. At the same time, being close to plenty of great activities for all to enjoy.