Green Key certified Hotel Fairmont The Palm at Palm Jumeirah is situated a few metres from its own private beach, setting the scene for hours of relaxation, soaking up the sun and partaking of different water sports. This hotel offers true 5-star luxury and outstanding service in all rooms, common areas, lounges, restaurants and at the front desk. Guests are treated to what can only be described as world-class service offered by hospitable, experienced and helpful staff, managers and their assistants.
Luxury, attention to detail and Arabic-inspired influences that combine with modern expectations, décor and demands, are highlighted at Hotel Fairmont The Palm. The service is exceptional, and guests are offered the kind of treatment that can be expected from a leading 5-star establishment. In addition to the choice of fine dining options and opportunities to relax at one of the pools, guests are treated to magical sunsets and views for miles around. Amenities and facilities include an excellent wellness centre and gym, a Kids Club, and Executive Club Lounge for the discerning visitor.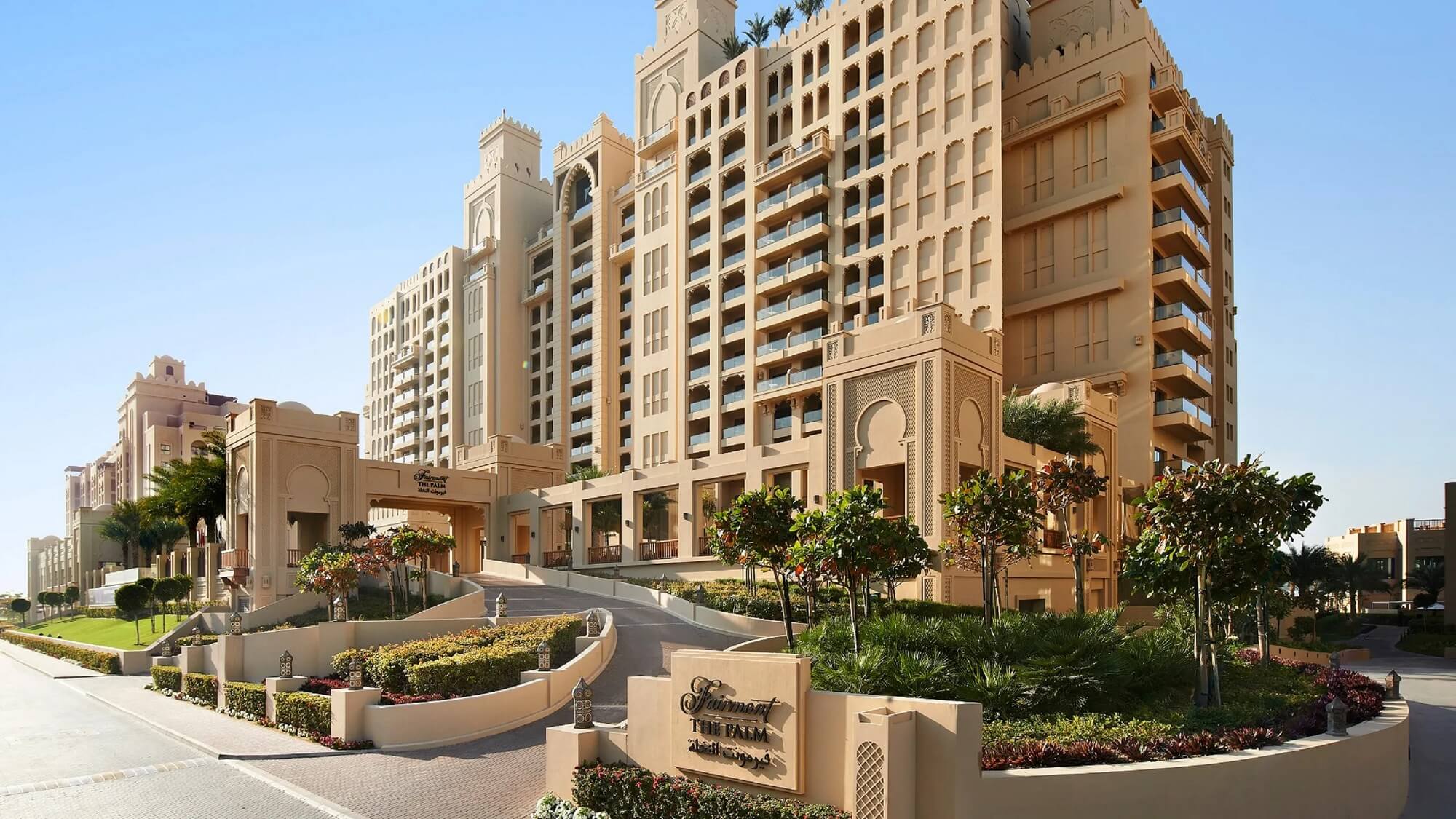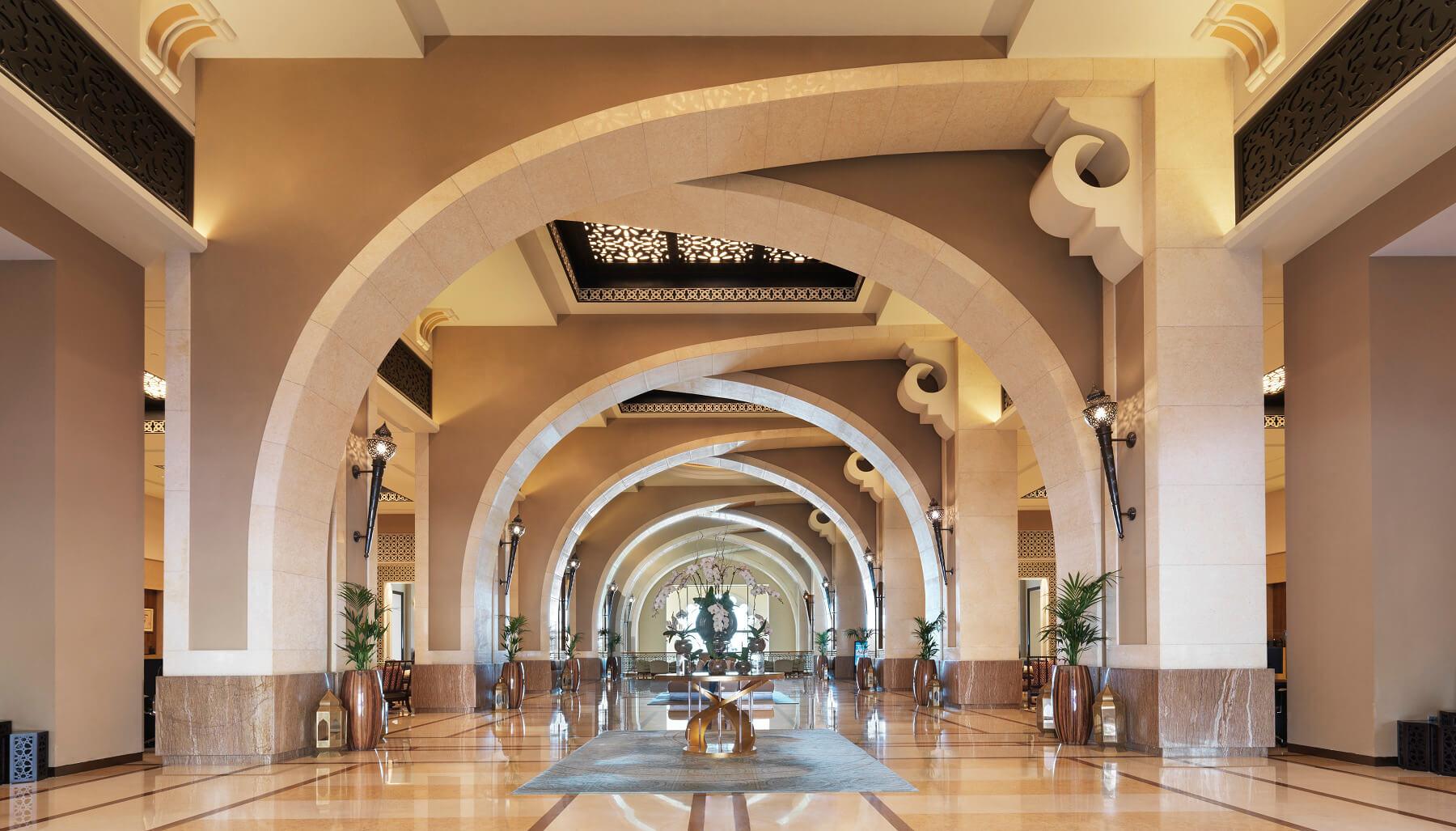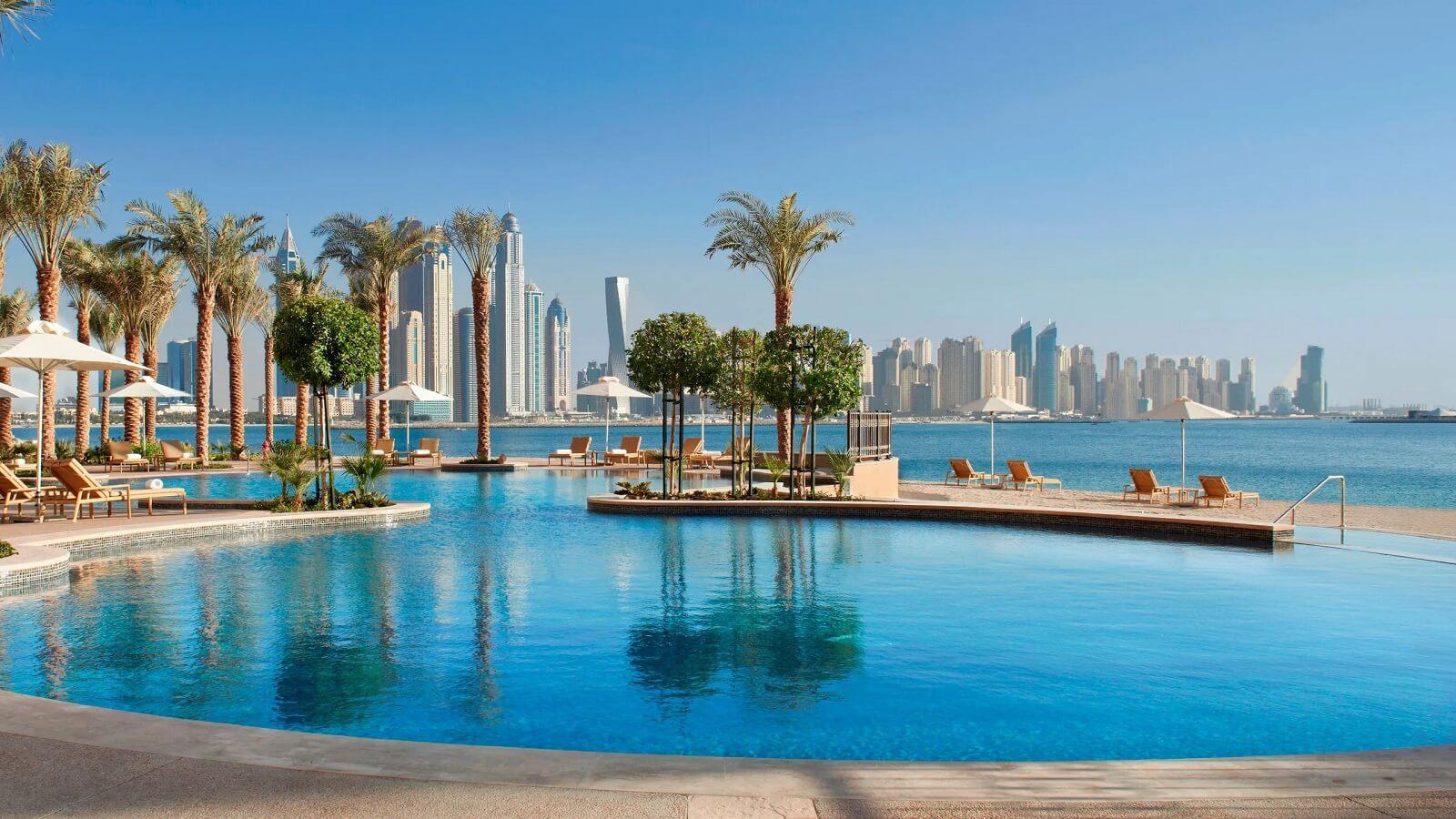 Why You Should Go There
Guests at Hotel Fairmont The Palm are ensured that every reasonable request will be seen to and that their needs are never taken for granted. Great service is always high priority. Therefore Hotel Fairmont The Palm is always ready with information and assistance that their visitors can benefit from. General Resort Facilities and Family Services are offered with the expressed aim to satisfy the demands and expectations of everyone that visits Hotel Fairmont The Palm.
Guests can choose from one of the eight swimming pools, of which some are temperature controlled. One of these is reserved for use by adults above 21 years of age – the others are open to all. Sightseeing is a preferred activity for many travellers and visitors to Dubai, and most amenities can be accessed fairly easily from Hotel Fairmont The Palm, whether you want to visit the nearby Aquaventure Waterpark or The Walk at JBR for shopping. Other places of interest include Burj Al Arab Tower, Mall of the Emirates and Dubai Mall.
When guests return after a few hours out in the vicinity, they can visit one of the three fitness studios and gyms, or they can book some time at the Willow Stream Spa where they will be pampered by skilled, experienced therapists that know how to revitalize a tired body and mind. There are 11 spa suites, steam rooms, a sauna and different lounges where the guest can simply relax and align their inner self with their surrounds.
Restaurants at Hotel Fairmont The Palm offer variety and quality to test the palate, right from Little Miss India to the Seagrill Bistro for a taste of some great Mediterranean offerings. Ba Boldly Asian serves Japanese, Chinese, Taiwanese and Korean cuisine.
Accommodation
Stylish and smart, with high emphasis on the guests' demand for comfort, rooms and suites at Hotel Fairmont the Palm are ultra-luxurious and feature modern décor in calm colours that support a peaceful atmosphere. There also the Fairmont Gold category and Residences to choose from.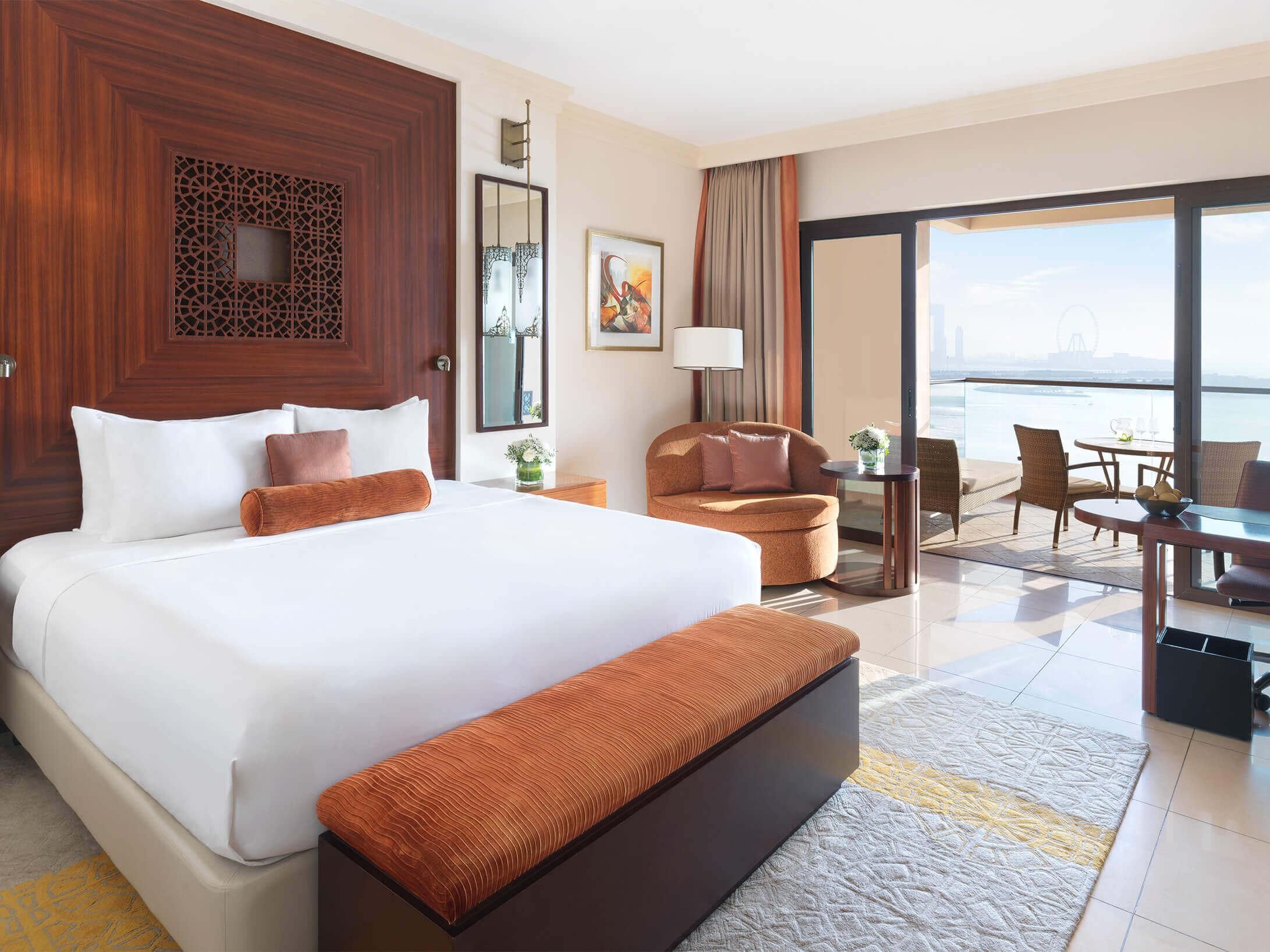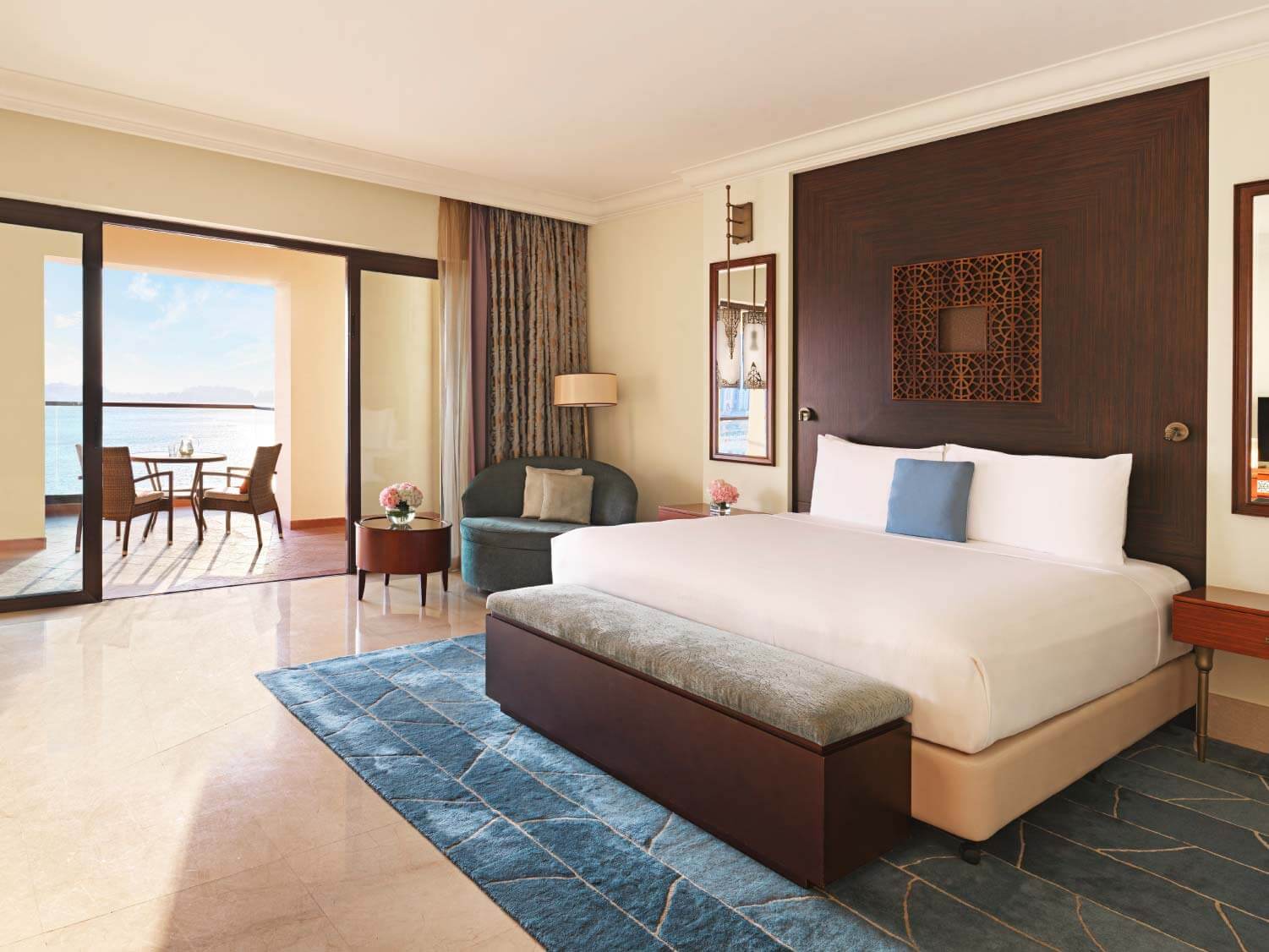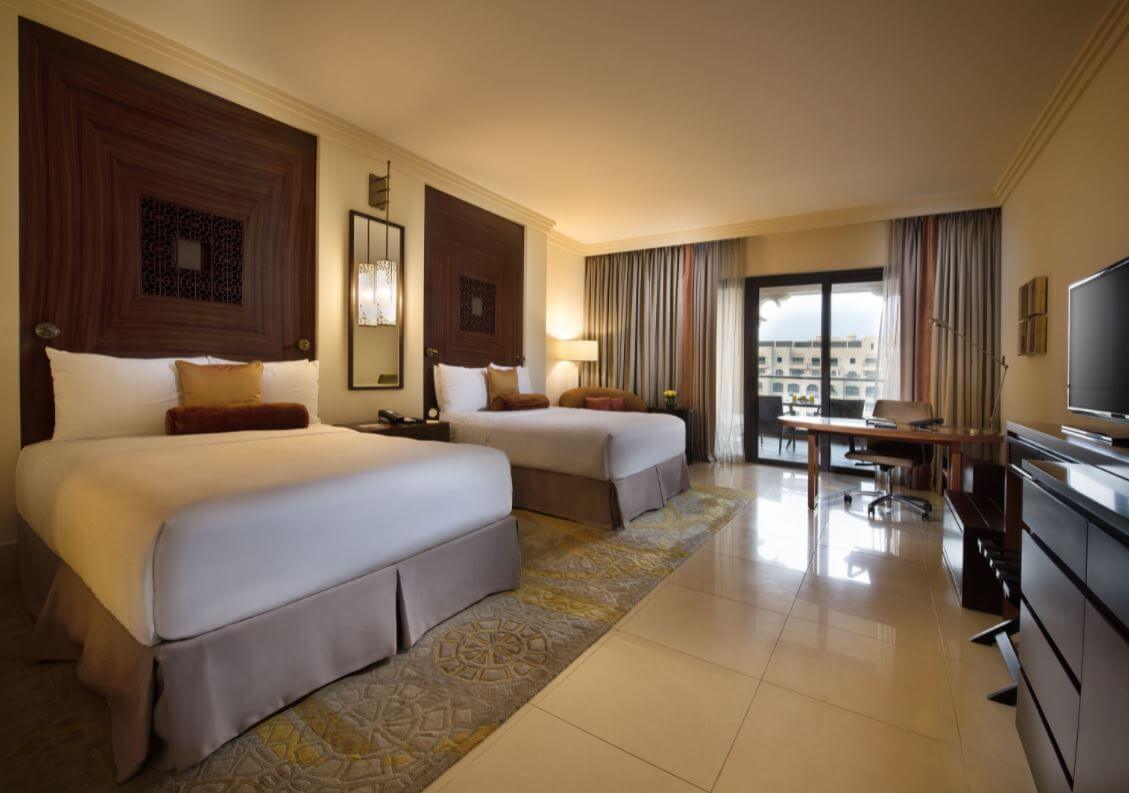 At Hotel Fairmont the Palm all accommodation comes with plush bedding and décor. Daily housekeeping services, free Wi-Fi everywhere, as well as room service and options for ironing and laundry, ensure that guests feel spoilt. Service is offered with the guests' highest expectations in mind and to ensure that Hotel Fairmont The Palm stays true to their mission, which is great service perfectly delivered every time.
Executive Club Lounge and Kids Club
The Executive Club Lounge at Hotel Fairmont The Palm offers guests the opportunity to benefit from exclusive privileges, while their Kids Club gives parents the assurance that the young ones are occupied and entertained.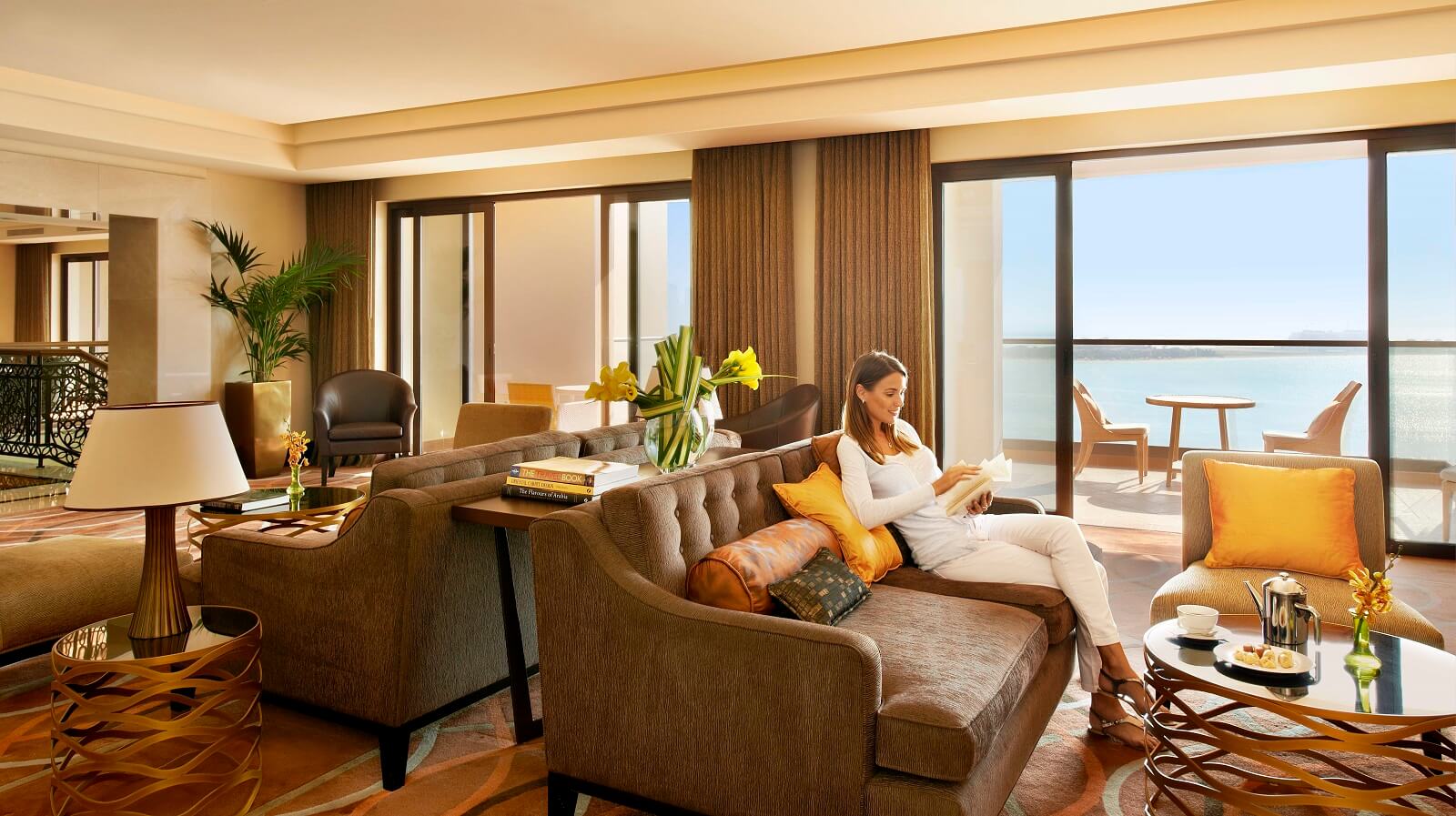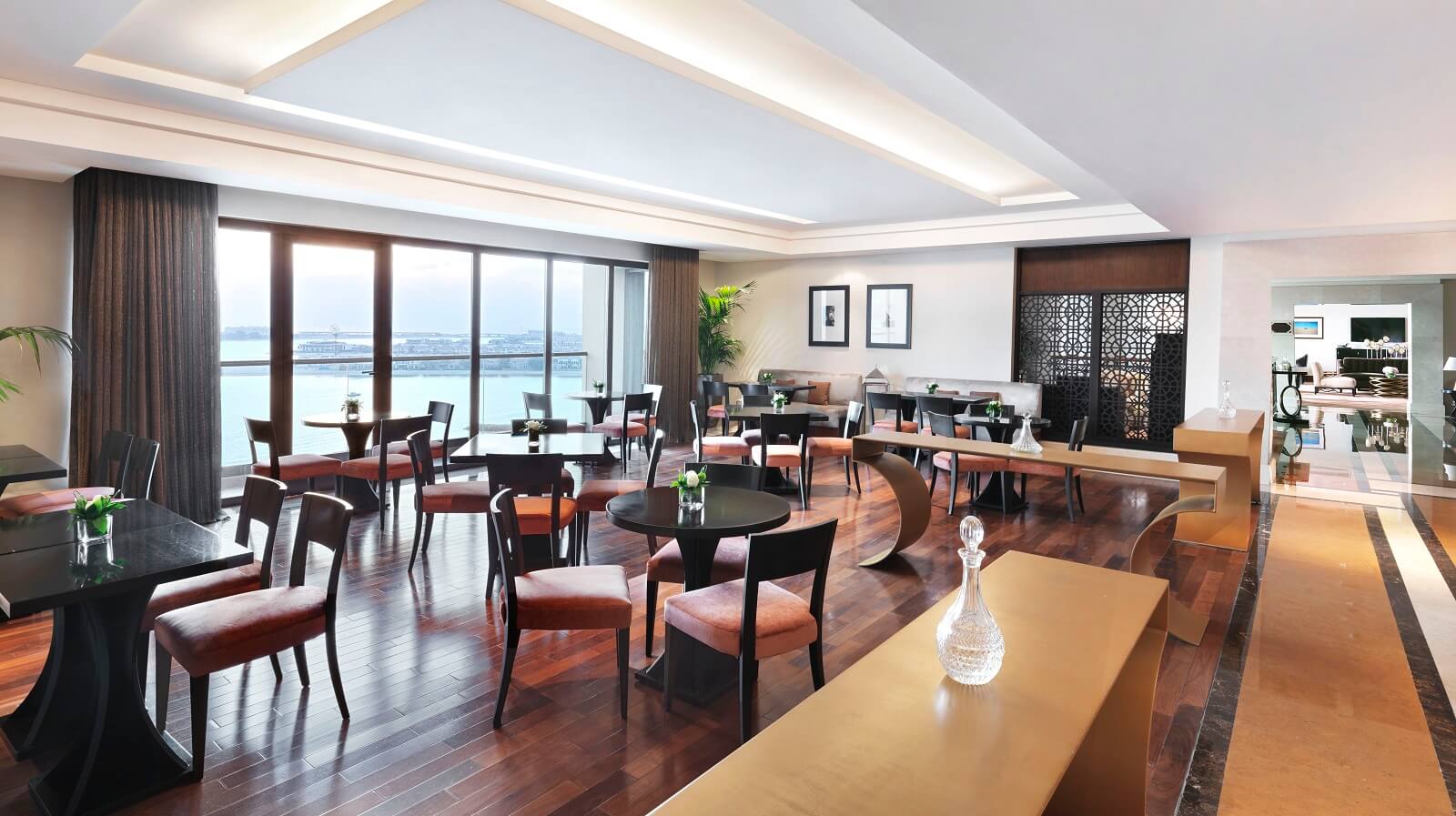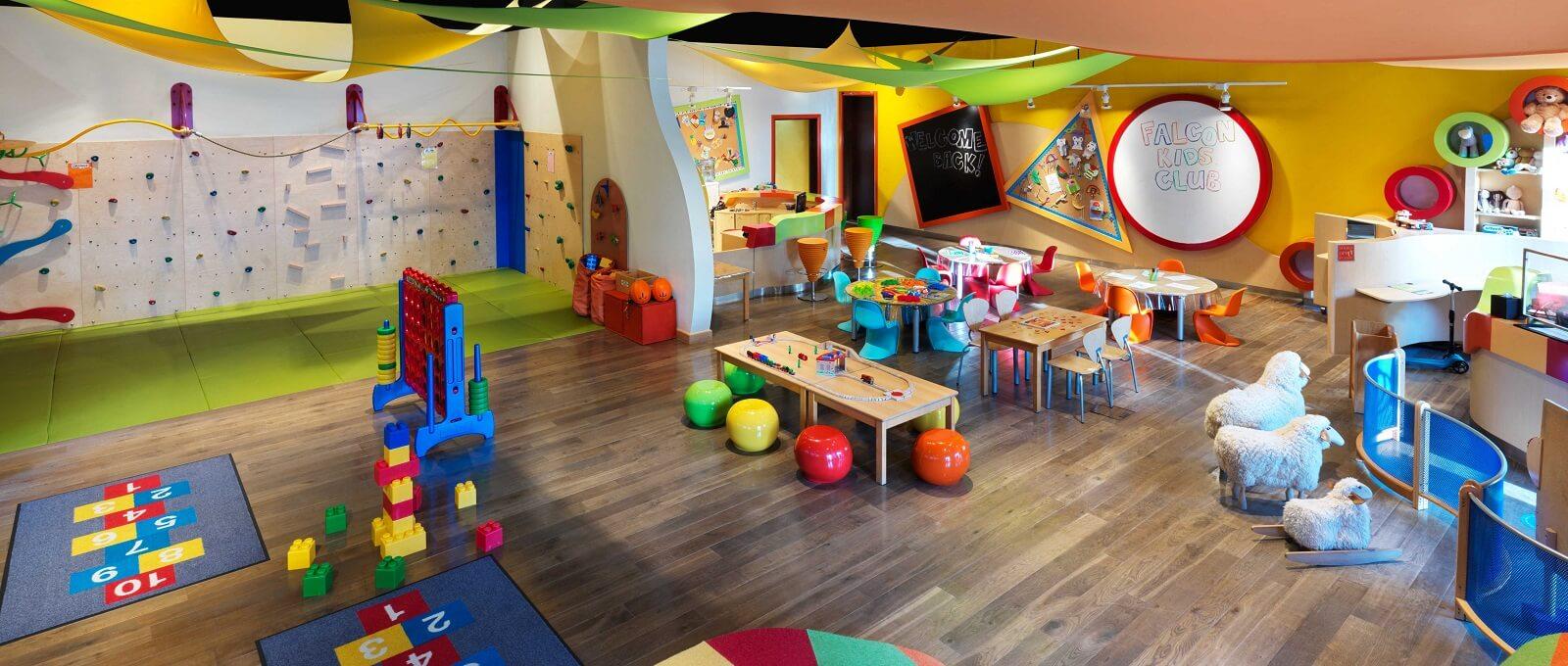 At Hotel Fairmont The Palm guests with Executive Club Lounge access can expect 5-star treatment in stylish surrounds, with tasty treats on offer, and complimentary alcohol served during the Executive Club Lounge's Golden Hour. You can read about the Executive Club Lounge in Hotel Fairmont The Palm by clicking on the button below:
Hotel Fairmont The Palm Executive Club Lounge
The Kids Club offers children great opportunities for free play and engaging in other activities that ensure everybody feels welcome in a safe space, with access to toys, books and more. You can read about the Kids Club at Hotel Fairmont The Palm by clicking on the button below:
Hotel Fairmont The Palm Kids Club