Executive Club Lounge guests are invited to take advantage of the offerings and special service that they are afforded at the Gold Lounge, which is how the Executive Club Lounge is referred to. Situated on the 9th floor, it offers comfort, elegant surrounds and views of the ocean, with sunsets especially beautiful. At this Executive Club Lounge there is a time schedule in place to assist guests with their own routines in terms of going out and returning to Hotel Fairmont The Palm. Below follows the schedule:
Sumptuous Breakfast is served between 7 am and 11 am.
Afternoon Tea in The Executive Club Lounge's so-called British Style is served between 2 pm and 4 pm.
During the Golden Hour Executive Club Lounge guests are treated to complimentary alcoholic beverages. It is scheduled from 5 pm until 7 pm. Alcohol is served in the Executive Club Lounge only.
Coffee, tea and soft drinks are served to guests throughout the day, i.e. between 7 am and 11 pm.
Children are welcome in the Executive Club Lounge, provided they are accompanied by their parents/guardians.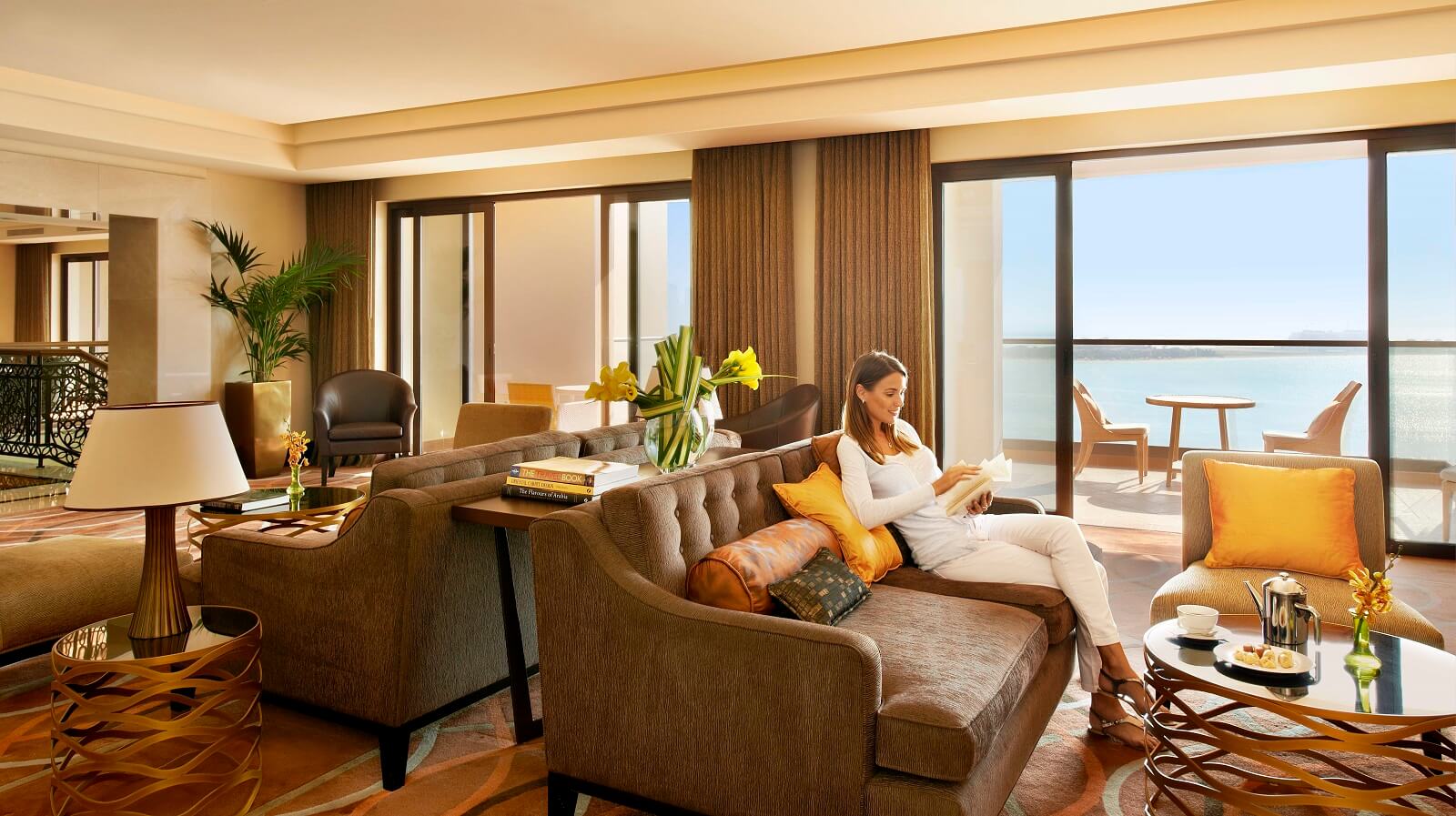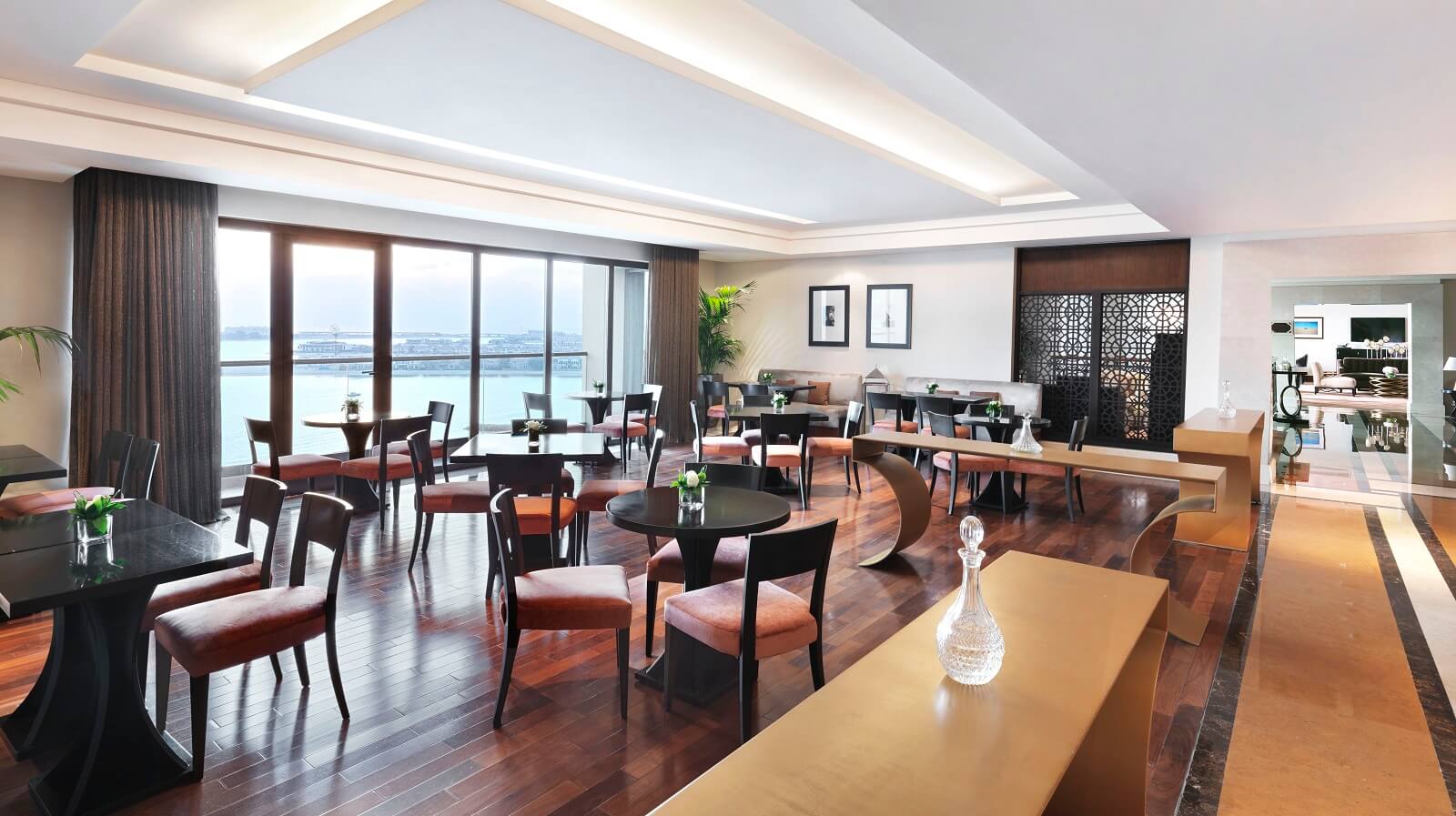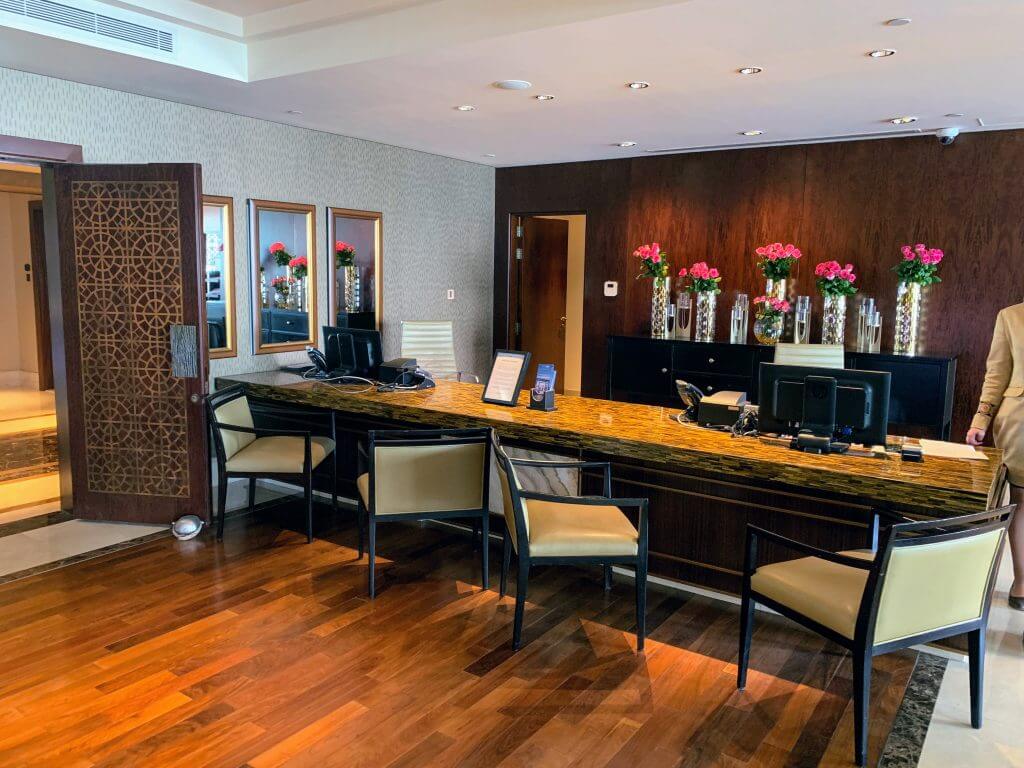 Tasty Treats and Free Drinks During Golden Hour
Set on the 9th floor to offer dramatic views of the ocean and skyline and buildings in the distance, the Executive Club Lounge at Hotel Fairmont The Palm does not disappoint. Surrounds are lovely, seating arrangements well planned, sofas plush, and colour schemes in soft hues of beige and light browns accentuate the natural light, thereby ensuring that the views are even more stunning.
It is not uncommon to see guests simply sitting in awe of their surrounds. Add to that a good choice of tasty treats and drinks on the house, and it is easy to lose yourself in your surrounds and be immersed in the atmosphere that spells peace, contentment and happiness. Awe-inspiring spaces, great attentive service and sunsets that seem to go on forever, add to the allure of Hotel Fairmont The Palm and its outstanding Executive Club Lounge.
Personable, Helpful and Friendly Staff At Your Service
Guests with access to the Executive Club Lounge are offered comfortable seating, and the option to sit outside during the Golden Hour. Personable, helpful staff are friendly and set the bar very high as they are always on hand to offer help to the guest that needs it, without being overbearing and intruding in your personal space.
Guests never need to feel their requests do not receive the due attention as personnel go out of their way to please and make the Executive Club Lounge guest feel special and appreciated. In addition to excellent treatment in the Executive Club Lounge, guests are ensured of swift service when they check in and out, with concierge services available to all.