Rosewood Hong Kong have taken their younger guests experiences to the next level with five playrooms, open daily from 10am to 6pm. These playrooms boast education and fun, providing children with the chance to meet new friends, play with a range of toys and let their imaginations fly.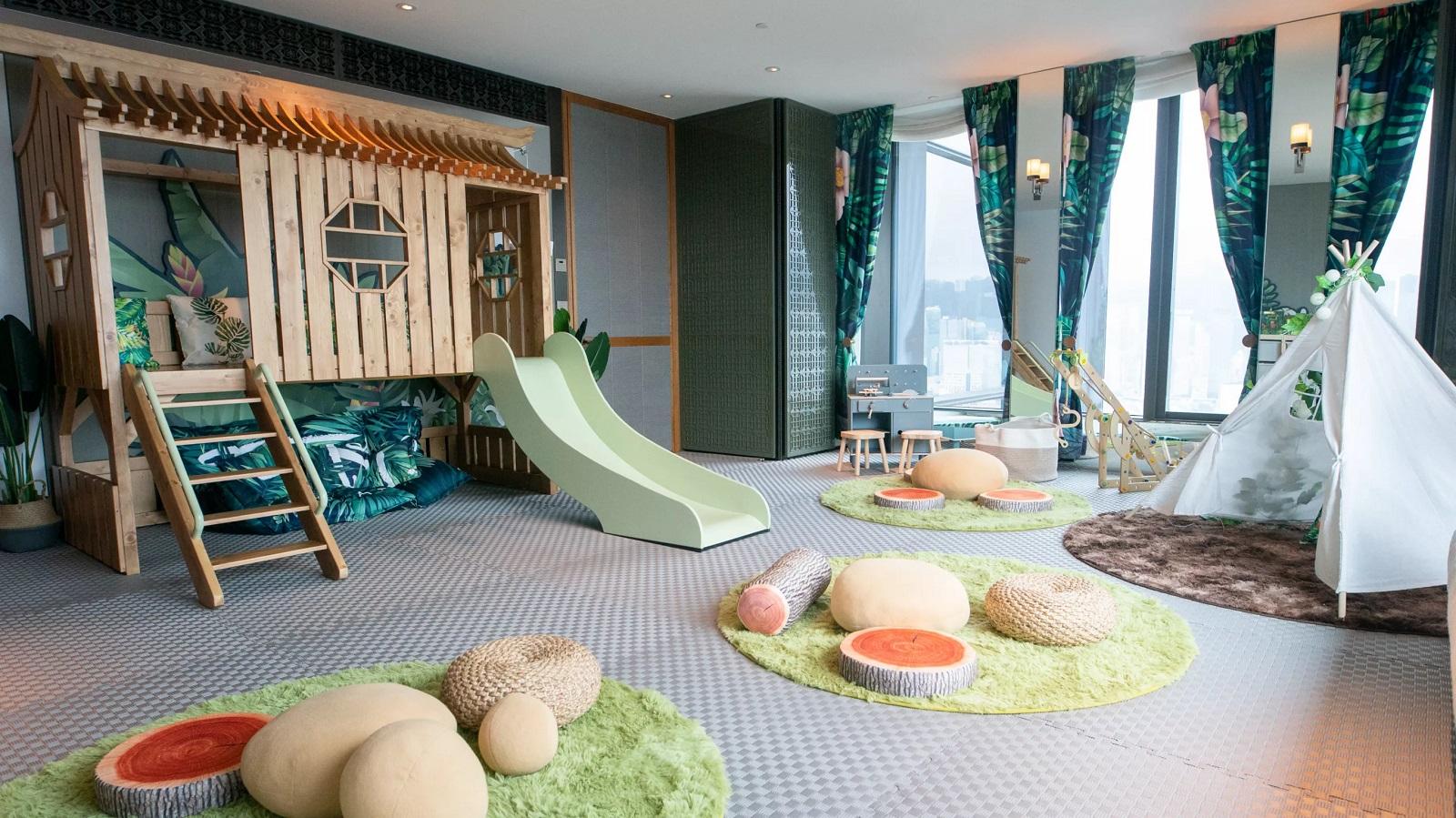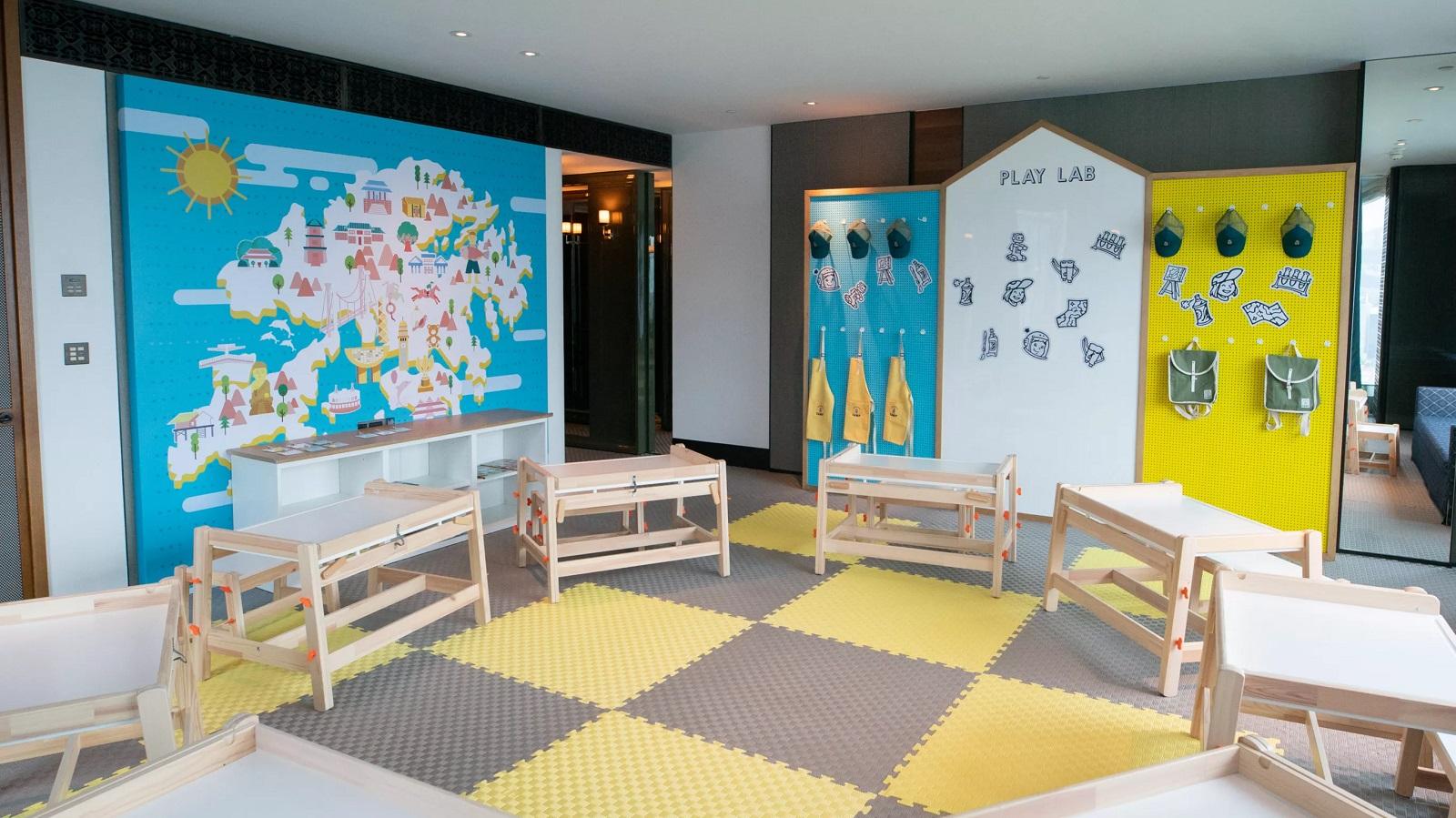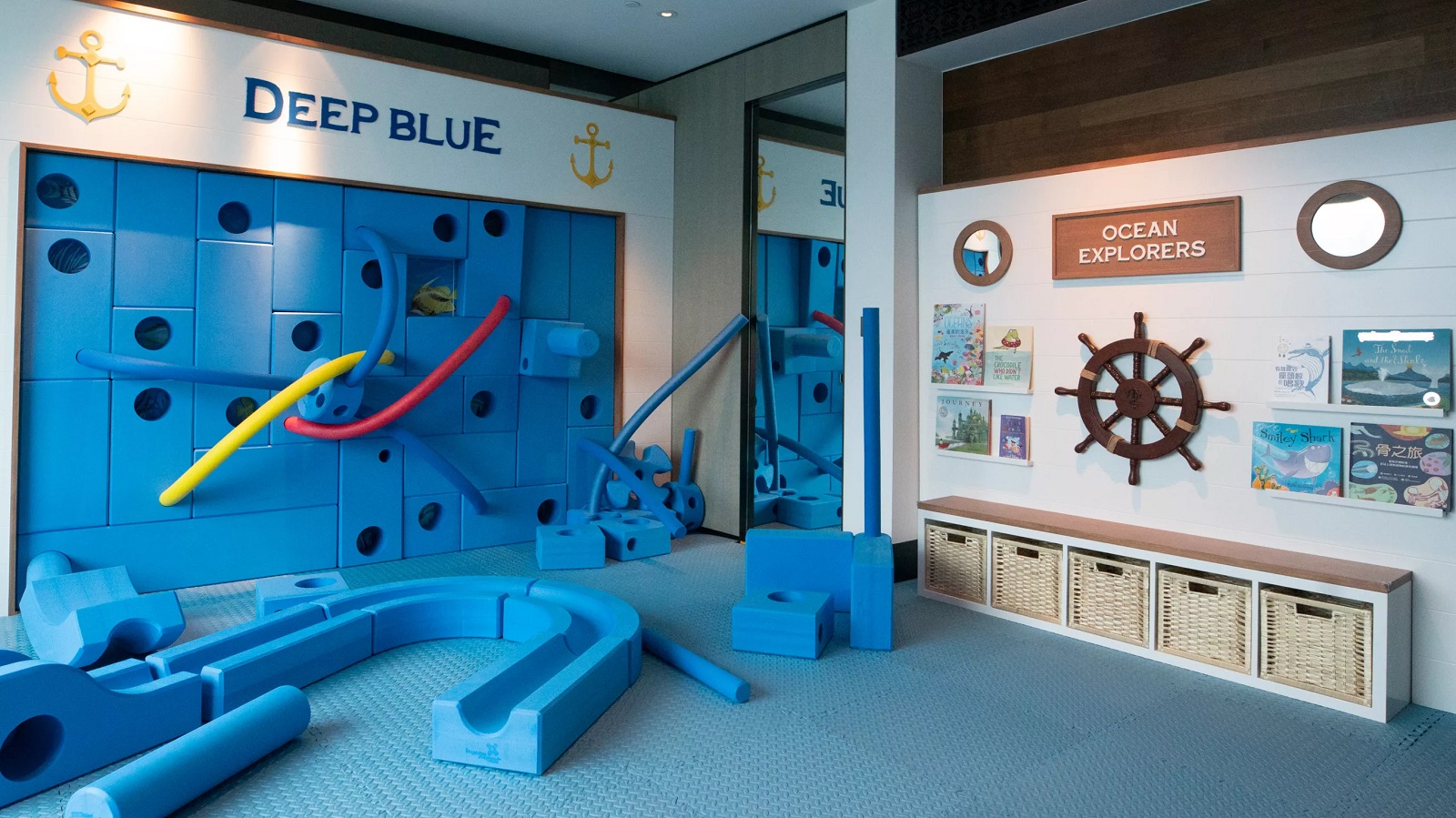 Arts and Crafts and Little Chef Experiences
In addition to the spacious and fun play rooms, the kids club also offer a host of scheduled activities for younger guests and families. Their arts and crafts classes offer children a chance to be creative and have some fun. Creating brush painting with Angel Hui is a great hit, Angel Hui is an international artist and introduces children to ink art techniques, helping them create their own masterpieces at a charge of HKD 1,800 + 10% service charge for two children.
There is also a Little Forest Terrarium experience, a class with a florist from Rosewoods resident flower boutique or dried flower mosaic art, where children create decorative art with their dried flower selection. Both of these experiences are HKD1,800 + 10% service charge for two children.
The Little Chef scheduled classes are great fun for children of all ages. These cooking workshops are hosted by the in-house team of chefs where children learn how to make sushi rolls, pizzas and French Galette, along with cake pops.
Get Active with a Range of Wellness Activities
Rosewood Hong Kong Kids Club also provides a choice of kids club activities that focus on well-being, including the Kids Zumba dance classes with games and child friendly routines to the relaxing family yoga, which teaches the children to improve balance, coordination and posture.
The family stretching classes improve the children's muscle elasticity and tone with a fun flex and stretch class for the whole family. The class is available to a maximum of six family members, catering to families with children over the age of six.
This kids club offers a choice of indoor play areas, all spacious and air conditioned. They are bright and spacious with toys and games to provide hours of entertainment. The one room offers a wooden climbing frame, complete with ladder and fun slide. Children can play and hide in the tent or stretch out on the comfortable cushions to read a book. This kids club has been designed to encourage imagination, creativity and play. A place where children can be children and make new friends.