The executive club lounge at Shanghai Marriott Hotel Hongqiao, known as M Club, is located on the first floor of this luxurious hotel, open daily from 8am to 10pm. Guests with exclusive access to the executive club lounge enjoy four complimentary food and beverage presentations daily, including:
Start your day with breakfast in the first floor Marriott Café from 6am to 10.30am
Afternoon Tea is available in the executive club lounge from 2pm to 5pm
Take advantage of Happy Hour from 5.30pm to 8pm
Indulge in evening cocktails and desserts from 5.30pm to 10pm
The executive club lounge welcomes families. Children under the age of fifteen must be accompanied by an adult at all times.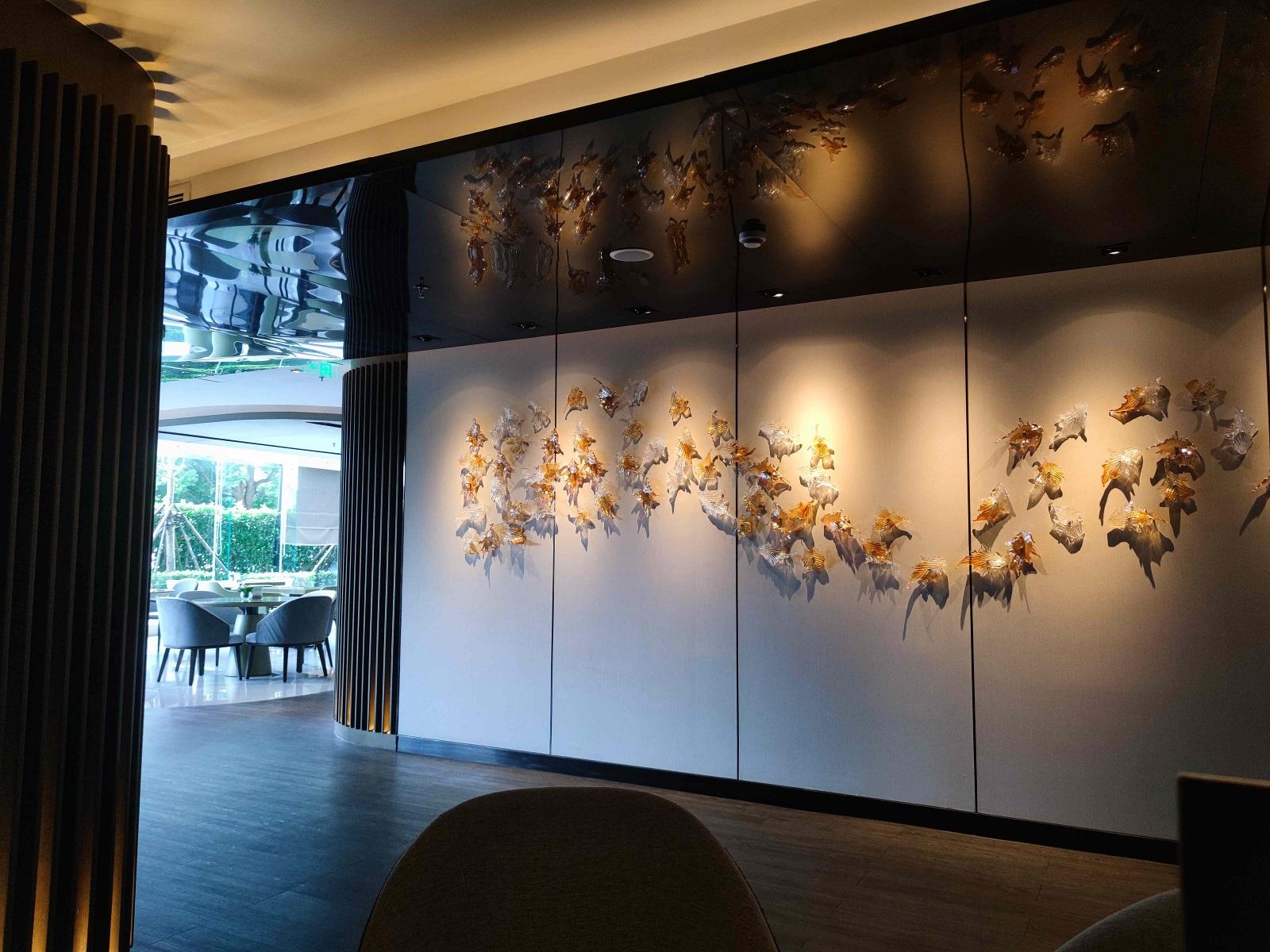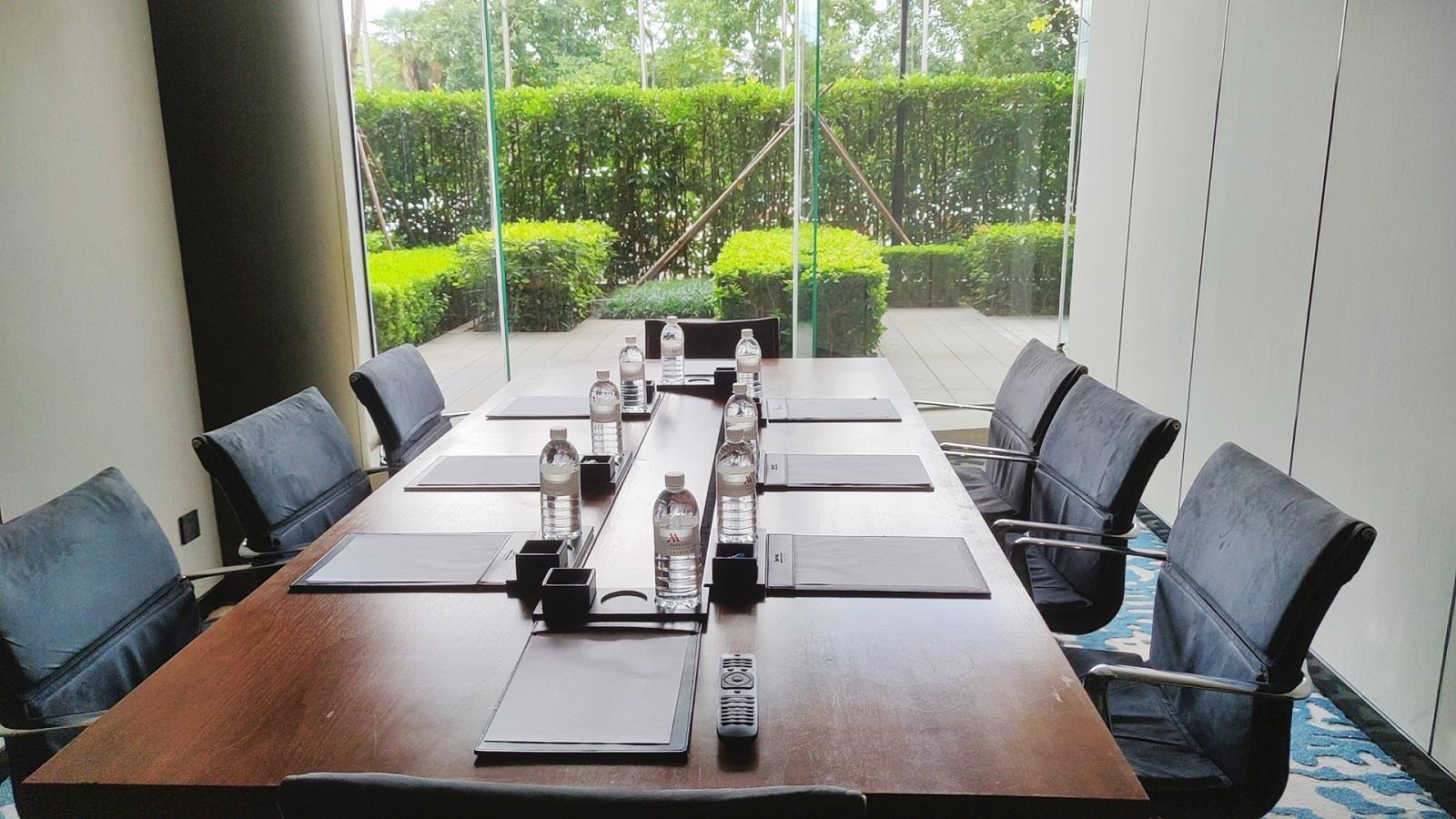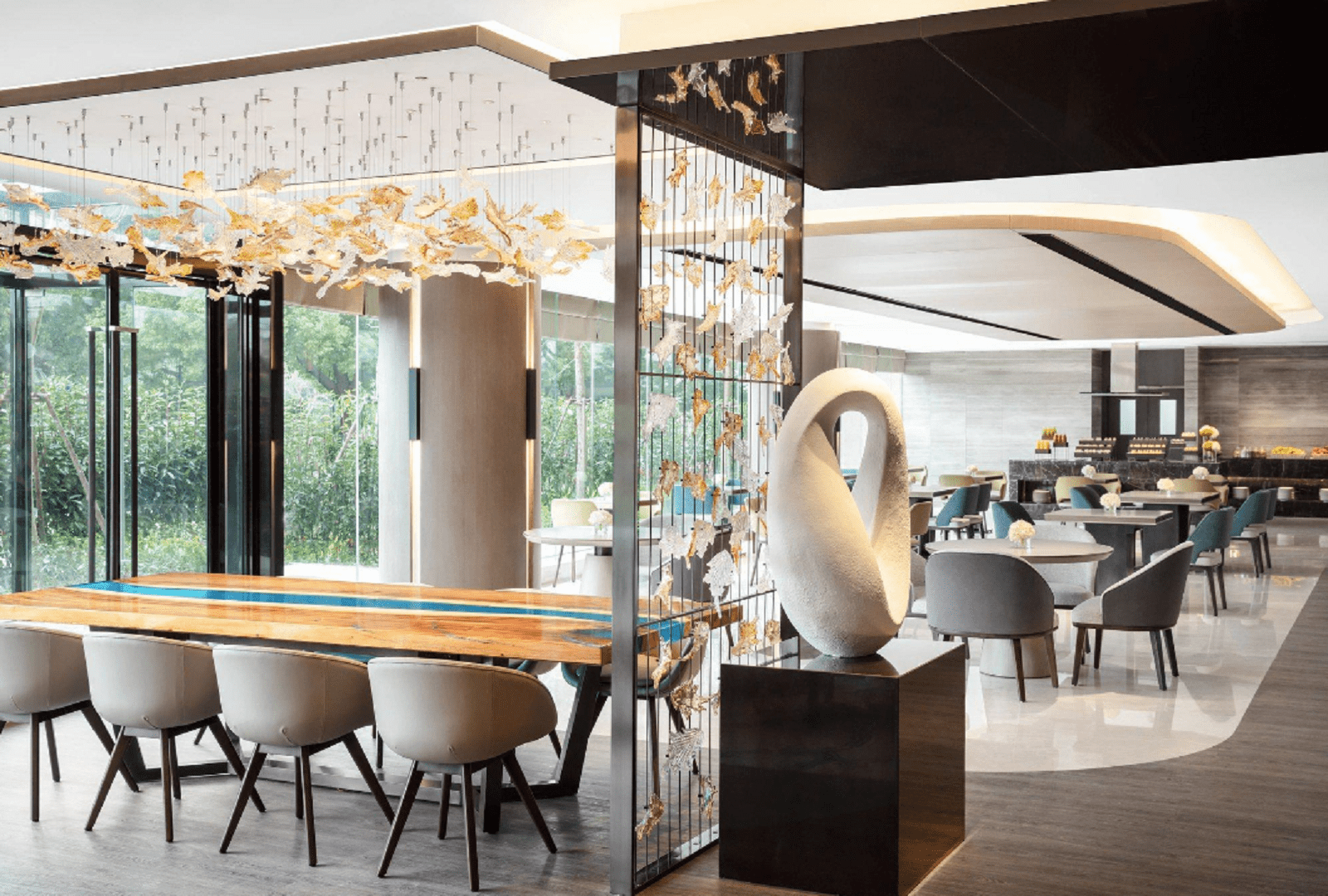 The executive club lounge provides exclusive and complimentary access to Platinum Elite members and above, along with guests staying in the hotels executive level guest rooms and suites. Executive club lounge guests are welcome to invite up to two visitors at an additional charge.
Welcome Benefits
When you choose an executive club lounge guest room or suite, you immediately enjoy the added convenience of personalised check in and check out in the executive club lounge. This eliminates the need to stand at the front desk of the hotel. In addition to this, you can extend your check out time to 4pm, subject to availability.
Executive club lounge guests enjoy the complimentary use of the lounge meeting room for two hours, subject to availability. There is a host of international and national newspapers, along with magazines for your enjoyment when spending time in this comfortable and welcoming executive club lounge. You also enjoy high speed internet and personalised concierge services, helping you with your tour and restaurant bookings, along with ticket bookings.
Professional Team
Shanghai Marriott Hotel Hongqiao provides their executive club lounge guests with an elevated guest experience in a large and spacious exclusive use lounge with floor to ceiling windows and beautiful garden views. This is a warm and welcoming executive club lounge, the perfect place to work, relax or meet with colleagues or family and friends.
The spacious and comfortable dining area has a food island with buffet style delights served throughout the day and the lounge area is brimming with plush sofas, where you can read the newspaper or check your emails. The team are professional and attentive, focusing their attention on ensuring you receive the finest quality guest services during your stay.