The Kids Club at Shangri-La Guangzhou offers seven indoor and outdoor themed play areas with eighty seven activities, including twenty six new experiences. Open daily from 10am to 7pm, the kids club offers fun, engagement and excitement for children of all ages. Children under the age of twelve must be accompanied by an adult at all times.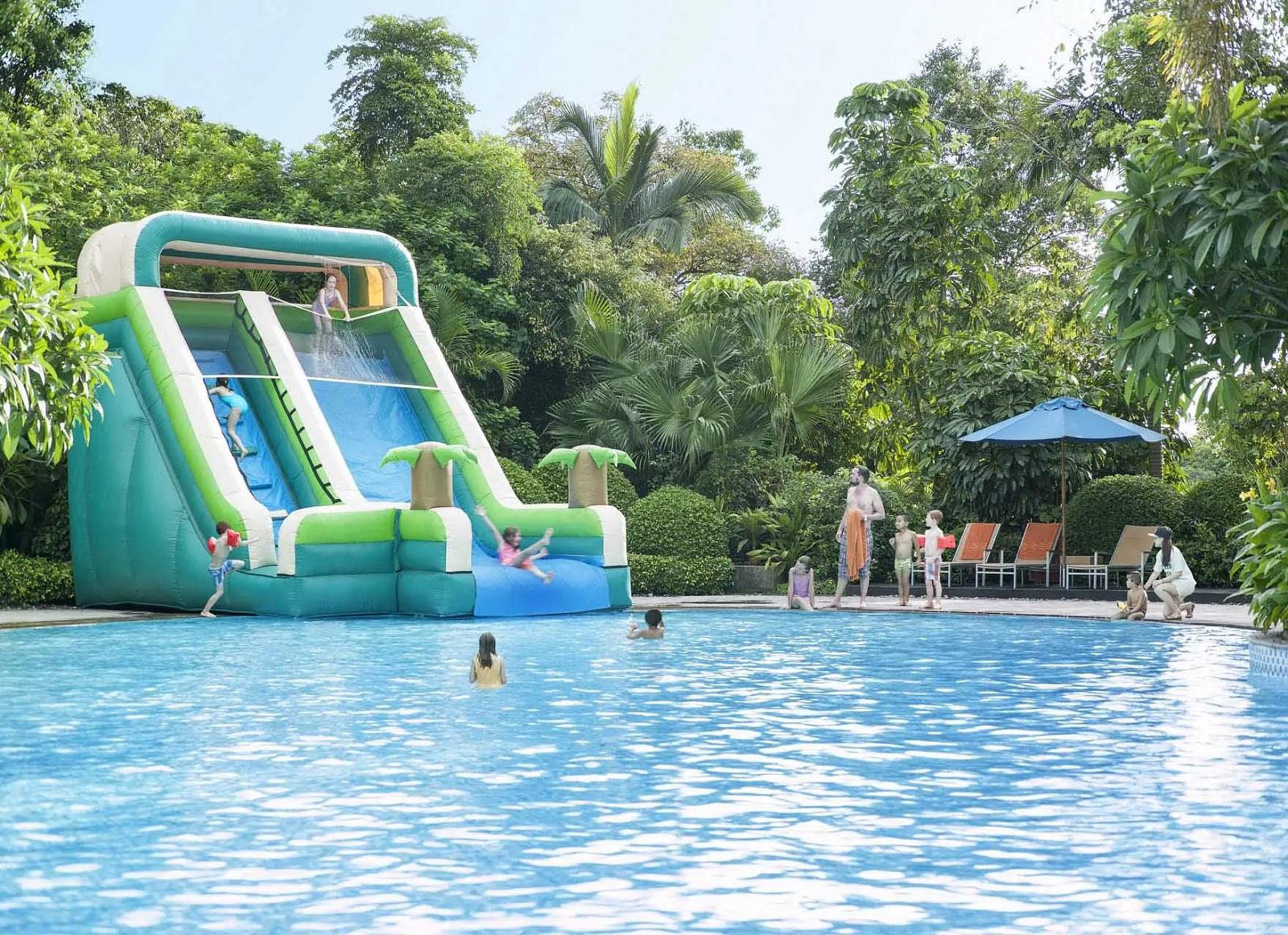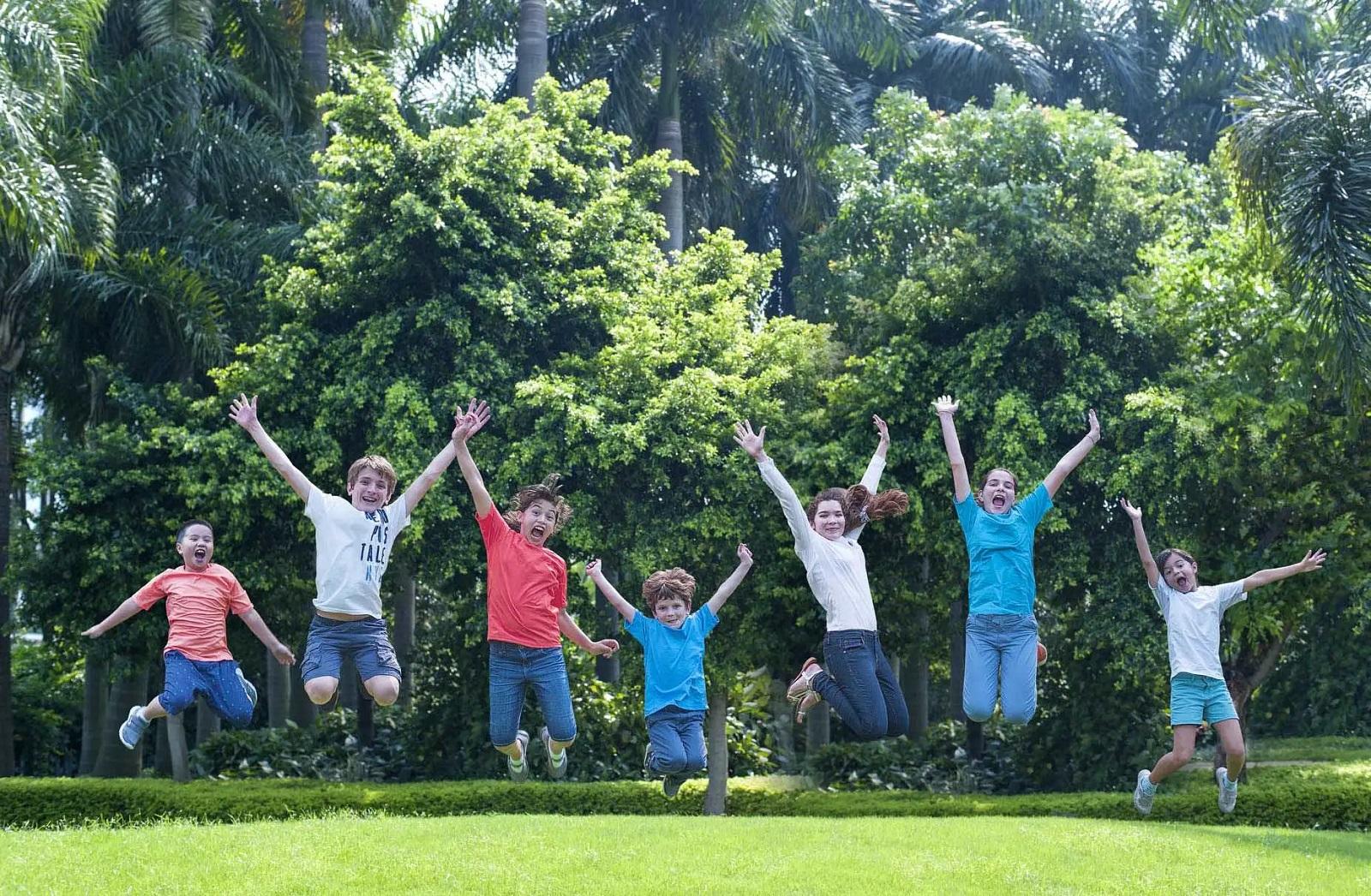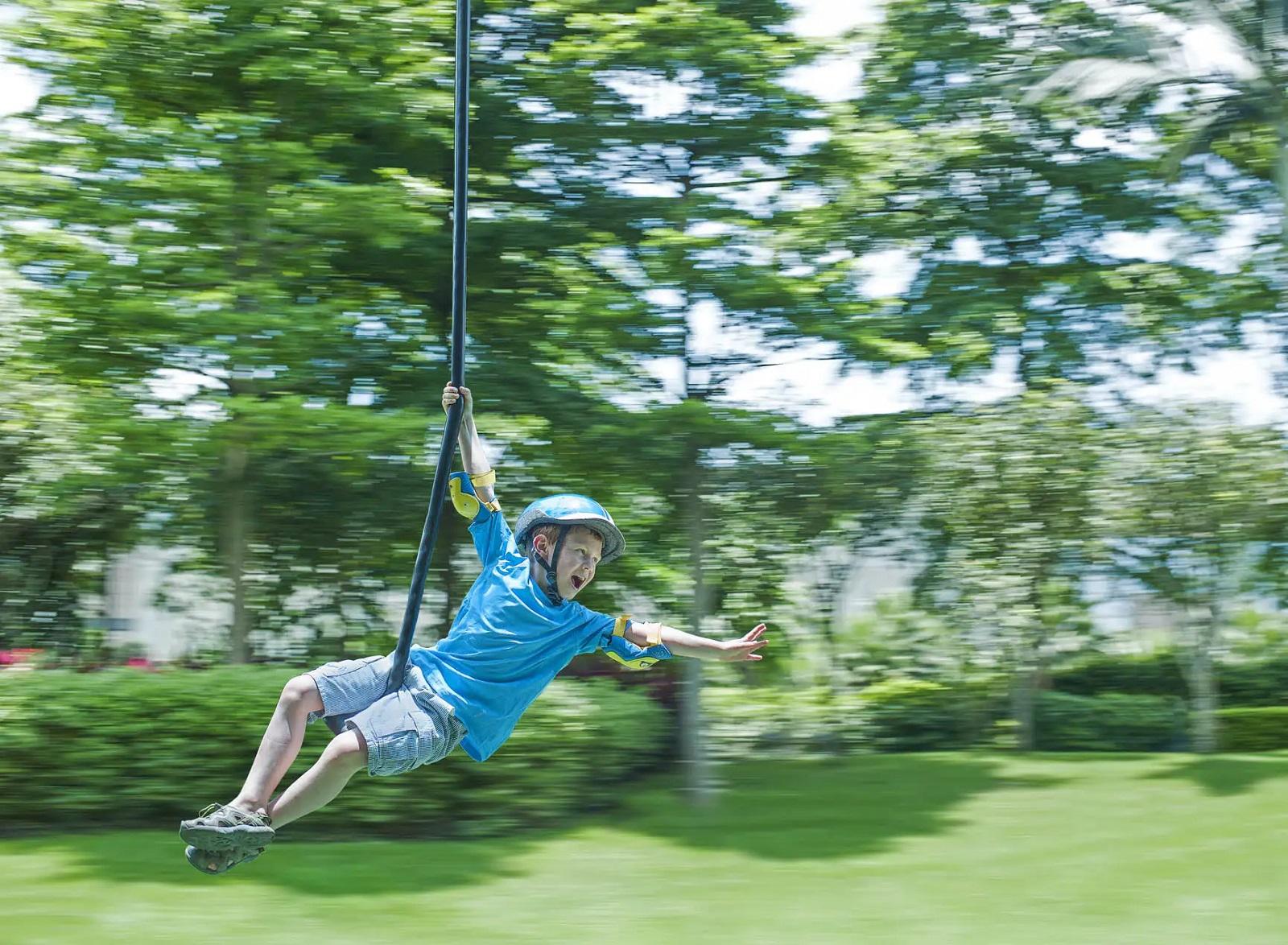 Plenty of Fun for Younger Guests
Shangri-La Guangzhou have taken their younger guests into consideration, putting a fun and exciting line up of activities and experiences for children. There is plenty of outdoor fun for children to explore, play, enjoy the fresh air and make new friends. The swimming experiences include an inflatable slide and ladder. In addition to the outdoor swimming pool, there are rowing experiences and much more.
In addition to this, children can try bungee jumping, play on the merry go-round, have some fun with bumper cars or you can hire a family mini car and drive around the large lushly landscaped gardens of the hotel. From 29 April to 9 July 2023, and 2 September to 7 October, the kids club operates on weekends and bank holidays. They offer daily fun the rest of the year. The kids club activities are all charged for, pricing varies according to the activity selected.
Hours of Entertainment
Every day there are different activities taking place. There is go-karting, always a hit with children who want to have some fun. There is an indoor toddler room, wonder room and family room. The kids club also offers a host of arts and crafts each day, which are by advanced booking only. Grass play, offered from 4pm to 7pm, is always a fun experience for the family, making use of the 5,800 square metre lush gardens, while the themed selfie photo booth is a way to remember your holiday experience at Shangri-La Guangzhou.
Shangri-La Guangzhou understand how hard it can be travelling with children and they have put a full day of fun activities for younger guests to keep them entertained and ensure that they have fun. As your child makes new friends in the swimming pool or races other children on the go-carts, you can sit back and relax, enabling them to let off steam, while enjoying the fresh air. Each activity has been carefully considered to ensure health and safety measures have been met, including the fun zip-lining experiences, that include a helmet for safety. You have peace of mind your child is safe while having fun.