The Sheraton Grand Hotel Dubai Executive Club Lounge is located on the thirty first floor of this beautiful hotel, offering three food presentations daily, which includes:
Buffet breakfasts are offered from 6.30am to 10.30 am on weekdays, 7am to 11am on weekends
Afternoon tea, which includes sandwiches and cakes, along with a range of non-alcoholic beverages is offered from 2.30pm to 4.30pm
Happy hour offers hot and cold canapes and a variety of alcoholic and non-alcoholic beverages as you watch the sun set over the Dubai skyline.
This exclusive club lounge is open daily from 6am to 11pm and requires smart casual dress attire.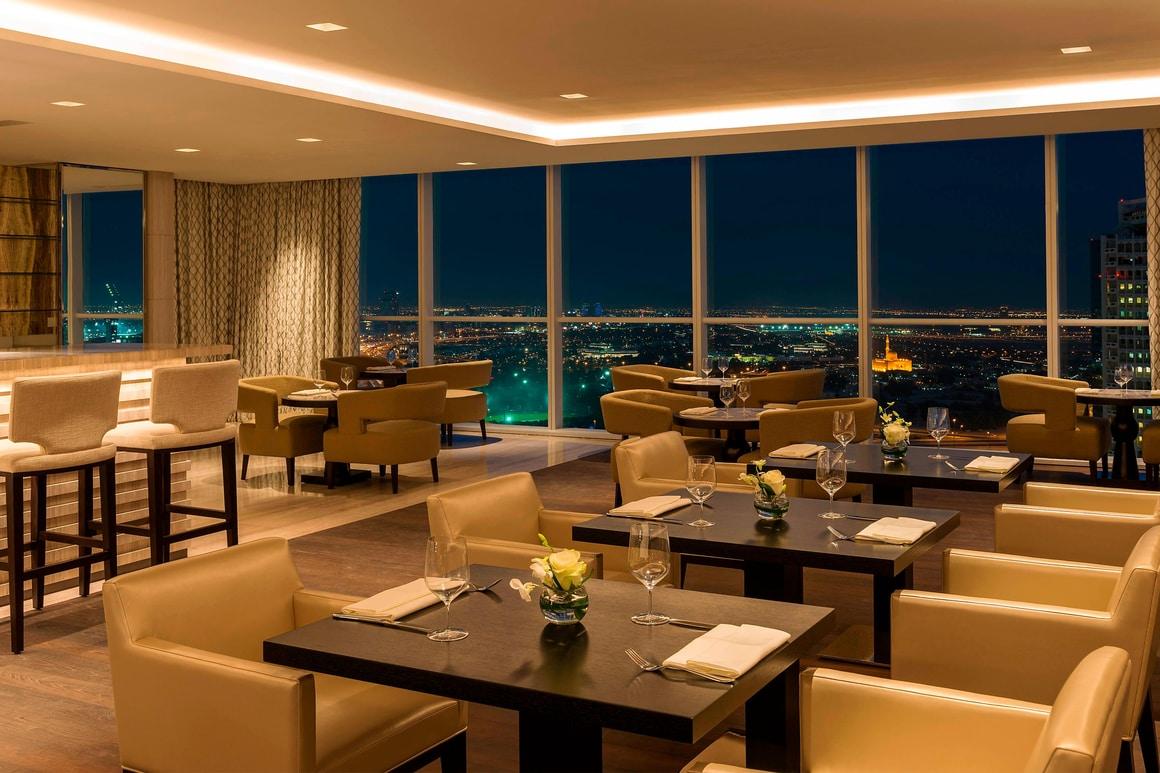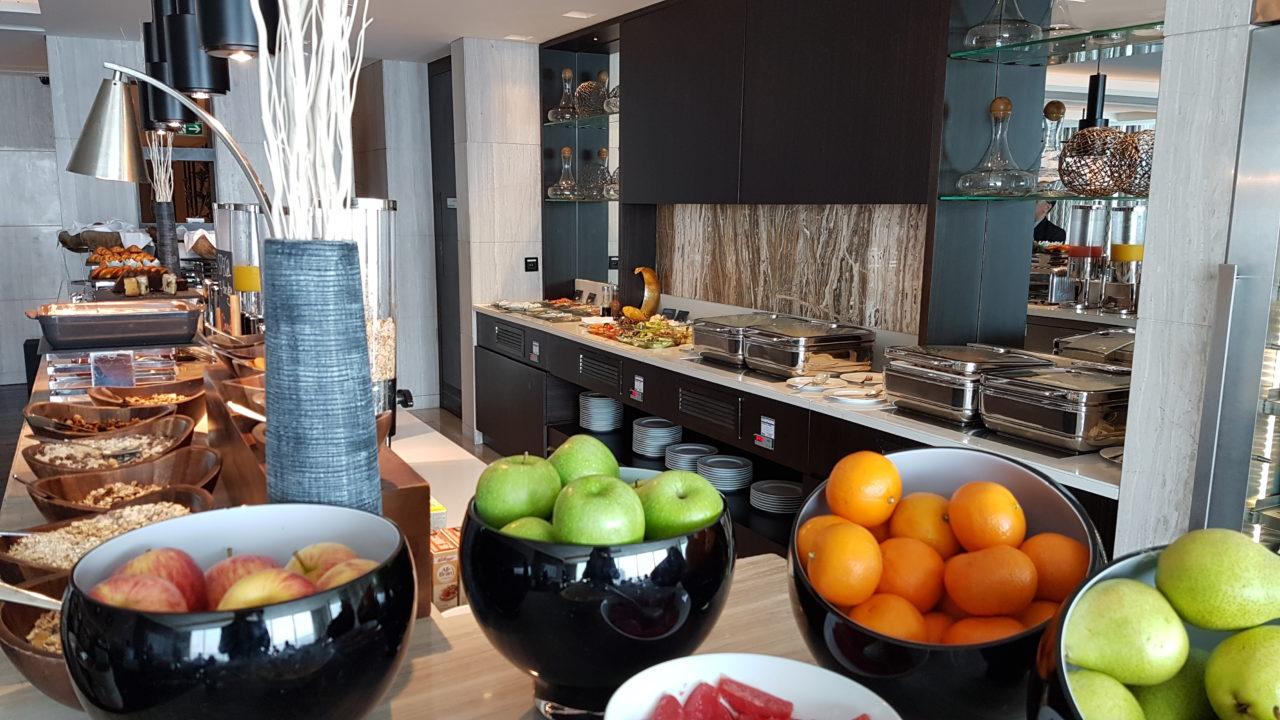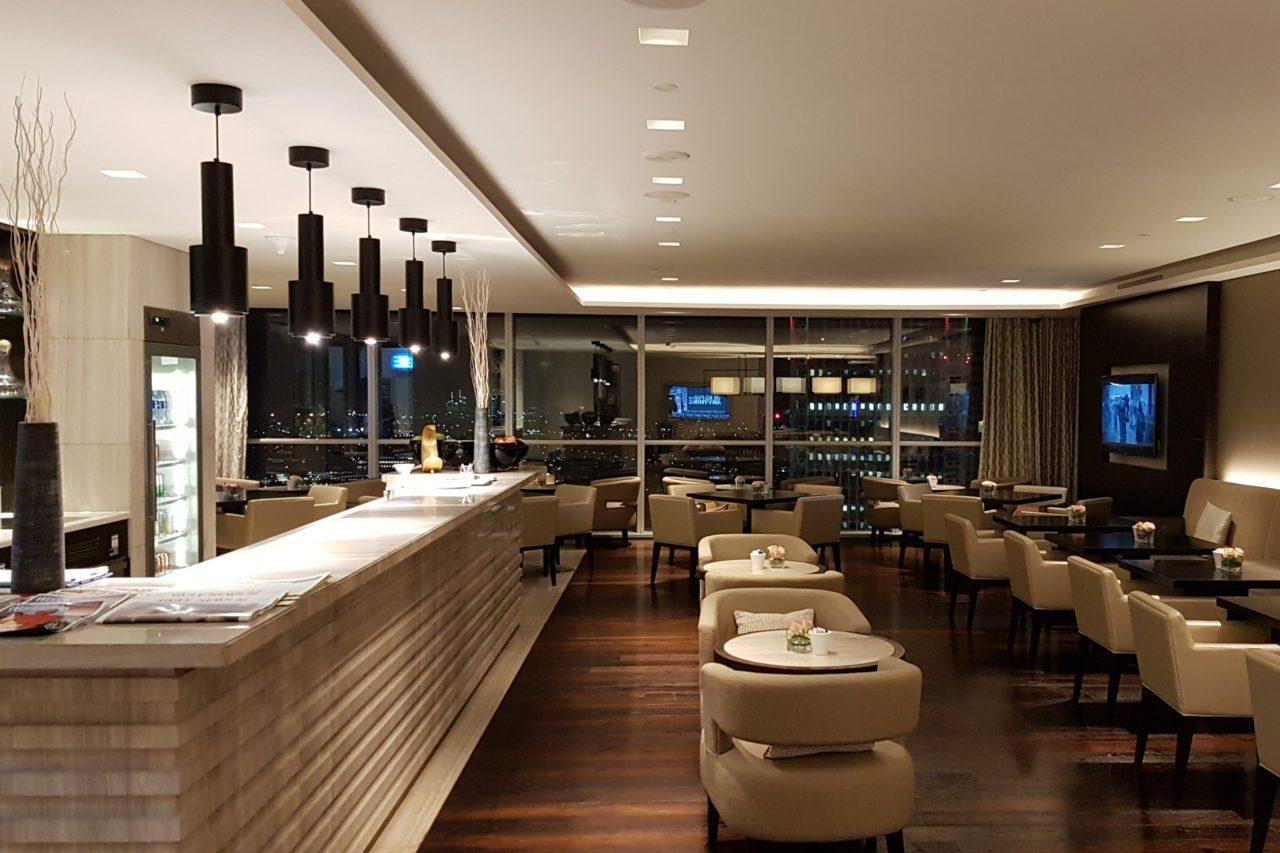 The Executive Club Lounge at the Sheraton Grand Hotel Dubai offers exclusive access to Club Room guests and above. Guests are welcome to invite visitors to join them in the Executive Club Lounge, arrangements must be made with the Club Team in advance.
Exclusive Benefits in a Relaxing Atmosphere
Executive Club Lounge guests can enjoy the convenience of two hour complimentary use of an Executive Club Lounge meeting room during their stay, which accommodates four people with complimentary water. The friendly and professional team are on hand to assist with any business support needs.
This tastefully furnished Executive Club Lounge is perfect for business and leisure travellers offering breakfast, afternoon tea and evening canapes in a relaxing atmosphere. Decorated to the finest standard, the Executive Club Lounge is adorned in browns, creams and beige.
The floor to ceiling windows create that "wow" factor as you step into the Executive Club Lounge with panoramic Dubai skyline views, which get better as the sun sets and the skyline lights up. Executive Club Lounge guests can enjoy the space as they wish, whether its to finish off some work, while getting out of the hotel room or just to sit back with a book and enjoy a cup of coffee, the attentive team are always on hand to assist.
Food Island Always Overflowing with Delicious Dishes
The food island has a wide variety of hot and cold dishes, depending on the time of day and they are in abundance. The team ensure they are constantly topped up from the carefully prepared hot evening canapes to the sumptuous cakes and sandwiches.
The team at the Executive Club Lounge at the Sheraton Grand Hotel Dubai ensure that every one of their Club level guests feel valued. They are friendly, helpful and remain professional, ensuring every guest receives first class personal attention during their stay.