Sheraton Tribeca New York Hotel Executive Club Lounge is located on the twenty first floor of this luxurious hotel and is open twenty four hours a day, seven days a week. They offer two food presentations daily, these include:
Breakfast is served daily from 6.30am to 9am Monday to Friday and from 7am to 10am on Saturday and Sunday
Hors D'oeuvres and Happy Hour is everyday from 5.30pm to 7.30pm
This Executive Club Lounge welcomes business travellers, families and children. Please note that they close for cleaning from 9.30am to 10.30 Monday to Friday and from 10.30am to 11.30am on Saturday and Sunday.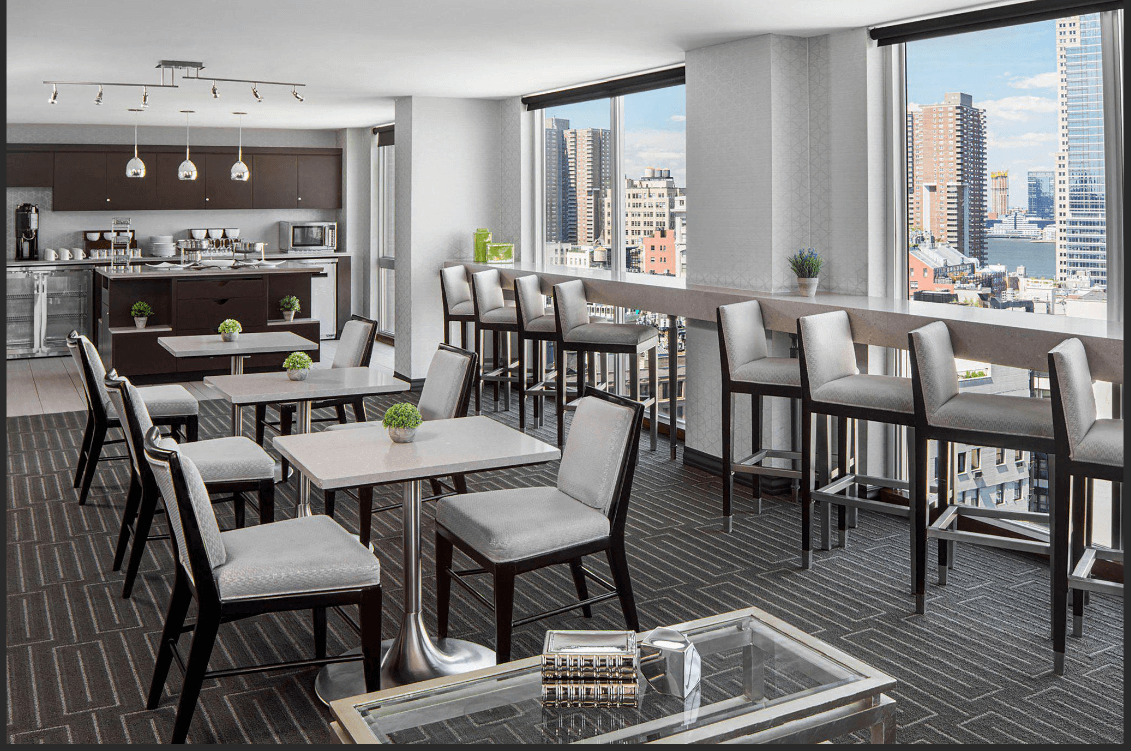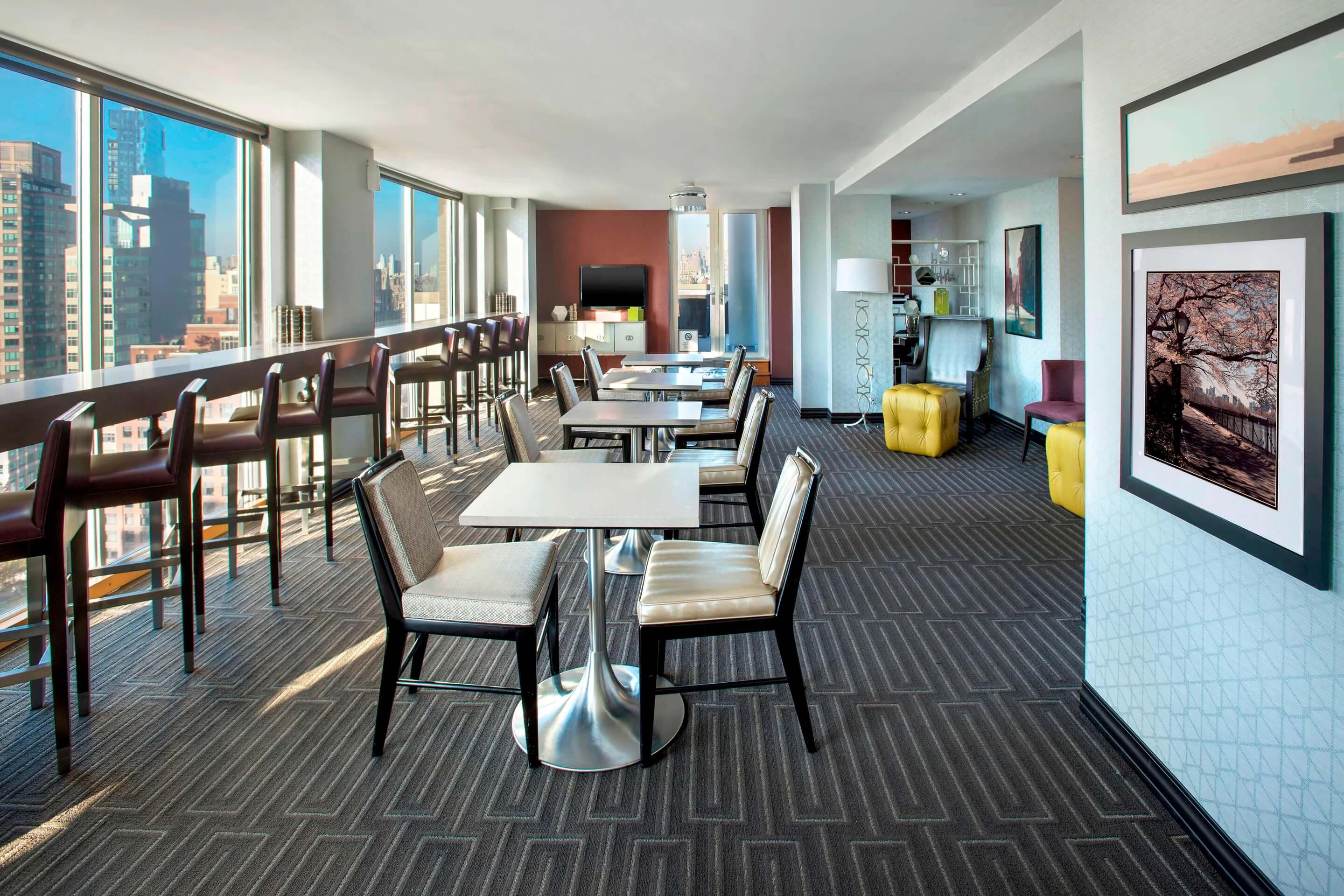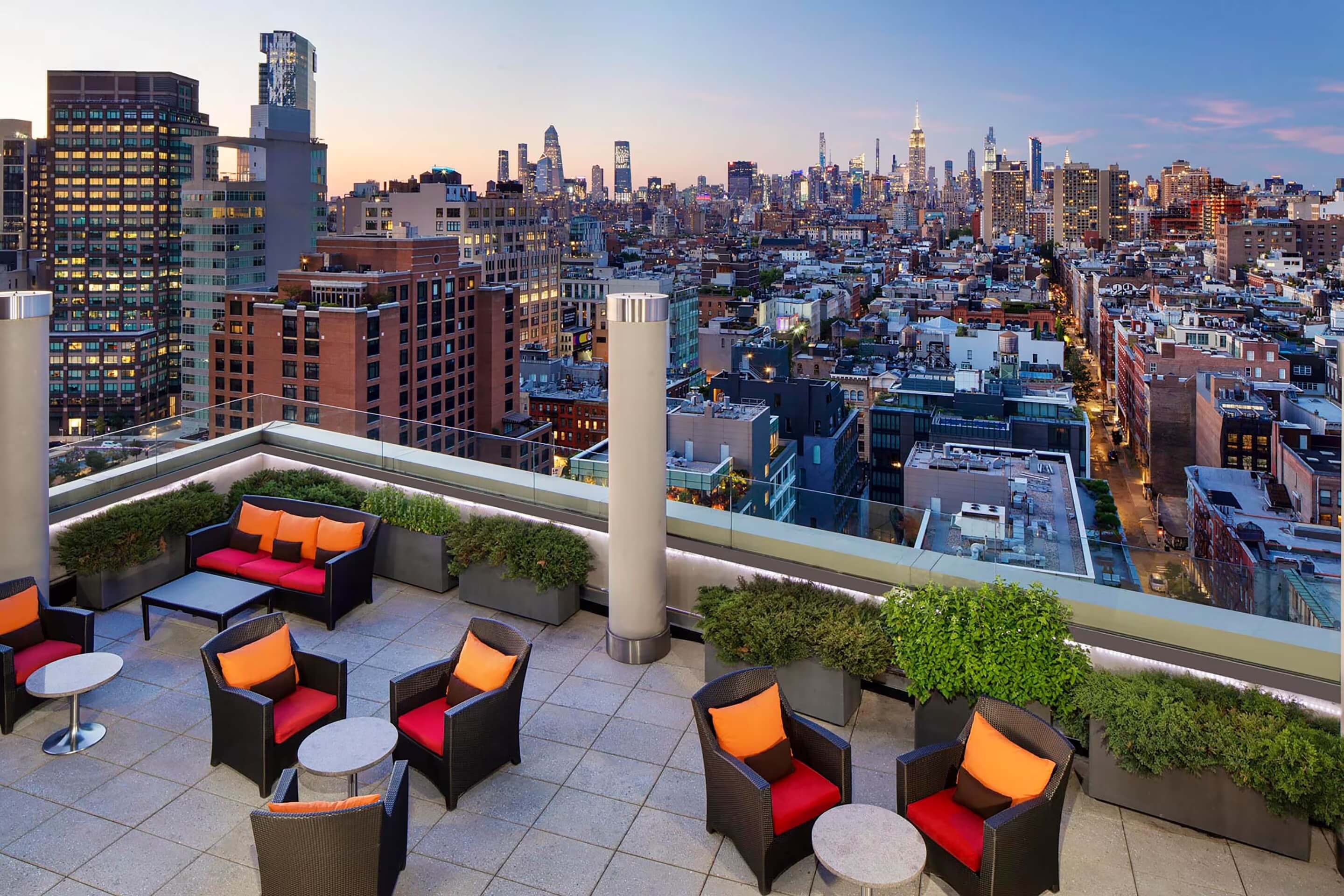 The Executive Club Lounge is complimentary for Elite members and those that book to use the Executive Club. They offer a host of excellent exclusive privileges and a comfortable lounge area with spectacular views.
Drinks and Snacks Throughout the Day
You have access to the executive club lounge everyday, all day. They offer a happy hour with free soda drinks and snacks on offer throughout the day and evening. The executive club lounge offers an additional touch of luxury with personalised services and a dedicated team. The snacks on offer throughout the day vary from one day to the next and there is always a choice of complimentary tea, coffee, water and sodas.
The evening Hors d'oeuvres and Happy Hour provides complimentary beer and wine, along with two hot foods. There is also cheese platters and salads. They cater to families and children are welcome in the executive club lounge. The team are working on adding some activity and board games in the near future.
Light, Open and Spacious
Making use of the executive club lounge at Sheraton Tribeca New York Hotel, provides you with an exquisite exclusive club lounge that is light, open and spacious. The floor to ceiling windows capture the spectacular city skyline views and offer the perfect place to relax with a complimentary drink as the sun sets and the city lights up. There is seating along the picture windows, where you can check your emails, complete a work proposal or simply enjoy a coffee and soak up the stunning New York views.
There is a luxurious outdoor terrace area with ample seating and spectacular views. This is where you can relax or work, let the children play or read a book, enjoying the fresh air on a warm day. It's also the perfect place to enjoy the New York city views and watch the hustle and bustle on the street below. The comfortable indoor dining area offers a place to enjoy your complimentary snacks, breakfast or evening Hors d'oeuvres. The food island is brimming with delicious and freshly prepared presentations. It is buffet style and you help yourself as you wish. The team are on hand to answer questions, assist with restaurant and tour bookings, and they will ensure the chefs are aware of any dietary restrictions you may have.