Sofitel Hangzhou Westlake provides the convenience of an executive club lounge, located on the fifth floor of the hotel. As you step out the elevator, you will find the executive club lounge on the left, which is open from 1pm to 9.30pm daily. The executive club lounge offers four complimentary food and beverage presentations daily, including:
Breakfast is served in the first floor restaurant
Afternoon Tea is enjoyed from 2pm to 4.30pm
Happy Hour is served from 5pm to 7.30pm
Tea, coffee and soft drinks are provided from 1pm to 9.30pm
Children are welcome in the executive club lounge when accompanied by an adult.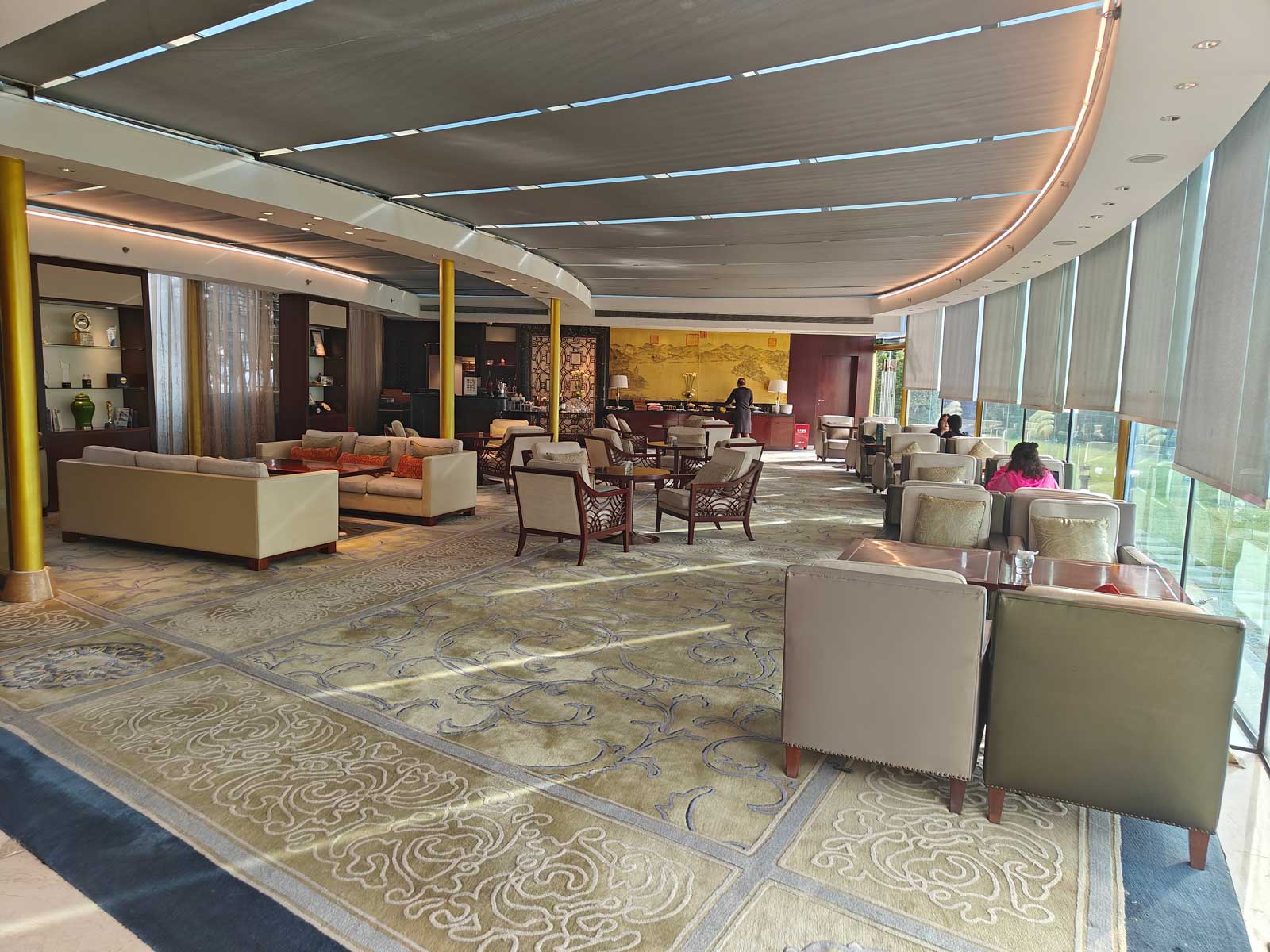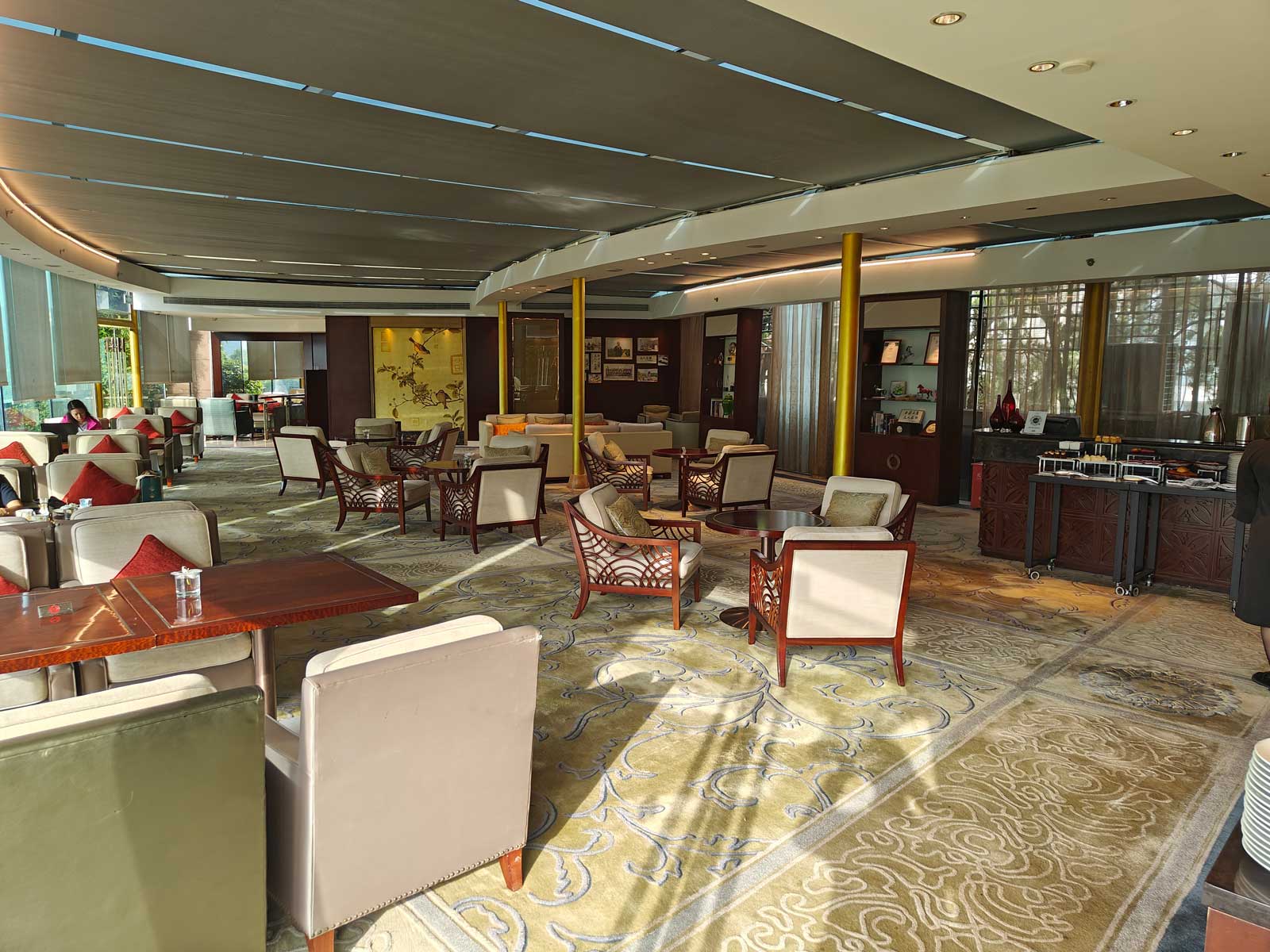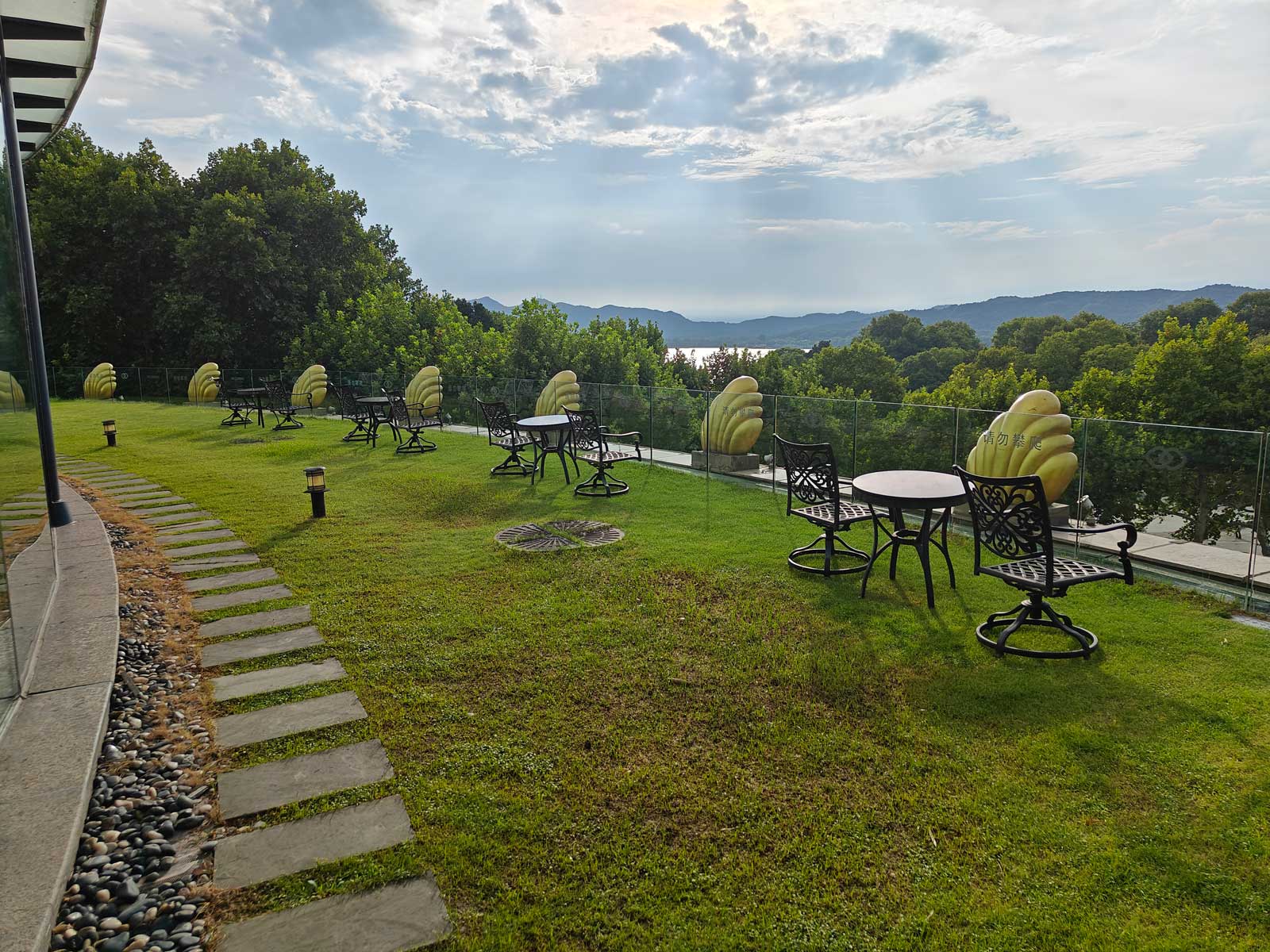 Guests staying in any of the hotel's club level guest rooms and suites enjoy complimentary and exclusive access to the executive club lounge. Each room or suite allows for up to two adults and one child under 1.2 metres, which babies being free of charge.
Spacious and Comfortable Executive Club Lounge
In addition to the host of complimentary food and beverage presentations offered daily, guests with access to this executive club lounge also enjoy two hours complimentary use of the executive boardroom, a chance to meet with colleagues or important clients. This executive club lounge provides plenty of space. It is stylish, modern and spacious with a comfortable open plan design, a chance to work, relax or meet up with family or colleagues.
It adds an additional touch of comfort and luxury when staying at Sofitel Hangzhou Westlake, complete with floor to ceiling windows, plenty of light and a private outdoor terrace. The outdoor terrace is where you can relax with a coffee in the afternoon or enjoy happy hour as the sun begins to set.
Beautiful Views with Relaxing Atmosphere
The comfortable lounge area offers plenty of sofas, plush chairs and tables, while the dining tables line the floor to ceiling windows, taking advantage of the beautiful and relaxing lake views. Attention to detail has been taken when designing this executive club lounge from the layout to the golden pillars, that give the area a semi-private feel.
The food island offers you a chance to enjoy afternoon tea and happy hour, helping yourself buffet style. You can choose whether to continue working in the lounge area as you sip your tea or coffee, relax with a book on the sunny terrace or chat with friends and colleagues.