This stylish 5-star hotel is located seven kilometres from Dubai International Airport, in a high-rise adjacent to the WAFI shopping and entertainment complex. Flat-screen TVs and complimentary Wi-Fi are provided in the elegant, art deco-style rooms, which also have Nespresso machines, minibars, and spectacular city views. Sitting spaces are added to upgraded rooms and suites have separate living areas, as well as dining rooms, bars, gyms, and/or terraces. Club class accommodations provide access to a private lounge and room service is offered 24 hours a day, seven days a week.
The nearby WAFI Mall is a magnificent structure that blends past, present, and future thanks to the presence of innovative stores, traditional souks, numerous leisure options and proximity to Lamcy Plaza - a mid-sized shopping centre with many services and features including around 200 stores, a cinema, cafes, and restaurants.
The hotel offers many wonderful and significant features such as a terrace with a bar lounge where you can enjoy your favourite drink while admiring the beautiful Dubai skyline. There are also several gym and fitness areas, as well as an indoor swimming pool suitable for both adults and children. This resort provides access to a very large and well-organized Spa, where you will be pampered with a great variety of treatments, scents and beauty products. Not to mention the benefit of having translators from all around the world available to better communicate, if needed.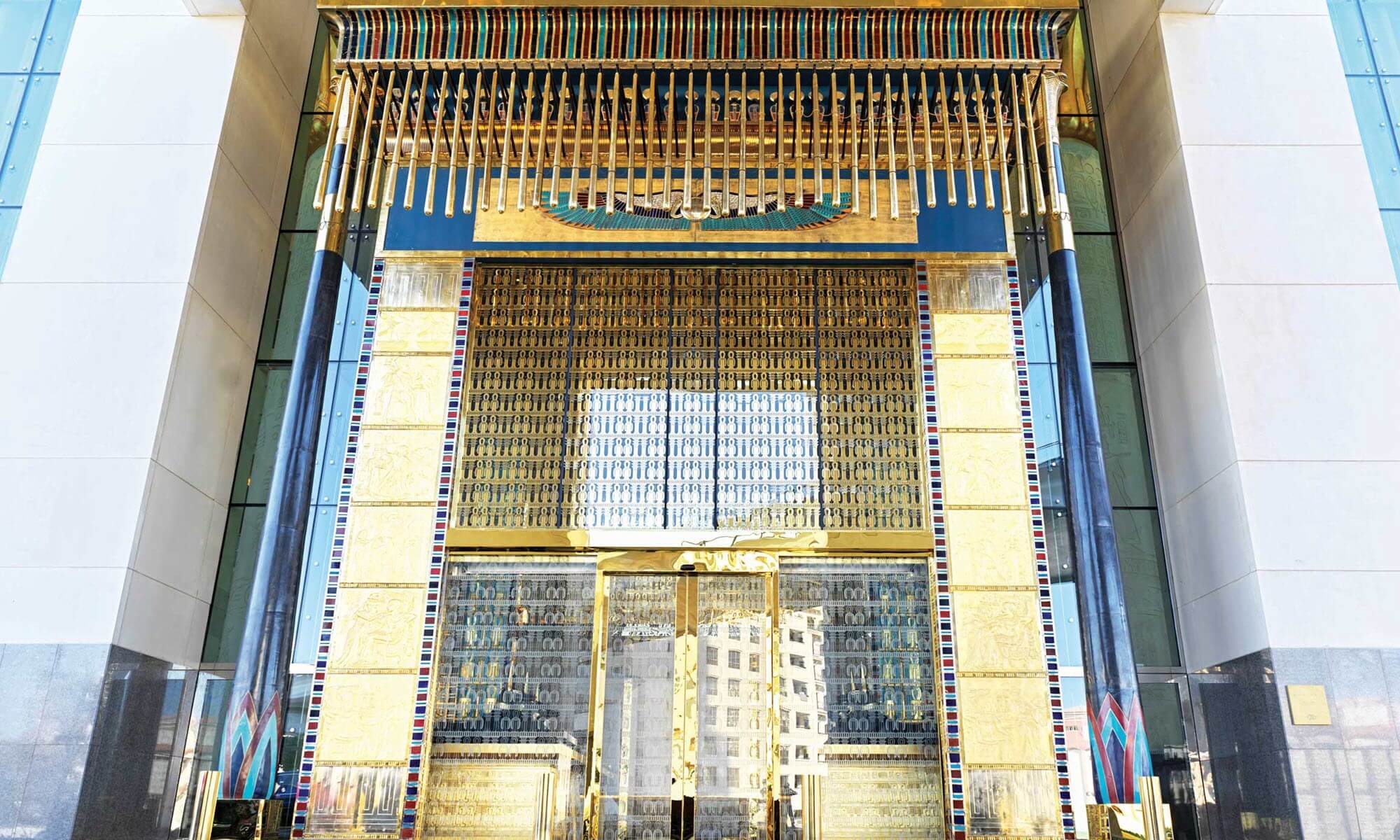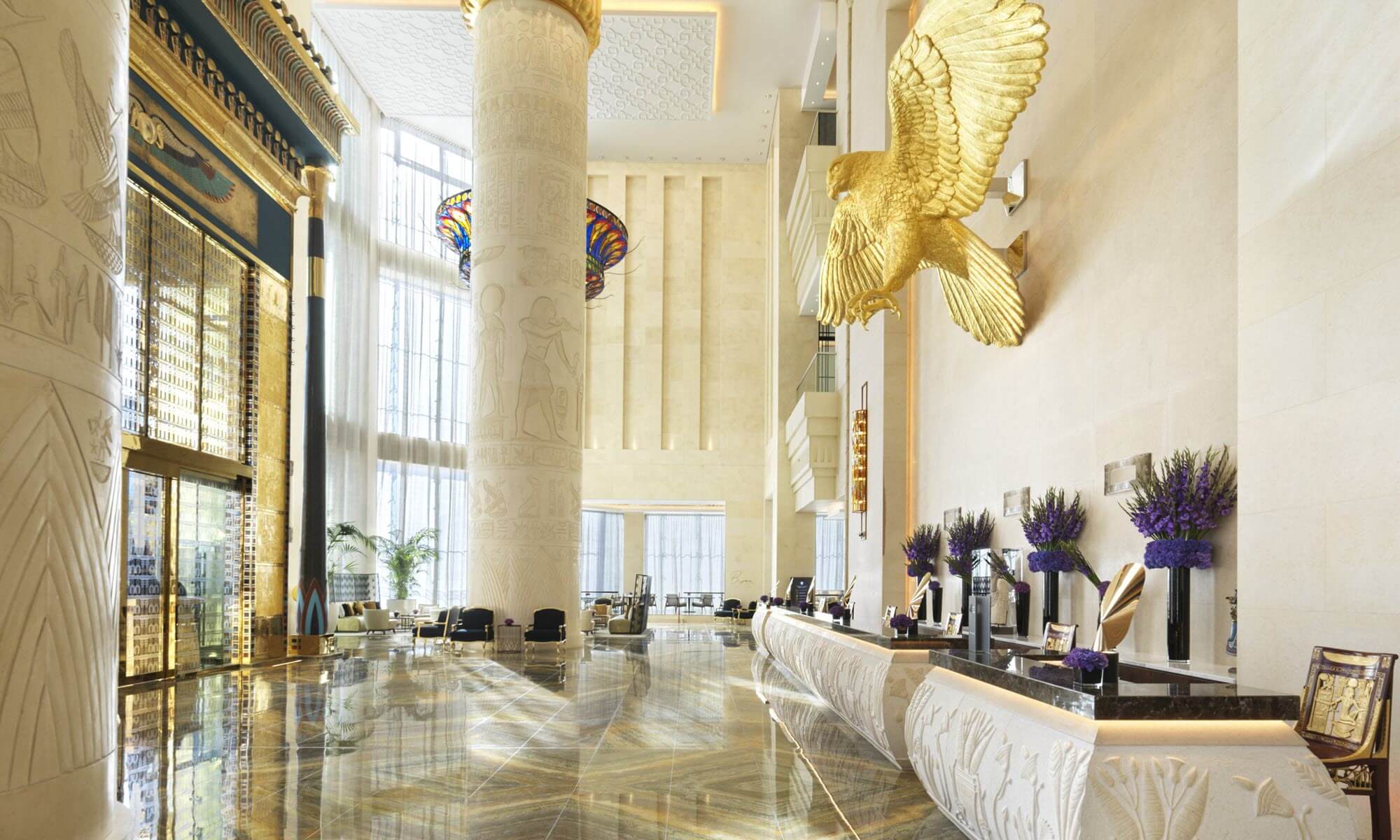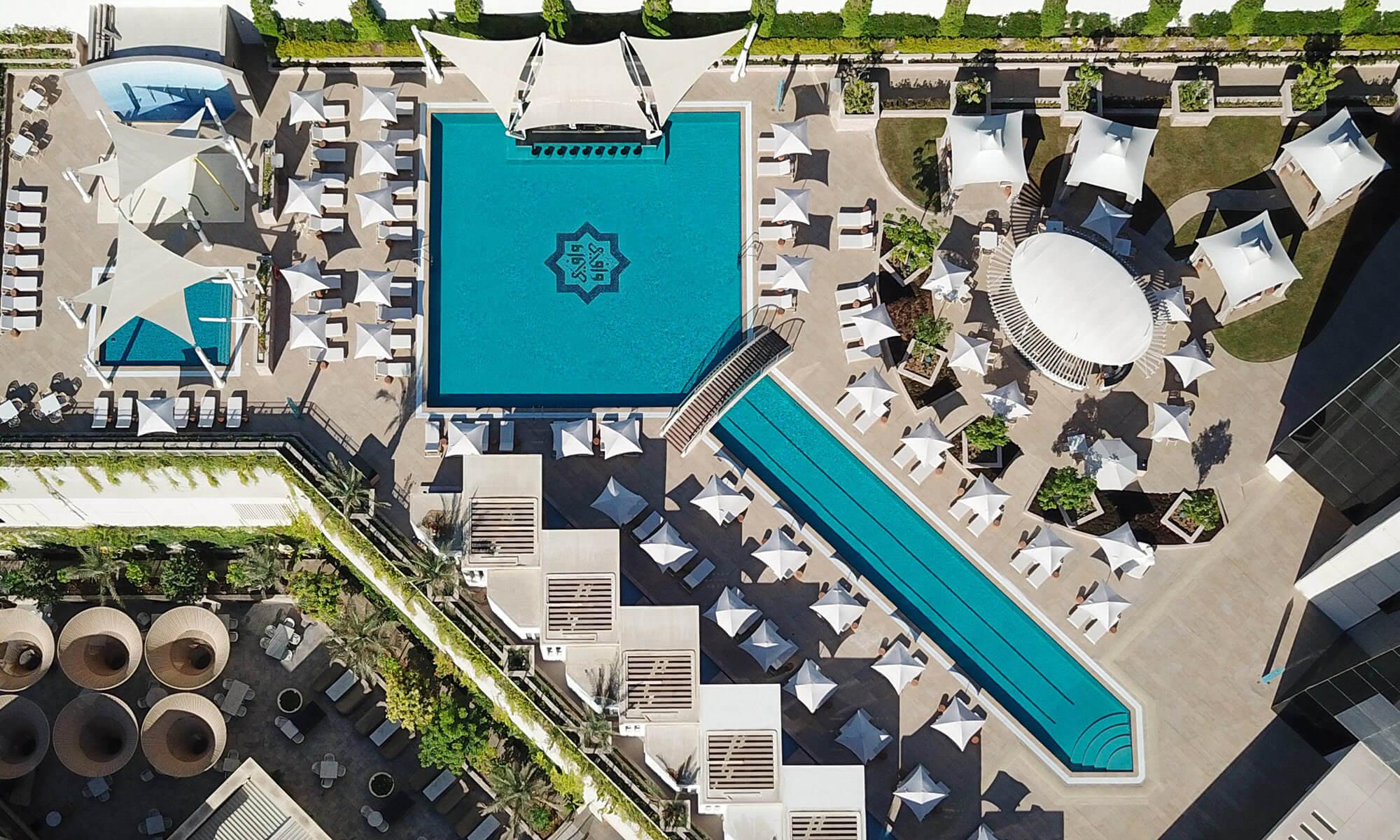 Why You Should Go There
Whether you are visiting Dubai for business or pleasure, the hotel you choose is an important part of your trip. This is why The Sofitel the Obelisk is certain to be an outstanding choice. This resort, located less than 20 minutes from Dubai International Airport, will make your stay unforgettable due to the amenities it provides. The proximity to the seaside, downtown and main attractions is unquestionably advantageous. What enchants this location, however, is the option of utilising a very large dining room with quite unusual culinary endeavours.
This hotel is ideal for everyone, from families with young children to professionals, fitness enthusiasts, and shoppers. It's also quite appealing since it gives you quick and simple access to one of the world's highest skyscrapers, the Burj Khalifa, as well as the KM Trading Shopping Centre, where you can spend hours shopping, and the Dubai Aquarium & Underwater Zoo. It comes highly recommended for big families as well as couples who want to experience a new way of life, a beautiful new culture, and live the Arabic dream.
Accommodation
Art Deco flair, attention to detail, and a fusion of heritage and cultures are all hallmarks of not only Sofitel Dubai but also the entire Sofitel brand. The general architectural design of the Obelisk, and also of the 498 luxury guestrooms and suites, as well as the 97 fully furnished and properly serviced flats are what makes this one of the most popular hotels in the area.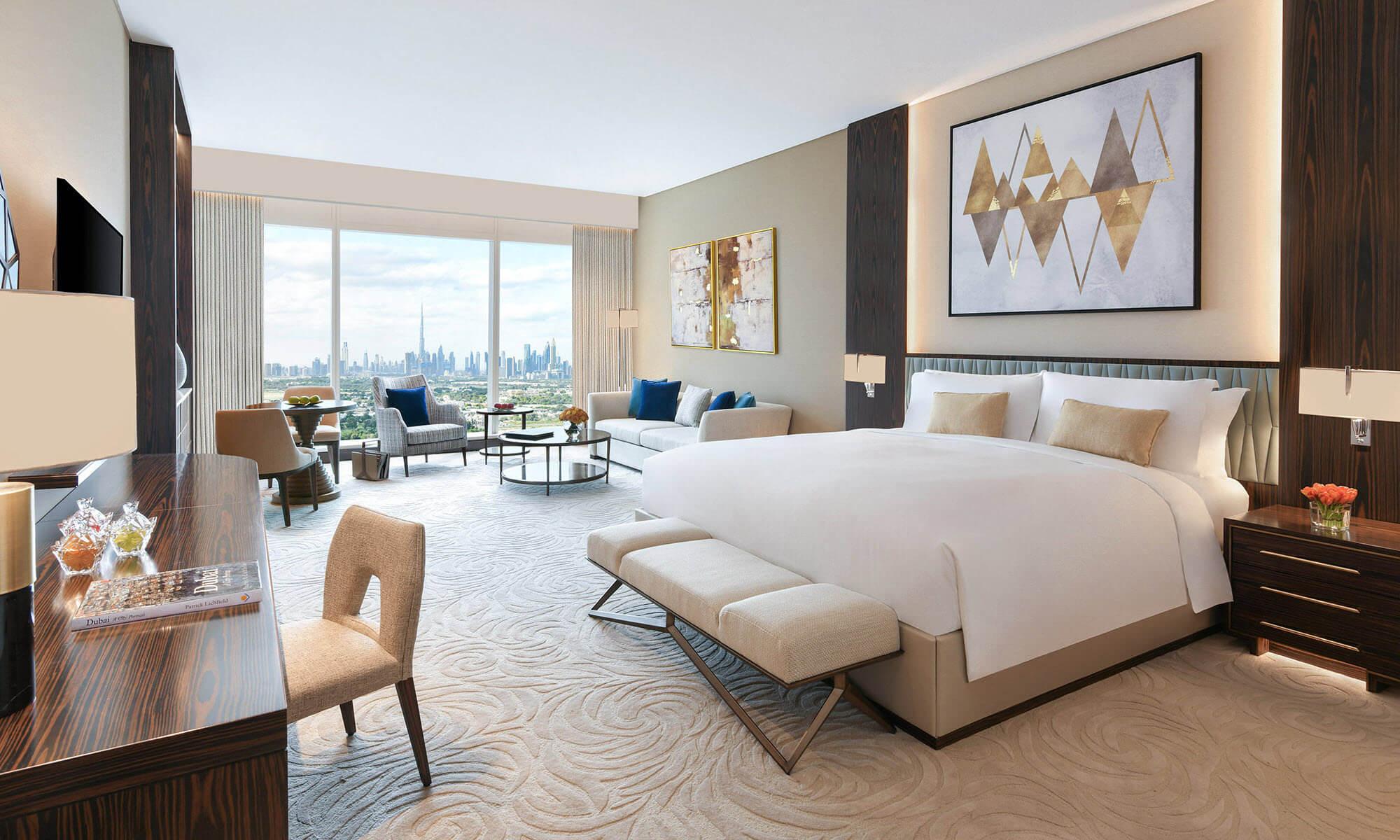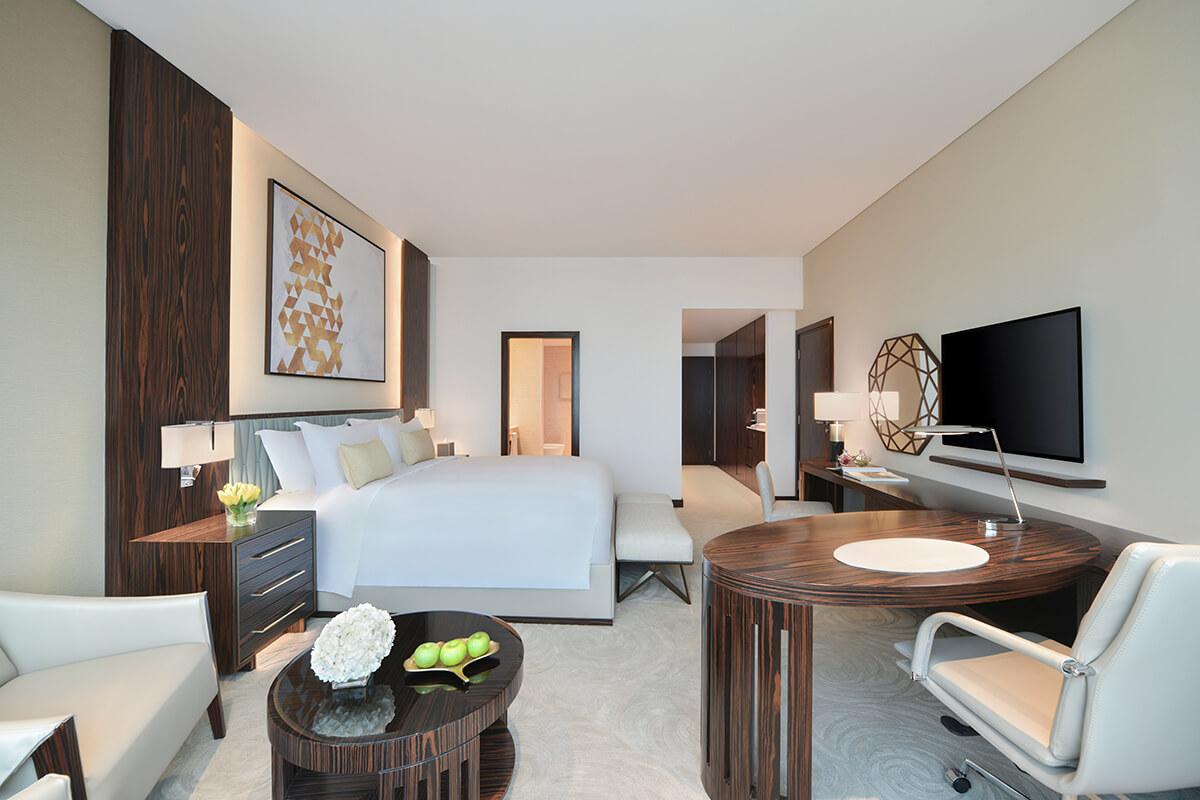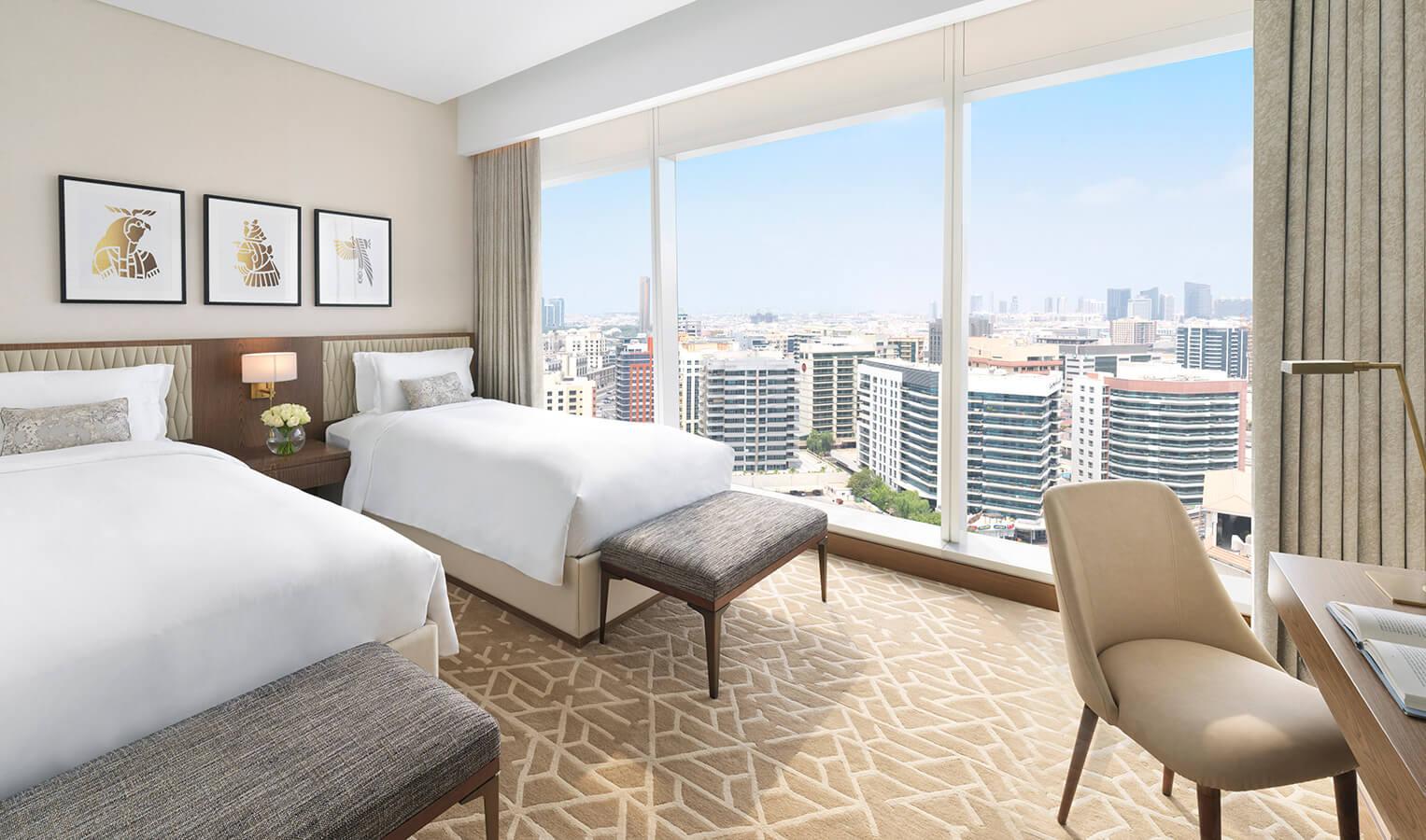 It also has several meeting rooms and a lovely terrace with an indoor swimming pool and a great view of the city. The design of this hotel appears to be quite modern, inventive, and fresh and the smell of leisure, growth, and entertainment can be smelled miles away.
The hotel has Deluxe Rooms, Deluxe Club Rooms, Luxury Rooms, Luxury Club Rooms and Family Rooms. For suite, it has Panoramic Suites, One Bedroom Suites, Opera Suites, Prestige Suite, Ambassador Suites "Napoléon" style, Presidential Suites "Cleopatra" style and Imperial Suites.
Executive Club Lounge and Kids Club
The Sofitel The Obelisk Dubai has a lovely modern Kids Club and an Executive Club Lounge as well.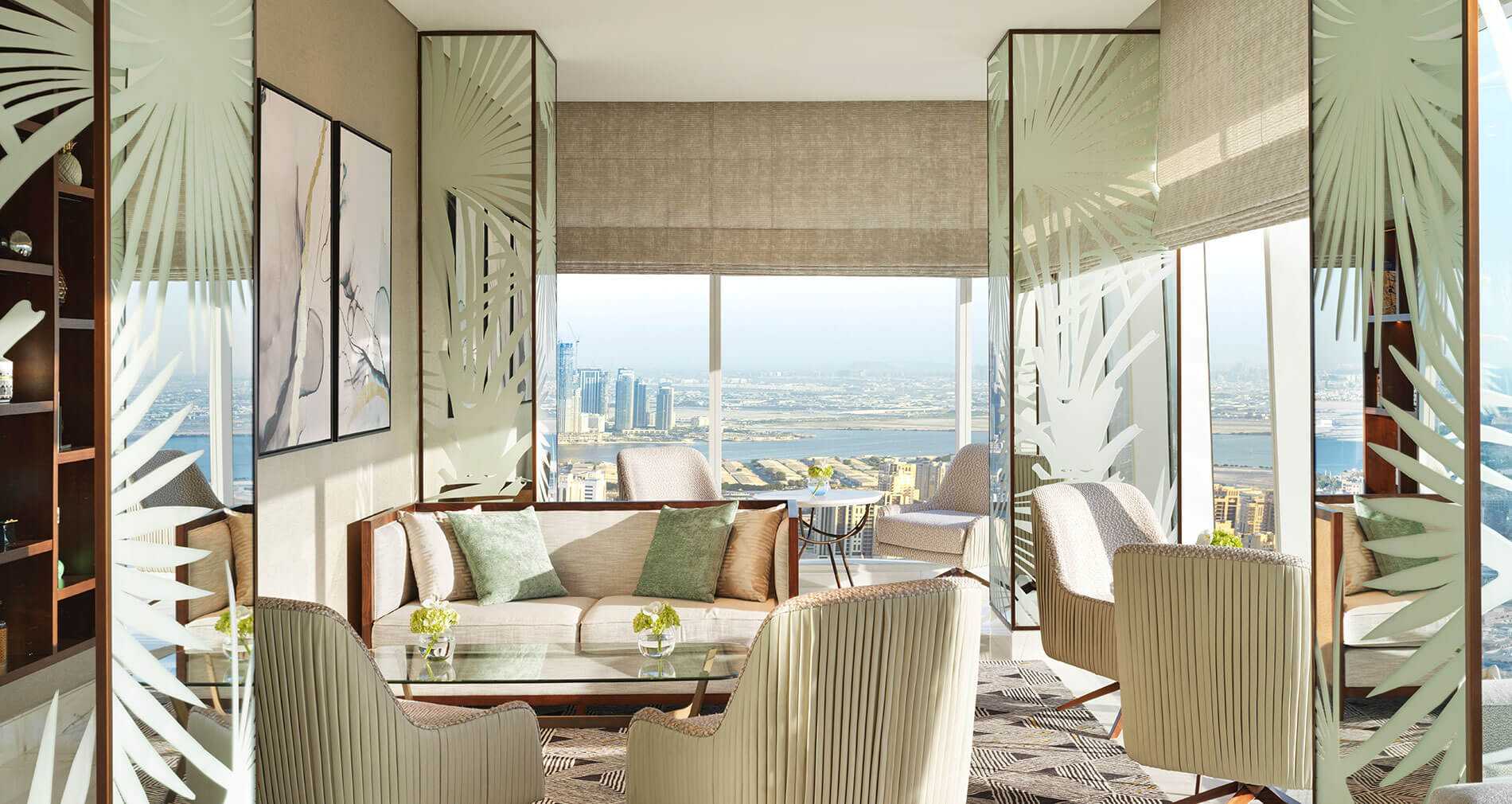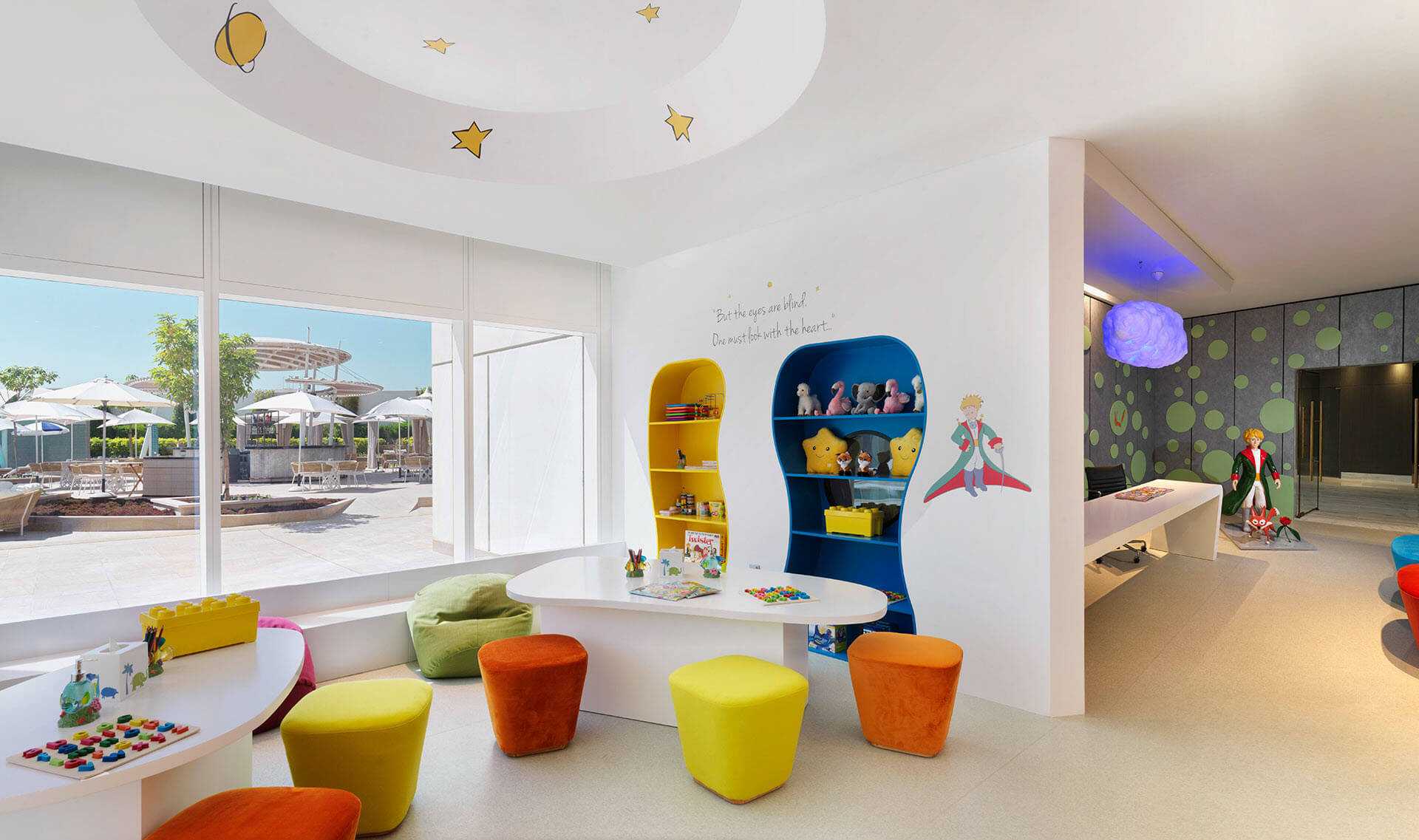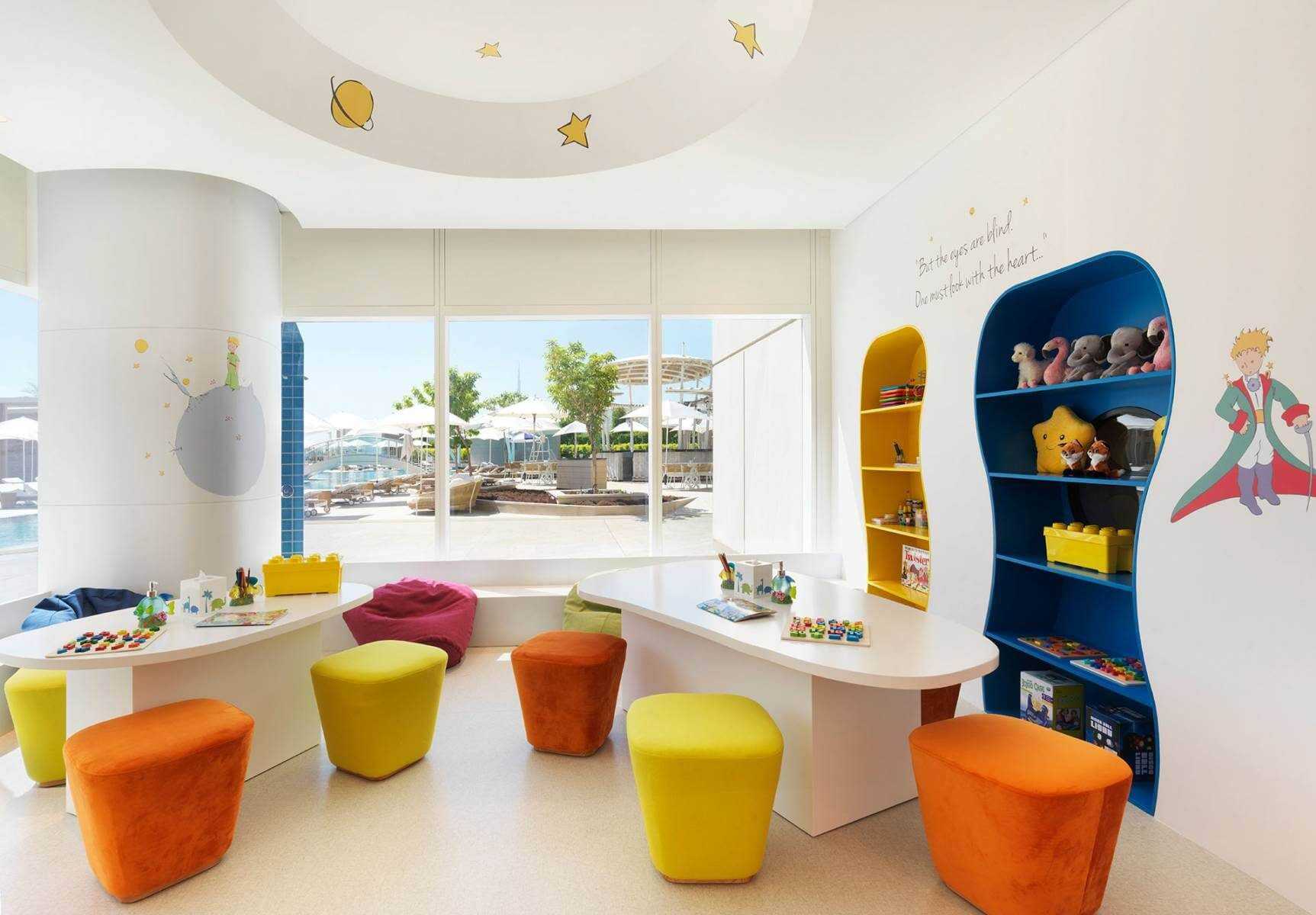 The Executive Club Lounge has three daily offerings including breakfast, Le Goûter (afternoon tea), afternoon tea and L'Apéro Chic (evening cocktails and canapes). You can read our personal experience at the Executive Club Lounge by clicking on the button below:
Sofitel The Obelisk Dubai Executive Club Lounge
The Kids Club is called Astro Kids and the interior is adorned with The Little Prince (Le Petit Prince) decorations. The Kids Club is for children aged four years to twelve years old. You can also read about their Kids Club by clicking on the button below:
Sofitel The Obelisk Dubai Kids Club