The Sofitel The Obelisk Dubai Kids Club, known as AstroKids, is open on a daily basis from 10am to 8pm and is available for children aged four to twelve years of age. The Kids Club provides children with a range of activities with the choice of scheduled activities or free play.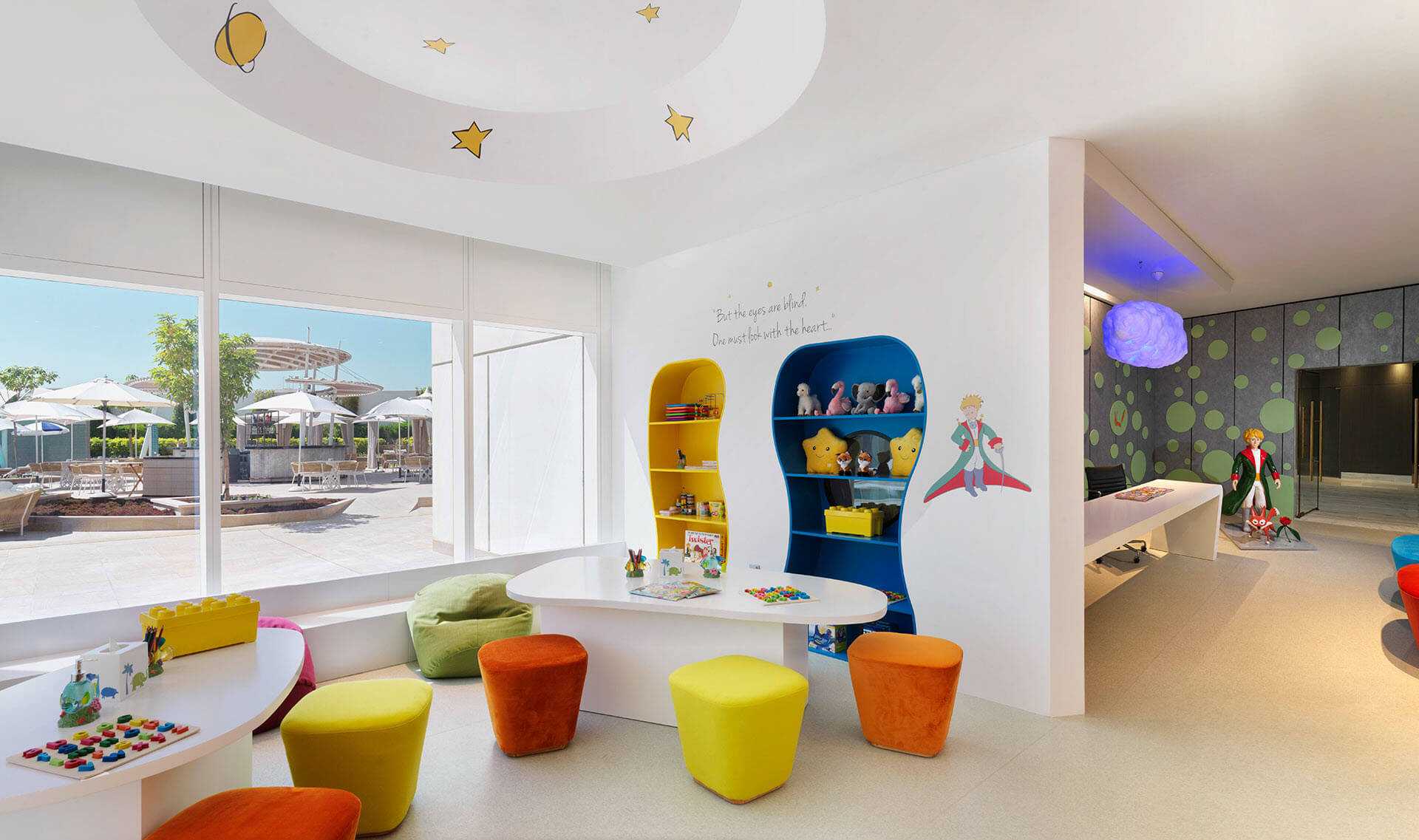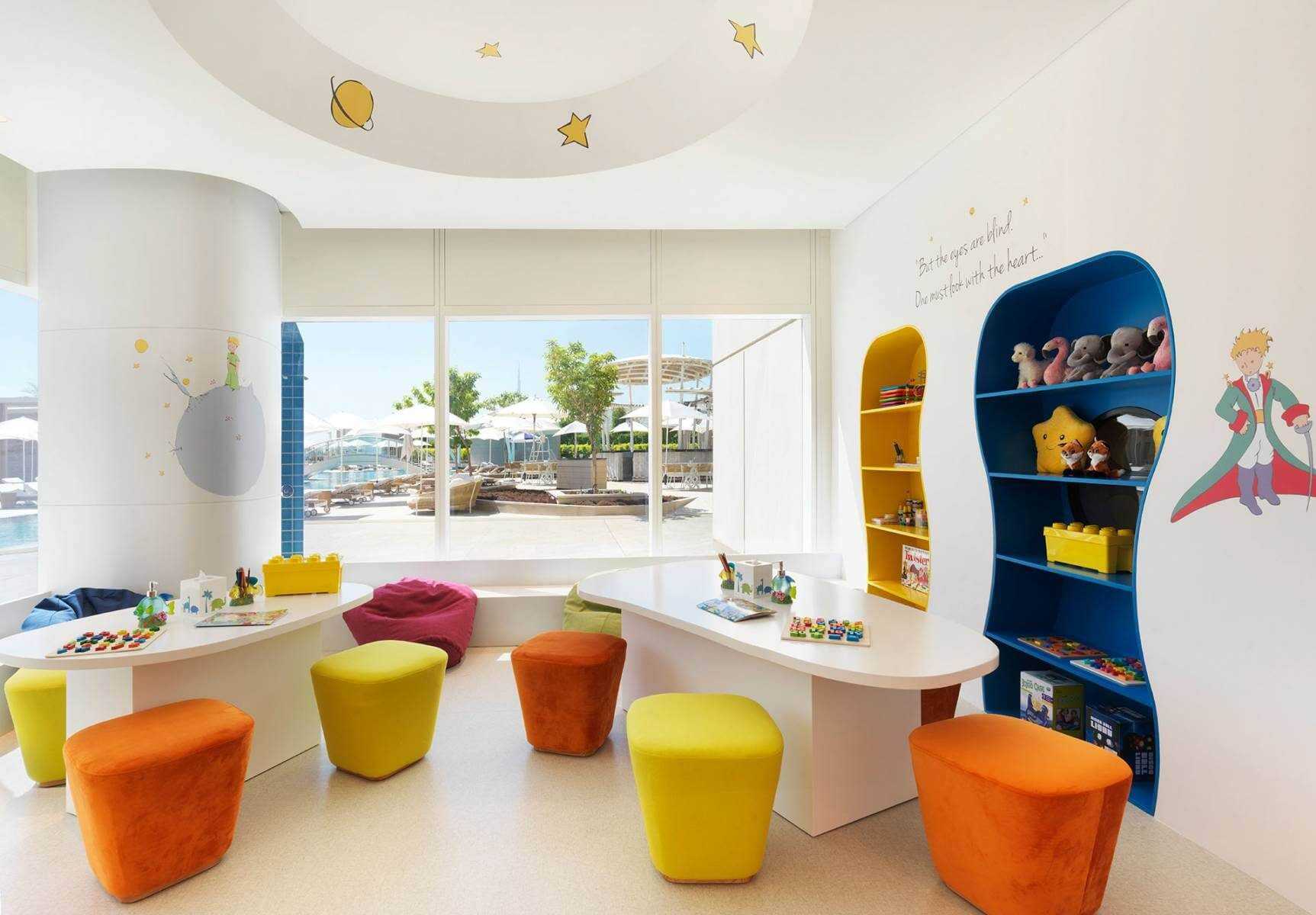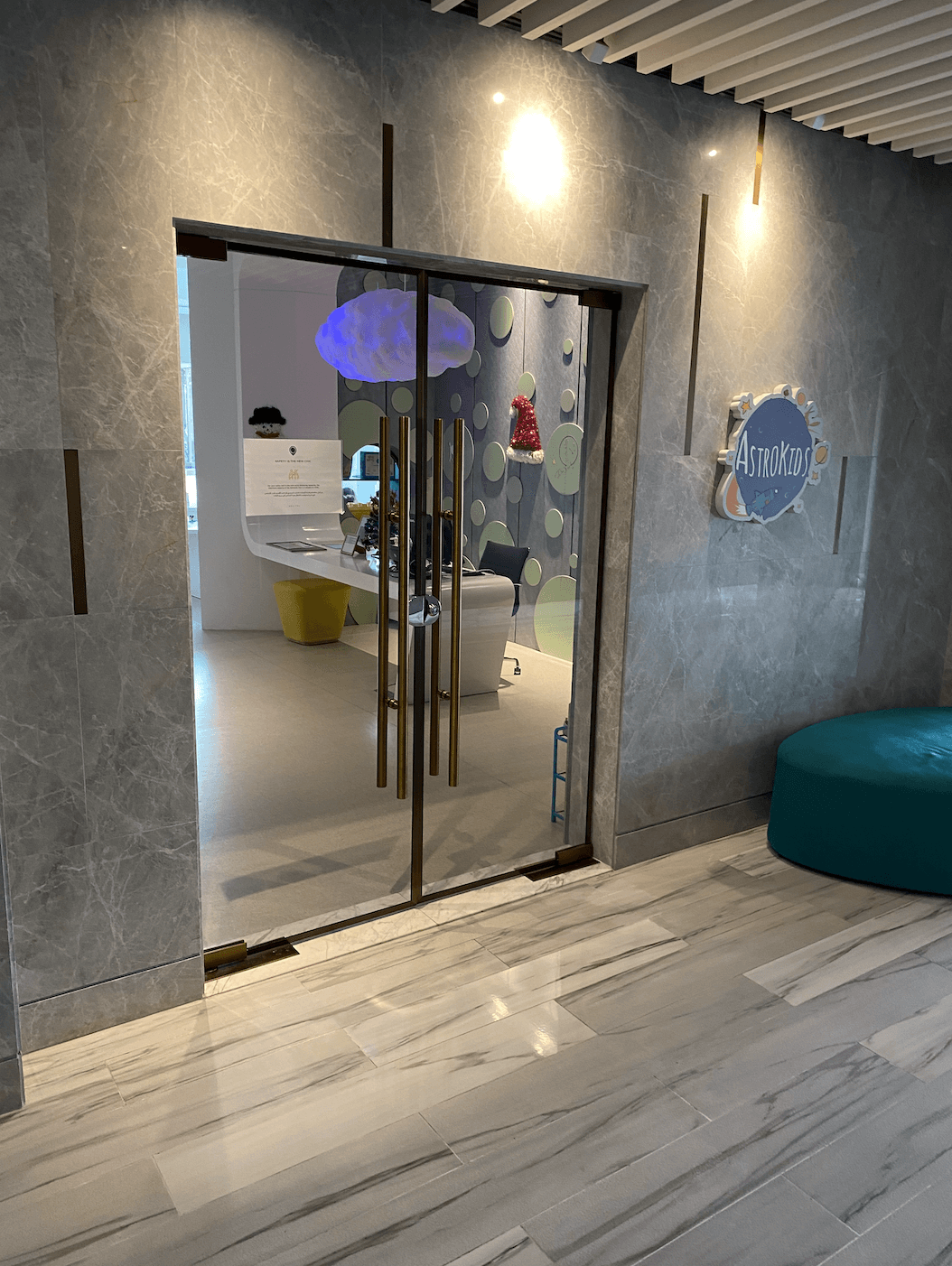 It boasts a modern interior, covered with The Little Prince decorations. There are board games, interactive games, such as Lego, puzzles, digital games and arts and crafts for children to enjoy during their time in the club.
This Kids Club offers indoor and outdoor activities with an outdoor kids pool and a well planned schedule, including aqua dance, dance competitions, story time, movie time, face painting, kids yoga and more.
Explore the World
The AstroKids Club takes children on a journey through space, exploring the world with a host of exciting activities. It encourages creativity and is an engaging learning environment that inspires and is effective.
The space is comfortable with the décor taking children to outer space with a range of interactive materials, stationery, digital games and puzzles to keep them occupied for hours while parents spend the day sightseeing, shopping or simply relaxing next to the pool.
The outdoor activities are also scheduled with every day being different, ensuring that the children don't get bored during their stay. Children are supervised by experienced staff members who are friendly and attentive, encouraging children to take part in activities and ensuring they remain safe, while parents enjoy their quiet time with some relaxation and maybe an evening cocktail in the Executive Club Lounge.
You can see an example timetable from the Kids Club below: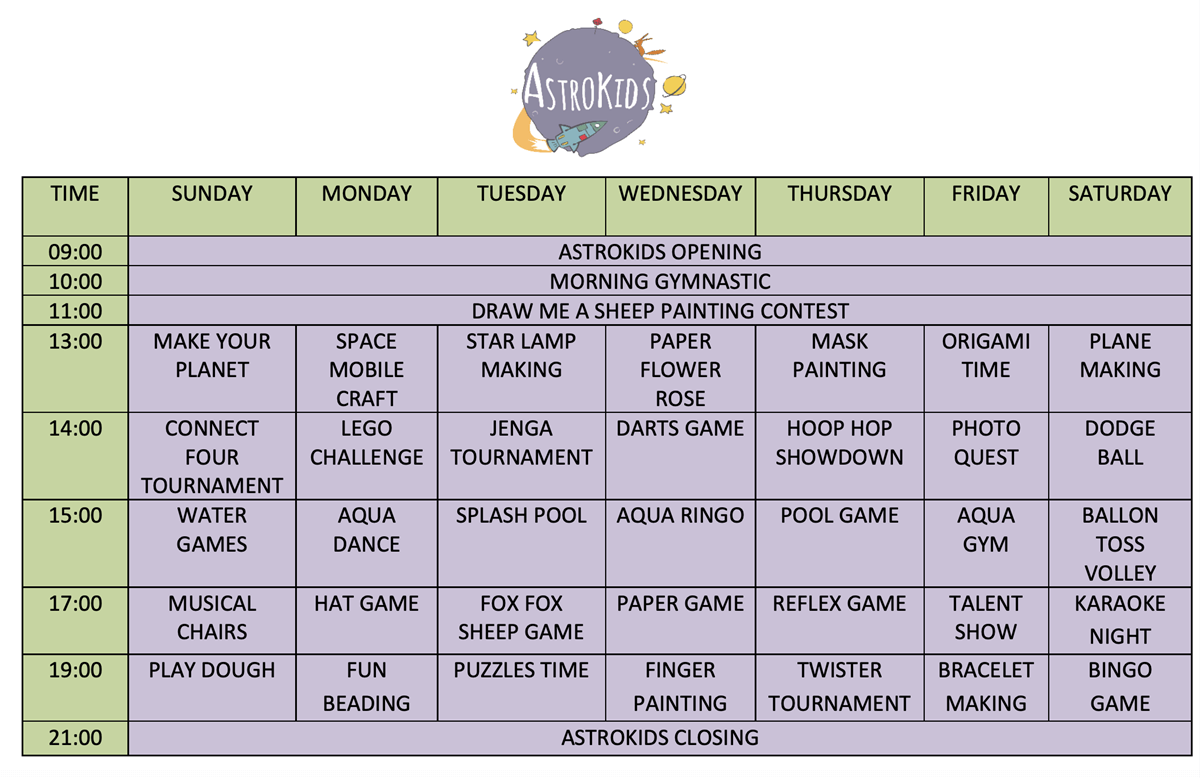 Fun Line Up of Events
From the colourful and comfortable children sized chairs to the range of activities, the Kids Club at Sofitel The Obelisk is guaranteed to keep your children busy. It's large full sized windows allow ample light into the space with tables where children can do arts and crafts or puzzles.
The schedule of activities include plane making, Lego competitions, balloon toss volleyball, finger painting, bracelet making, play dough and so much more.
Safe and Secure
Having to drag children around sights and attractions when on holiday is tiring, often they don't want to be there and don't enjoy the experience. Sofitel The Obelisk Kids Club team give you the peace of mind that your children remain safe and secure, while you can spend the day doing what you want to do.
In addition to this, if it's a romantic dinner you are looking for, the hotel offers babysitting services at an additional charge.