A country worth a family trip at least once in your lifetime!
When one thinks of the United Kingdom, the first thing that springs to mind is the Royal family and Windsor Castle, also known as the Queen's weekend home. Windsor Castle is without a doubt the world's largest inhabited castle. The site was chosen by William the Conqueror, and it has served as a royal residence and stronghold for almost 950 years.
It is not only the largest inhabited castle in the world but also one of the most well-known. Fly to London via Heathrow, and this will be one of the first unmistakable British things you will notice, but the fact is that the UK is a great nation to visit as a family and there is so much to see and explore, that you will want to come back again and again.
Take, for example, Stonehenge on Salisbury Plain. Stonehenge is clearly a work of purpose and intelligence, like a cryptic communication from the distant past. It simply remains a magnificent wonder as it welcomes the morning on the summer solar system, but no one knows what exactly it was used for, or who built it. This gigantic British icon, at least four thousand years old, draws visitors from all corners of the world.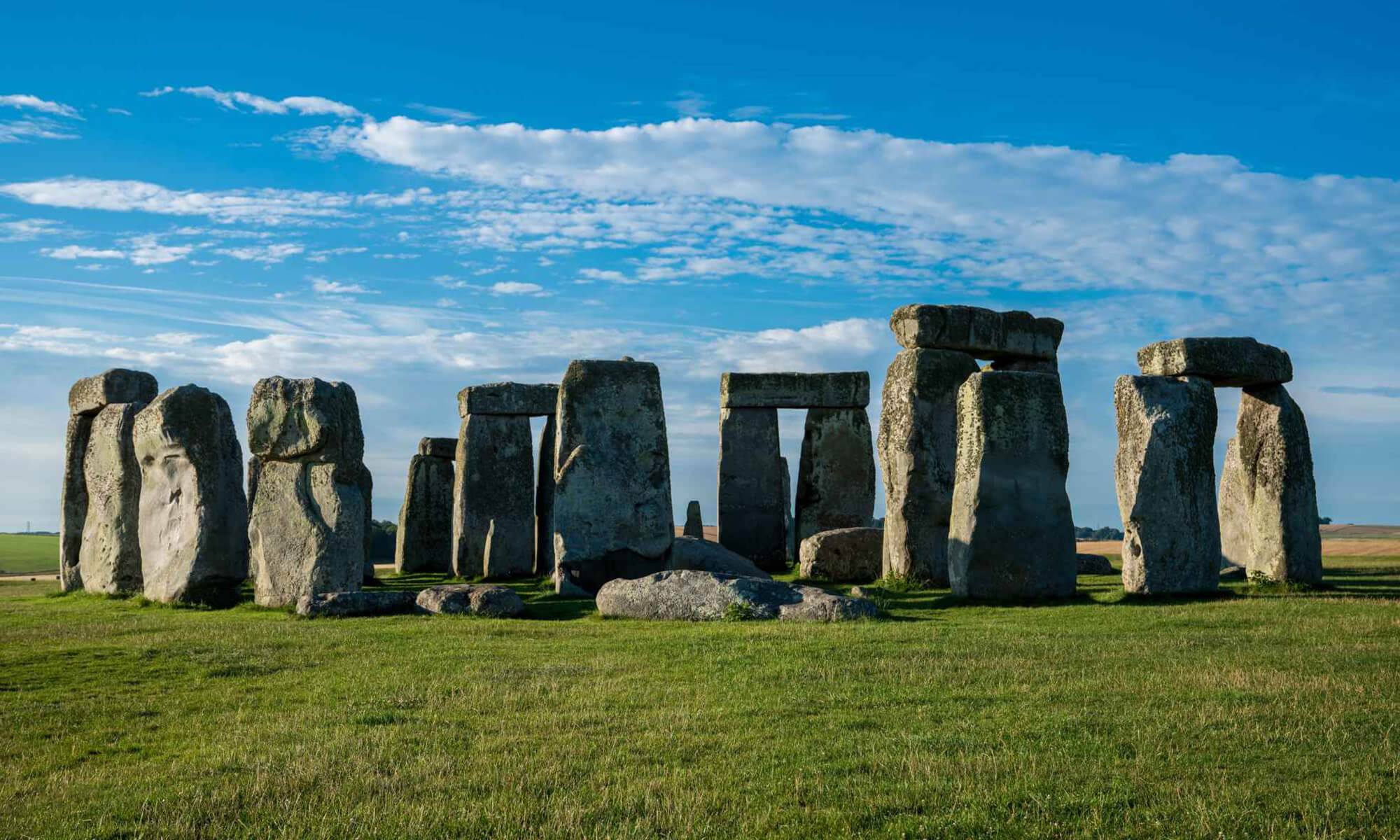 IMAGE: The mystical stone circle on Salisbury Plain, known as Stonehenge, has stood in the downlands of what is now southern England for thousands of years. The colossal prehistoric structure has long fascinated mankind's imagination, with its origins and purpose buried in mystery.
Visit the UK's Gleaming White Cliffs
Some countries have mountains that rise directly from the sea, while others have slightly sloping beaches that rise from the sea, but England meets the English Channel with an abrupt succession of white limestone cliffs. For at least a thousand years, nature seemed to have reflected bitter relationships, as if England had been snipped from Europe like a piece of rock candy.
The Seven Sisters are a series of moderately undulating limestone Downs that end in a succession of gleaming white cliffs seen from miles away at sea. Because they are so lovely and distinctively British, many visitors see them as their own choice of the UK's Seven Wonders.
Then there's the Giant's Causeway in County Antrim, Northern Ireland that resembles a road surface in the middle of the sea. It's difficult to imagine that this natural wonder that is made up of 40,000 interconnecting basalt columns that are more than 12 meters tall, is not man-made. In fact, it was actually formed by an old volcanic eruption. The top part of these columns forms hexagonal 'steppingstones' - some with four, five, seven, and eight sides, that lead from the base of a cliff to the sea.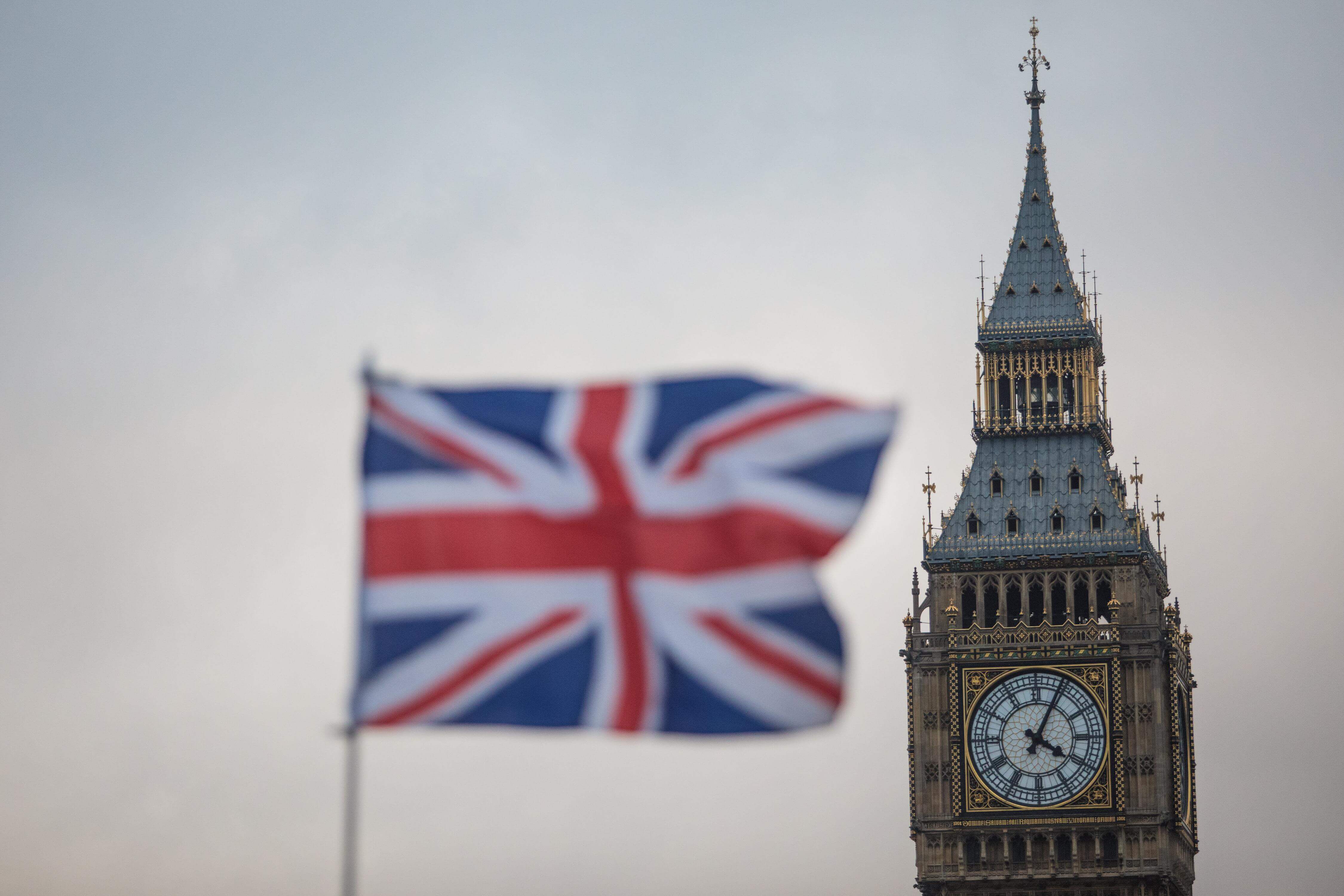 IMAGE: The Elizabeth Tower in London, widely known as Big Ben and an iconic monument, is one of the UK's most spectacular assets.
Tour and explore London
Big Ben in London is undoubtedly the most renowned clock in the world, and its unique silhouette is instantly recognisable and one of the most shared social media landmarks. Big Ben is usually open to the public for tours, however, these tours have recently been suspended for some much-needed restoration work, so make sure to check the availability of any tours ahead of time.
Mingle with the rich and famous of the world at Madame Tussauds Museum
Madame Tussauds is located in Marylebone, northwest London, on Marylebone Road. Marylebone Station (National Rail) and Baker Street Tube Station are the nearest stations (Metropolitan and Hammersmith & City lines, Bakerloo, Jubilee, and Circle).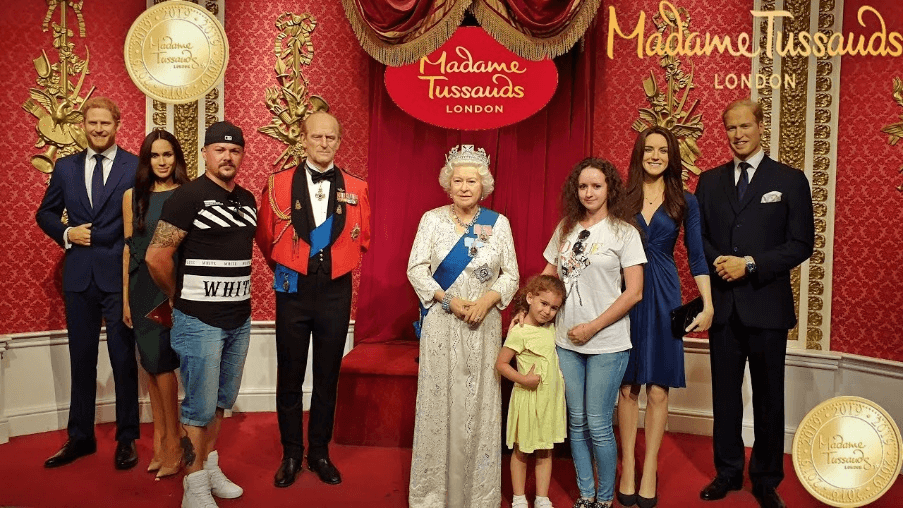 IMAGE: If you've always wanted to rub shoulders with the world's rich and famous, like the Royal Family, a visit to the Madame Tussauds Museum might be the closest you'll ever get.
Stroll down the red carpet with Kate Winslet and Benedict Cumberbatch, before heading to the sports zone with David Beckham and world-renowned athlete Usain Bolt. You can have a once-in-a-lifetime 'engagement' with the royal family, including the Queen and the, before taking to the stage with music legends such as Ed Sheeran and Madonna. This is a trip that the entire family will love, and it will offer you hours of entertainment.
Visit the city of Bath
The Roman Baths, located in the beautiful old city of Bath, England, are the quintessential British bucket list item. If you are planning a trip to the United Kingdom, make sure to include The Roman Baths (a UNESCO site) and the Georgian City of Bath in your itinerary. Thousands of archaeological items from pre-Roman and Roman Britain are housed in the Roman Baths collection. It is strongly advised that you book The Roman Baths tours in advance to ensure your spot.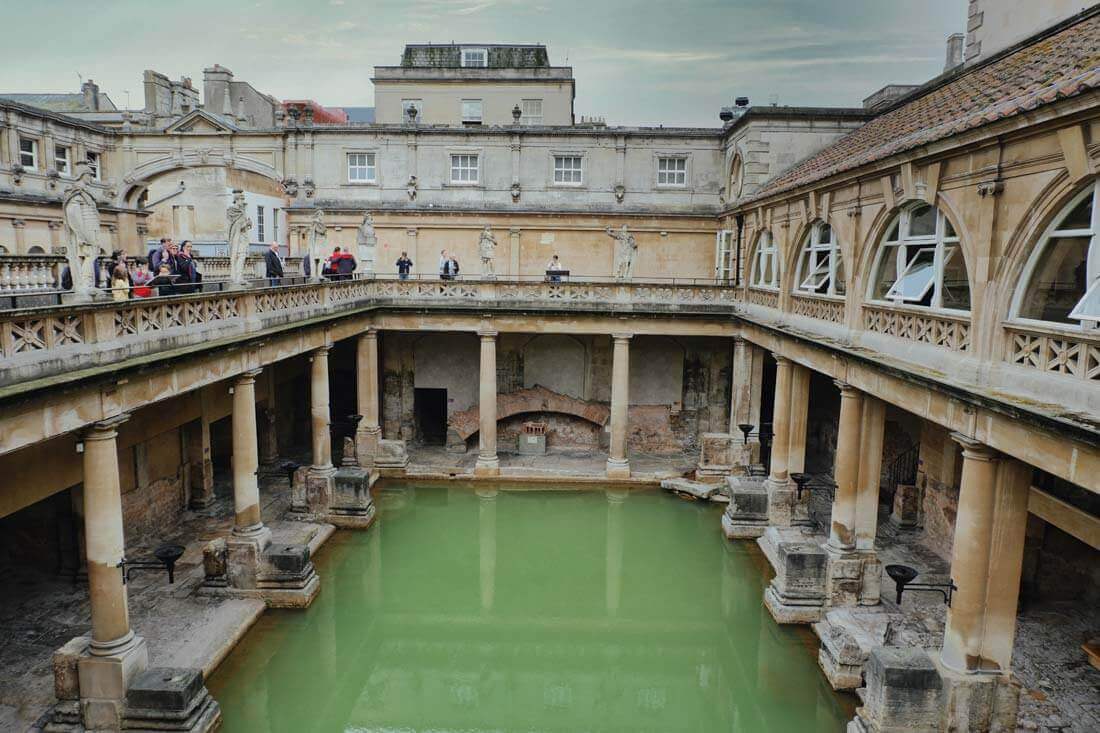 IMAGE: Bath, founded by the Romans as a thermal resort, grew into an important centre of the wool industry during the Middle Ages. Under George III in the 18th century, it evolved into an attractive town with neoclassical Palladian buildings that combine harmoniously with the Roman baths.
Chester Zoo
Chester Zoo is a world-class centre for wild and amazing creatures, and it's a perfect place to spend a fun day with the kids. You and the kids are in for a treat with over 21,000 exotic and endangered creatures, hundreds of species, and around 125 acres of habitats and islands. The zoo is a recognised conservation charity and there are regular animal arrivals, hands-on experiences, and daily seminars. You can take a leisurely boat ride, catch a ride on the monorail or walk down the skipping line and you the young ones can liaise with zoo rangers to learn about animal protection and care.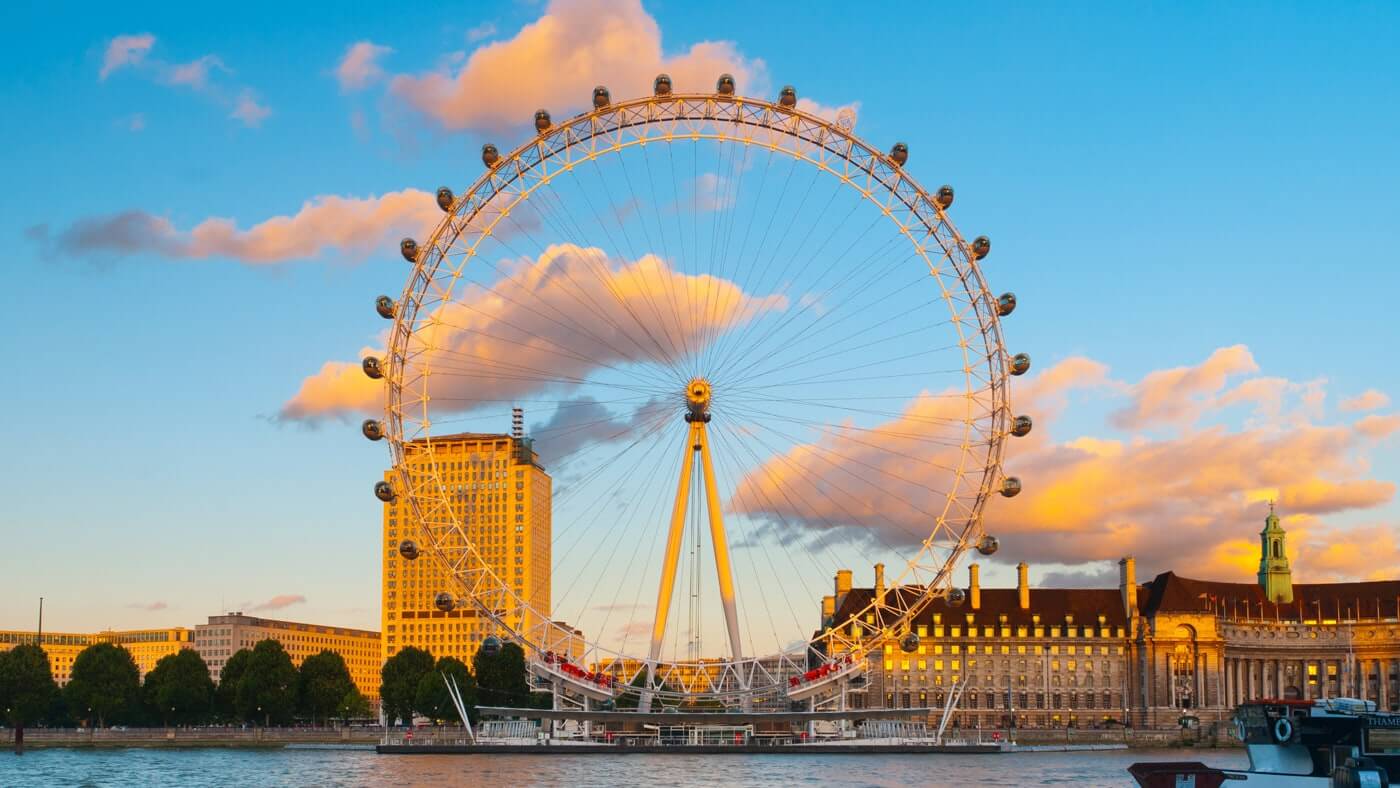 IMAGE: The London Eye, at 443 feet high, is currently the fourth-largest Ferris wheel in the world, and with over three million people visiting each year, it is also one of London's most popular destinations. It travels at a speed of roughly 0.6 miles per hour and takes about 30 minutes to complete a journey.
See London from above
A trip to London is not complete unless you ride the famed Ferris wheel known as The London Eye. It was originally intended to be a temporary structure but has demonstrated what it takes to captivate the hearts and minds of both the Brits and tourists from across the globe, in order to create an enduring emblem of the city. This allure has contributed to it becoming the UK's most popular paid visitor attraction and a staple of London culture.
The United Kingdom is simply one of those nations that you want to return to because there is so much to see and do. It's a terrific spot for a family vacation, but keep in mind that the UK is known for its harsh weather, with rain falling most of the time across huge sections of the country and snow falling in the winter. Summer in the United Kingdom is mild but remember to bring your raincoat and rain boots when you visit.