Hangzhou is a family friendly holiday destination in China. In addition to it being safe, it offers a range of child-friendly attractions and activities. There are family-orientated sights and entertainment, ensuring the whole family has a fun and memorable holiday experience. When travelling with younger children, finding a hotel with a kids club ensures that children don't get bored and restless. Take a look at our selection of the best hotel kids clubs in Hangzhou.
Four Seasons Hangzhou at West Lake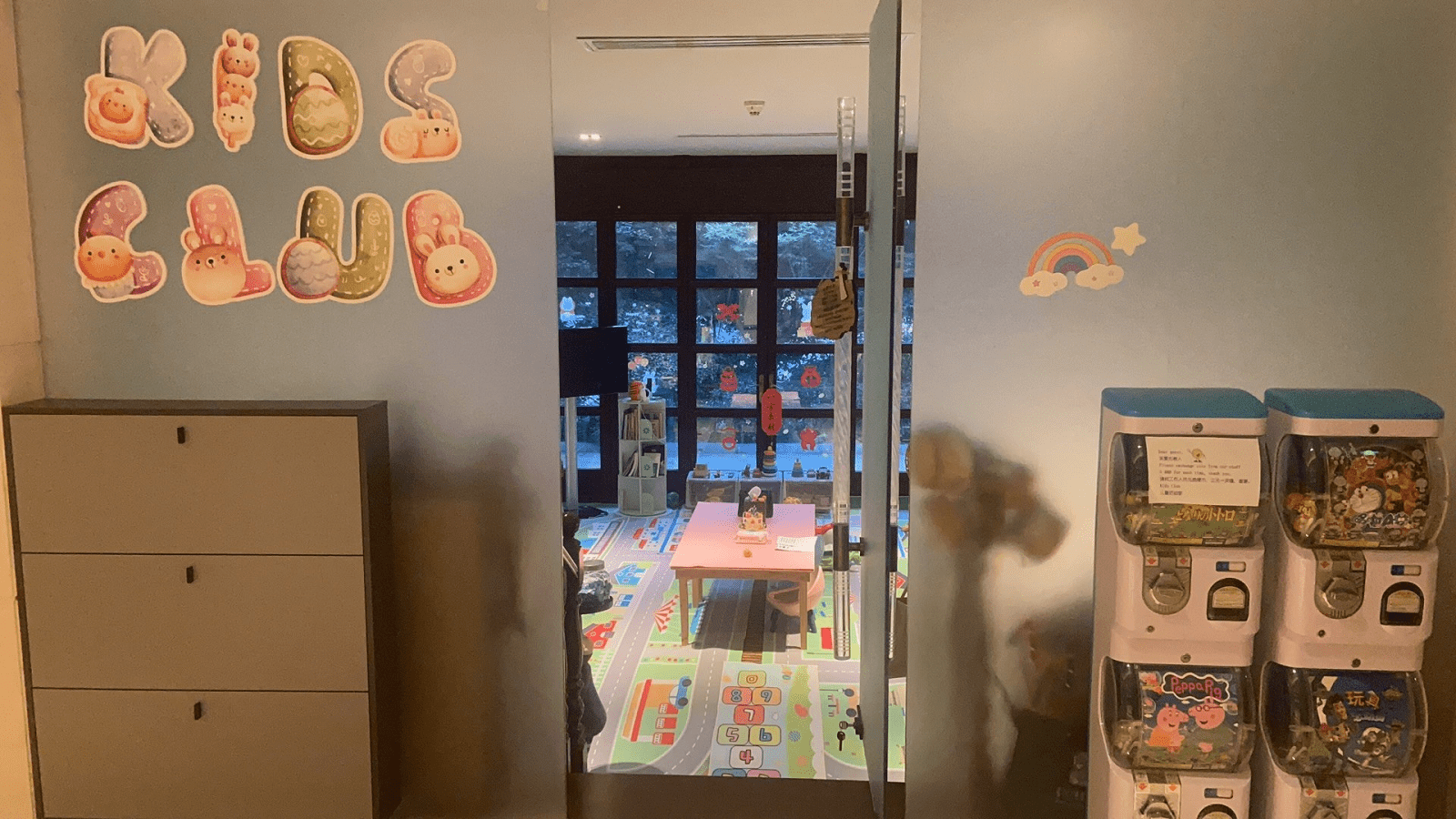 Image: Supervised fun and entertainment at Four Seasons Hangzhou at West Lake kids club for children aged 2 to 12
The kids club at Four Seasons Hangzhou at West Lake offers free play and scheduled activities for younger guests aged 2 to 12. This supervised kids club offers indoor and outdoor play experiences with treasure hunts, educational activities and plenty of free play. The experienced team of child-minders make use of the beautiful Chinese gardens that surround the hotel, along with a safe indoor play area.
The brightly coloured indoor play area offers a fun experience for children to make new friends and play with hopscotch, ludo and a road map on the floor that they can follow with toy cars. They also provide scheduled activities which include fish feeding, ping pong. In addition to the kids club, the hotel offers other family friendly activities including swimming classes, helping children feel more confident in the water, along with fun and engaging boat tours.
Midtown Shangri-La, Hangzhou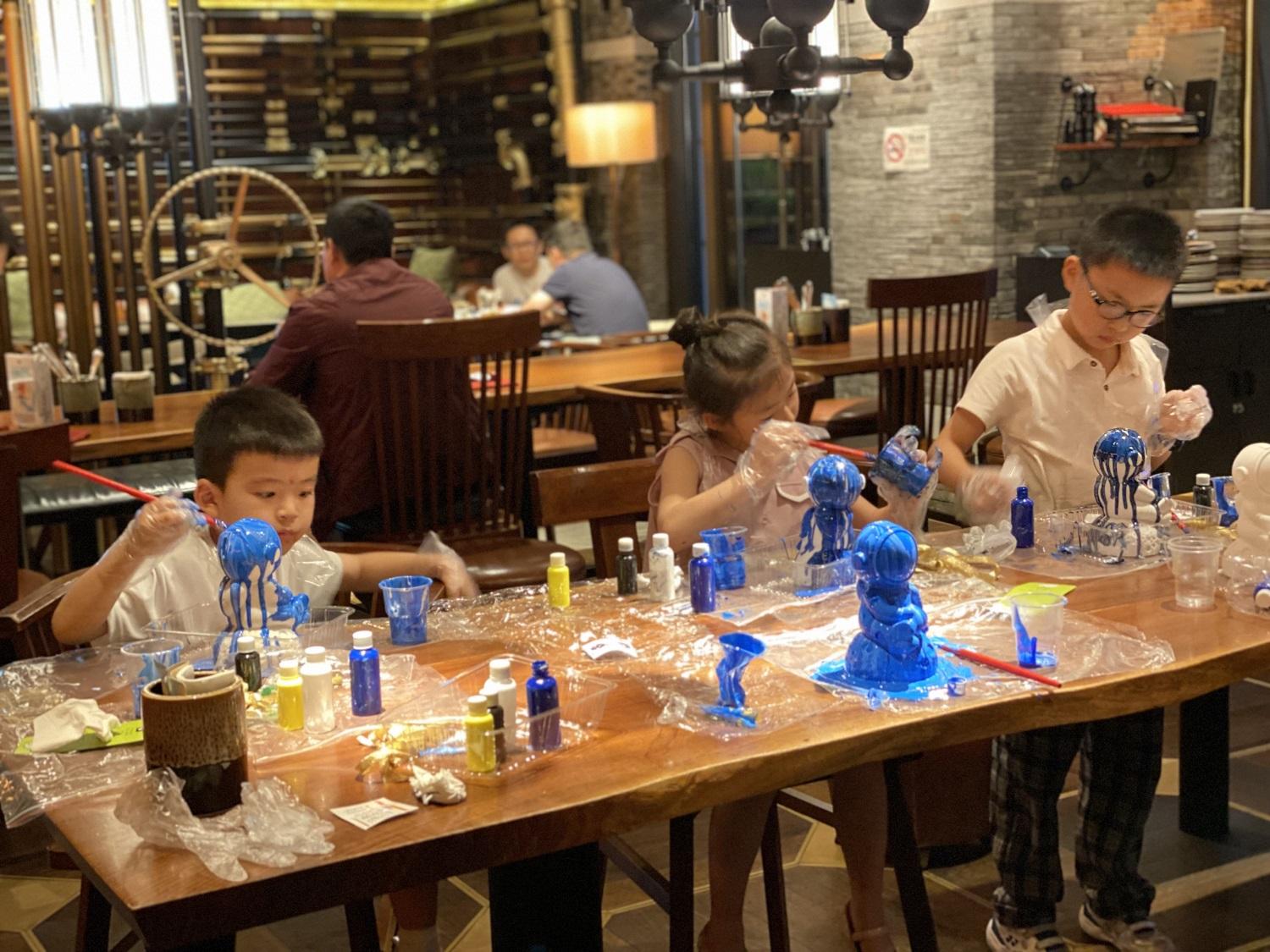 Image: Hours of entertainment, along with a sports camp provided by Midtown Shangri-La, Hangzhou kids club.
Midtown Shangri-La, Hangzhou offers a kids club, known as K20, which offers a host of activities and fun for children staying in the hotel. They also offer a sports camp, which is provided by a third party. This kids club offers a full range of interesting activities for their younger guests, helping them with creativity, imagination and learning. Their activities include making dream catchers to stationary holders and sandwich making to creating their own picture frames.
The sports camp offers fun and entertainment outdoors for children aged 4 to 12 with basketball, kids fit classes, soccer and swimming. The sports camp is held through summer. It encourages children to enjoy the outdoors and stay active and improve their hand-eye co-ordination. While not a traditional kids club, the activities planned ensure children are entertained and engaged for hours. Indoor activities are held in the lobby of the hotel, while outdoor activities, such as the sports camp, is held in the hotels lush gardens.
Sheraton Grand Hangzhou Wetland Park Resort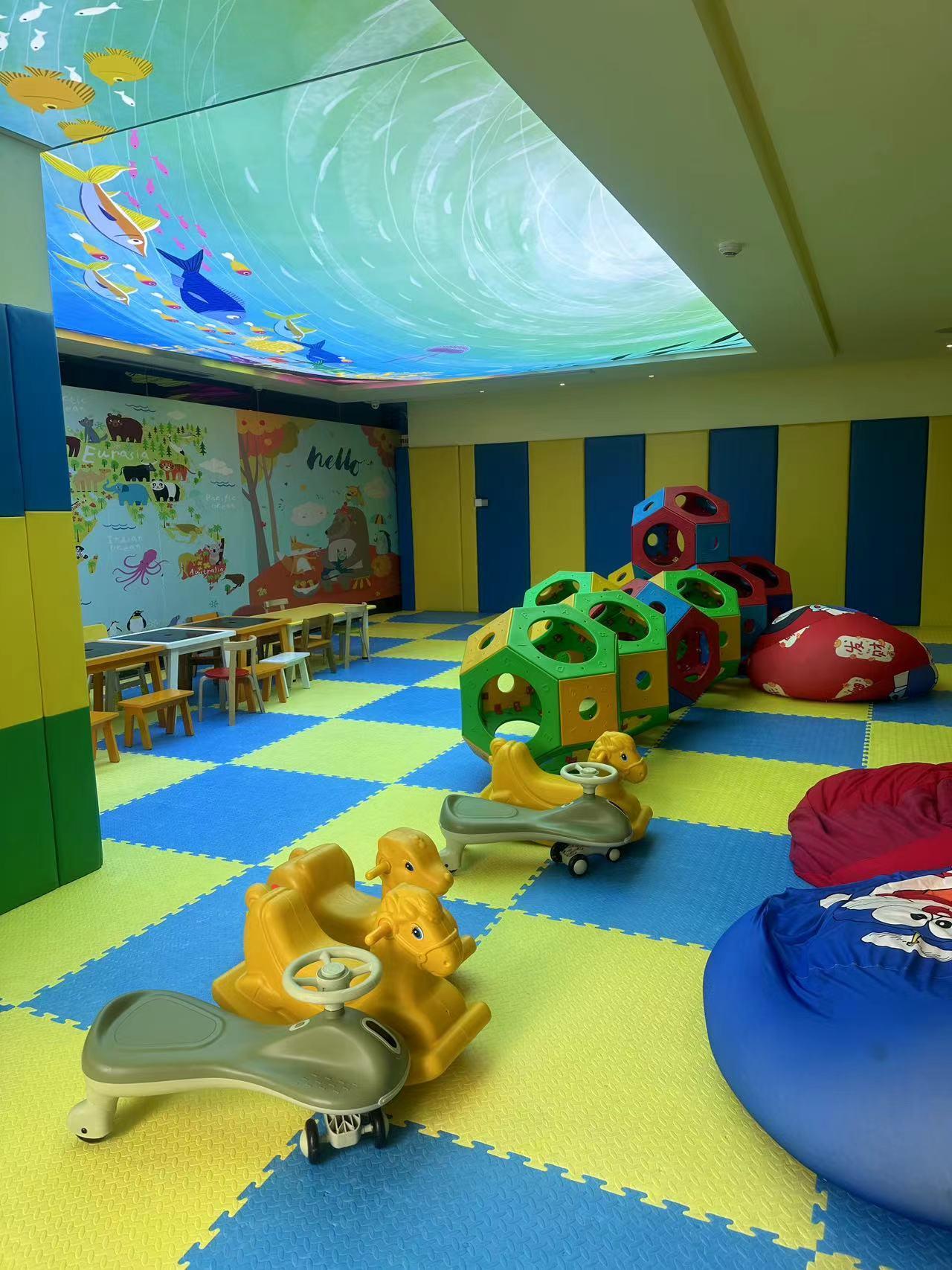 Image: Sheraton Grand Hangzhou Wetland Park Hotel kids club offers supervised entertainment in a bright and safe indoor venue.
The kids club at Sheraton Grand Hangzhou Westland Park Hotel offers hours of entertainment for children aged 5 to 10 staying in this luxury hotel. This supervised kids club has two child minders on duty at all times, ensuring children remain safe and secure, while having fun with other children. This bright and spacious kids club spans over 80 square metres offering fun, engagement and entertainment throughout the day.
The brightly coloured indoor area provides a host of free play entertainment with a colourful climbing frame, ride on cars and tables and chairs. There is also a colourful ball pool. The host of scheduled activities change regularly and often encourage children to enjoy cooking, along with a host of arts and crafts and T-shirt making experiences.
In Summary
Choosing a hotel kids club in Hangzhou can ensure your family holiday is enjoyable. Children tend to get bored and restless in the guest room. Having a kids club on site ensures the children have a fun experience, meet new friends and are engaged and entertained. These kids clubs offer hours of fun in a child-friendly environment.