Suzhou is a wonderful destination when travelling as a family with magnificent gardens, rivers, lakes and ponds. This beautiful area of China also provides family-friendly hotels that provide kids clubs, providing children with additional fun and entertainment during your family holiday. Continue reading to see our selection of the best hotel kids clubs in Suzhou.
Kempinski Hotel Suzhou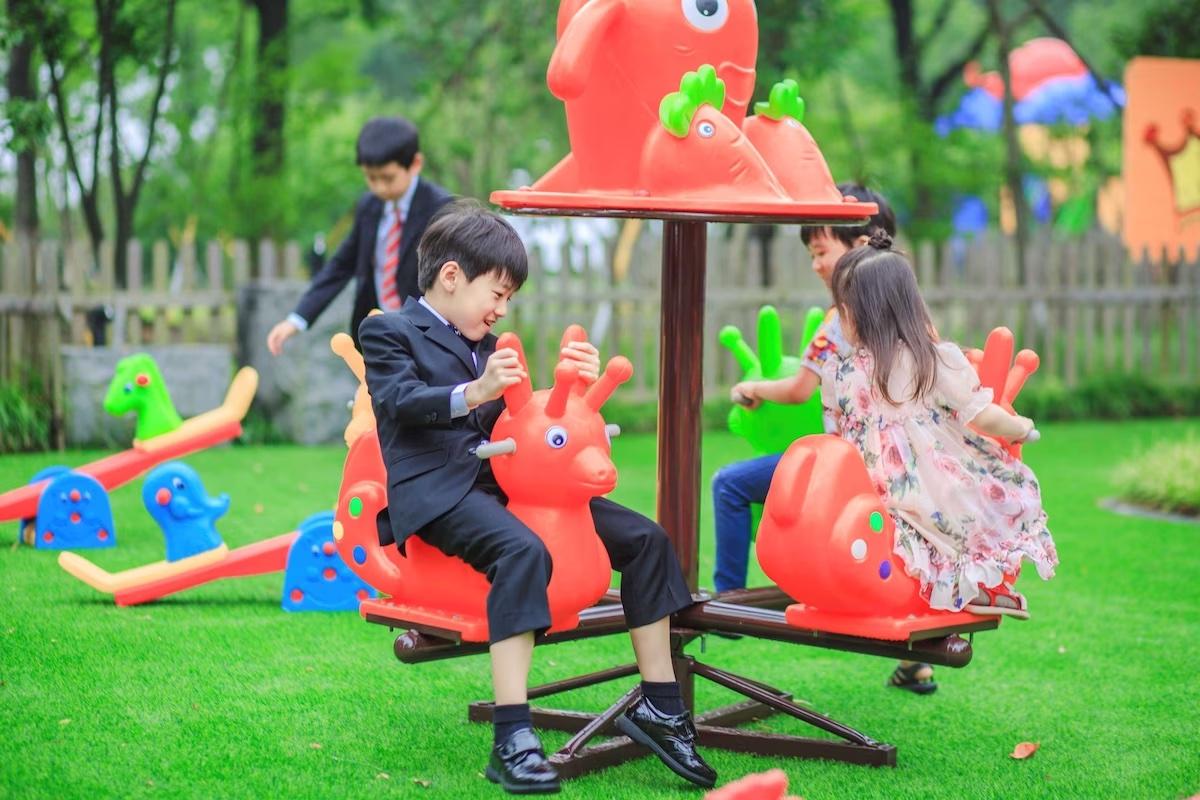 Image: The supervised kids club at Kempinski Hotel Suzhou offers indoor and outdoor fun for children
Kempinski Hotel Suzhou offers a kids club that provides a range of games and activities to children staying in the hotel. This fully supervised kids club uses three locations within the hotel, that includes an indoor play area, outdoor play area with garden and then the scheduled activities, provided on weekends, are held in the hotel lobby.
The kids club offers swimming experiences, free play and arts and crafts with a host of scheduled activities offered over weekends, including clay games, DIY paper cups, sand painting, wind chime making and more. They also have a kids cinema that shows reincorporate movies in the comfort of air conditioning.
InterContinental Suzhou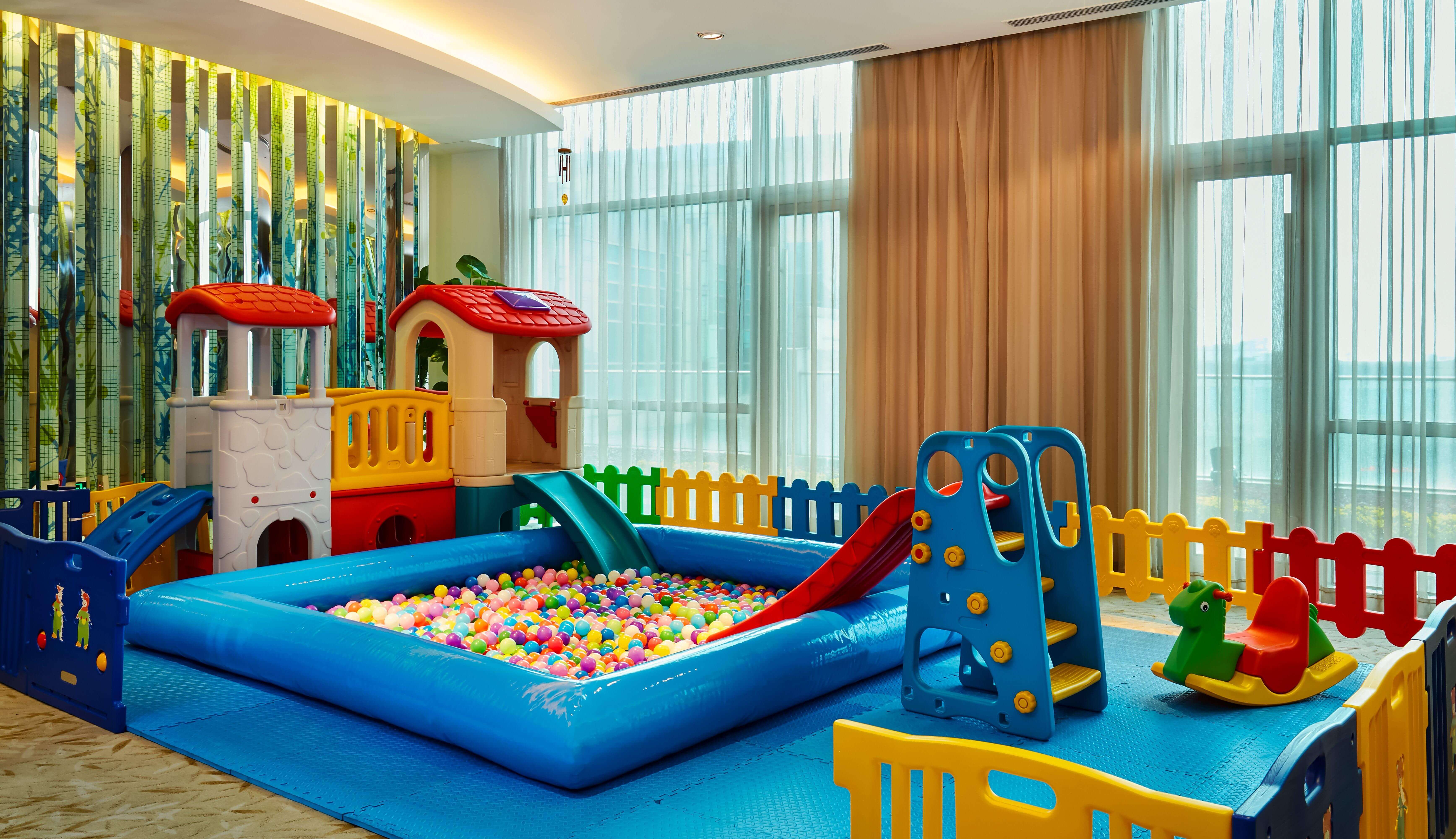 Image: Bright, light and colourful kids club at InterContinental Suzhou, offering unsupervised fun and entertainment for children of all ages
InterContinental Suzhou offers a bright, light and colourful kids club that is safe and fun for children of all ages. This is an unsupervised kids club and children must be accompanied by a parent or guardian at all times. There is an abundance of natural light through the large floor to ceiling windows, brightening the colourful play area complete with ball pool and plastic climbing frame.
There is a Carrera Racing game that has been set up, spanning over a large area, enabling children to race cars on their own or with a new friend. There are also plastic ride on toys and tables and chairs, where children can draw, paint or colour. This kids club allows for free play, exploration and fun.
Pan Pacific Suzhou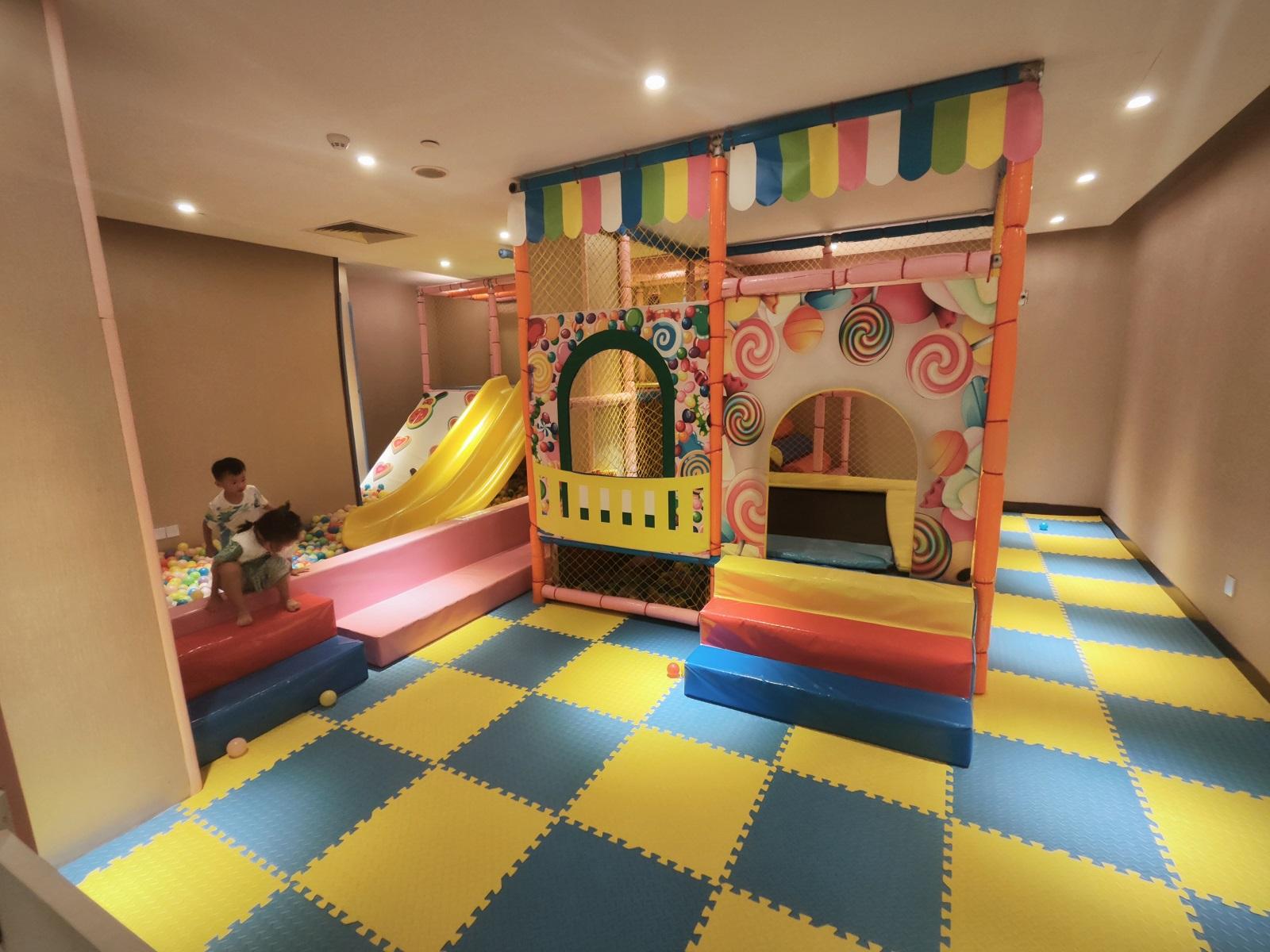 Image: Safe indoor kids club at Pan Pacific Suzhou offering hours of fun for younger guests
Pan Pacific Suzhou offers a 25 square metre unsupervised kids club. This indoor kids club is safe and air conditioned, ensuring children have fun and are entertained for hours. Parents or guardians must be present at all times to ensure the safety of their child. This self-service kids club offers a small and enjoyable play area where children can roam, explore and play.
It includes a small climbing frame with fun windows and a slide that glides into a soft ball pool. It is brightly decorated, providing a safe place for children to let off steam. The entire kids club is softly carpeted to reduce the risk of injury should a child fall from the slide or when climbing the ladder. It caters to children aged 3 to 12 years of age, offering a place to play and make new friends.
In Summary
The hotel kids clubs in Suzhou are designed to provide entertainment, fun and games for children staying in this luxury hotels. Each kids club is unique with some offering supervised fun and scheduled activities, while the others offer unsupervised access. They all focus on keeping younger guests entertained, providing them with a place where they can let off steam outside their guest room and have fun, while making new friends and exploring their surroundings.