The Okura Prestige Bangkok provides a spacious executive club lounge, located on the thirty third floor, open daily from 7am to 10pm daily. They offer four food and beverage presentations daily, including three breakfast options. These presentations include:
Continental breakfast is on offer from 7am to 10am Monday to Friday and 7am to 11am on weekends and bank holidays in the executive club lounge
You can enjoy an international buffet breakfast from 6am to 10.30am Monday to Friday and 6am to 11am on weekends and bank holidays in Up & Above Restaurant
Traditional Japanese breakfast is available from 6am to 10.30am in Yamazato Restaurant
Sweet Delights are on offer from 2pm to 4pm
Evening cocktails and snacks are available from 5pm to 7pm
Enjoy complimentary tea, coffee, juices and soft drinks throughout the day from 10.30am to 10pm
Children are welcome in the executive club lounge. Please note those under the age of eighteen must be accompanied by an adult at all times. Those under the age of six are not allowed in the executive club lounge during evening cocktails, which runs from 5pm to 7pm.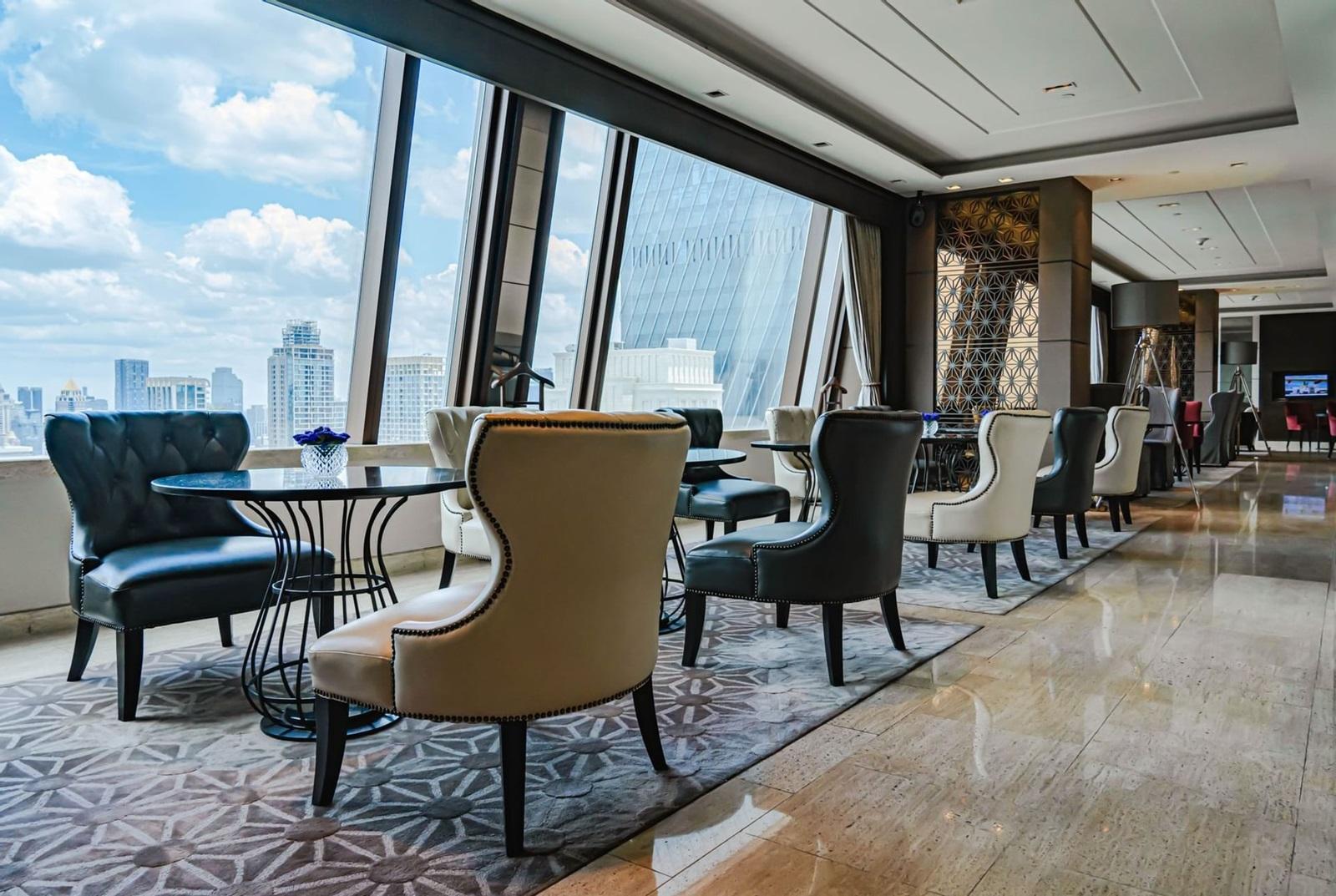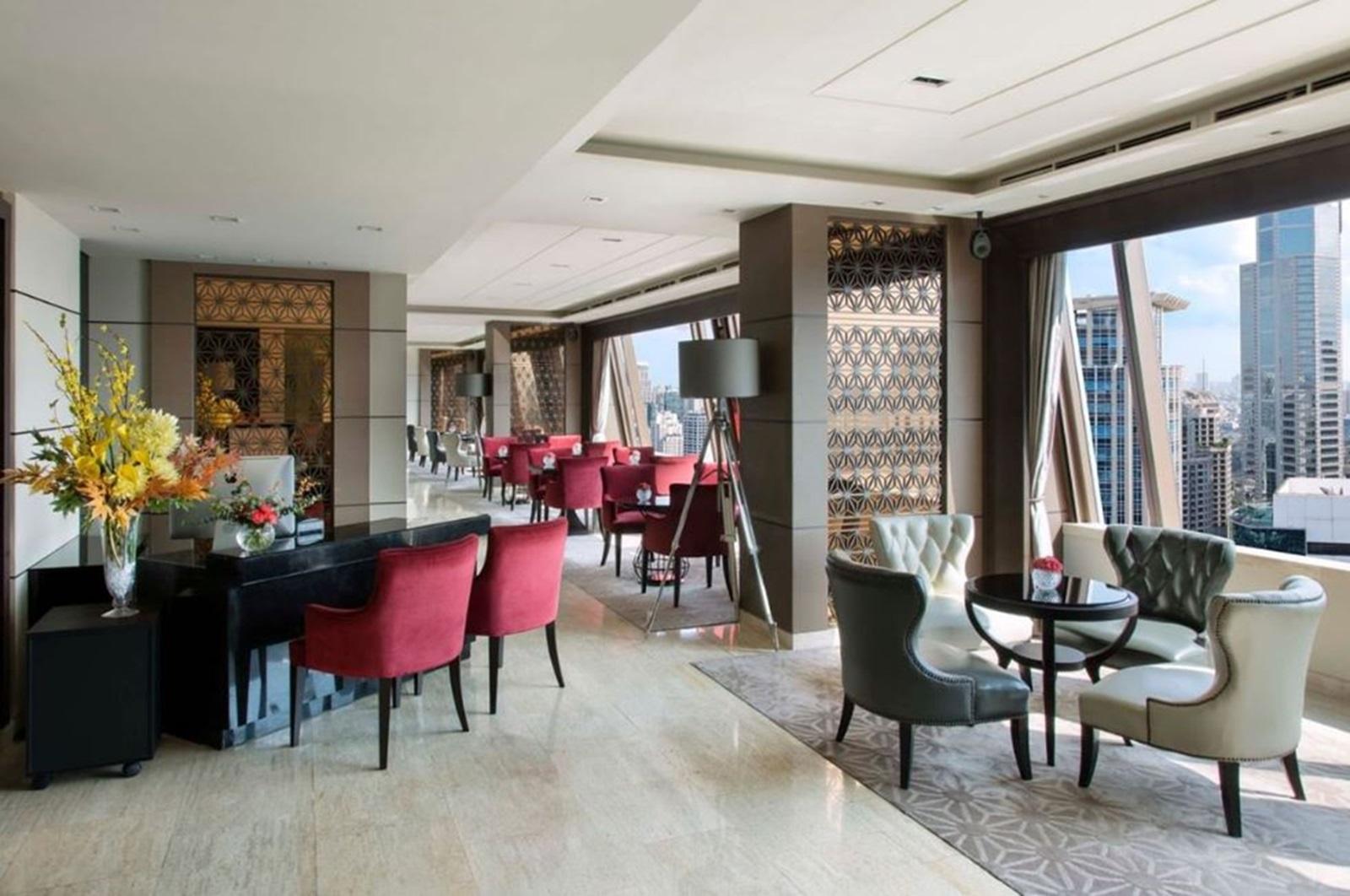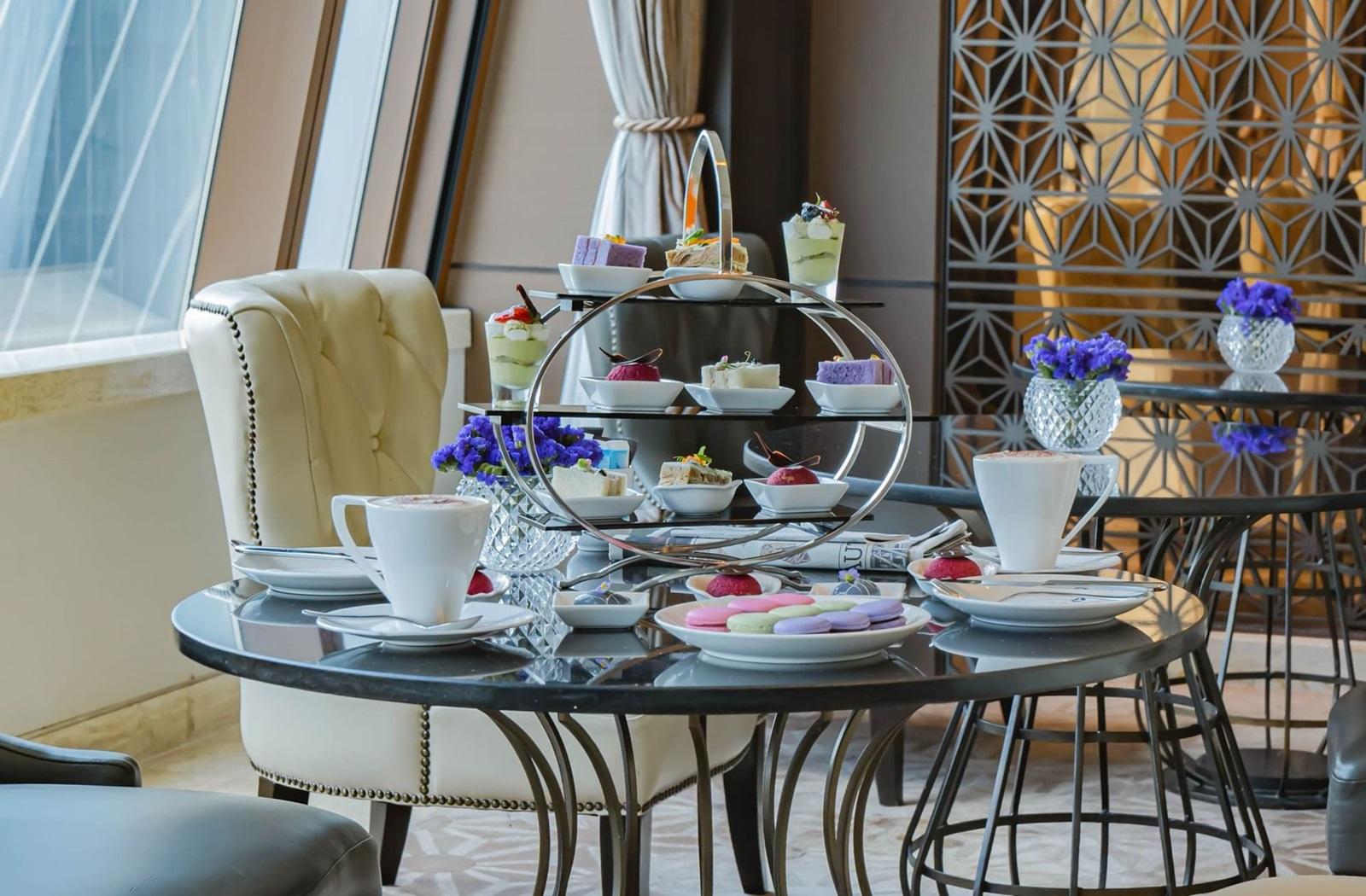 The executive club lounge offers complimentary and exclusive access to guests staying in the hotels club level guest rooms and suites. Executive club lounge guests are welcome to invite an additional person, at a charge. They request that guests inviting visitors to the executive club lounge advise a team member on your visitors arrival.
Extensive Selection of Exclusive Benefits
As an executive club lounge guest, you are offered a fantastic selection of exclusive privileges, including complimentary ironing of two items per day and a thirty percent discount on laundry services. You can also take advantage of a twenty percent discount on the a-la-carte menu at the on-site spa.
In addition to this, you enjoy unlimited local calls, your in-room mini bar is restocked with soft drinks and beers daily and you enjoy a personalised concierge service within the executive club lounge. Business travellers can take advantage of the meeting room for two hours daily, subject to availability, along with a selection of business services. The hotel also offers complimentary use of PressReader, where you have access to more than two thousand daily newspapers and magazines that you can access on your smart phone or tablet.
Large Picture Windows Showcase Spectacular City Views
Wherever you choose to sit in this executive club lounge you can enjoy panoramic city views from the large picture windows. This is a spacious and well-appointed executive club lounge. The open-plan design offers plenty of space to work, relax or meet. The plush high backed chairs with tables is the ideal place to relax with a coffee and have a chat or set up your laptop to check your emails.
There is a separate welcome desk / concierge desk you can take advantage of during your stay, whether you need to book a table in one of the on-site restaurants or arrange an airport transfer. There is a large dining area and the room dividers provide a sense of privacy. There is no shortage of natural light that flows in through the large windows. The professional team are on hand at all times to provide you with a first class guest experience.