The Portman Ritz-Carlton, Shanghai offers a kids club, keeping younger guests entertained during their stay. The kids club can be found on the eleventh floor of the hotel and caters to children aged four to twelve years of age. Children can enjoy access from Monday to Friday from 9.30am to 6pm, by reservation only. On weekends, the kids club is open throughout the day from 9.30am to 6pm.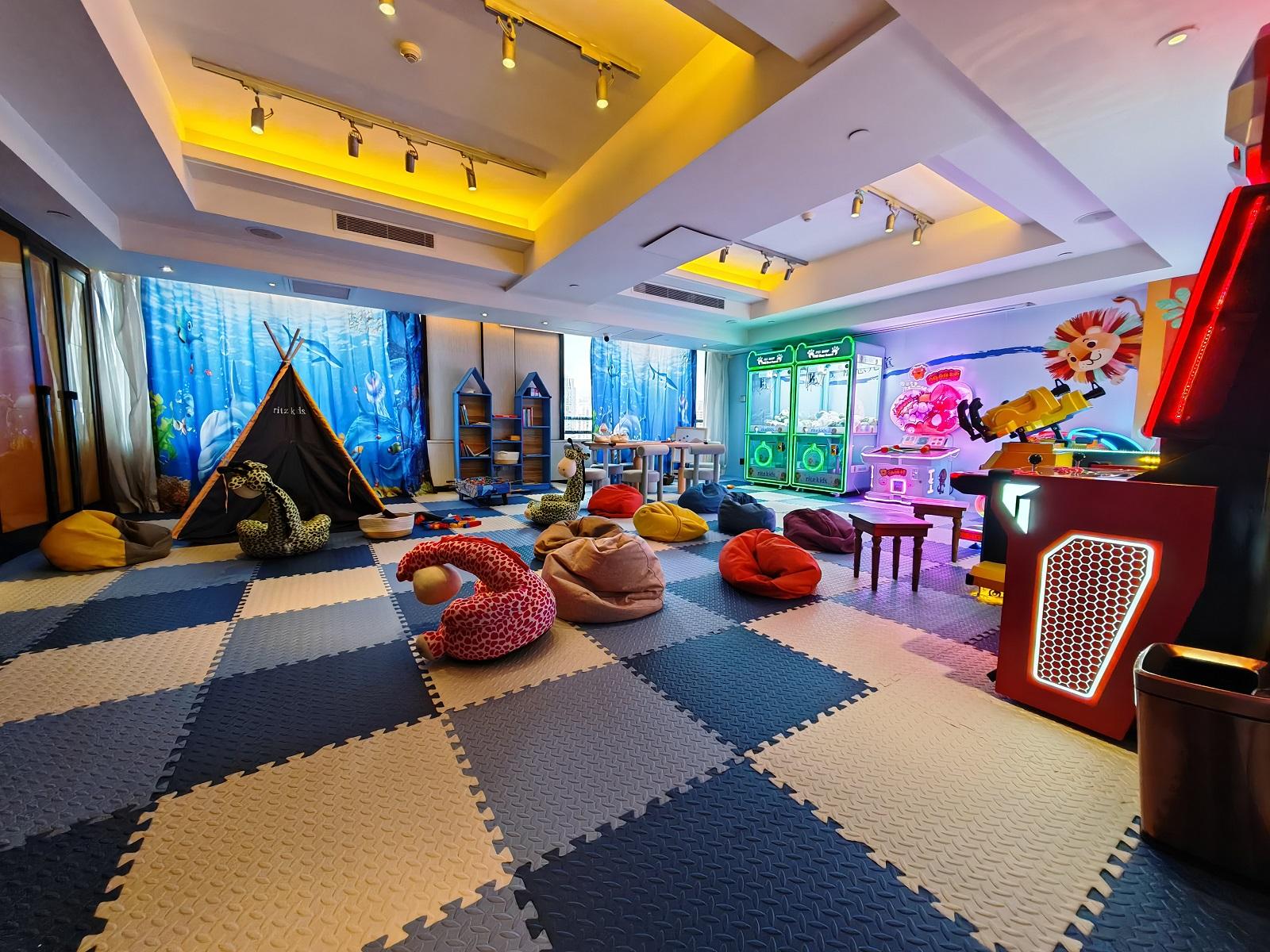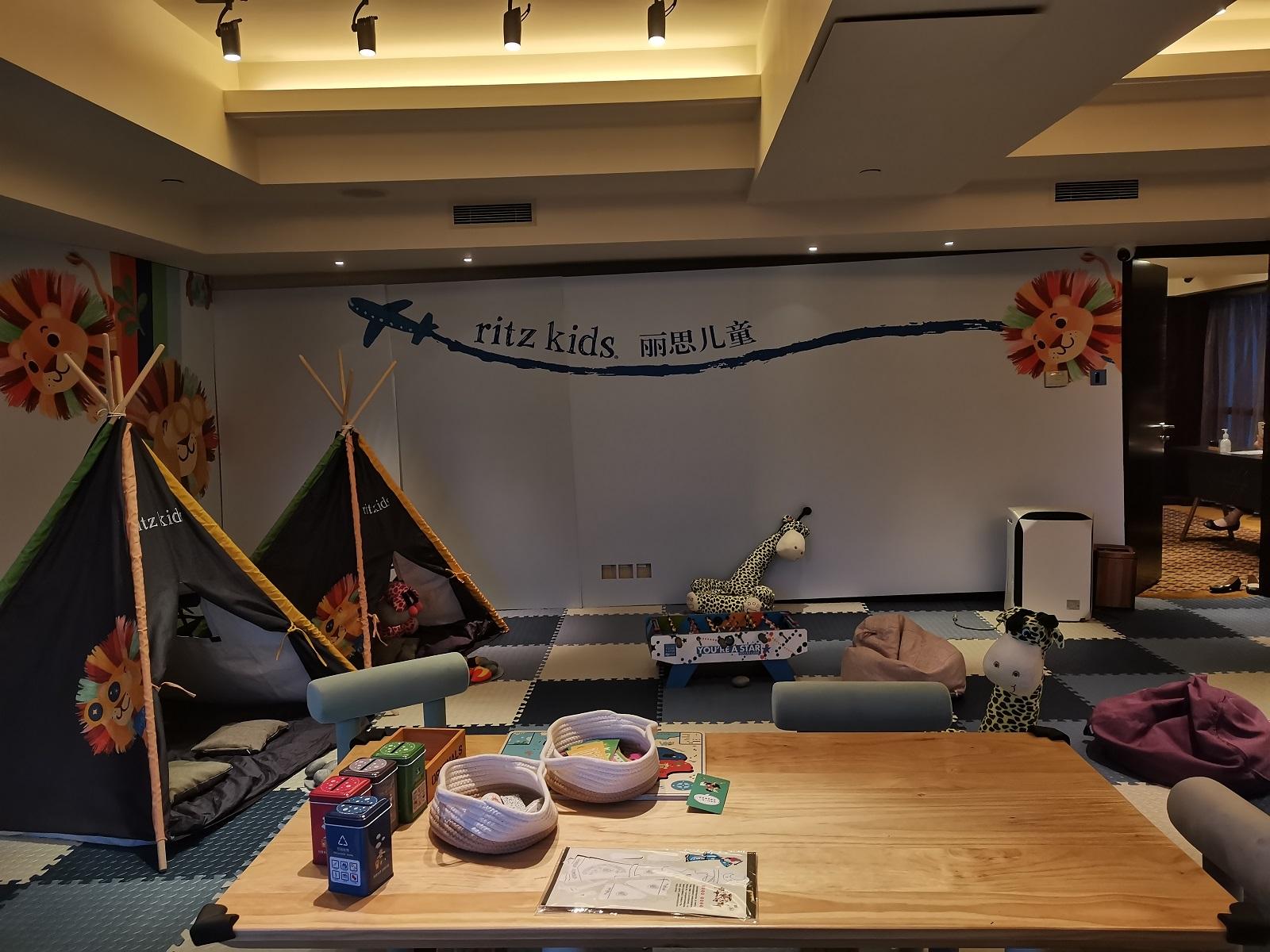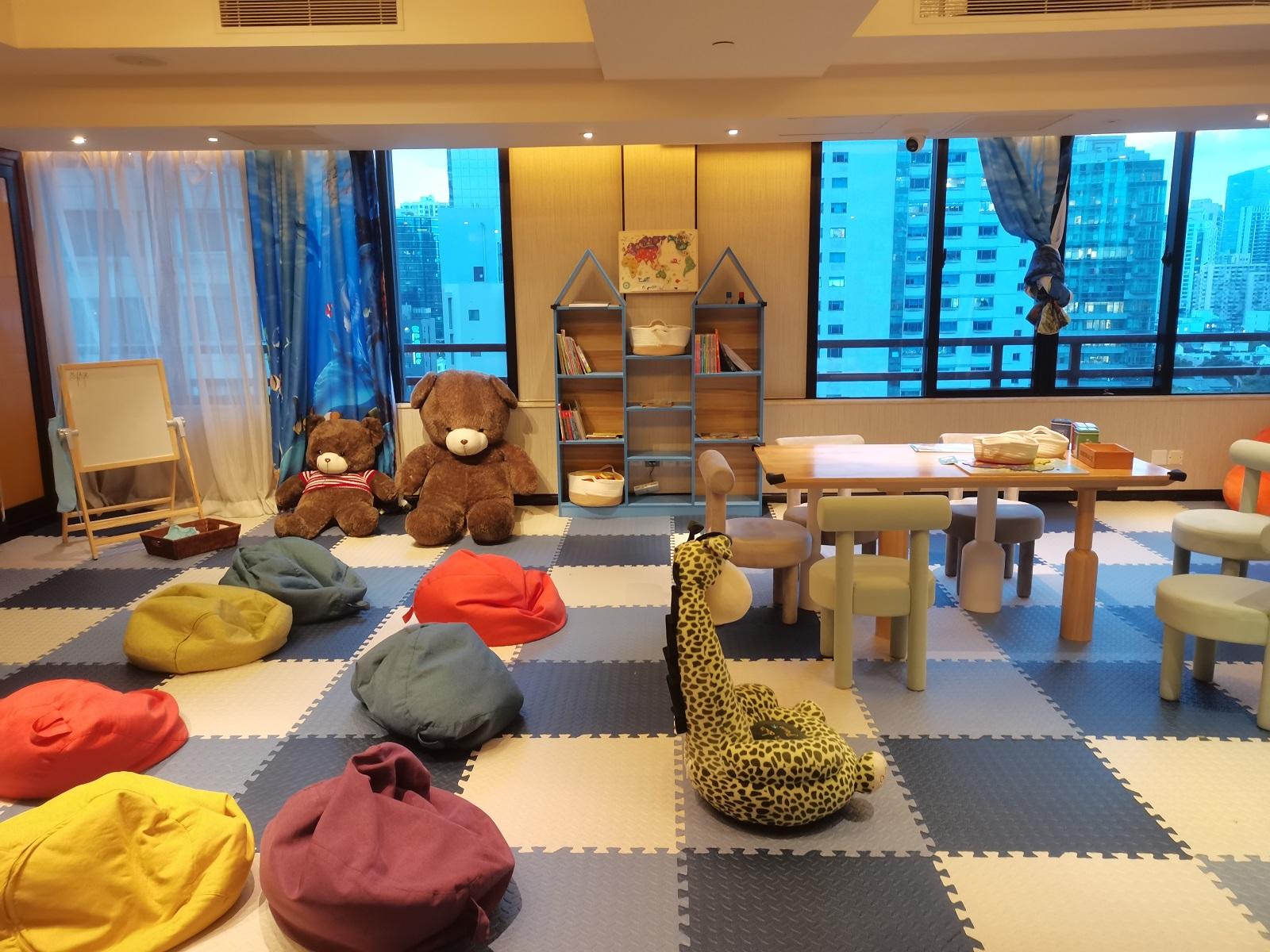 Supervised Fun in Spacious Kids Club
The kids club at The Portman Ritz-Carlton is spacious at 564.7 square feet with one staff member catering to up to six children. An additional staff member is on duty when the number of younger guests make use of the kids club, enabling parents to leave their kids having fun with confidence.
In addition to the host of fun activities and games offered in the Kids Club, our kids really loved the Ritz Kids Night Safari Adventure, which engages children inside your guest room. This includes a pitched tent in the room with amenities designed to create a Night Safari. This is designed to inspire creativity, inquisitiveness and the desire for new adventures.
Each child received a discovery map, welcome amenity, colouring book with pencils, a tote bag and plush lion toy as part of the Ritz Kids Night Safari Adventure. This also included a lion tent, bathrobe and slippers, along with child-friendly toiletries.
Bright Kids Club with Scheduled Activities
The bright and spacious Kids Club at The Portman Ritz-Carlton, Shanghai offers a host of fun activities throughout the day including movie days, recycled crafts, cookie decorating, shadow puppets and little hotelier, to name a few.
You can see an example timetable below –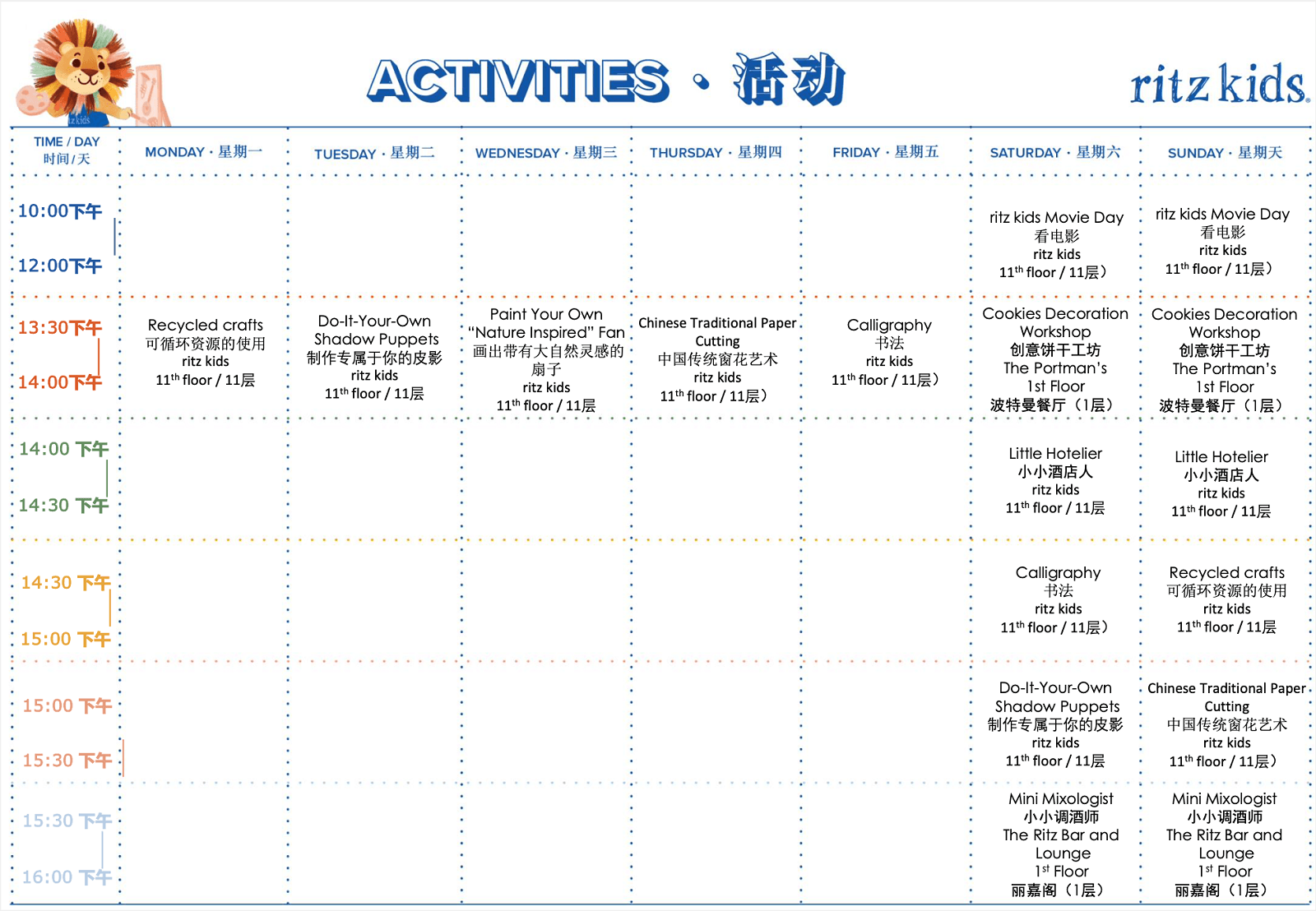 This bright and spacious kids club is designed with soft flooring and decorated curtains. There are little tents that children can play in, along with plush bean bags and table and chairs, which are great for the arts and crafts sessions.
There is a host of games available and the supervisors on-site are well trained and ensure they keep the children engaged and entertained. The kids club is a chance for parents to enjoy the adult amenities and facilities of the hotel, while children get to play, explore, create and make new friends with other children staying in the hotel. The team ensure top security and safety for the children, so you can leave your child there with confidence as you relax in the spa or workout in the fitness centre.