The Ritz-Carlton, Guangzhou offers the convenience of an executive club lounge, located on the thirty third floor and open daily from 6.30am to 11.30am. You can enjoy five complimentary food and beverage presentations daily, these include:
Buffet breakfast from 6.30am to 11am
Light lunch from 12pm to 2pm
Afternoon Tea from 2.30pm to 4.30pm
Hors d'oeuvres and cocktails from 5pm to 8pm
Desserts and cordials from 8.30pm to 10.30pm
Children are welcome in the executive club lounge. Children under twelve must be accompanied by an adult.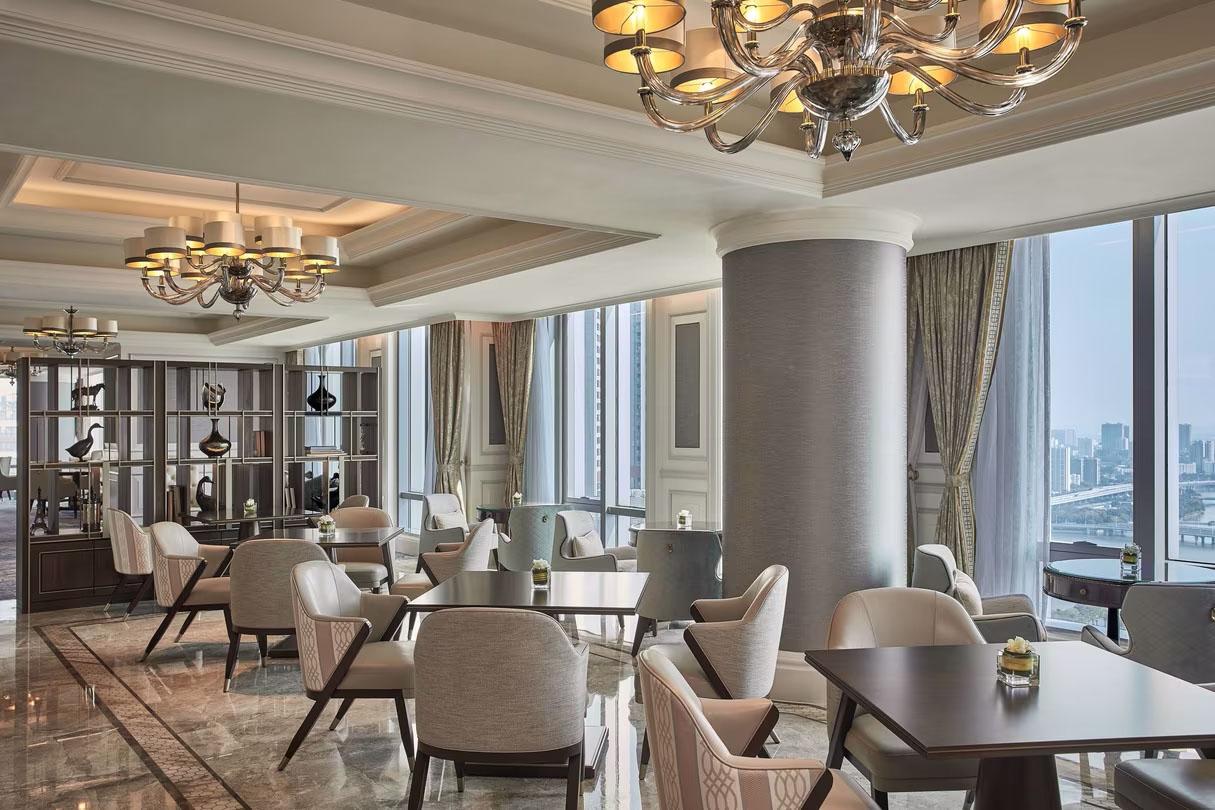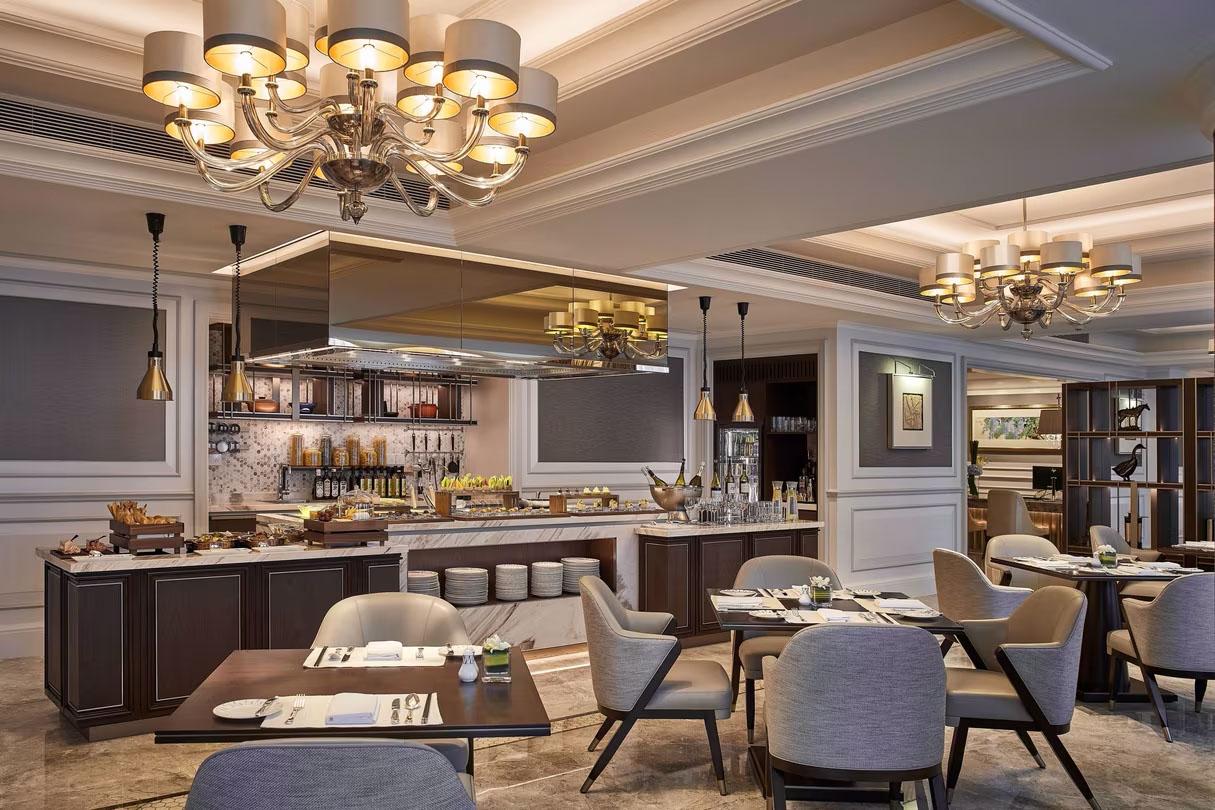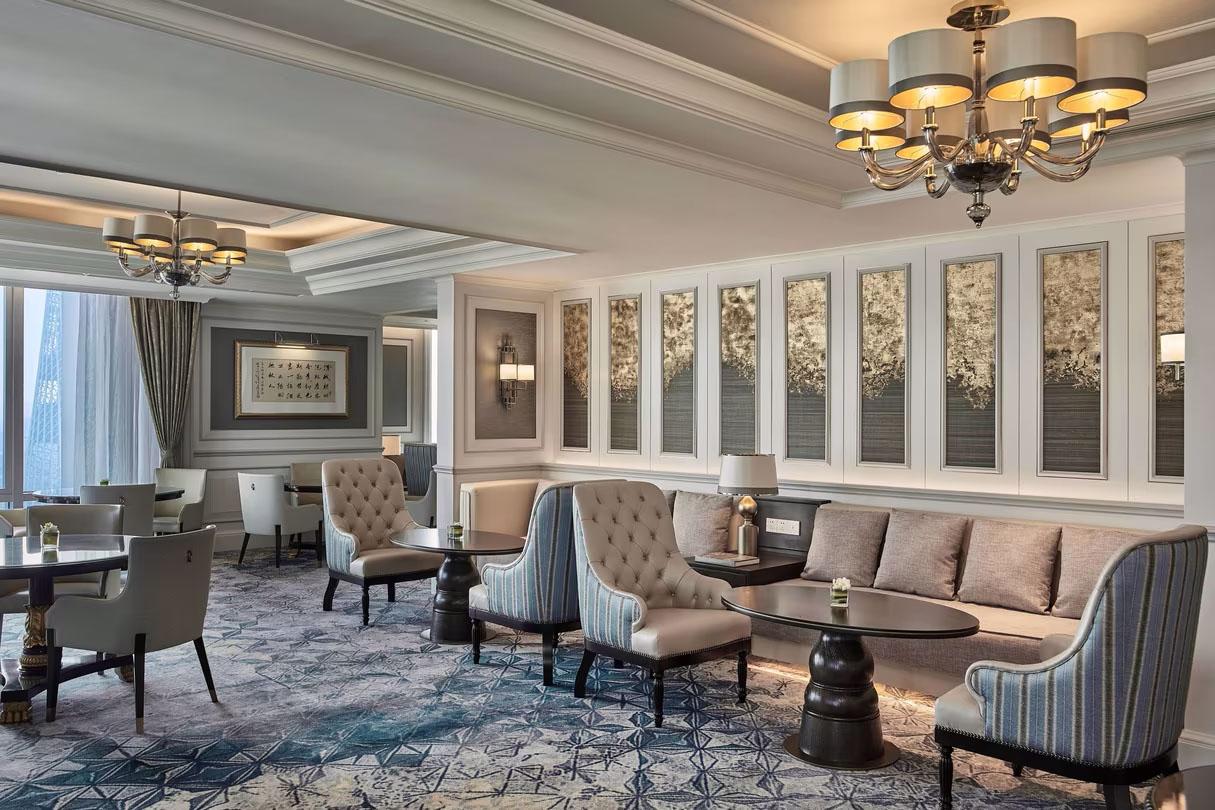 The executive club lounge at The Ritz-Carlton, Guangzhou offers exclusive access to guests staying in the hotels club level guest rooms and suites. Parents are welcome to bring their children into the executive club lounge until 8pm only. Children aged seven to twelve are charged at RMB 160 for four food presentations. Additional visitors are welcome to join you in the executive club lounge at an extra charge. Smart casual dress code is required inside the executive club lounge, this includes children.
Range of Exclusive Privileges
When you choose an executive club lounge guest room or suite, you have immediate access to a full range of excellent exclusive benefits, over and above the five complimentary food and beverage presentations on offer each day. You have access to complimentary high speed wireless internet, along with the benefits of private check in and check out in the executive club lounge. Further, you can make use of the wake up service, complete with tea or coffee.
The executive club lounge offers their guests complimentary limousine drop off services within a three kilometre radius from 10am to 5pm. A two hour advanced booking is required and this is subject to availability. You can also make use of the complimentary ironing service for up to two items daily, while business travellers can enjoy complimentary access to the executive club lounge meeting room for up to two hours per room per stay, subject to availability. During you stay at The Ritz-Carlton, Guangzhou you can dial 8838 from your in-room telephone to have your guest needs met quickly and effectively.
Elegant and Luxurious
This executive club lounge oozes elegance and luxury. This is a spacious and comfortable space with sofas and high back chairs, where you can work, relax or meet. As you check your emails or enjoy your evening cocktail, you can take advantage of the spectacular views from the floor to ceiling windows.
The seating is designed to provide you with some privacy, perfect when finishing off a work project or holding a discreet discussion. The comfortable dining area incorporates a large food island where dishes are topped up constantly and you help yourself buffet style. The dining area is light and bright, making use of the large windows.