Located on floor 116, you will find the exclusive access executive club lounge at The Ritz-Carlton, Hong Kong. This executive club lounge opens daily from 6am to 11pm offering five complimentary food and beverage presentations, including:
Breakfast from 7am to 10.30am
Light Lunch is available from 12pm to 2pm
Afternoon Tea is from 3pm to 5pm
Hors D'oeuvres from 6pm to 8pm
Desserts and Cordials are available from 8.30pm to 10pm
This is a family friendly executive club lounge. Children up to the age of nine can be welcomed into the executive club lounge from 6am to 8pm daily.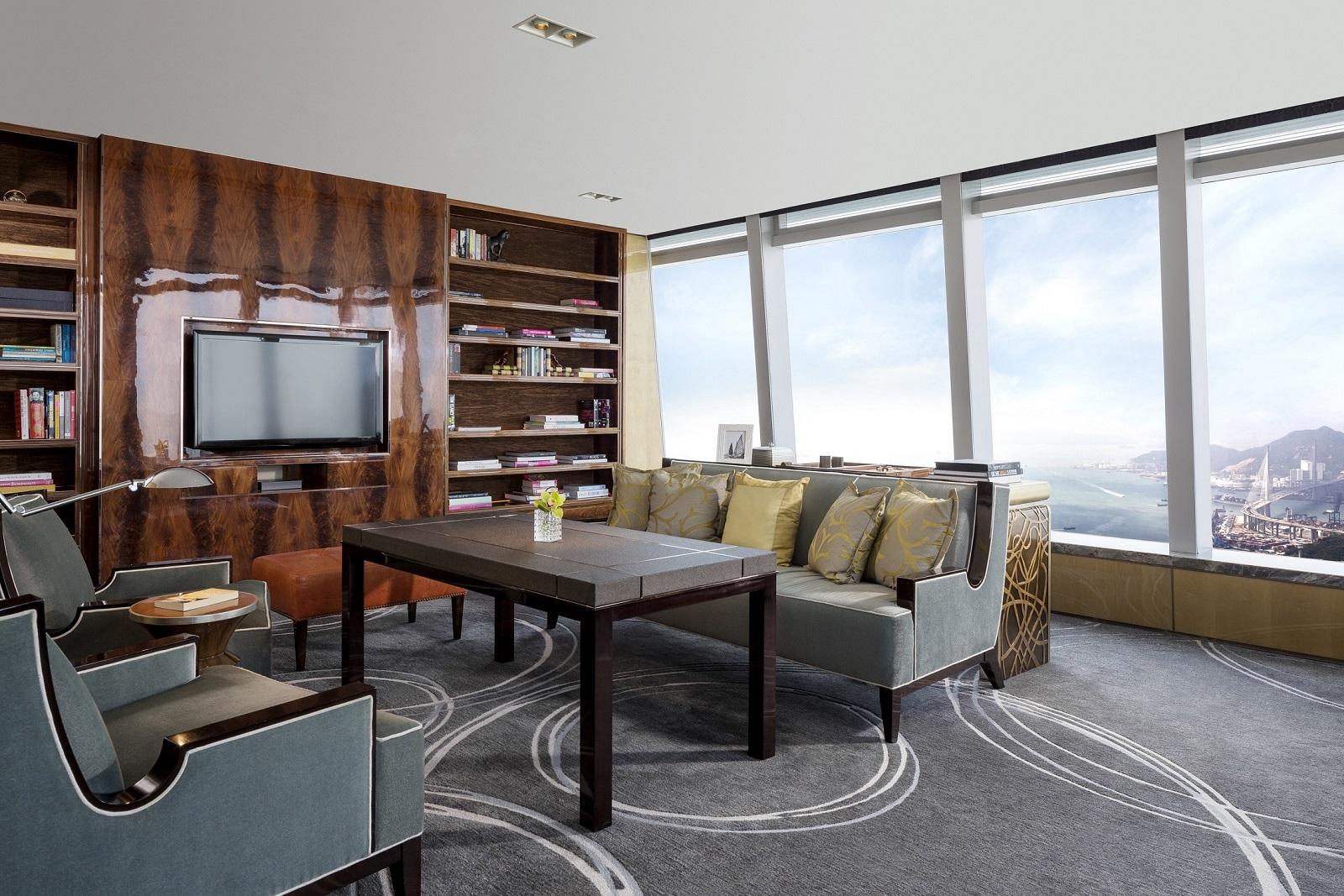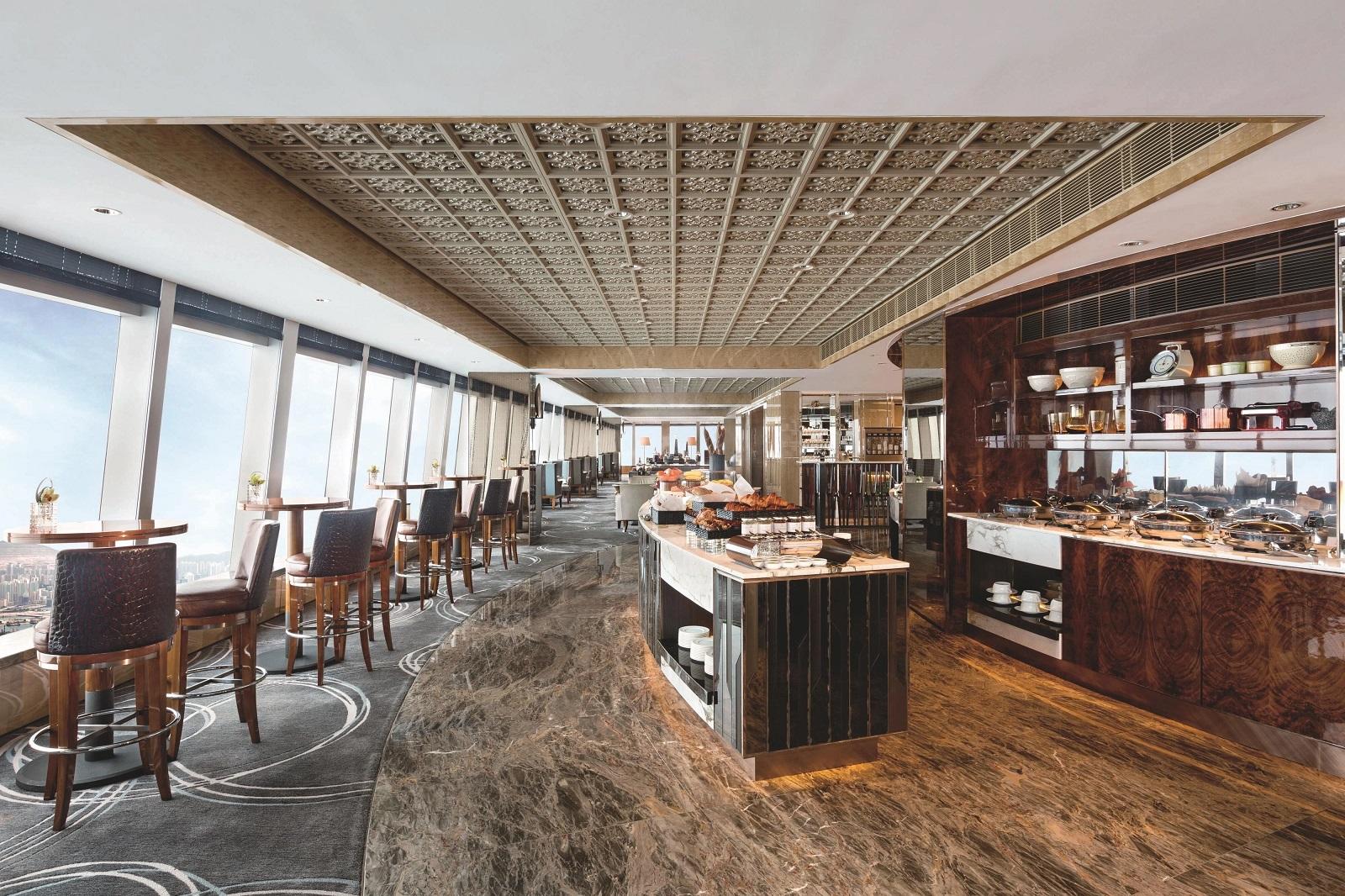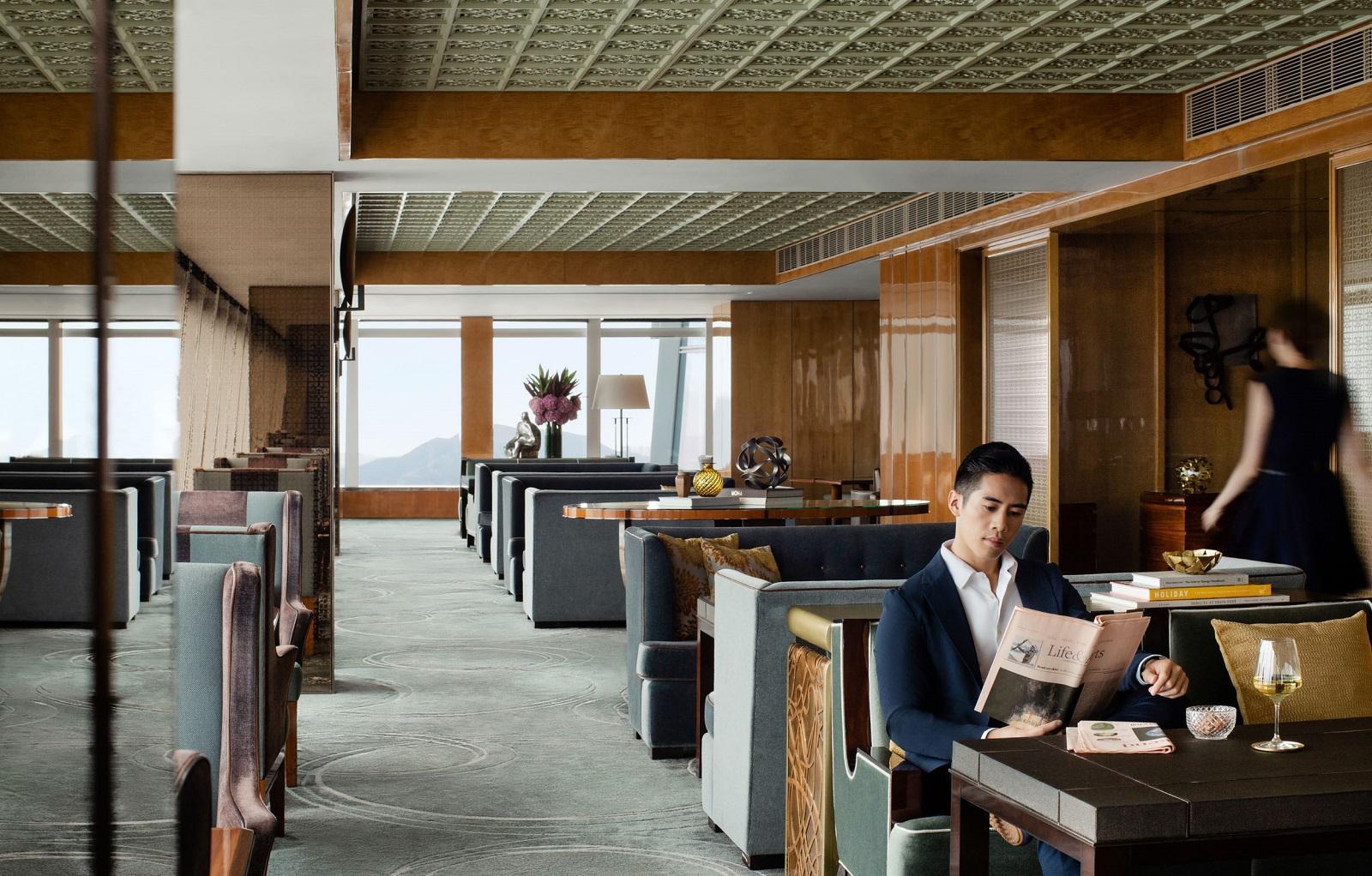 When staying in any of the hotels club level guest rooms or suites, you enjoy complimentary and exclusive access to the executive club lounge. You are welcome to invite up to two visitors to enjoy the excellent benefits with you at an additional charge of HKD 480 per person, per culinary experience.
Complimentary Privileges to Enhance Your Stay
Whether travelling for business or pleasure, you will find the complimentary privileges offered with the executive club lounge guest rooms and suites are fantastic. When you are an executive club lounge guest you enjoy the complimentary ironing of two items daily, along with a dedicated concierge service to assist with restaurant bookings, spa bookings and tour bookings.
Business travellers enjoy the benefits of business centre services, along with one hour complimentary use of the executive club lounge meeting room during their stay, this is based on availability. In addition to this, all executive club lounge guests can make use of the complimentary in-town limousine drop off services, within Kowloon area only, from 7am to 9.30pm. This is offered on a first come, first serve basis.
Spectacular Views from Modern Executive Club Lounge
The executive club lounge at The Ritz-Carlton, Hong Kong is very spacious with an open plan design and modern furnishings. The marble floors gleam under the natural light provided by the floor to ceiling windows. You can enjoy spectacular bird's eye views wherever you choose to sit in this spacious executive club lounge.
There are comfortable mushroom tables with high chairs that stretch along the windows in the dining area, along with a large area overflowing with food presentations, which are offered buffet style. The lounge section has light blue sofas, that offer comfortable seating, whether you want to work or relax with a newspaper. The plush tub chairs and tables are set in one corner with wrap around views. This executive club lounge provides the perfect place to work, relax or meet.