The Executive Club Lounge at the Ritz-Carlton, Los Angeles is located high up on the twenty-third floor, offering panoramic city views. This executive club lounge opens from 7am to 10am daily, offering five food presentations as follows:
Start your day with a delicious breakfast served from 7am to 11am
Enjoy a light lunch from 12pm to 2pm
Take advance of some light snacks from 2pm to 4pm
Relax with Hors d'oeuvres and Cocktails from 5pm to 8pm
Indulge in desserts and cordials from 8pm to 10pm.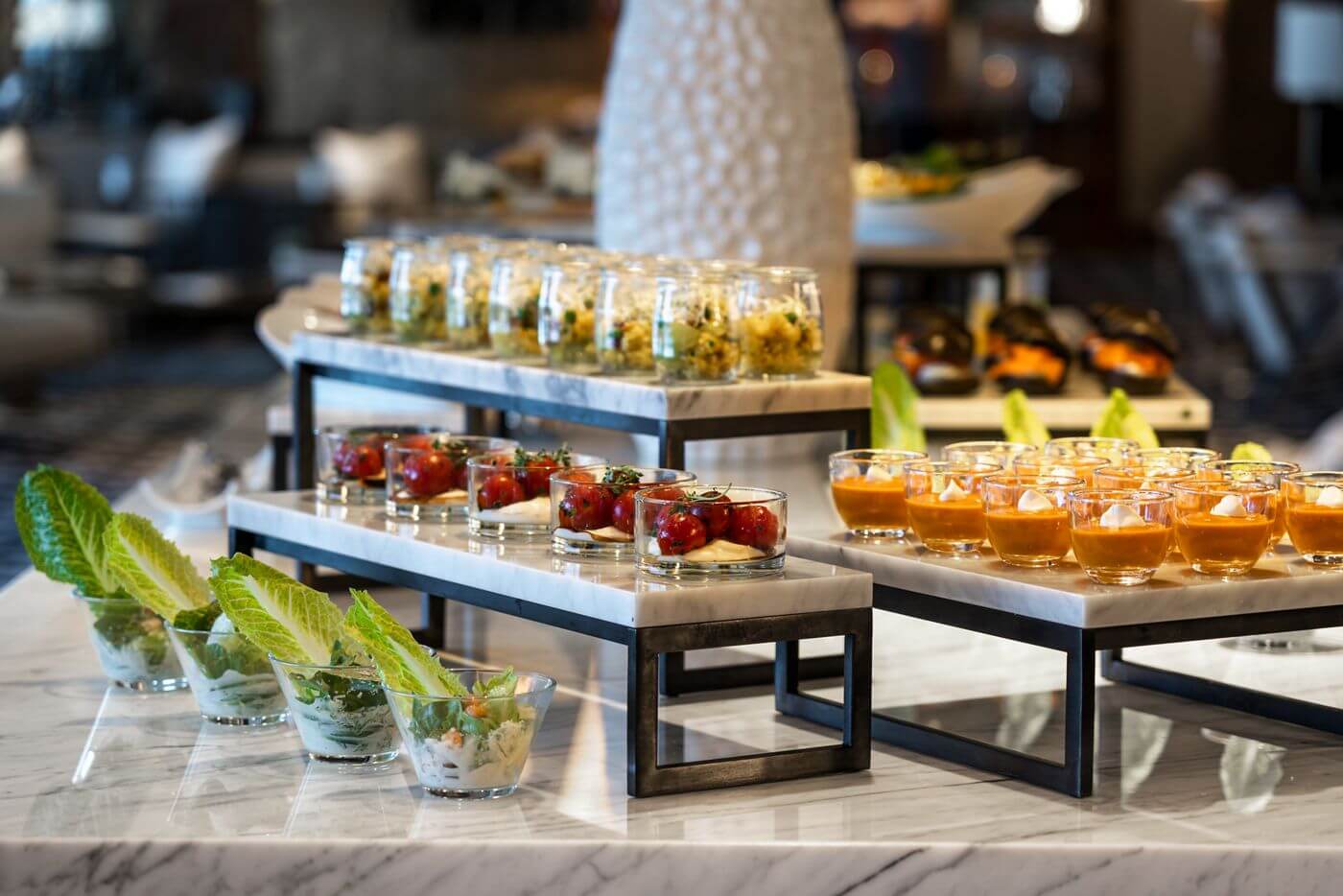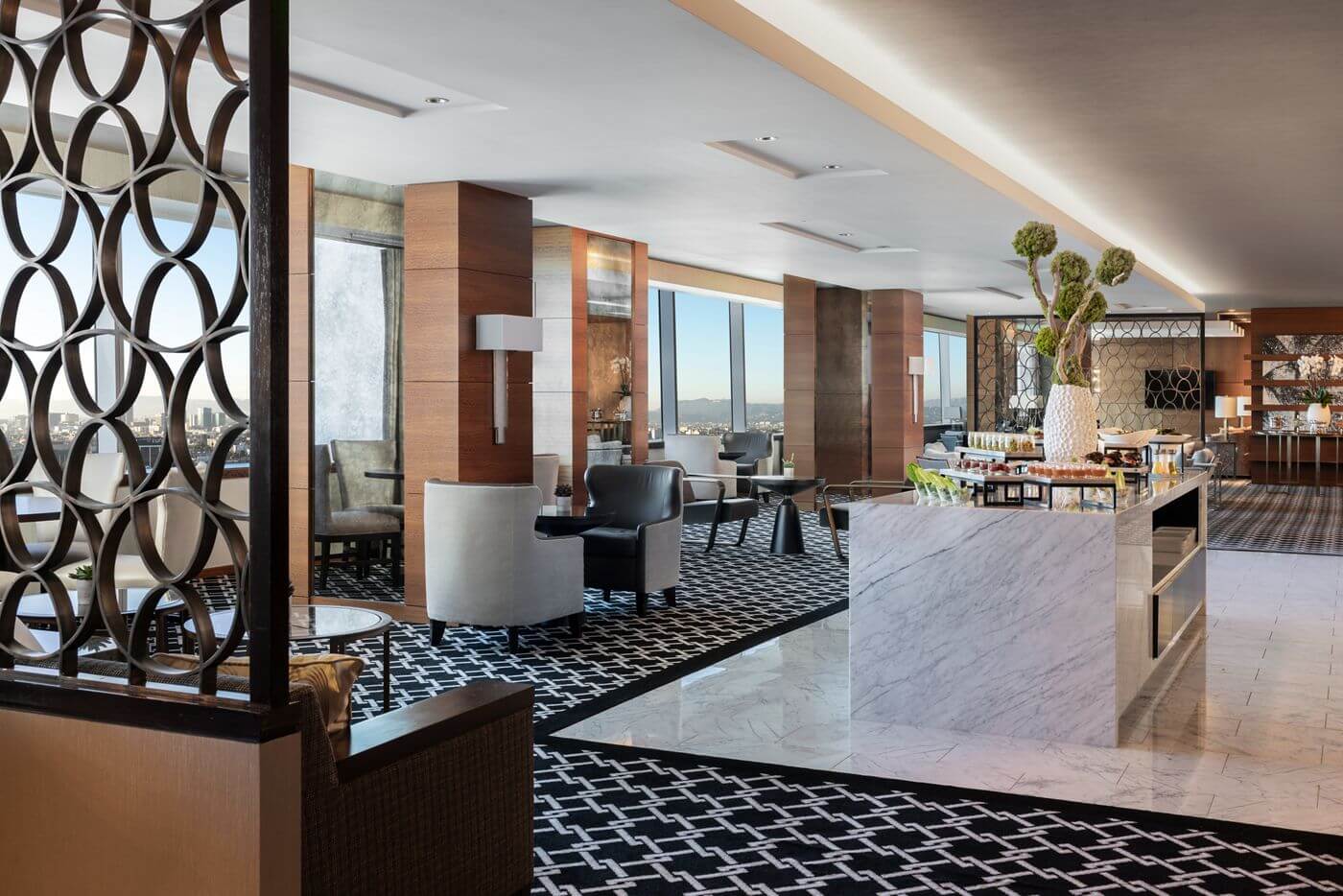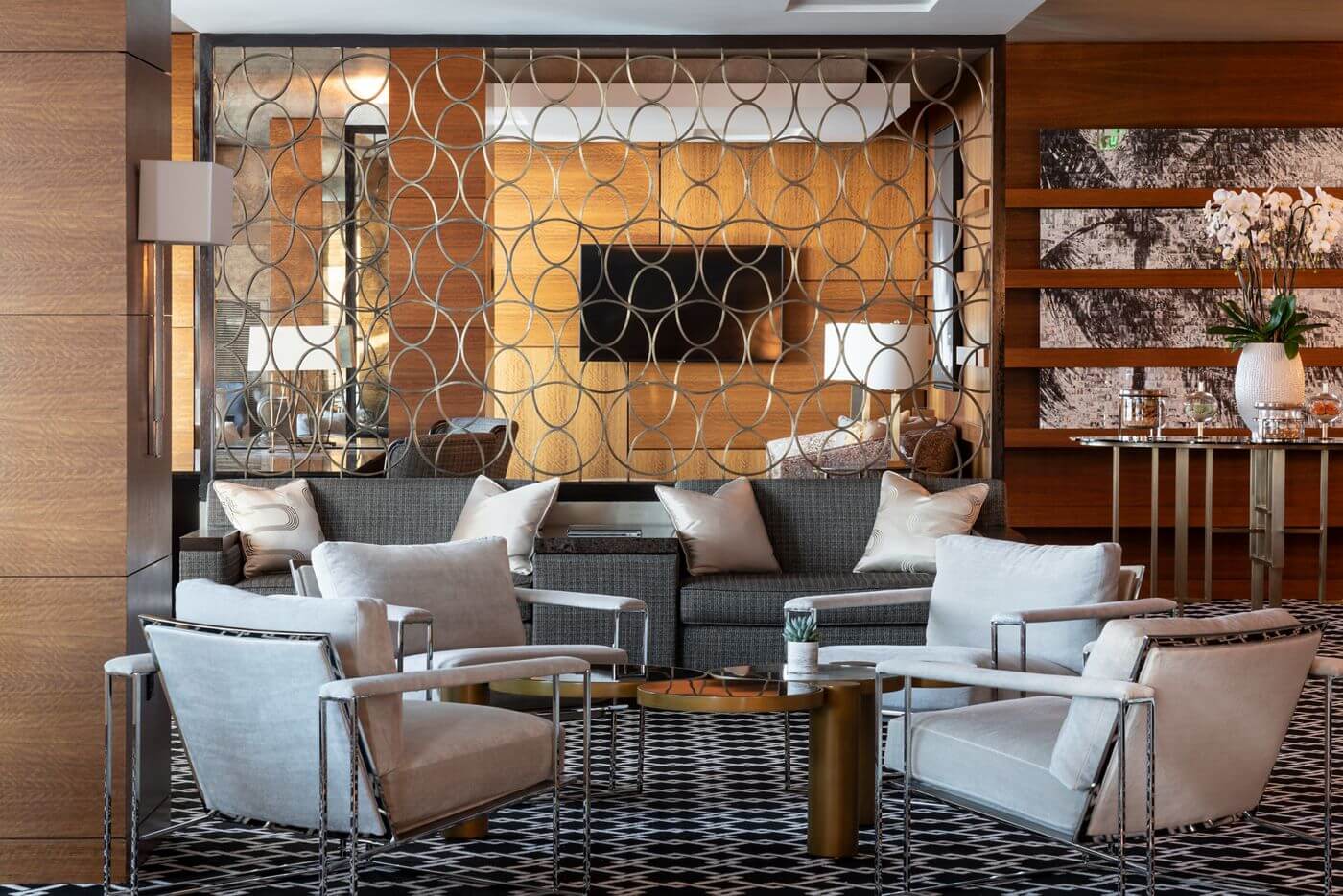 The Ritz-Carlton, Los Angeles executive club lounge offers exclusive access to Elite Benefit guests. Guests wanting to add Executive Club Lounge access to their room can do so at an additional charge of $350 per night based on two guests with additional guests, including children over the age of twelve, at a nightly premium of $150.
Exclusive Benefits and Ultimate Luxury
This executive club lounge offers personalised attention, combined with comfort and intimacy. It provides a luxurious experience within a luxury hotel. Guests can enjoy a dedicated space to relax, work or meet. It provides spectacular city views with a dedicated concierge service and complimentary food and beverage presentations offered daily.  This executive club lounge offers a professional and dedicated team offering their guests first class services.
Some of the exclusive benefits you can enjoy when making use of the executive club lounge at the Ritz-Carlton, Los Angeles includes a dedicated concierge team, who are on hand to assist with theatre bookings, car hire, taxi services, restaurant bookings and more. You get to enjoy complimentary use of the executive boardroom, where you can hold a small business meeting or meet with colleagues or clients. For business travellers, enjoy the exclusive benefit of business services, while all executive club lounge guests can make use of the complimentary workstations with premium wireless internet access.
Modern and Luxurious with Semi-Private Seating Areas
The open, bright, and spacious executive club lounge at the Ritz-Carlton, Los Angeles provides you with a modern design and ample comfortable seating. The semi-private seating areas provide the ideal space to read a book, catch up with emails or complete any business proposals. The small exclusive boardroom can accommodate four people and is perfect for smaller business meetings or a place to meet and wow a potential customer.
The floor to ceiling windows capture the panoramic views, while the marble food island overflows with deliciously prepared meals and snacks throughout the day. If you have any dietary restrictions, let the executive club lounge team know and they will ensure the on-site chef accommodates your needs. This fully carpeted executive club lounge is separated with open room dividers to increase the space, while offering privacy and intimacy when you need it.