The Ritz-Carlton, Marina del Rey, offers an exclusive access Executive Club Lounge, located on the eleventh floor of the hotel. This executive club lounge offers a modern space with a host of additional and exclusive privileges, along with four food and beverage presentations daily, including:
A Continental Breakfast is served from 6.30am to 10.30am
Enjoy a light lunch from 12pm to 2.30pm
Light Hors d'oeuvres are available from 5pm to 7.30pm
Evening sweets are offered from 8pm to 10pm
Children are welcome in the executive club lounge when accompanied by an adult.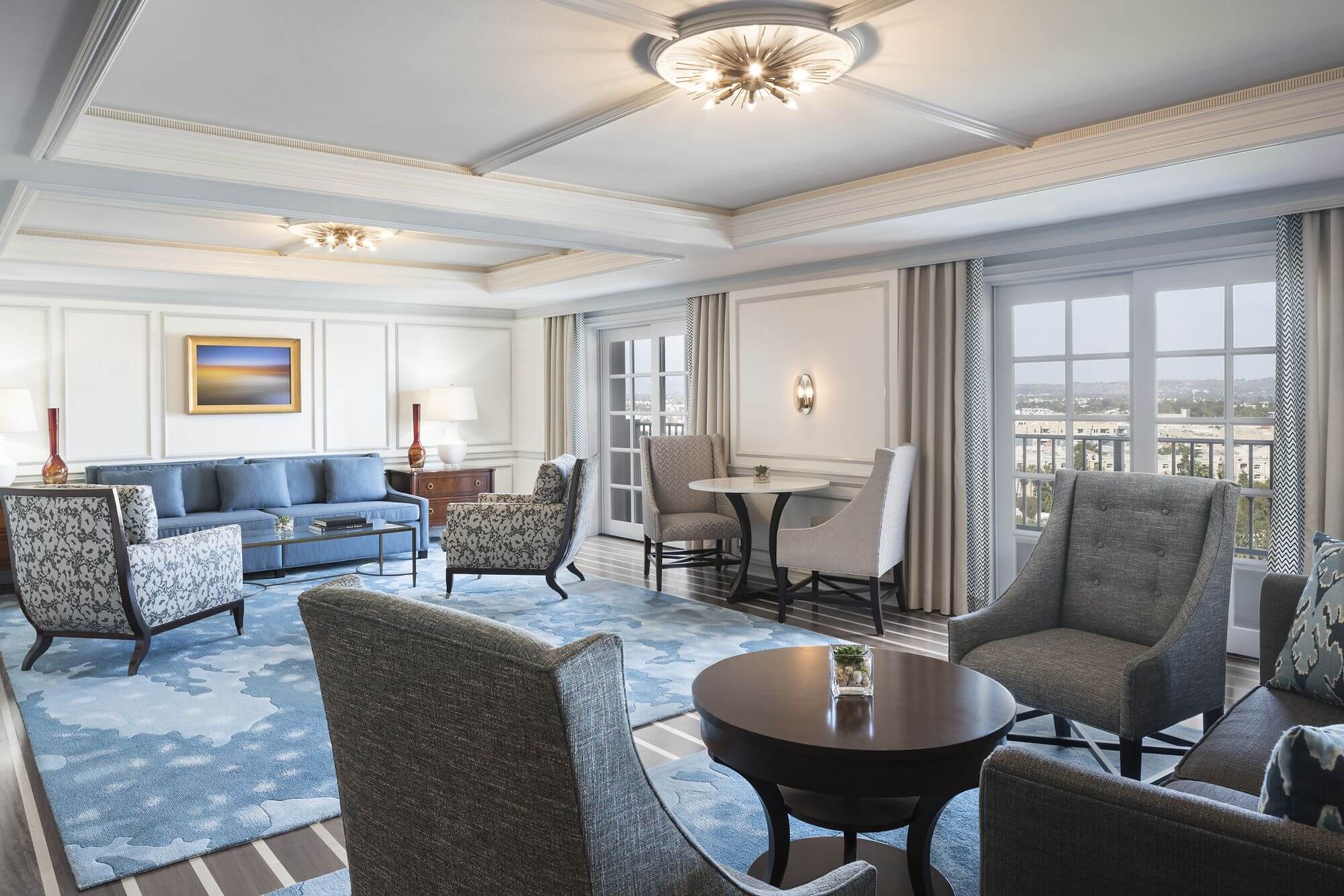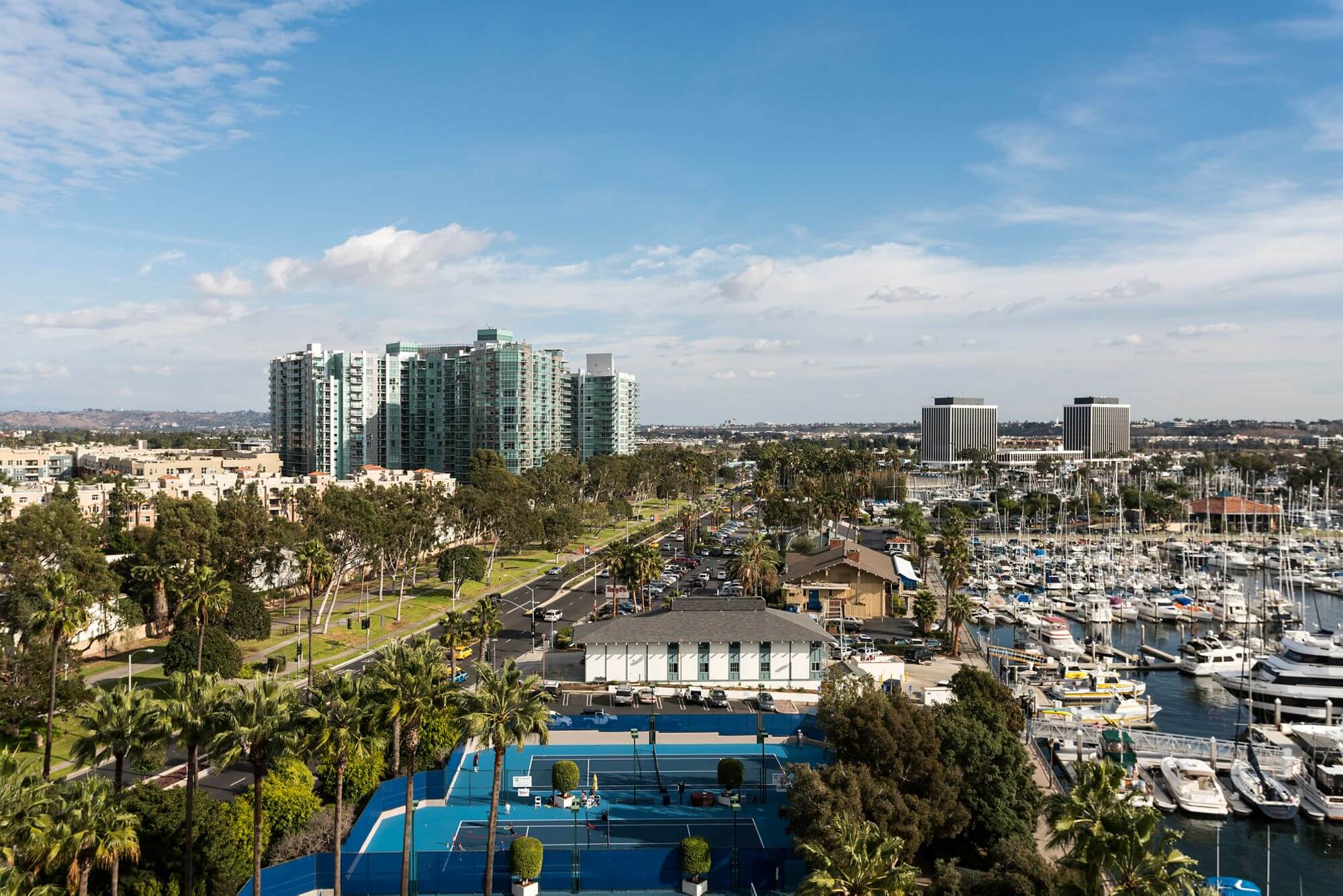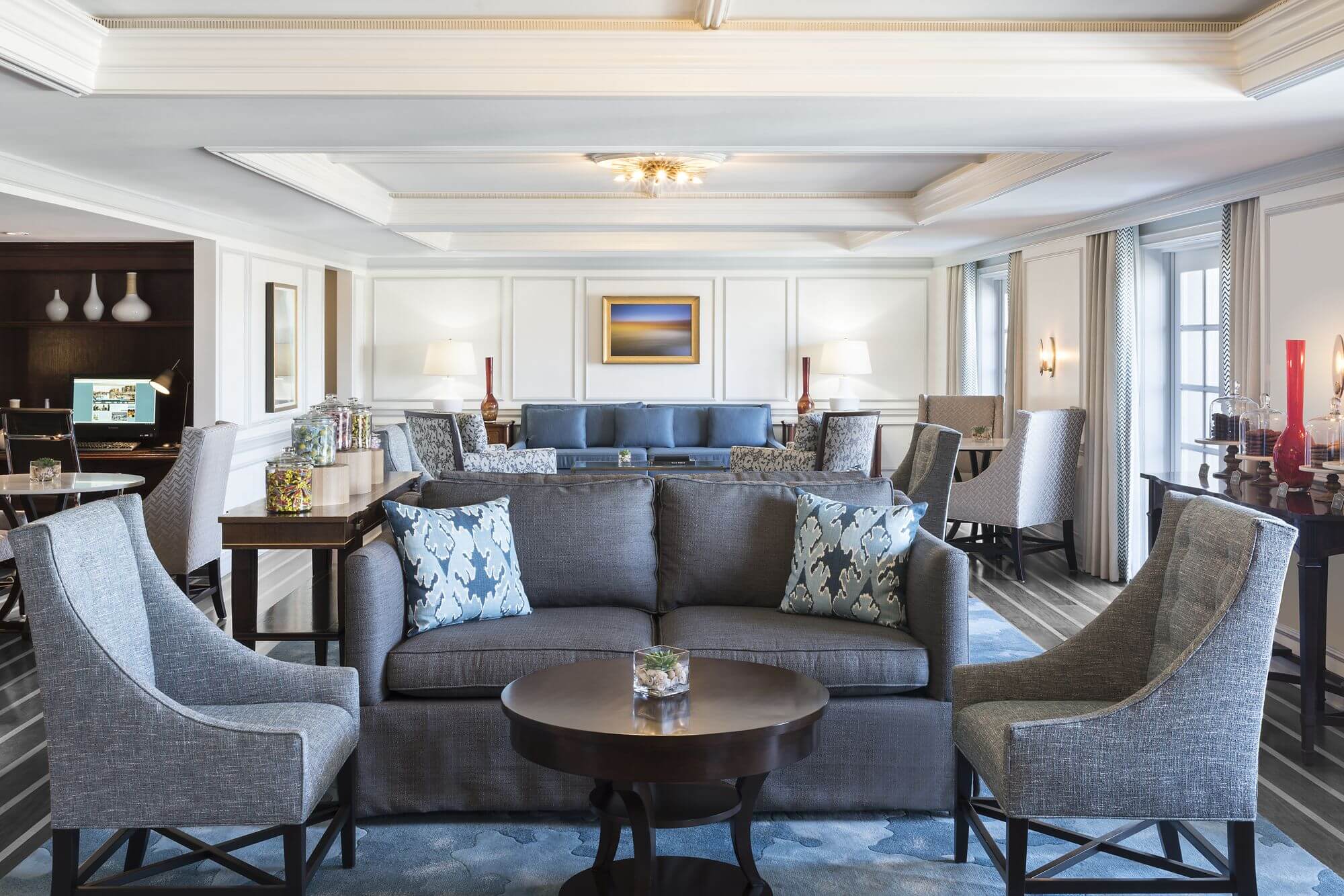 Luxurious Comfort and Convenience
The executive club lounge at The Ritz-Carlton, Marina del Rey, has been designed to provide the ultimate in luxurious comfort and convenience. The dedicated team provide the finest level of service. It is the ideal place to relax after a day of seeing the sights or entertain a business client. The executive club lounge allows guests with club level access to entertain an additional guest at a charge of $75 per person per night.
Being a high level executive club lounge there are some regulations you need to adhere to when using this exclusive space, including wearing appropriate footwear and clothing. They will not grant you access if you are in your bathrobe, bathing suit, or sleepwear. Pets and emotional support animals are not permitted inside the executive club lounge area. This executive club lounge is to provide comfort and convenience, along with relaxation and therefore all guests making use of the lounge space are to take the other guests into consideration. Note business meetings should not be carried out inside the executive club lounge.
Exclusive Privileges in a Modern Lounge Setting
The executive club lounge at The Ritz-Carlton, Marina del Rey is modern, luxurious and spacious. The floor to ceiling windows capture the marina and city views, while the furnishings are luxurious offering a comfortable seating area to finish off some work or read the newspaper. The lounge seating provides semi-private seating to entertain a business client or relax as a family, while enjoying spectacular views.
With access to the executive club lounge you enjoy a full range of exclusive privileges including complimentary wireless internet, business centre services, the pressing of two items daily, complimentary tea and coffee, private concierge services and one complimentary four hour bicycle rental per stay. In addition to the exclusive privileges, the executive club lounge offers exclusive experiences where you can enjoy a cocktail demonstration by the dedicated mixologist, highlighting local ingredients from the farmers markets. You can also enjoy a wine lesson from the dedicated Sommelier, learning what wines pair with what foods.