Staying over at The Ritz-Carlton, Ras Al Khaimah, Al Wadi Desert offers guests an experience to cherish forever. Unlike most luxurious hotels and resorts, this private resort is located in a protected nature reserve that offers unique experiences. This includes camel riding, a private archery lesson, falconry shows, stargazing at night, and even a private dinner on the dunes. The resort offers true 5-star quality in every respect, right from the attentive service and accommodation to fine dining experiences. Guests have 100 luxury villas, inspired by Bedouin architecture and tented accommodation, to choose from. The Ritz-Carlton, Ras Al Khaimah, Al Wadi Desert is the watchword for luxury and ensures that every guest is offered a stay that may well surpass their expectations.
The mix of nature, of desert surrounds and modern conveniences make for a memorable experience only 45 minutes away from Dubai. At this resort guests can relax as they lie around the pool. If they are slightly more energetic, an excursion on horseback or a camel ride may be an exciting prospect. It is a great destination for children too, as they enjoy activities which they may otherwise not be exposed to. At The Ritz-Carlton, Ras Al Khaimah, Al Wadi Desert guests are offered outstanding accommodation, visits to the wellness spa, excellent dining options and the use of more than 2,800 square feet of meeting spaces.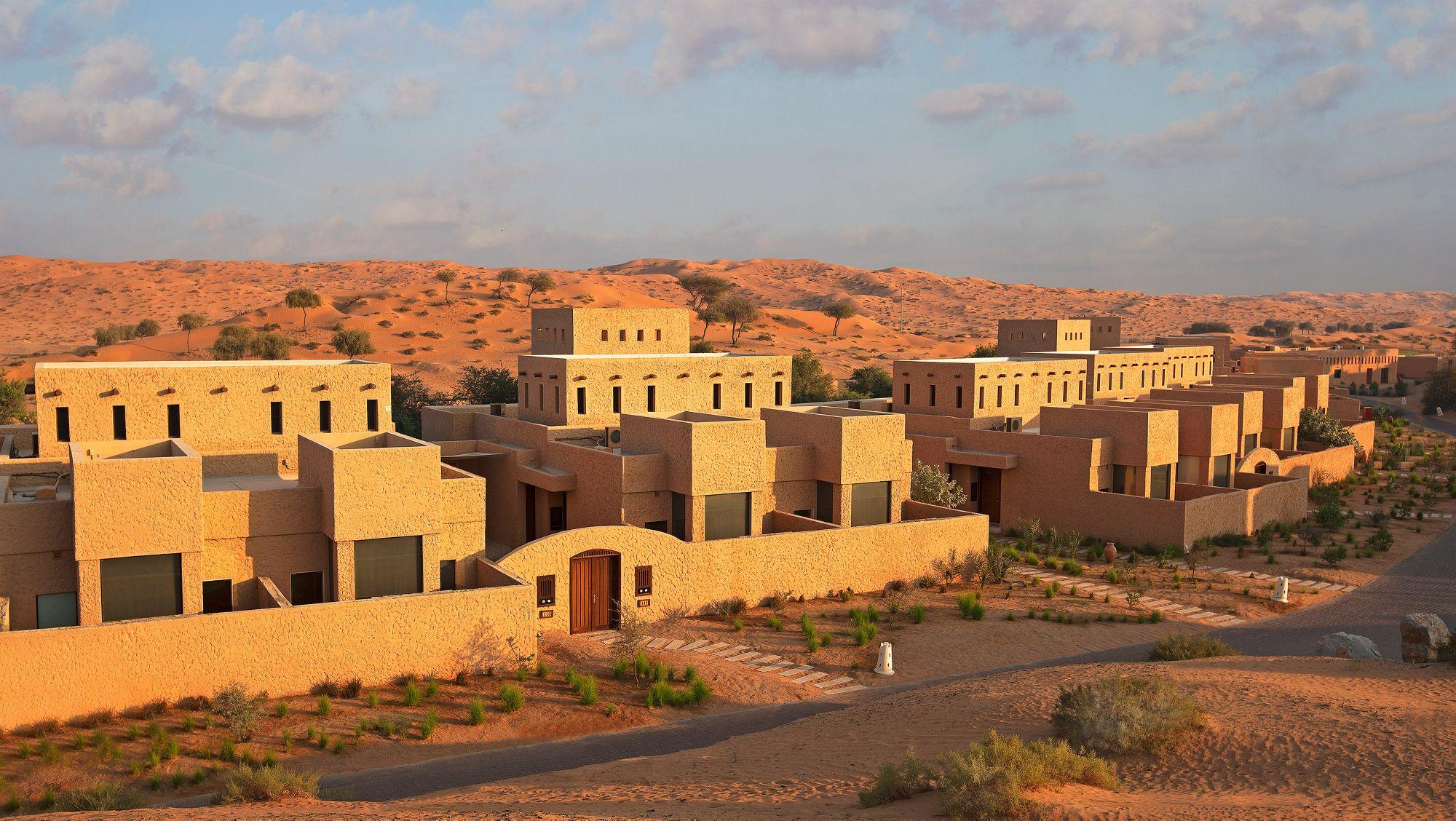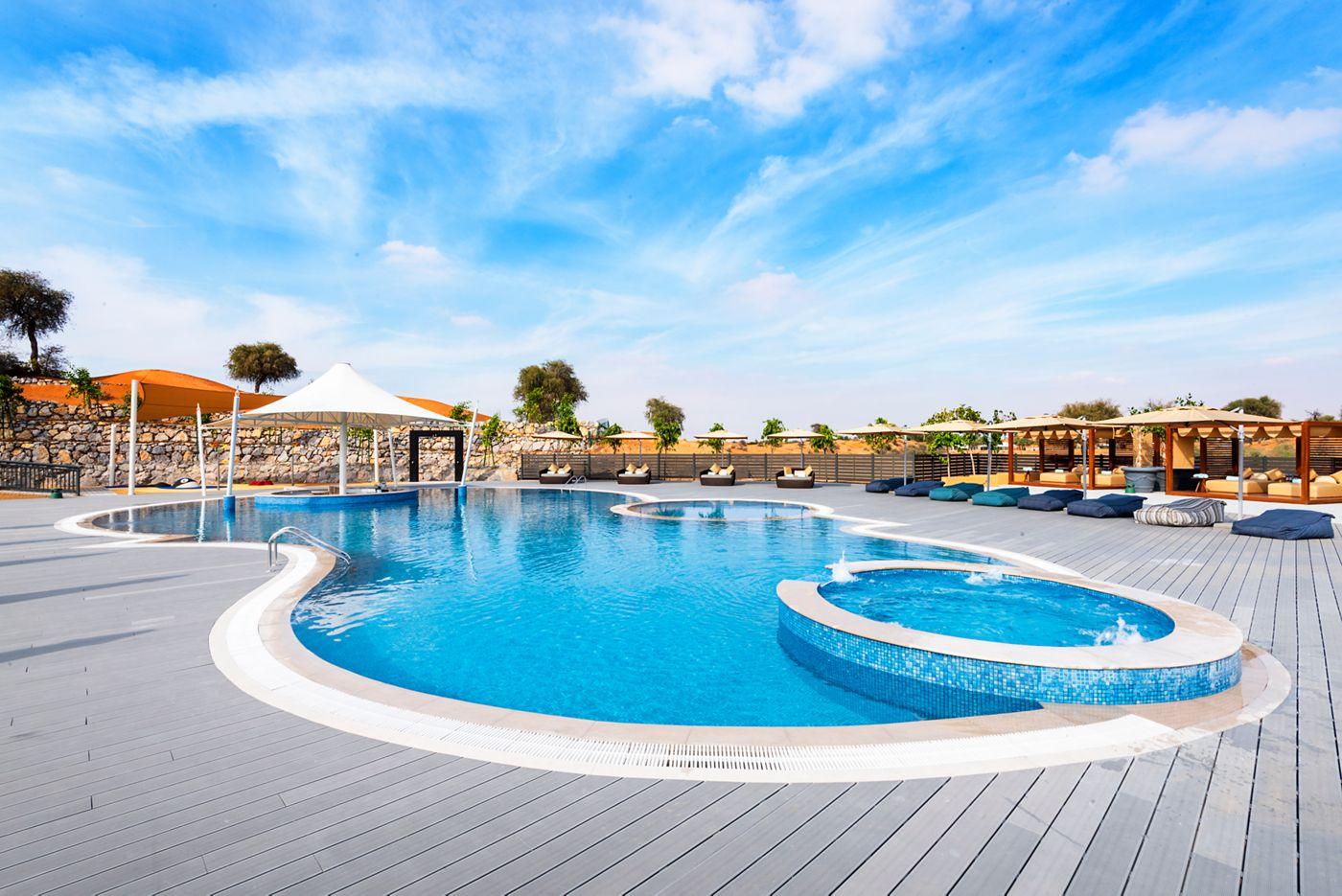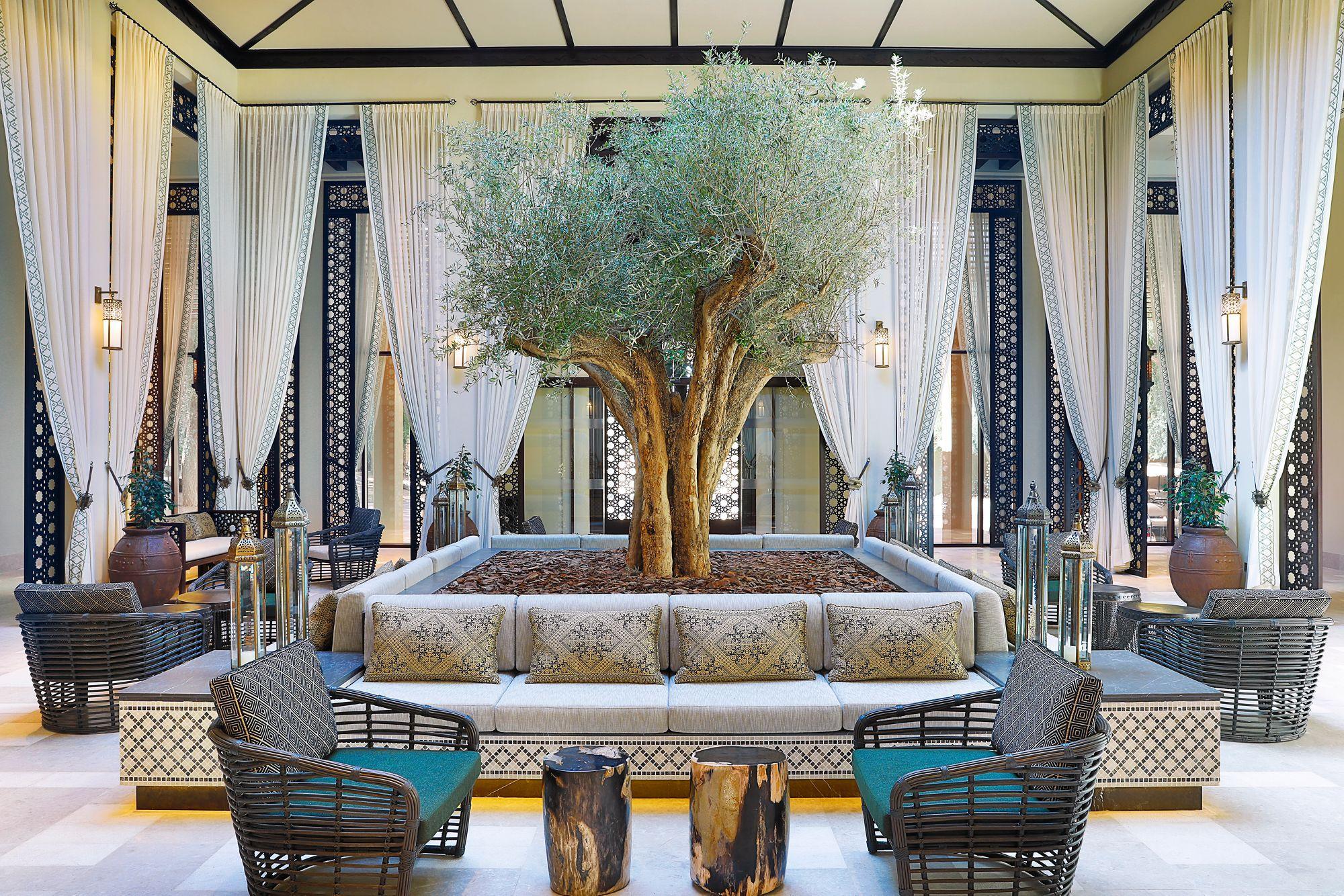 Why You Should Go There
At The Ritz-Carlton, Ras Al Khaimah, Al Wadi Desert guests and their families are offered relaxation and tranquillity in a remote hideaway. They are offered a unique experience away from the city and the excitement of malls and inner city living, yet they are offered every luxury and comfort that one associates with a 5-star stay.
Guests can choose from several excellent dining options, with the desert as the dramatic backdrop. Farmhouse concentrates on wild meats, fresh ingredients and homegrown vegetables. This restaurant's whiskey lounge specialises in specially crafted cocktails too. At Kaheela All-Day Dining Restaurant the buffet-style dishes feature Indian and Middle Eastern fare. Moorish is Moroccan inspired and offers guests a selection of Mediterranean fare. Moon Bar is the place to visit for excellent cocktails and shisha as you sip your drink while you look up at the stars. Kan Zaman offers a selection of mezze and salads. Oasis Pool & Bar round off the dining options, with a selection of beverages at the swim up bar.
At The Ritz-Carlton, Ras Al Khaimah, Al Wadi Desert the Spa & Wellness Centre offers a wide array of treatments and services. They offer both private and group yoga classes, Hydrafacial treatments and a variety of massages. For those that want to stay fit, the fitness centre is the ideal place to visit. It features state-of-the-art equipment that includes recline bikes, treadmills and shoulder presses among the options.
The Ritz-Carlton, Ras Al Khaimah, Al Wadi Desert has three excellent indoor meeting spaces for intimate meetings, as well as three exclusive outdoor venues for events. Guests are offered the use of a business centre for photocopying and faxing too. Wi-Fi is free everywhere, and guests are offered currency exchange facilities as well. Free Parking is available.
Accommodation
All accommodation is luxurious and well appointed. Every one of the 100 villas fits in with the desert surrounds and the peaceful ambience that is accentuated by the beautiful, clear night skies. All villas have their own pools, a deck, spacious lounge area and beautiful bathroom with luxury amenities.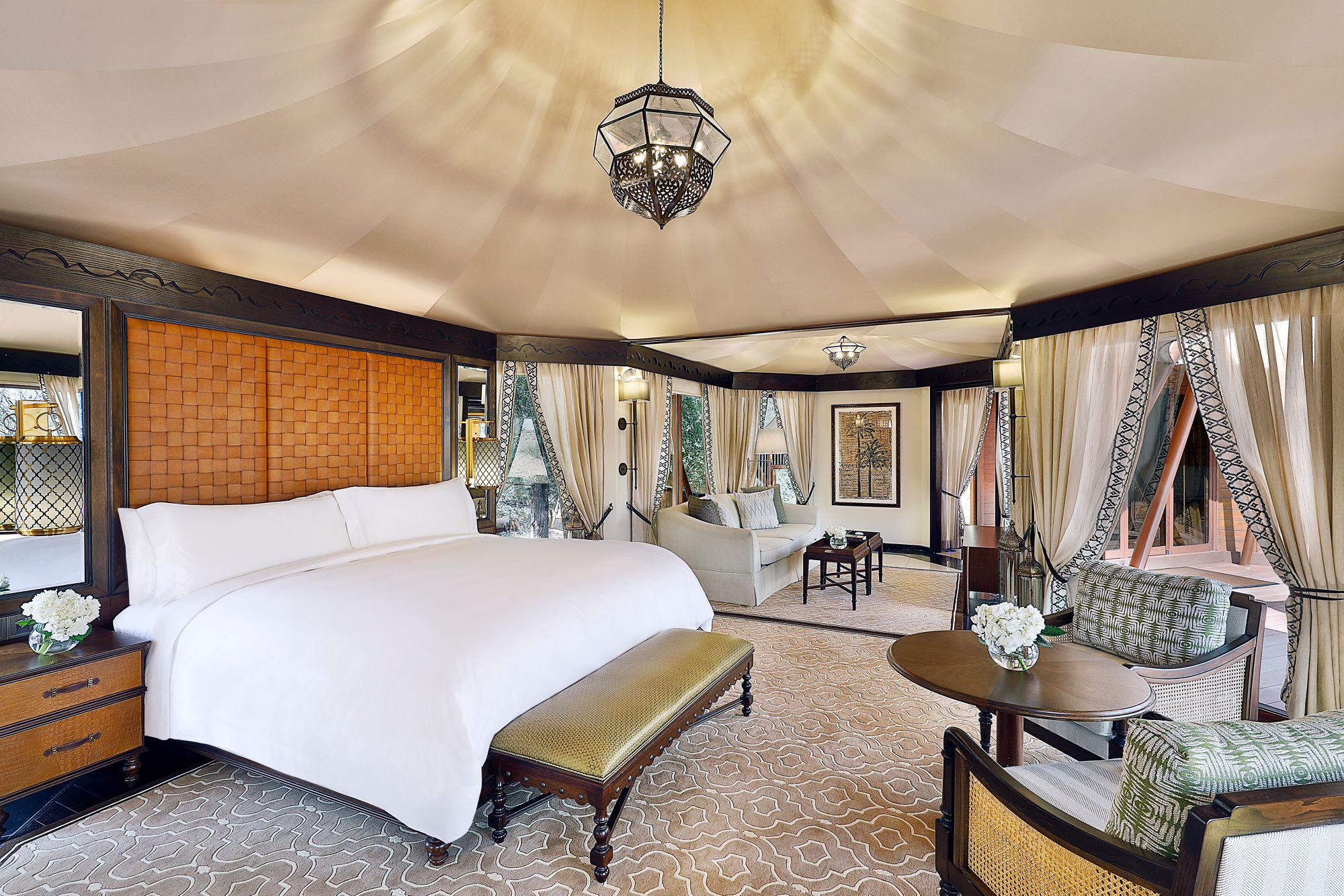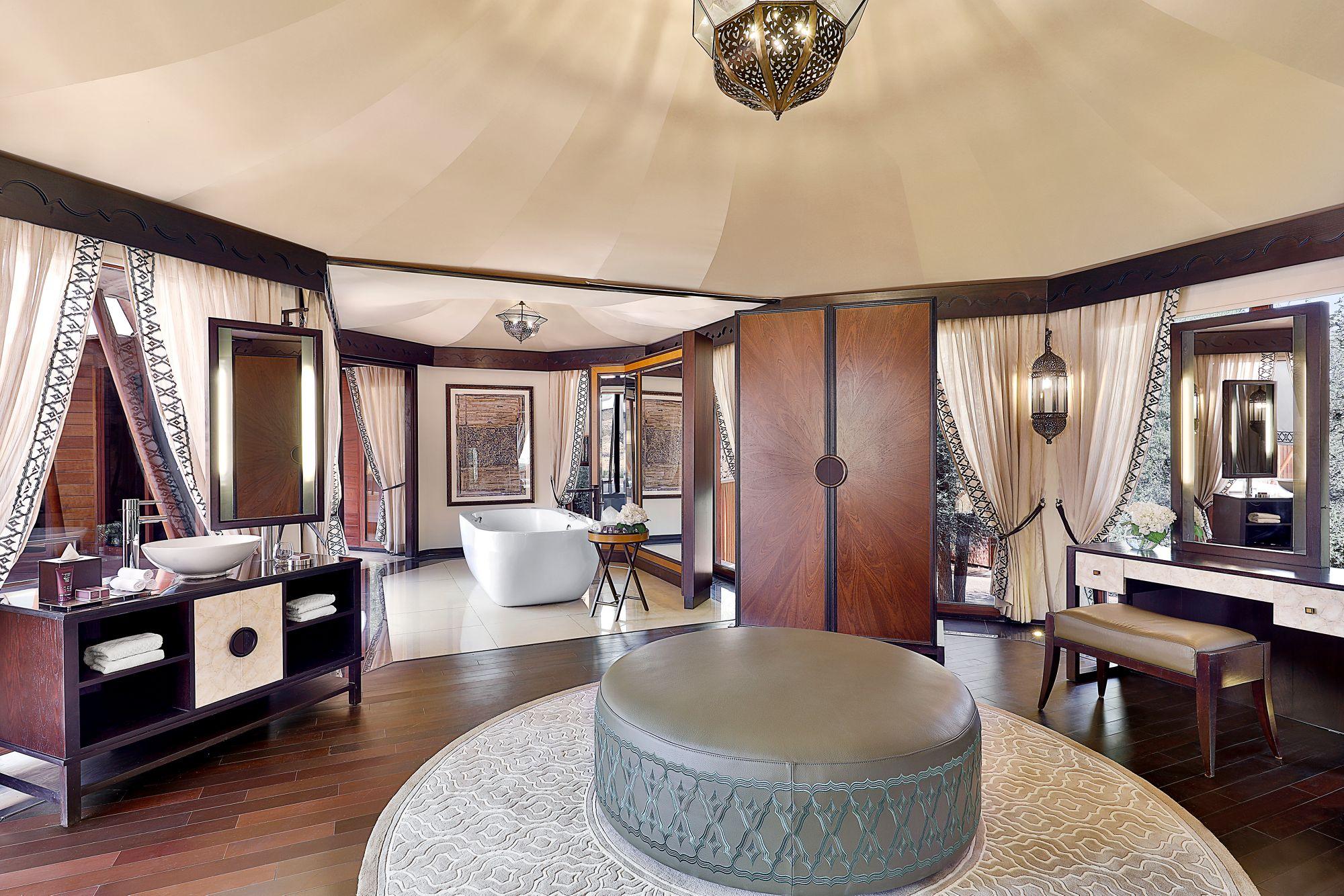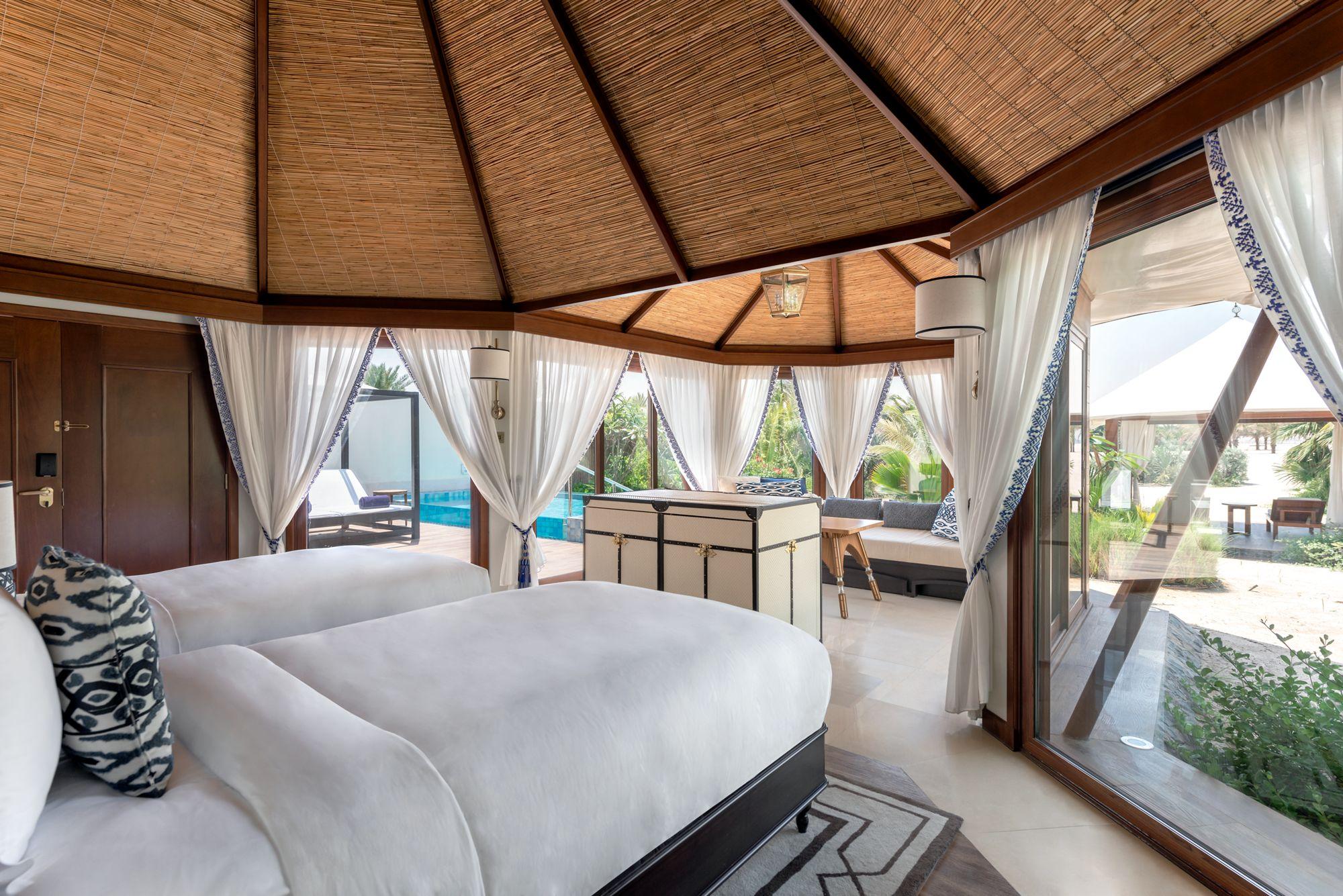 Options to choose from include the Al Khaimah Tented Pool Villa, the Al Sahari Secluded Pool Villa and the Al Rimal Pool Villa. Some villas feature Twin Beds instead of 1 extra-large Double Bed. Different options ensure that there is a choice for everybody. Villas feature air conditioning, facilities for disabled guests and room service. Guests are assured of a wonderful stay in these accommodations.
Executive Club Lounge and Kids Club
The Ritz-Carlton, Ras Al Khaimah, Al Wadi Desert has a great Kids Club to keep the young ones busy, but unfortunately they do not have an Executive Club Lounge.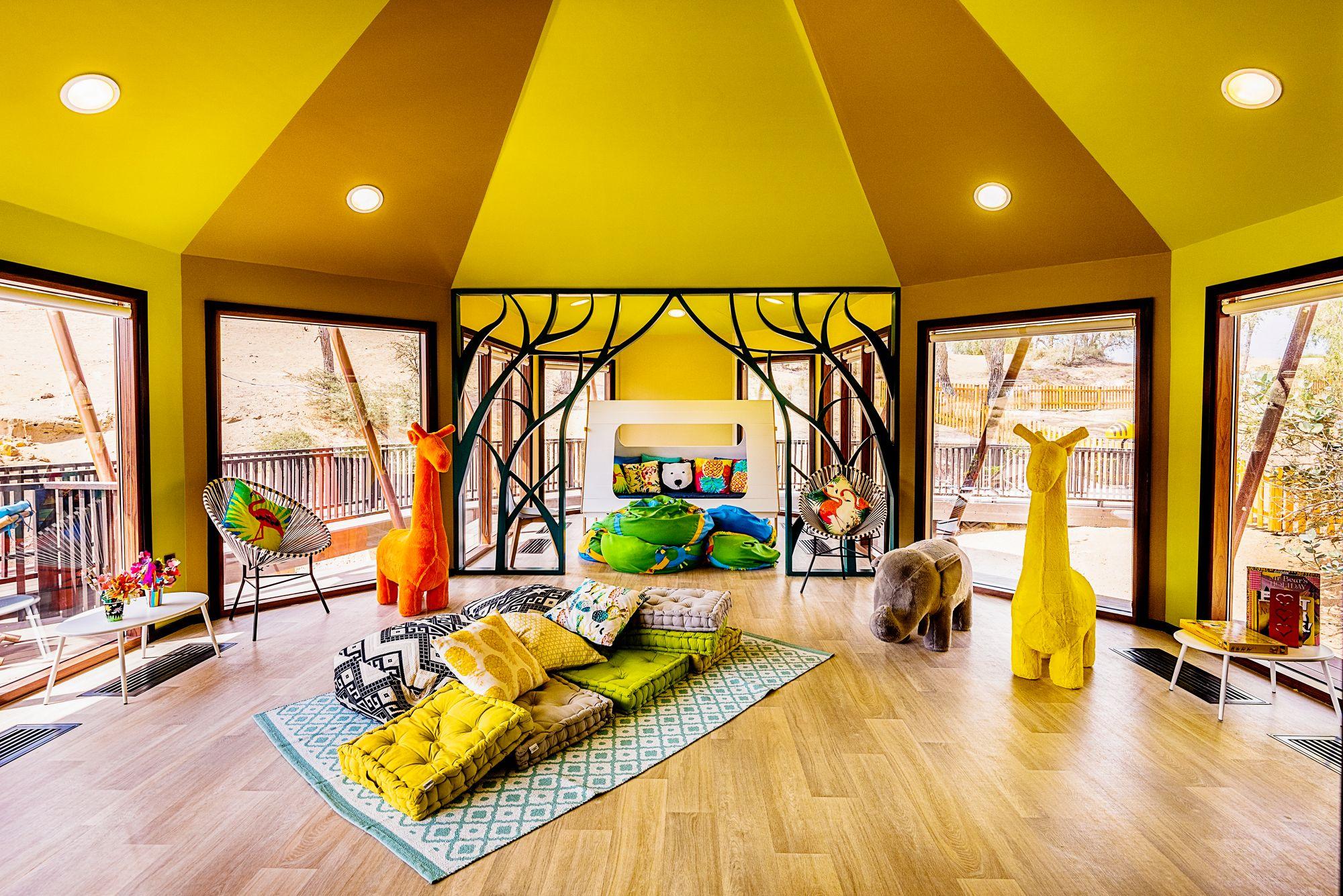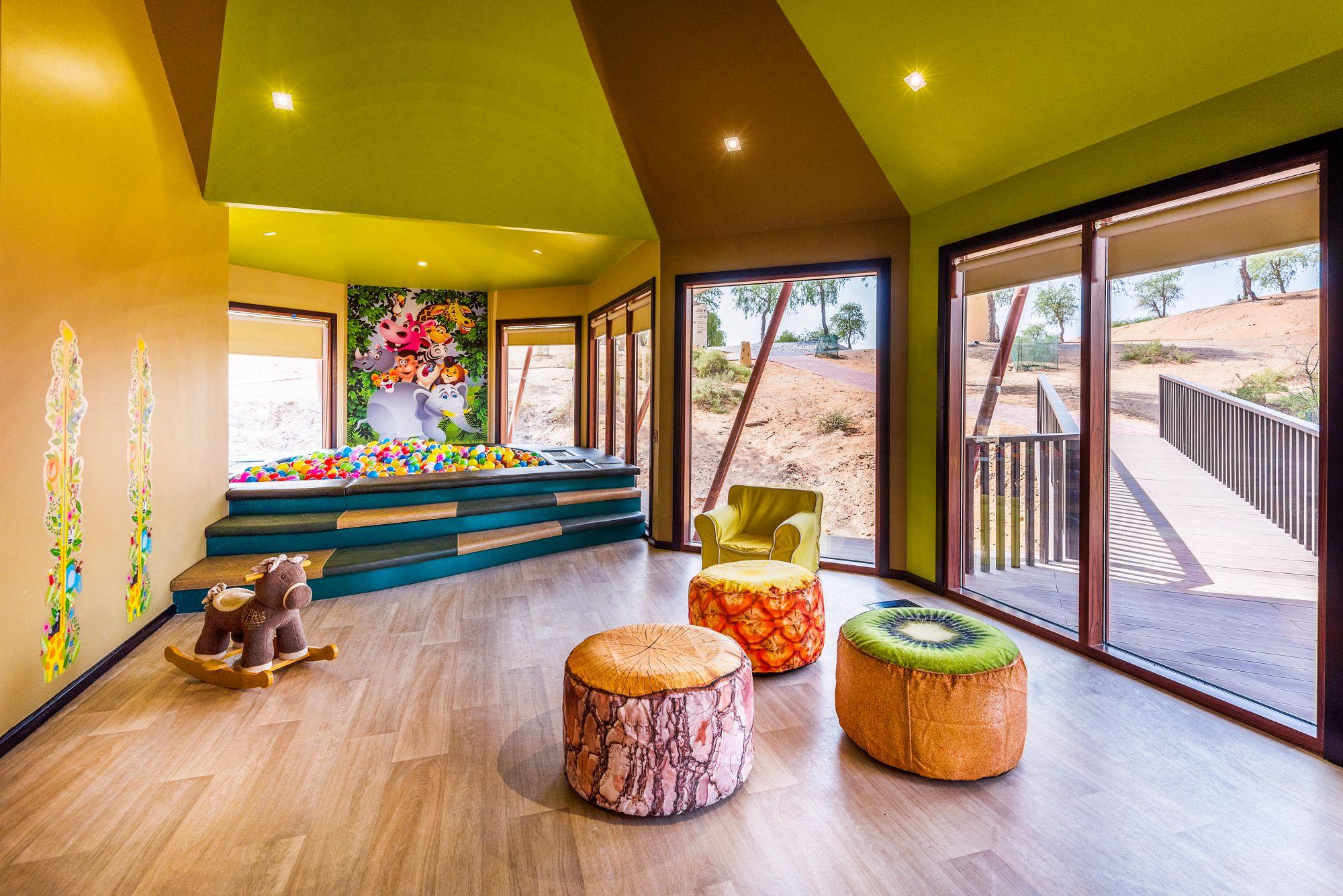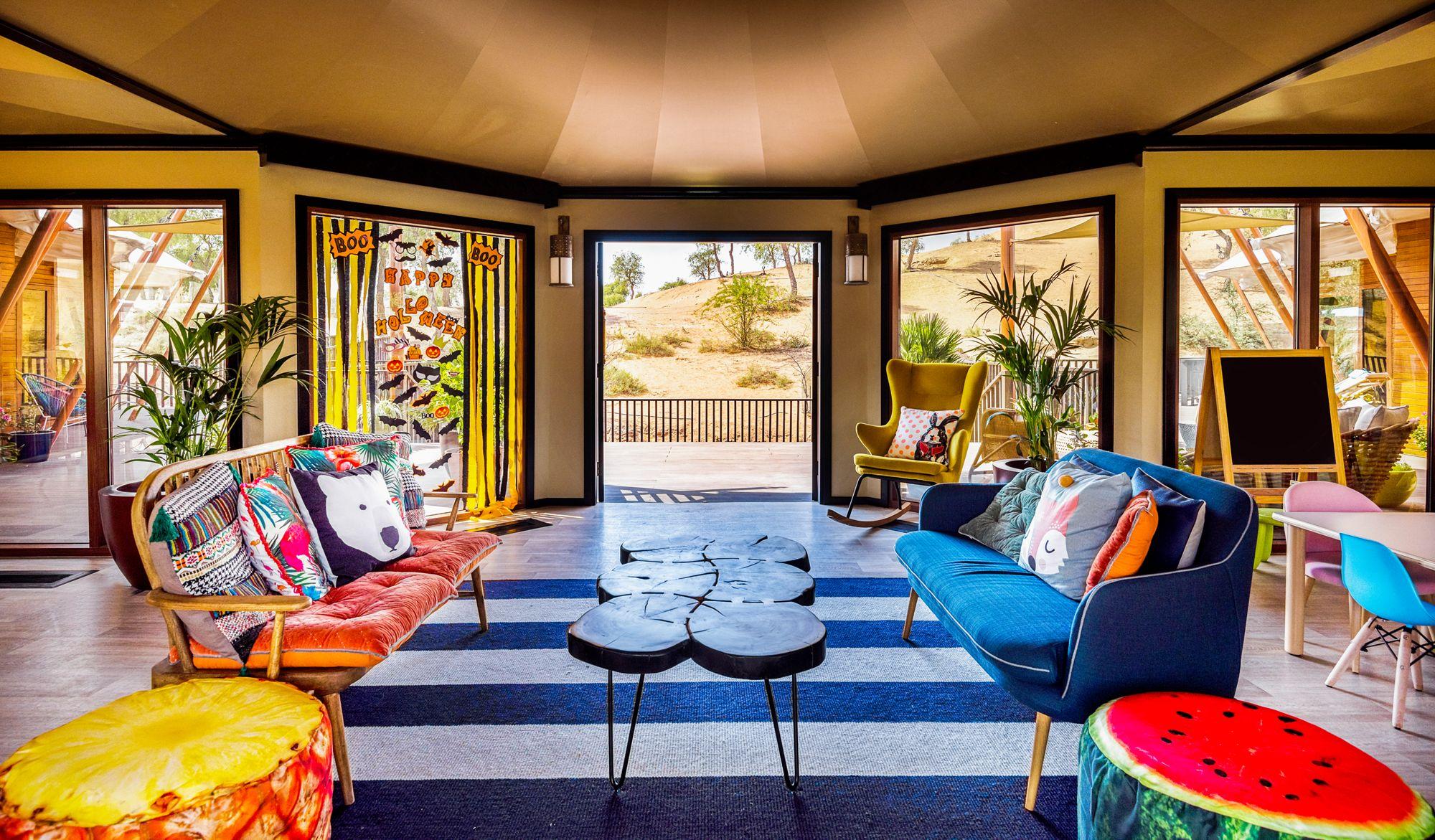 The Kids Club is open daily between 9 am and 1 pm, and again from 2 pm until 6 pm. It is closed between 1 pm and 2 pm. The Kids Club offers a great variety of activities for the young visitors. You can read about the Kids Club by clicking on the button below:
The Ritz-Carlton, Ras Al Khaimah, Al Wadi Desert Kids Club