At The Ritz-Carlton Ras Al Khaimah, Al Wadi Desert, children of families are offered various activities and games to keep them busy during their visit to the Ritz Kids Club at the Adventure Centre. Two staff members (and at times one) make sure the children enjoy their time at the Kids Club as part of their greater desert experience. Therefore games and toys emphasise a variety that includes animals and the environment. At this resort activities for kids aged between four and eleven are offered at the Kids Club. Those younger than four may attend, but they must be accompanied by a parent. Older children, those up to fifteen years of age that may be more interested in advanced activities, are offered additional activities as part of the Ritz Kids Rangers.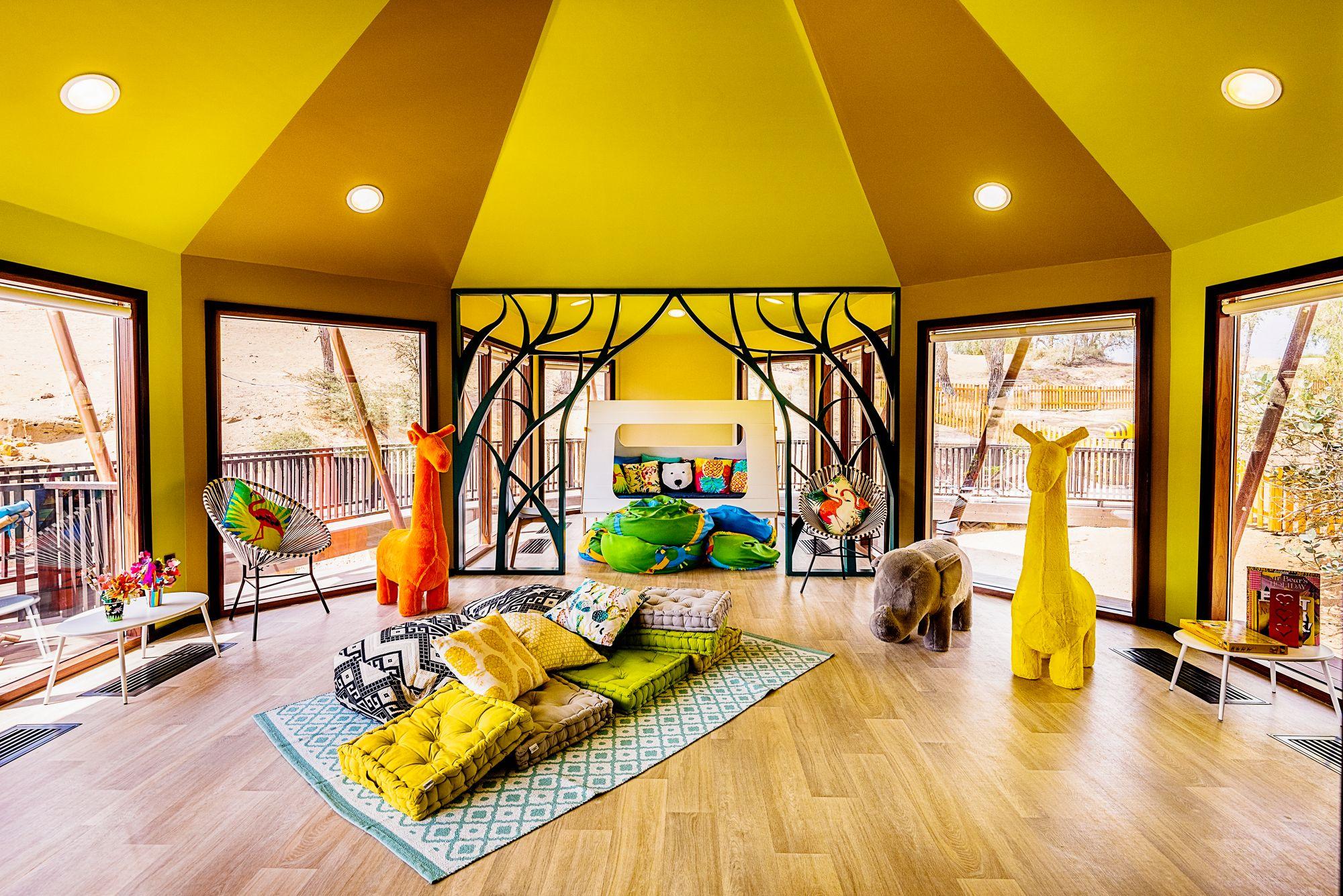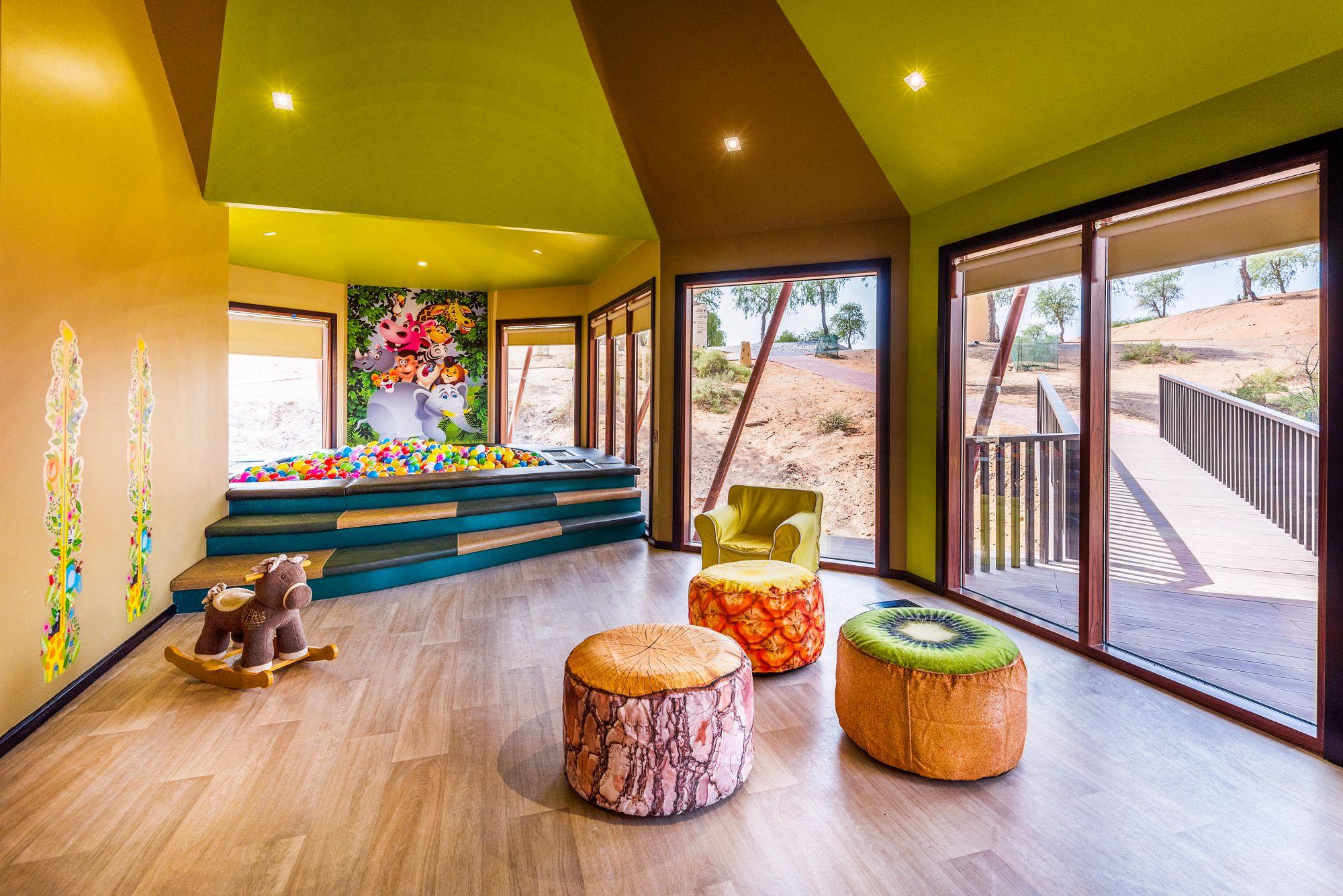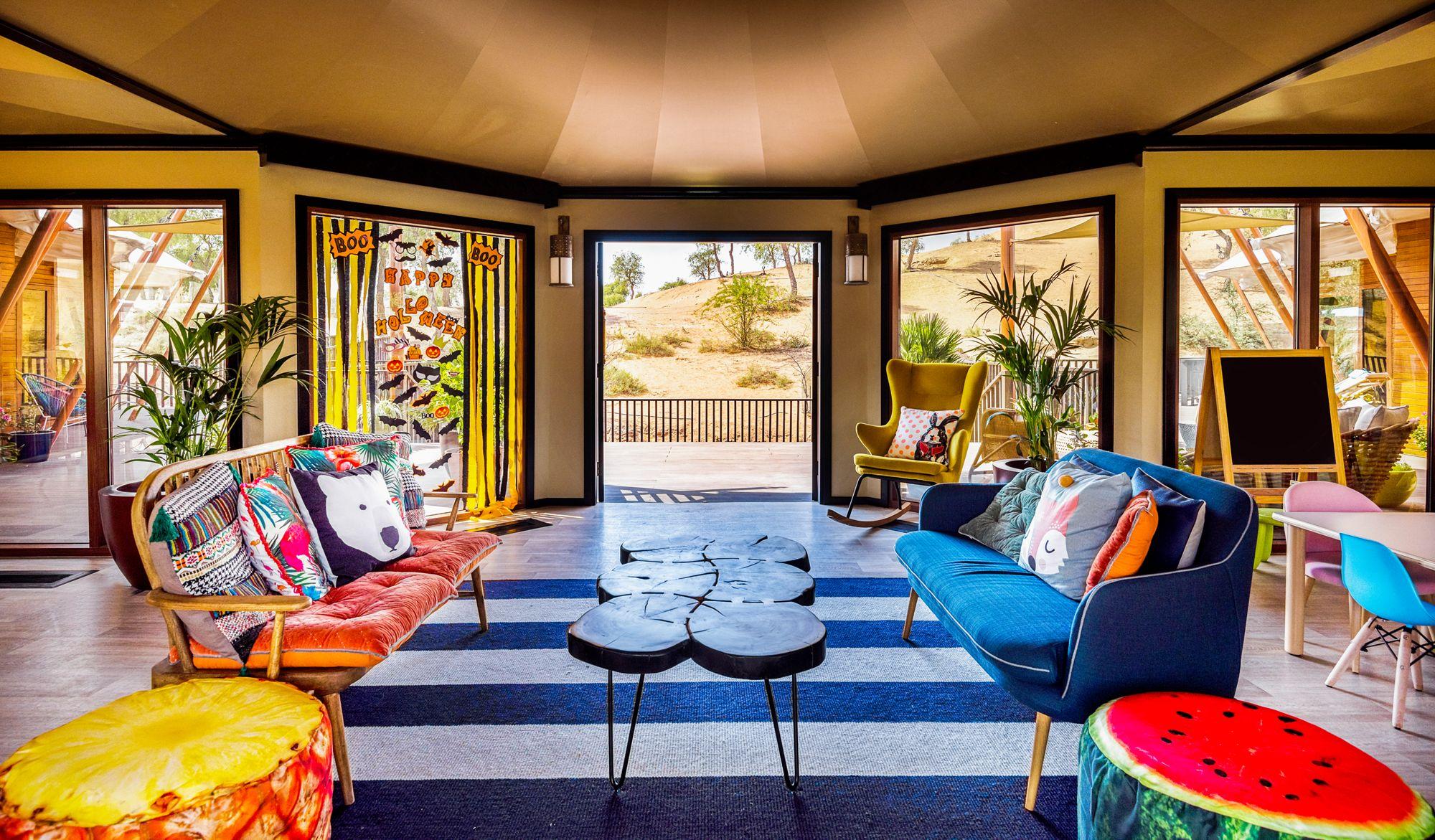 The Ritz Kids tend to spend their time at the Kids Club where they are treated to playing with toys and taking part in activities. The older ones often enjoy the activities offered to them as Ritz Kids Rangers that are exposed to more advanced activities.
Supervised Activities for Ritz Kids at The Kids Club
At the Kids Club children are invited to enter a bright, colourful space with lots of fresh air in a setting with the dunes nearby and visible. There are different toy animals, table games to keep them occupied, scattered cushions on the floor and chairs and sofas to sit on. Daily activities include arts & crafts, colouring-in activities, storytelling and video games. They also get the opportunity to enjoy falconry shows and opportunities to take part in fish feeding. One of the highlights is offered when they are taught how to take care of a pony, which is followed by an introductory ride.  
You can see an example timetable below :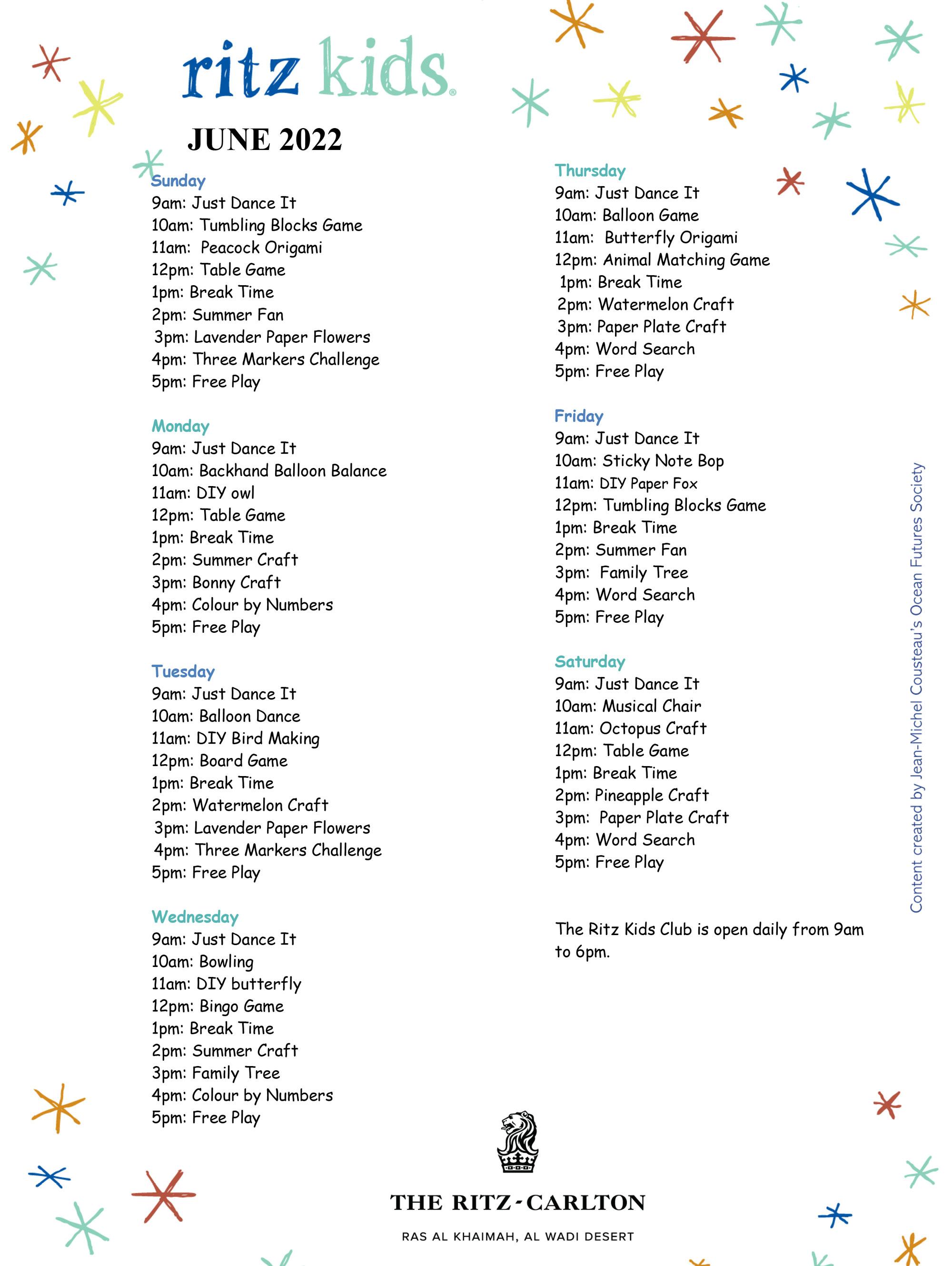 Activities for Ritz Kids Rangers
To be able to partake of the activities offered to Ritz Kids Rangers, children must be at least seven years old, and no older that fifteen. The Ritz Kids Rangers are taught outdoor survival skills, also in terms of what may be needed in the desert. They learn how to identify plant and animal life, and they are taught about the importance of nature conservation and teamwork. This is a good introduction to learning about life away from the city. Activities may include animal care, identification of birds, making water in the desert, making knots, navigation and how to make a shelter to be used in the desert. These kids are also taught how to care for a pony, followed by a ride, as well as catch-and-release fishing.
All attendances should be booked ahead of time with Concierge. This ensures that all children may benefit from the opportunities that The Kids Club and Ritz Kids Rangers offer, since the activities are popular and there is only limited availability to join at any given time.