The Sukhothai Bangkok offers a spacious executive club lounge, located on the sixty floor of the new club wing, providing an elevated guest experience from 6.30am to 10pm daily. You can enjoy four complimentary food and beverage presentations daily. These presentations include:
All day non-alcoholic beverages in the executive club lounge
Breakfast is offered from 6.30am to 10.30am Monday to Friday and 6.30am to 11am on weekends
Afternoon tea is available from 2pm to 4pm
Evening cocktails and canapés are on offer from 5.30pm to 7.30pm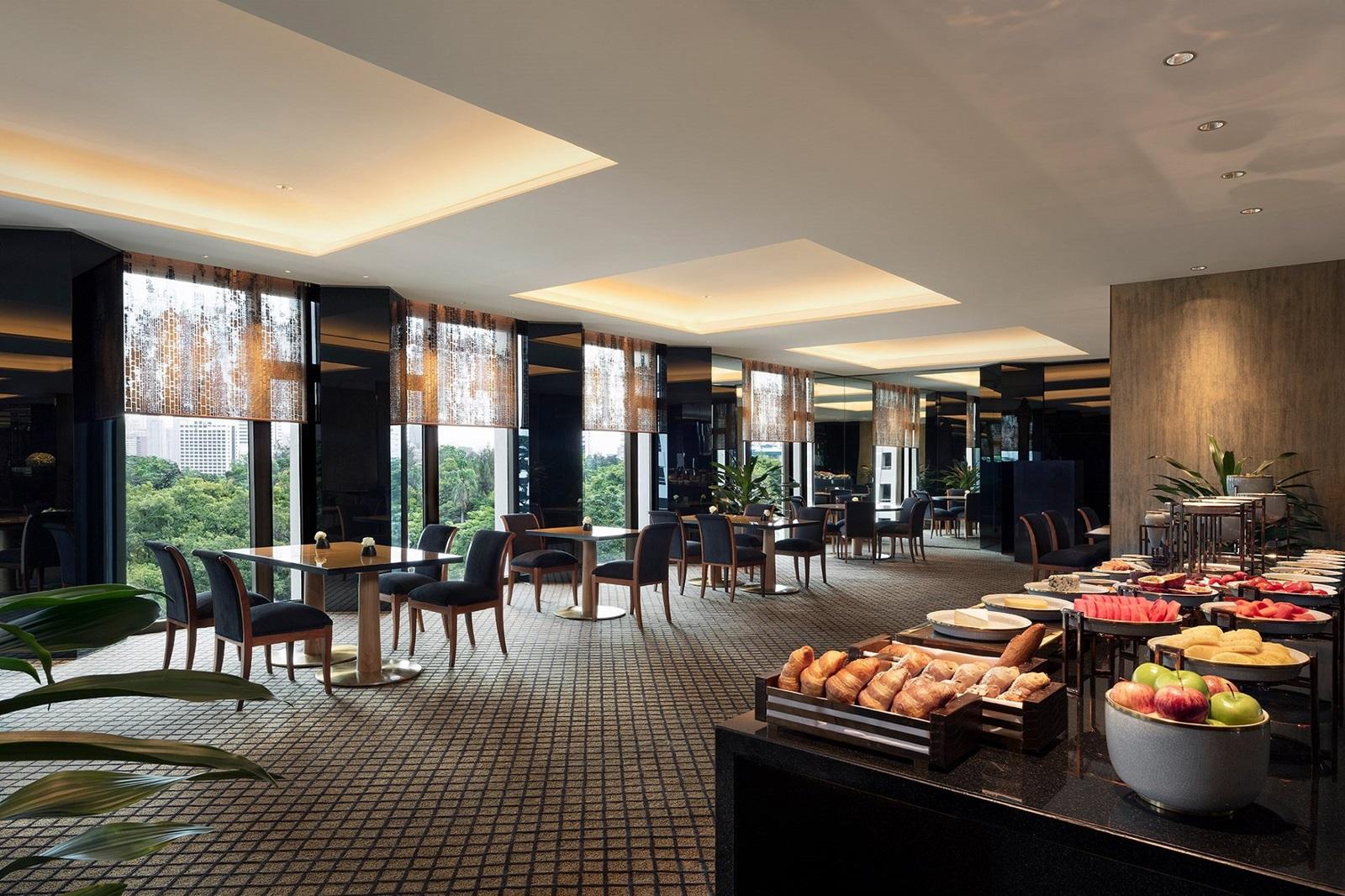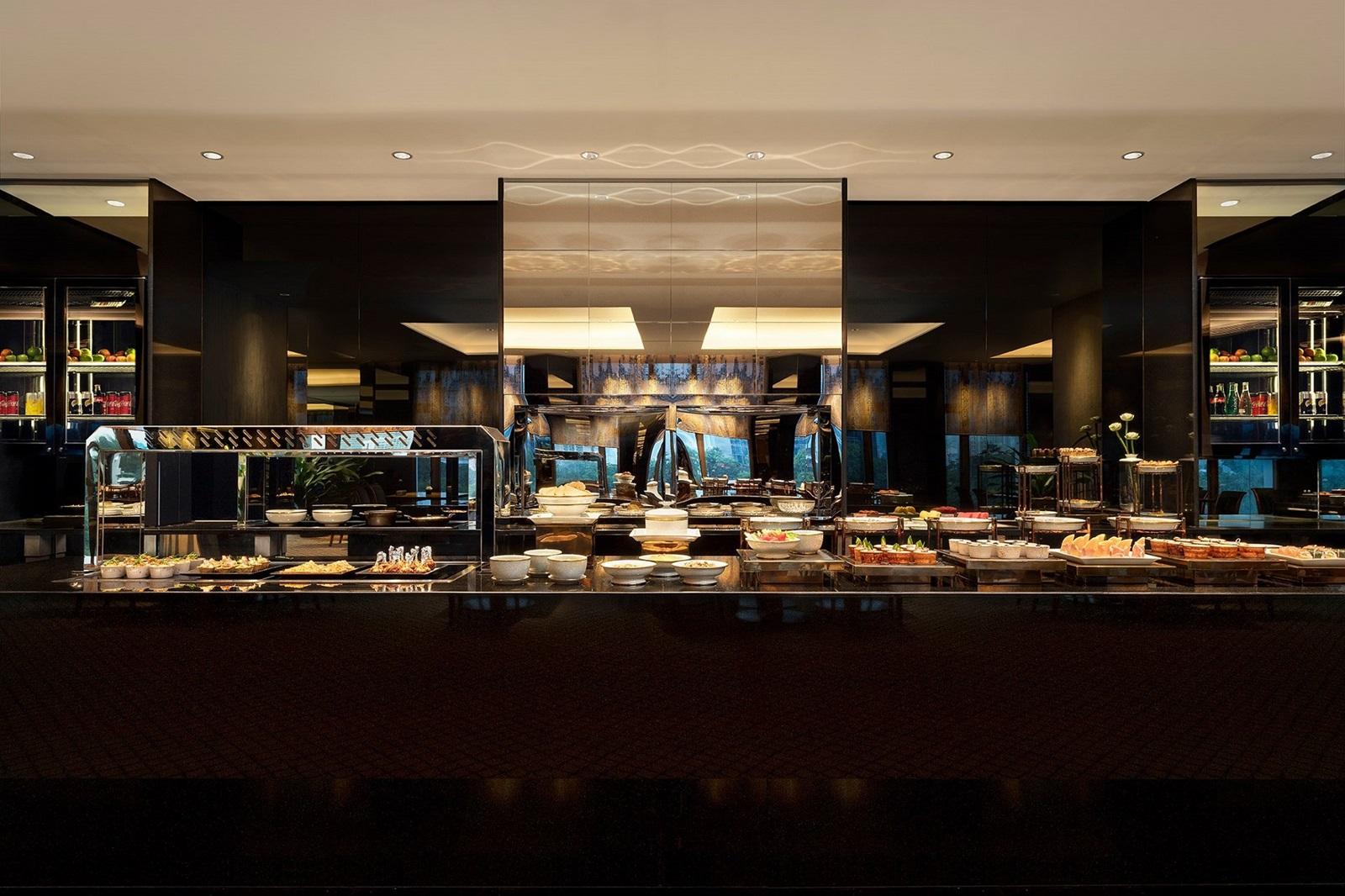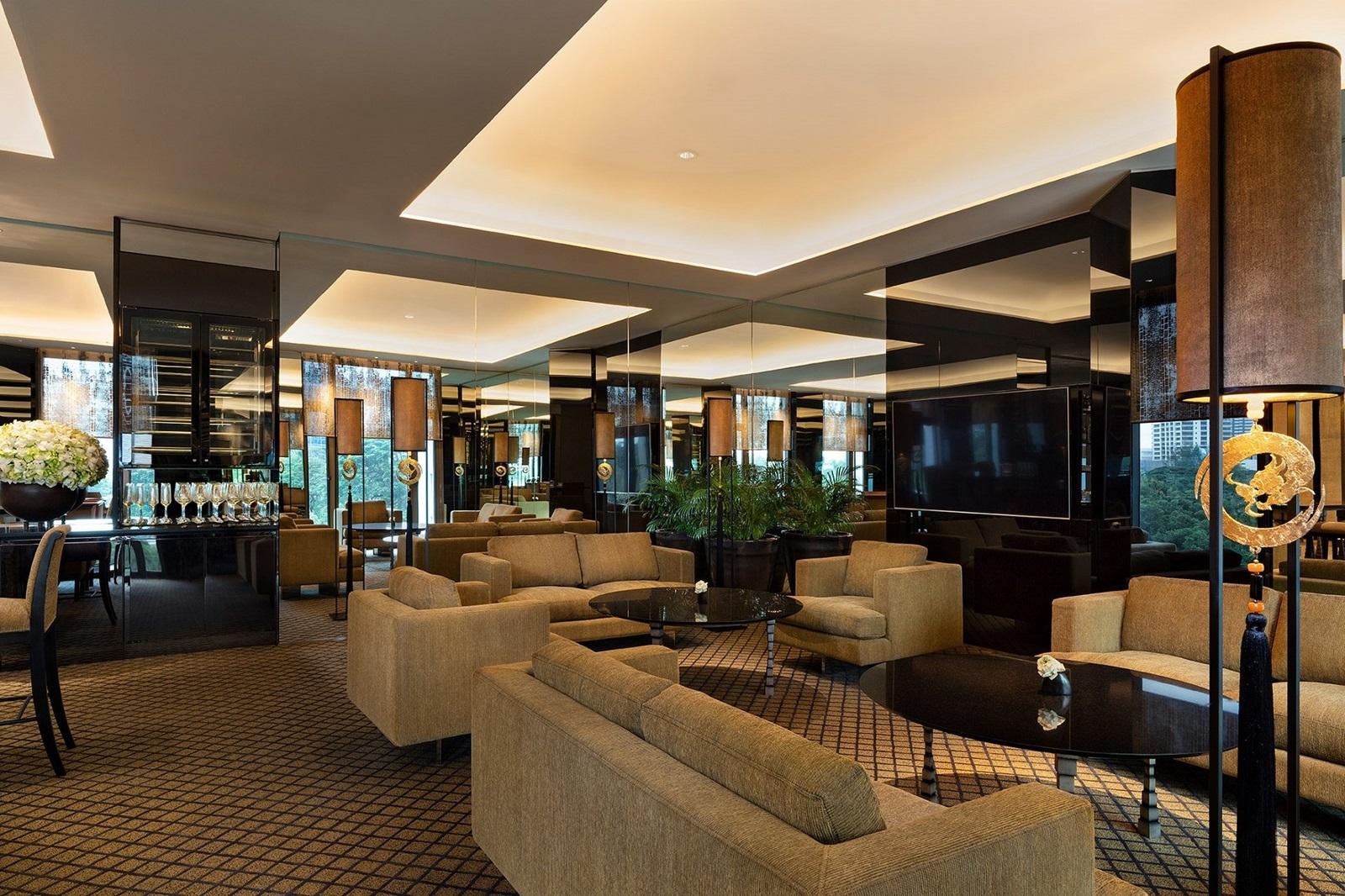 The executive club lounge provides complimentary and exclusive access to guests staying in the hotels residential style club wing.
Exclusive Privileges with Superior Guest Services
As an executive club lounge guest, you enjoy a wealth of exclusive privileges to make your stay comfortable and enjoyable, combined with first class guest services from the experienced and professional team. On arrival, you can check in at the club lounge, saving you time and energy. You enjoy the same convenience when checking out.
Start your day on the right foot with a wake up call with coffee or tea of your choice delivered to your room door. In addition to this, as an executive club lounge guest you enjoy complimentary ironing or laundry for two pieces during your stay and high speed internet access for up to six devices in your accommodation. Business travellers are welcome to make use of the meeting room, offering you complimentary two hour use. The meeting room is to be booking in advance and is subject to availability.
Large, Spacious and Comfortable
The executive club lounge at The Sukhothai Bangkok is large, spacious and comfortable. It boasts floor to ceiling windows offering plenty of natural light and stunning garden and pool views. The comfortable sofas with coffee tables are the perfect place to check your emails or enjoy a coffee before starting your meetings or tours.
The large dining area has tables set along the large windows next to a food island that is overflowing with delicious delights. The food and beverage presentations are all offered buffet style and you simply help yourself as you wish. This executive club lounge offers a first class guest experience whether you are travelling to Bangkok for business or pleasure. It offers a place to work, relax or meet with colleagues or friends.